(
This post may have affiliate links. Please see my disclosure.
)
February of this year, I decided to launch my Plant Based and Broke blog. To sum it up: it's been a wild, fun ride. This year was the year for learning, growth, and hustle. The end of the year is approaching and it's moving FAST.
And I definitely hustled. But honestly, I wouldn't have it any other way.
When I created this blog, there were a few things I wanted to focus on. I wanted a blog that contained content that was easy, accessible, using everyday cookware.
Although the vast majority of my content pieces include recipes, I wanted to include educational and helpful content. Some of my favorite long-form content pieces including 13 Cooking No-Nos and Holiday Frugal Gift Guide For Home Cooks 2019.
Here are the top 10 popular plant-based and broke recipes for 2019 that you all went wild for!
---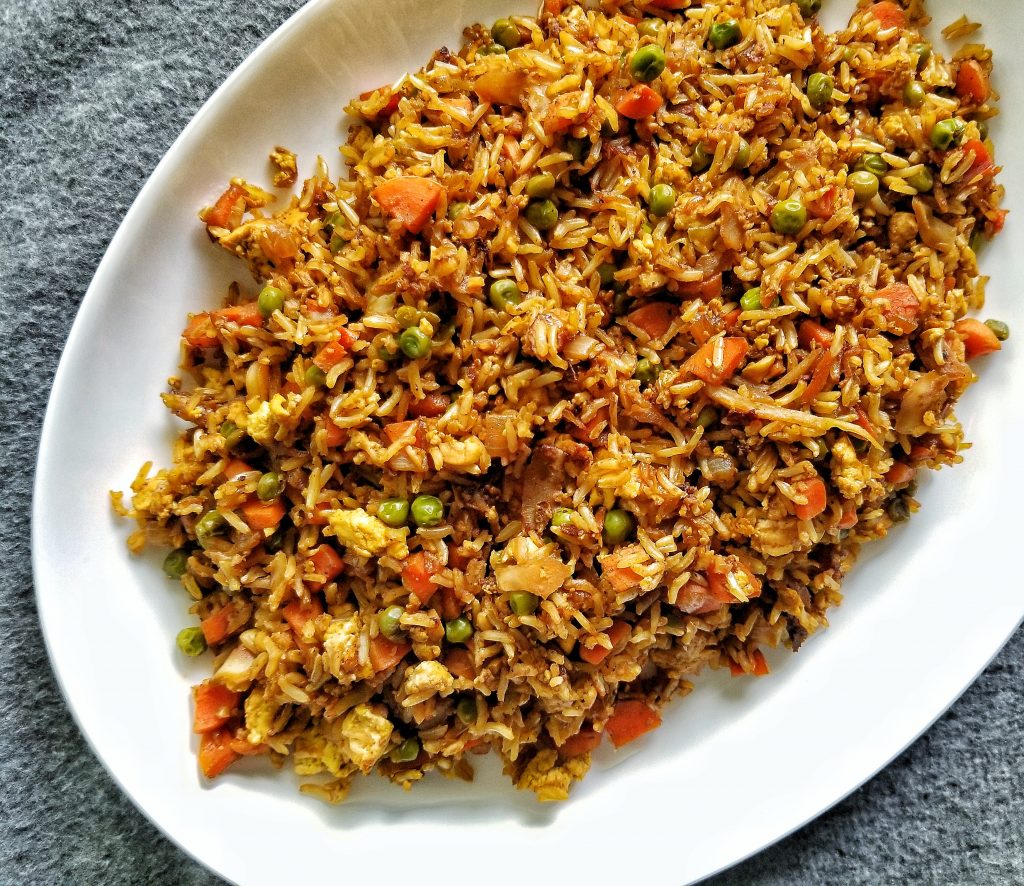 This was one of those dishes I made in a pinch, but then again, all fried rice recipes should be made in a pinch. I loaded up this vegan fried rice recipe with any vegetables I had hanging around in the kitchen including peas, shredded cabbage, and carrots.
Woo! Bring in the carbs!
To make this recipe a little more interesting, I added cooked tofu scramble. Because "fried" rice without scramble is just, "meh." Let's bring on the protein!
Feel free to add what you have. That's the whole point of this dish – to make it how you like it, with what you have available.
---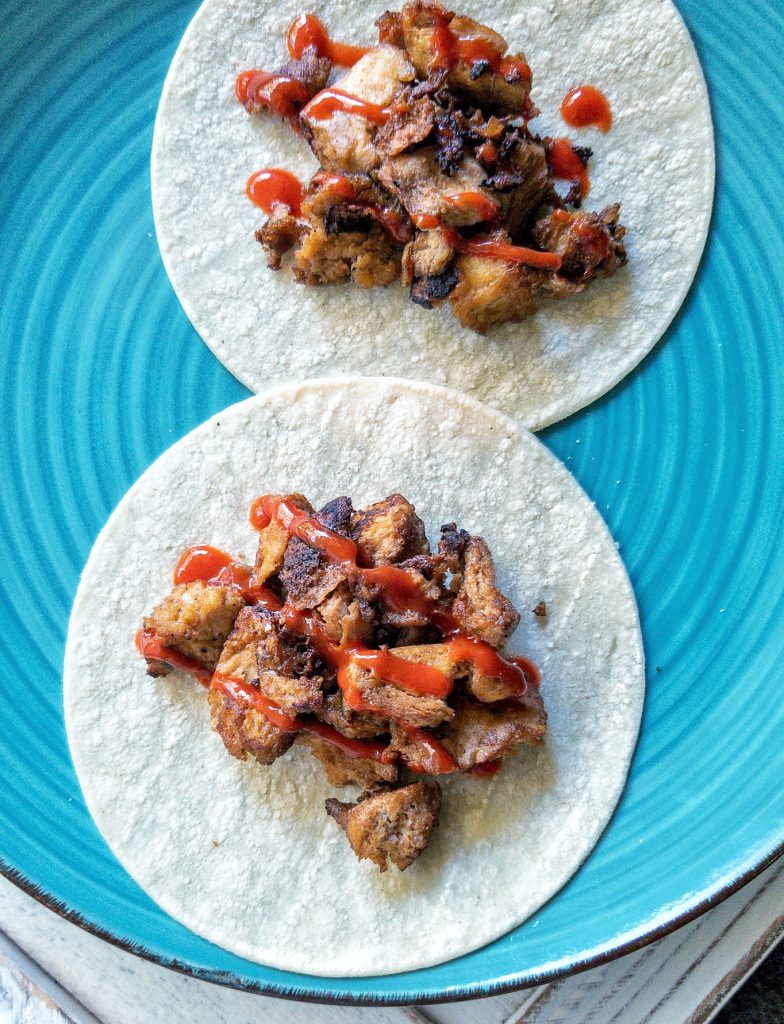 Who would have thought this recipe will become a big hit on my website? I get it, though. As much as vegetables and fruits are delicious, we could all use something "meatier," even if we're plant-based.
I wanted a tofu "chicken" recipe that was easy, didn't take many ingredients, and could be cooked with just conventional cooking equipment. What makes this recipe awesome is the texture – created by freezing the block of tofu.
All you need for this recipe is a block of firm tofu, Not-Chick'n Cubes, water, and oil. THAT'S IT.
You won't miss chicken after shoving these high-in-protein and flavor tofu pieces into your mouth.
---
The stuff that makes a plant-based, veggie burger awesome is getting the perfect flavor and texture.
Once you have that locked down, you have a great base for a burger.
This is why this recipe just works. We get something chewy, hearty, and not mushy. Baking our main ingredients pulls more flavor, reduce any liquid, and create a more textured burger.
Make more than one burger, because you will go for seconds! Oh, and don't forget to slap on your favorite burger toppings and sauces.
---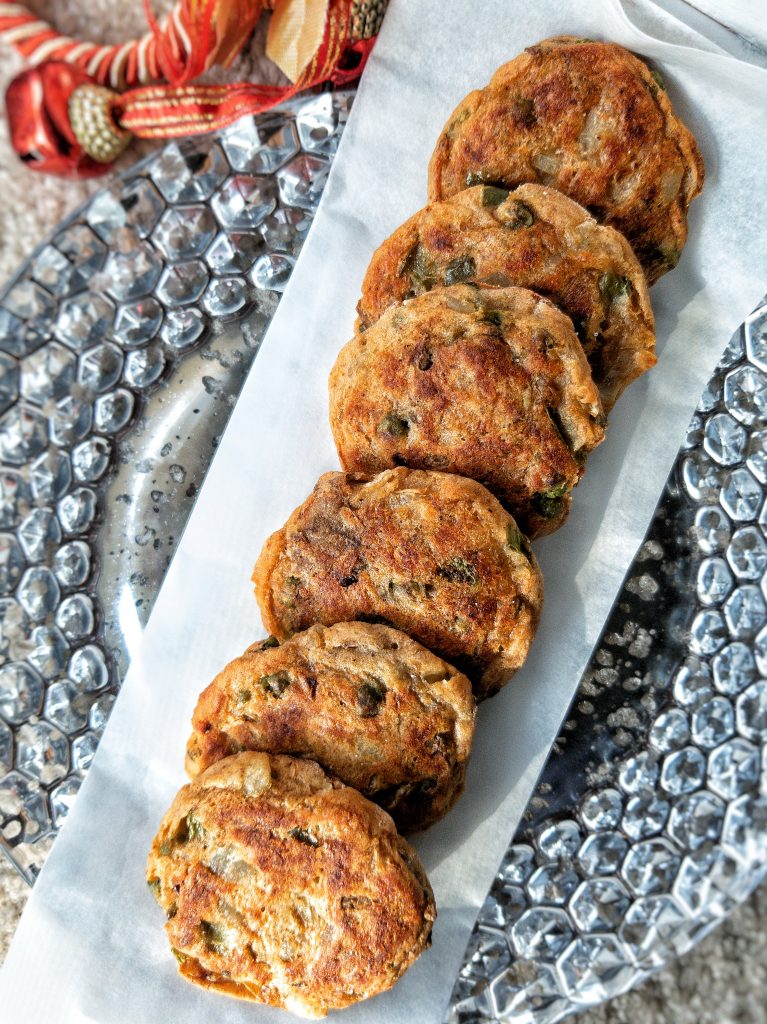 Yum…baked aloo Tikki (also known as potato cakes/patties).
The fried stuff can be a great treat, but when I want to just cut back on the oil and make a bunch at a time – I go for baked instead.
Just as delicious, but without all the oil. This baked aloo tikki recipe yields a soft and creamy inside and a slightly crispy outside.
Pro-tip: use parchment paper. It is truly non-stick and will help with crisping up your tikis.
I recommend pairing this recipe with a green chutney sauce (so good). Want to impress your guests with more vegan Indian food? Check out my creamy, robust shahi paneer recipe made with tofu. Yessssss.
---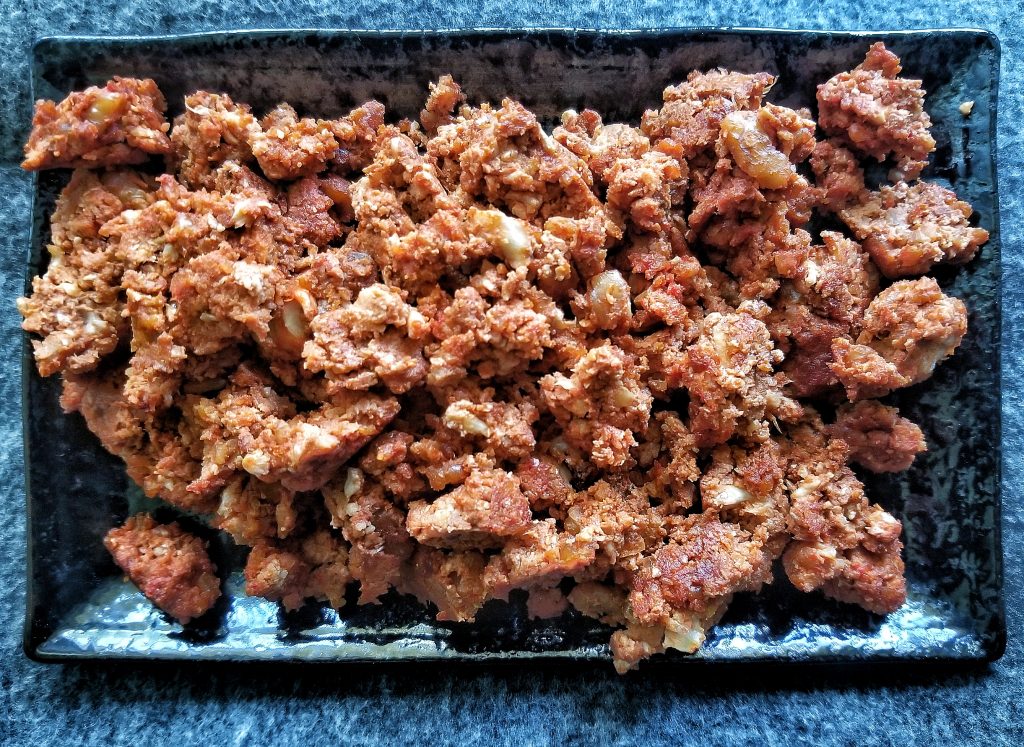 Need to load up those tacos with something that's going to be satisfying? Well, that's where walnut "meat" comes in.
Naturally high in fat with a rich, nutty flavor, you'll experience joy in just one bite.
Not only can walnut meat be thrown in tacos, but it is great in pasta, burritos, loaded potatoes, or mixed in with cooked rice. The choice is up to you.
---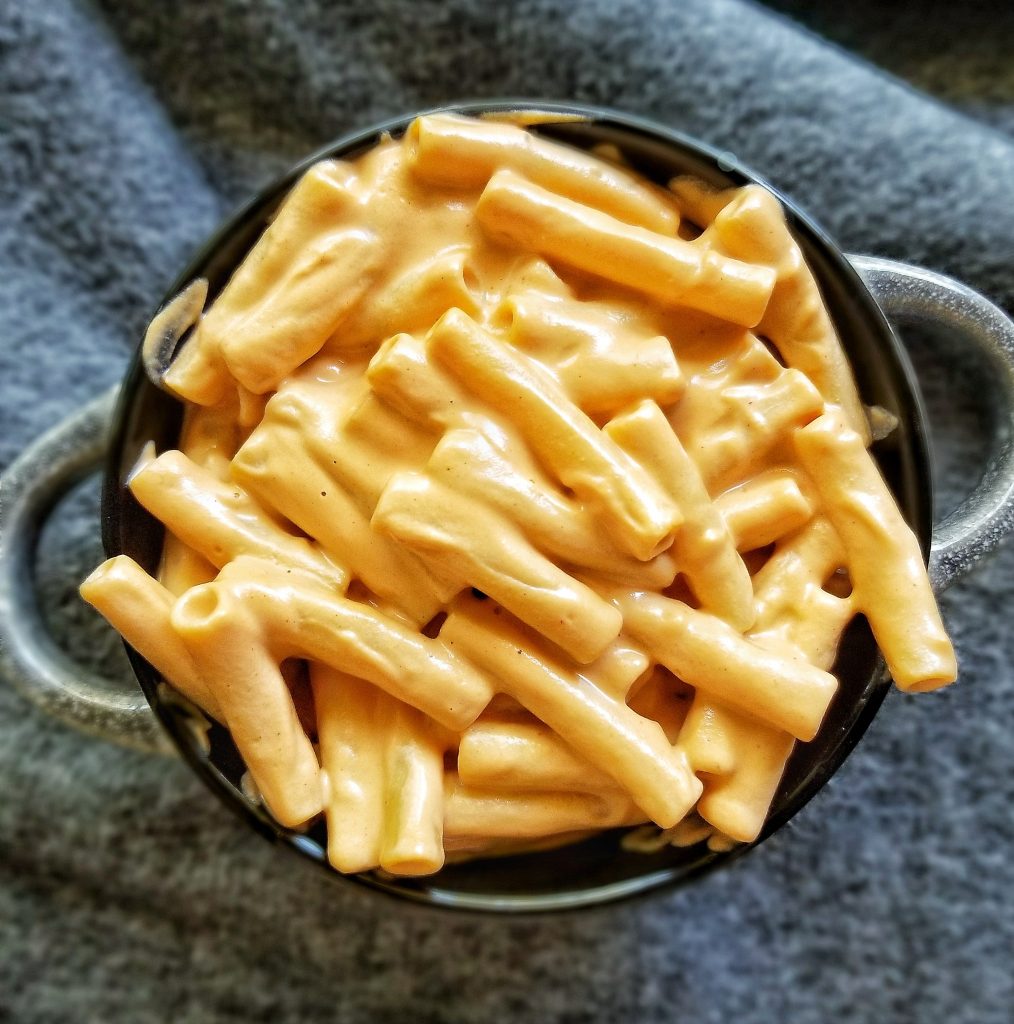 When you think of macaroni and cheese, I bet you think of something creamy, buttery, full of flavor, with perfectly cooked elbow pasta.
This recipe is everything you imagined – but without the cheese, with plant-based ingredients. It's dairy-free, but I promise, it's GOOD. Made with raw cashews, this "cheese" sauce is a nice balance of smokiness and sweetness.
Your cheese-lovin' friends will want seconds after scarfing up the first bowl. Kid-approved, family-approved, you are going to need to make a huge batch-approved.
---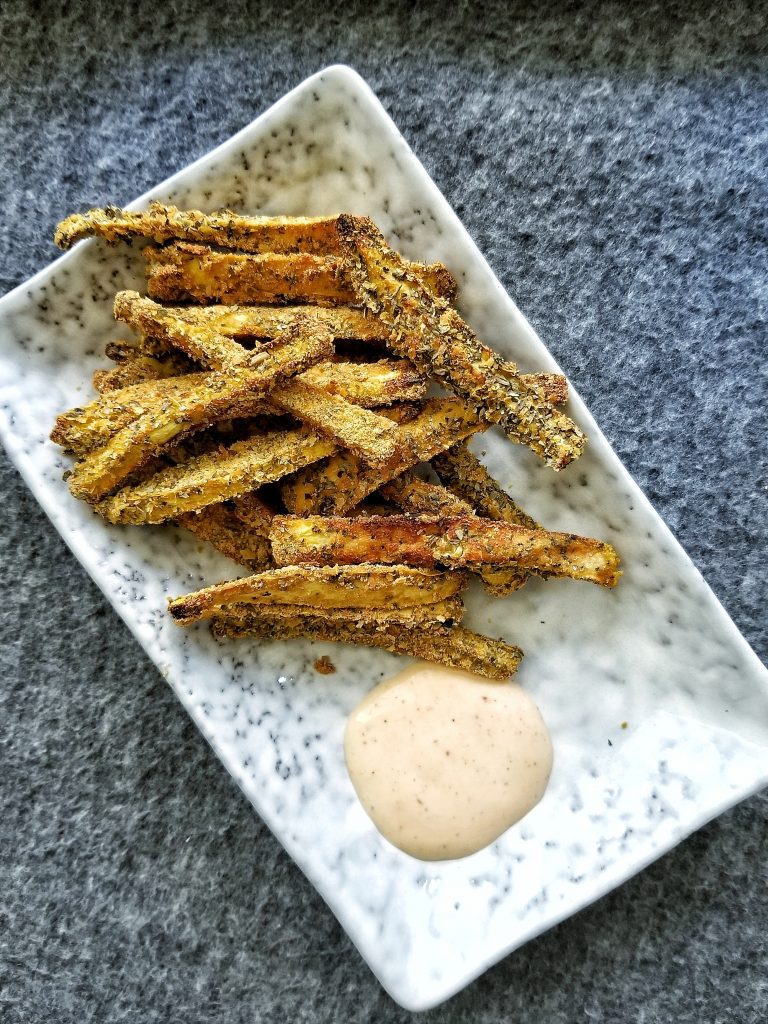 Ever tired of fries? Yeah, me neither – but sometimes it's nice to switch things up.
Zucchini fries are one of my favorite things to have, especially when they are sitting around in my fridge begging to be cooked up. With a perfectly crispy outside and a creamy and slightly sweet inside, you'll end up groaning, "why did I only make one batch!?"
---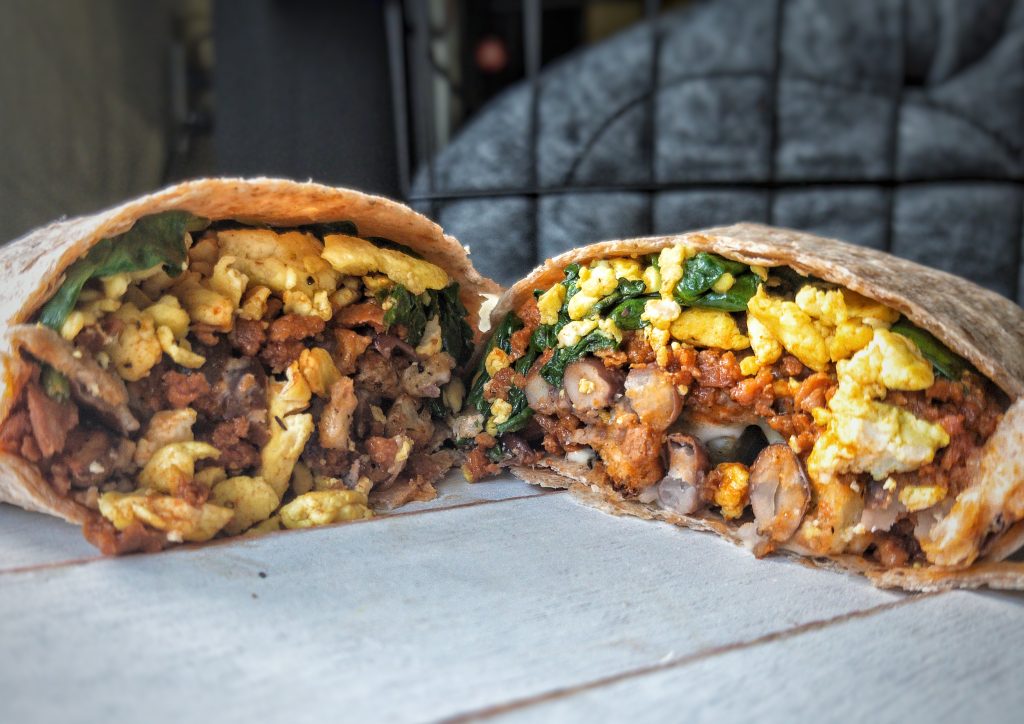 I am a big fan of breakfast and it deserves a big start to the day…a breakfast burrito bulked up with your favorite morning food.
Oatmeal is cool, but sometimes I want something hearty, full of protein, and will get me through a busy day. This just does it for me and apparently for a lot of my readers too – because you guys love this recipe!
---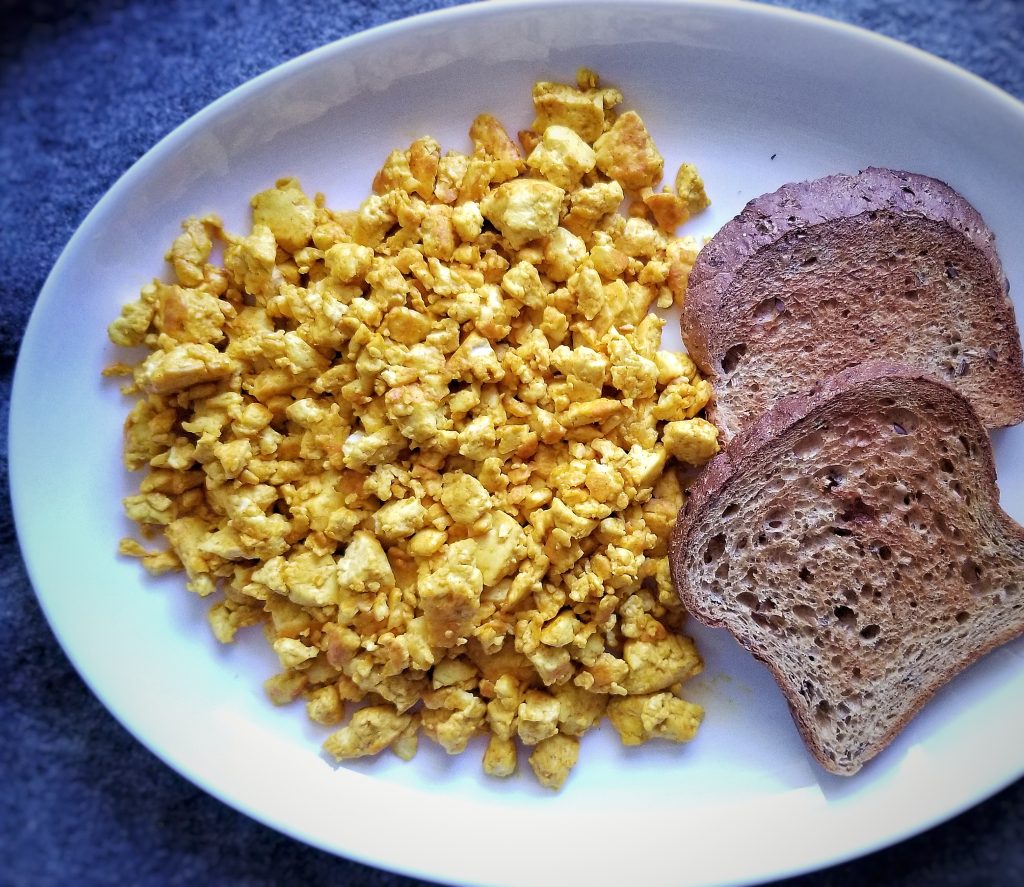 Once you realize how easy it is to make tofu scramble, you will want this every morning. It's one of my go-to's.
All you need is a pan, a block of firm tofu, and some spices. It takes as much time to cook as your standard breakfast scramble. Add a few pieces of toast, and you have breakfast ready in just a few minutes.
Pro-tip: for cheap tofu, check out your local Asian market. They might have some that are far cheaper than your popular neighborhood grocery store.
---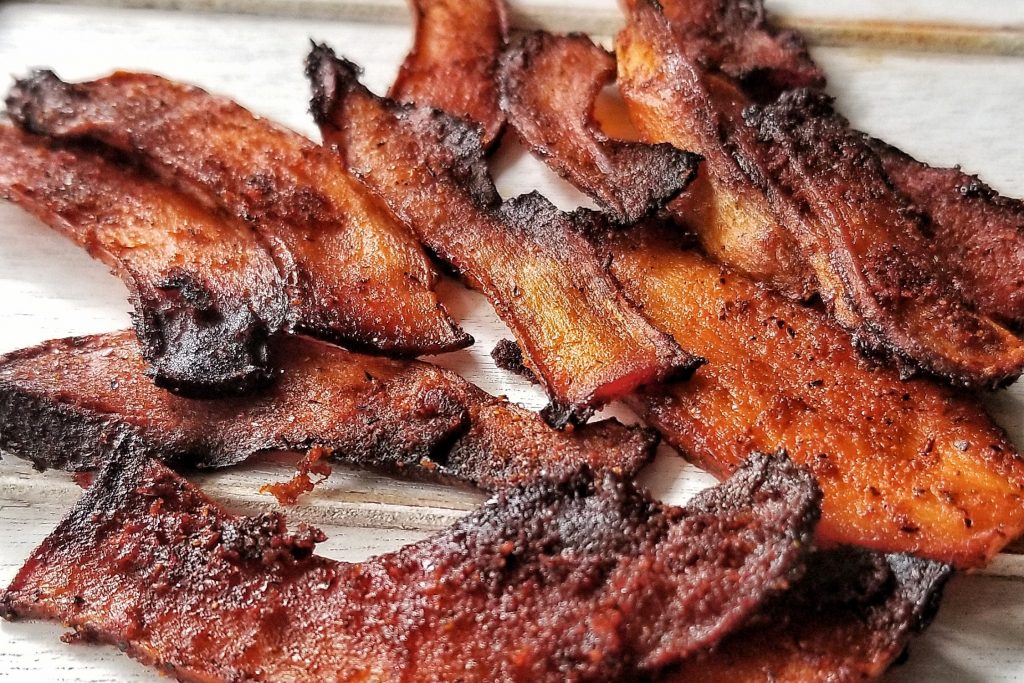 Bacon is delicious and this is a recipe that I am ALWAYS craving. Smoky, savory, and crispy – you won't miss the pork.
Made with king oyster mushrooms, it has a natural umami + smoky flavor profile, along with a meaty texture. Cook these bad boys up with your tofu scramble and breakfast is complete!
Plant-based bacon? I'm all in!
---
If you have any recipes you'd like to see for 2020, let us know! Drop those ideas in the comments below.
Did you try out any of these recipes?
Please leave a comment below, share it, rate it or tag a picture @plantbasedandbroke on Instagram and hashtag it #plantbasedandbroke. Show off that creation with us.