(
This post may have affiliate links. Please see my disclosure.
)
When I moved to the San Francisco Bay Area from Miami, there were a few changes I definitely was not anticipating. One of those changes being the choices I had to shop for groceries.
But lucky me...I discovered the magic of Asian Grocery Stores.
Here's a little background: I grew up in Little Havana - a neighborhood within Miami that has no shortage of Cuban croquetas, bananas from the guy with a carrito alongside the road, or "ethnic" grocery stores that were just normal grocery stores to us.
In Little Havana, what I could expect from the grocery store was fairly predictable. I could usually find exactly what I needed for a homecooked Puerto Rican dinner. But, those were the good old days. Things have changed and I have moved on...to somewhere over 3,000 miles away.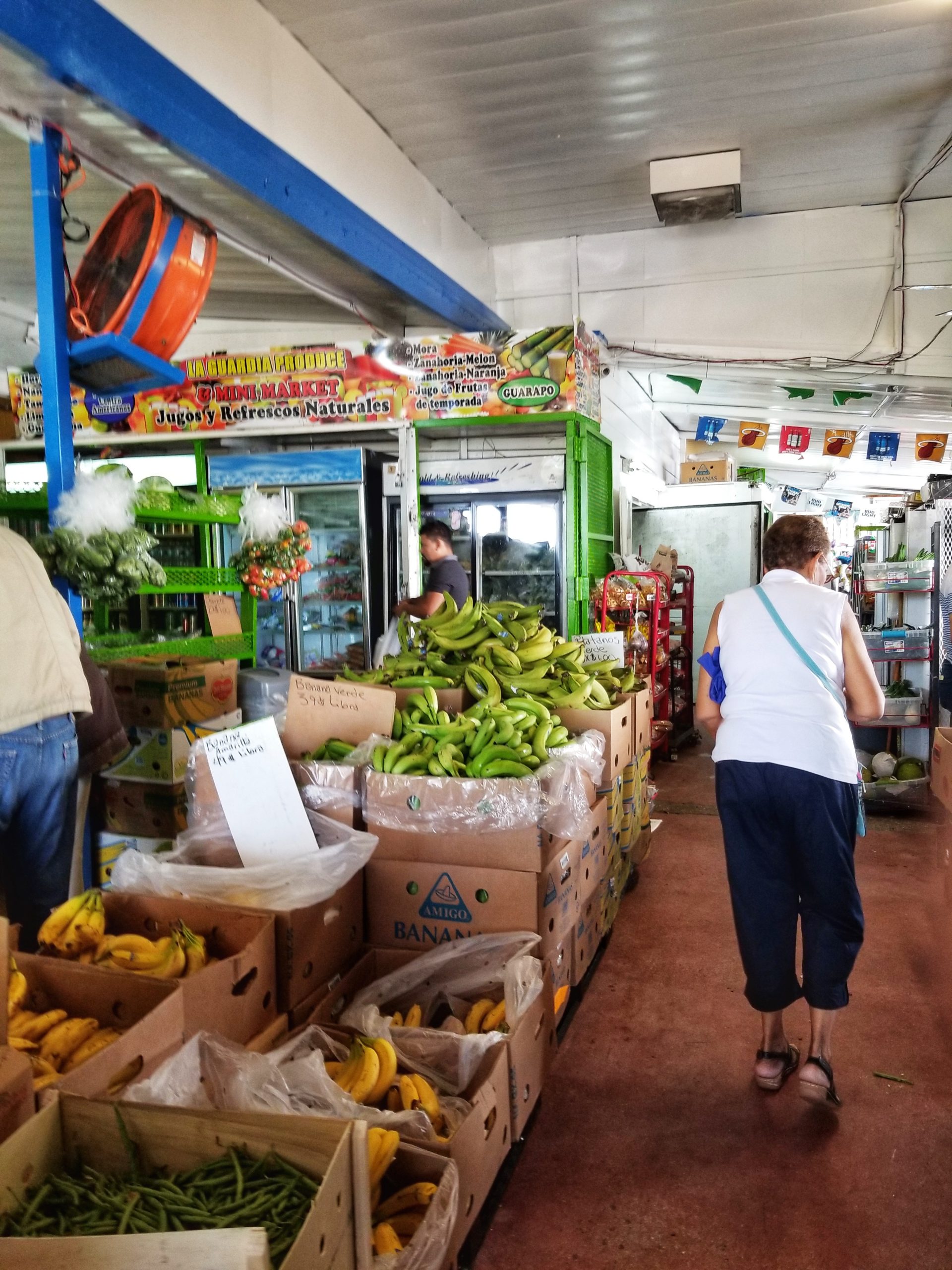 The struggle to find some of my favorite foods and ingredients here in California challenged me to try new foods and recipes.
Contrary to before, I had access to a wider range of ingredients from Mexico, India, and East Asia. So, I put on my kitty-cat apron and got to work in the kitchen. Although I am still exploring what's available to me and how to cook different recipes, so far, I have made vegan butter chicken, air fryer potatoes, and vegan fried rice.
Thankfully, I've readjusted and expanded my taste buds. Additionally, I am having fun with different sorts of spices like cumin, turmeric, fennel, and smoked paprika. If only you could take a peek at the 75 things in my kitchen pantry. It's packed to the brim with flavors from all over the world.
If you have have been around here before, you have heard me rave about Trader Joe's. Yes, I still go there and I still love that store. However, I am starting to realize that it's much cheaper to purchase certain products at my local East and South Asian grocery stores. Ethnic stores typically have a variety of options for bulk products like rice or sell soy produce for dirt cheap. Additionally, they're not afraid of ugly vegetables or providing a deep discount to veggies that are bruised or browning.
These days, I make a few pit stops for groceries. Trader Joe's is usually first and then I walk over to the Asian markets for a few essential weekly items. Okay, so let's get into why I love shopping at Asian grocery stores.
You Can Find Rice In Bulk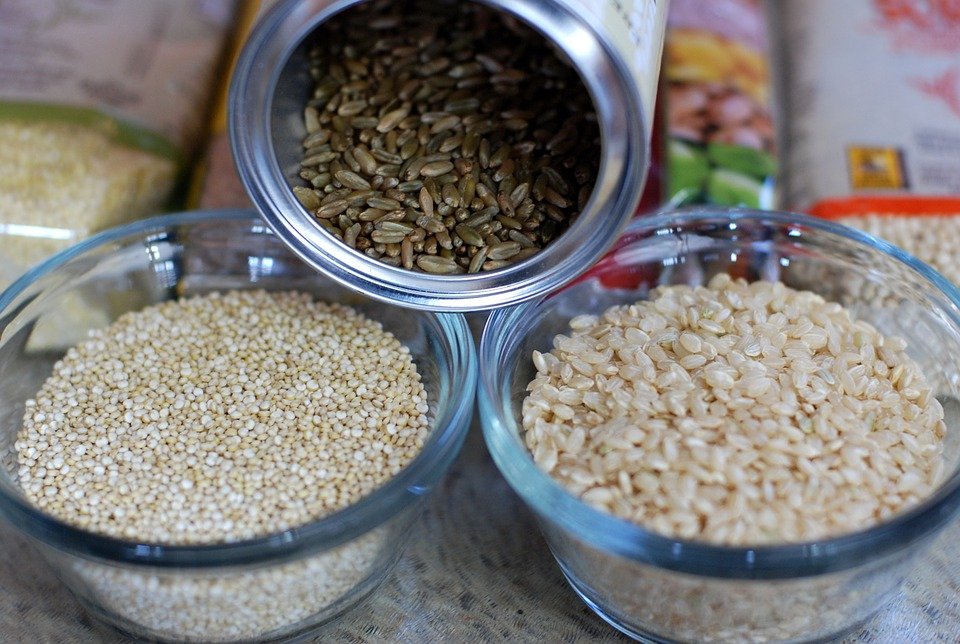 Some big-box stores might not have rice in bulk. And I mean 20 pounds of rice. Sure, you can sometimes find those things at stores like Costco, but, if you don't have access to one or can't afford the membership, you can just bulk up at your local Asian grocery store.
You'll also find a variety of rice, for example, black rice, sushi rice, and wild rice. A great way to use the rice is just having it cooking up as a side for your curries, soups, and stews.
My favorite? Stir-fried rice. Yessssssss. Make a lot of it and you're set for days.
Tofu Is 99 Cents
At my local Asian grocery store, I am lucky to score a block of firm tofu for 99 cents. But it doesn't end there. Additionally, there are a plethora of tofu blocks to choose from - from silken to extra firm. From plain to flavored tofu products.
When I am feeling really cheap, I just settled for the good 'ol firm block of tofu. If I want something extra firm or flavored, I splurge another 29 cents for it. Either way, I find that a block of tofu is cheaper than Safeway or Trader Joe's.
Sorry, Trader Joe's! I still love you.
One of my favorite fast and cheap breakfast recipe using tofu is a vegan tofu scramble. Just add a few your favorite spices, a pinch of turmeric, salt, and load 'em up with whatever veggies you want.
So freakin' good!
Discounted Produce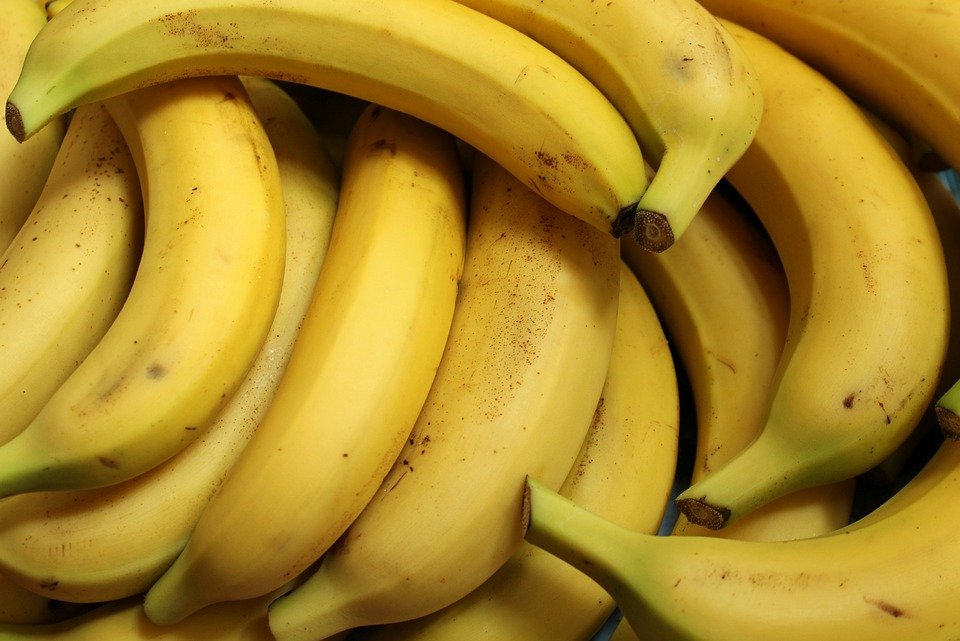 The discount produce section never disappoints at the Asian grocery store. I can usually find large bags filled with items like bell peppers, bananas, and potatoes. Although all of those are great options to sling into your shopping cart, just be sure you'll be using these items soon before they go bad.
I typically just grab the bananas. I will either freeze them and have them for smoothies. Or, I will make a loaf of sweet banana bread.
The price tag? Usually a very low 99 cents for about 20-25 bananas. SCORE.
Need ripe banana recipe ideas? Go for a simple green smoothie recipe.
Canned Coconut Milk For Under A Dollar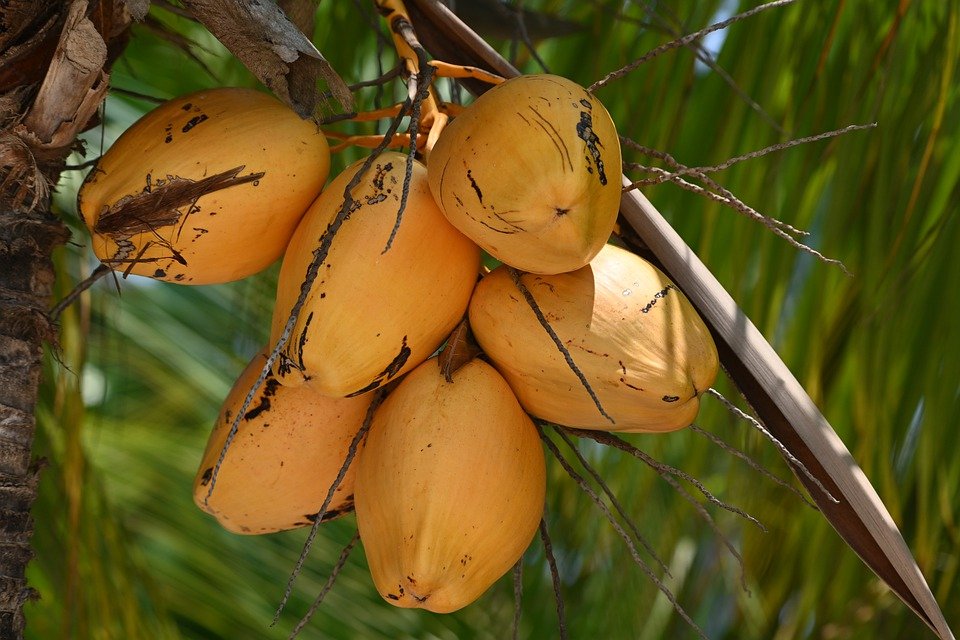 One of my favorite things to use is coconut milk - and the full-fat, canned stuff, too. Not only do I use it in curry dishes, I also throw them into smoothies. The canned stuff will always taste better than the stuff in the carton, tbh.
However, keep in mind that canned coconut milk is highly concentrated and incredibly creamy, so you may want to add in a bit of water.
For example, when I use canned coconut milk in smoothies, I'll usually use about ½ cup of the stuff and add water to lighten up the creaminess. Similarly when I make a cake.
My favorite smoothie mix: peanut butter, coconut milk, ripe frozen bananas, honey, cocoa powder, and ice. Addicting? Yes. Delicious? Obviously.
Seasonings Are ALWAYS Cheaper
Okay, this is a bit triggering for me. When I decided to check out the seasonings section at the Asian grocery store, my jaw dropped. A Safeway, a small glass of maybe 10 pieces of bay leaves is about $5. A huge bag at the Asian grocery store? About a dollar.
This was the same for seasonings like Italian seasoning, garlic powder, turmeric, and cumin. I don't even bother trying to find a deal at big-box stores for these things anymore. Waste. Of. Money.
I initially assumed that the Asian grocery store wouldn't have my seasoning staples, but they do. And they are so cheap.
Cheap Produce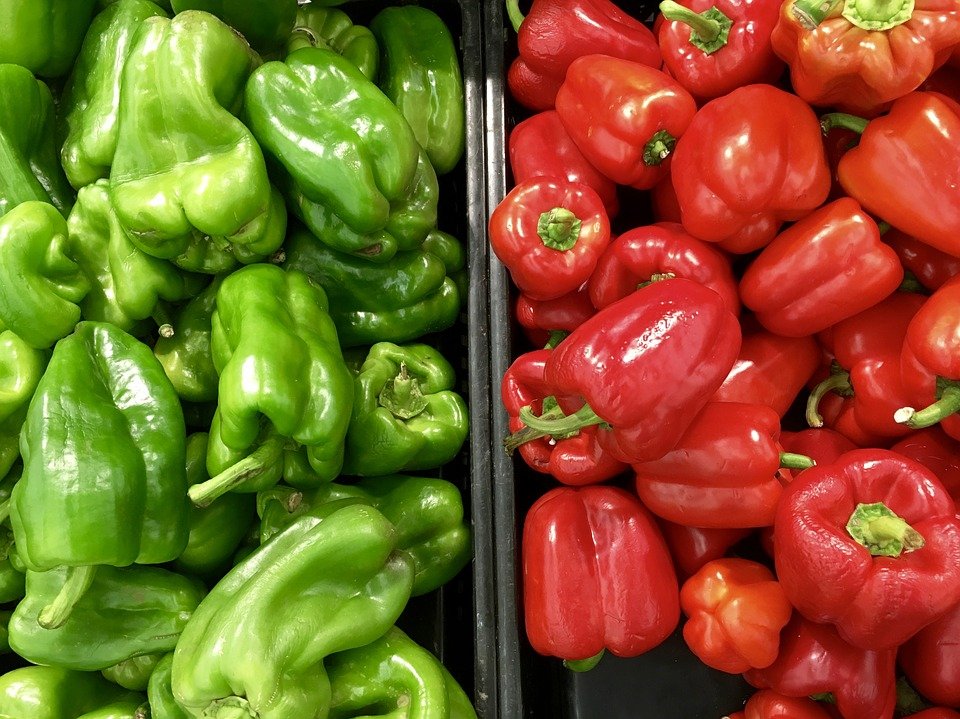 Listen, I understand the appeal of having glossy, nearly perfect produce without a lick of "flaws," but those things cost more. I'd take an oddly shaped bell pepper any day if it meant that my grocery bill will be significantly less.
Besides, they all taste the same, anyway. And there's also something really beautiful about seeing produce laid out on the shelves with a variety of shades, shapes, and visual personalities.
And this what I have found to enjoy in Asian markets.
Do you know what cheap, ugly produce can do? Make delicious Puerto Rican sofrito.
Vegan Mock Meats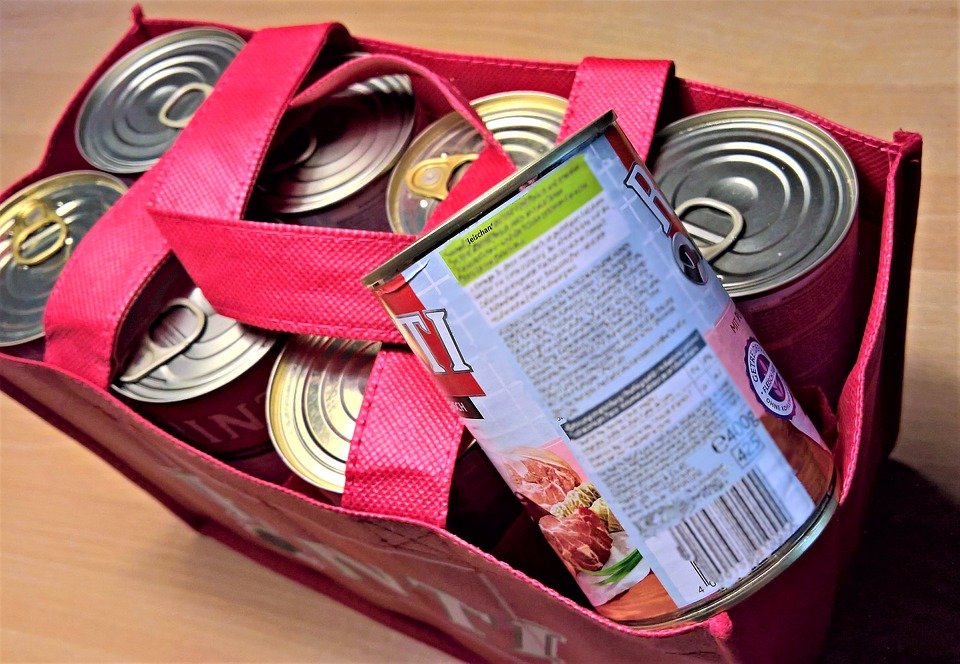 I love Gardein and Morning Star products just like everyone else, but it's exciting to find other sorts of mock meats at Asian grocery stores. This includes mock duck, chicken, and fish.
They are always worth a try and pretty affordable, too. I personally like to fry mock meats up and serve it with white rice.
So Many Types Of Mushroom
At your typical big-box stores, you can typically find brown and white button mushrooms. And if you're lucky, you can also find portobello mushrooms.
At Asian grocery stores, you can find just about every mushroom type you can think of. Furthermore, Every type of mushroom can change your dish drastically - each having its own texture, flavor, and purpose.
Curious about how to use each type of mushroom? Check out this handy mushroom guide.
Need Pantry Ideas?
My Favorite Pantry Items at South & Easy Asian Grocery Stores:
Soy sauce
Tamari sauce
Sesame Oil
Rice
Chili Oil
Rice Cooking Wine
Dried Chiles
Dried Mushrooms
Chickpea Flour
Coconut Milk
Coriander
Lentils
Garam Masala
Beans
Peas
Coconut Oil
What Are Your Favorite Asian Market Finds?