(
This post may have affiliate links. Please see my disclosure.
)
Jump to:
Navigating the aisles of a grocery store in search of a specific item can often feel like a treasure hunt, especially when that item is something less common yet nutritionally valuable like nutritional yeast.
he question of "where to find nutritional yeast in the grocery store" is a difficult one because the answer can vary, depending on the store.
But, we'll get into that!
What is Nutritional Yeast
Nutritional yeast is a popular food product known for its unique taste, versatile flavor profile, and impressive nutritional benefits. Although it's popular in the plant-based community, it's a food that everyone can enjoy.
It has a flaky, powdery texture and is often compared to grated cheese due to its savory, slightly nutty, and naturally umami flavor. The appearance of nutritional yeast resembles small, light flakes, varying in color from yellow to pale gold.
Nutritional yeast comes from a strain of yeast called Saccharomyces cerevisiae, nutritional yeast is grown on a mixture of sugar cane and beet molasses. After fermentation, the yeast is deactivated and then harvested, washed, and dried to create the final product. Nutritional yeast is primarily used for its nutritional content and taste.
Nutritional yeast is an excellent source of essential nutrients. It is naturally rich in B vitamins, particularly vitamin B12, which is vital for nerve function and red blood cell formation, making it a particularly important nutrient for vegetarians and vegans who might have limited dietary sources of B12. Additionally, nutritional yeast is a good source of protein and dietary fiber. It's also often fortified with other essential nutrients like folic acid and zinc.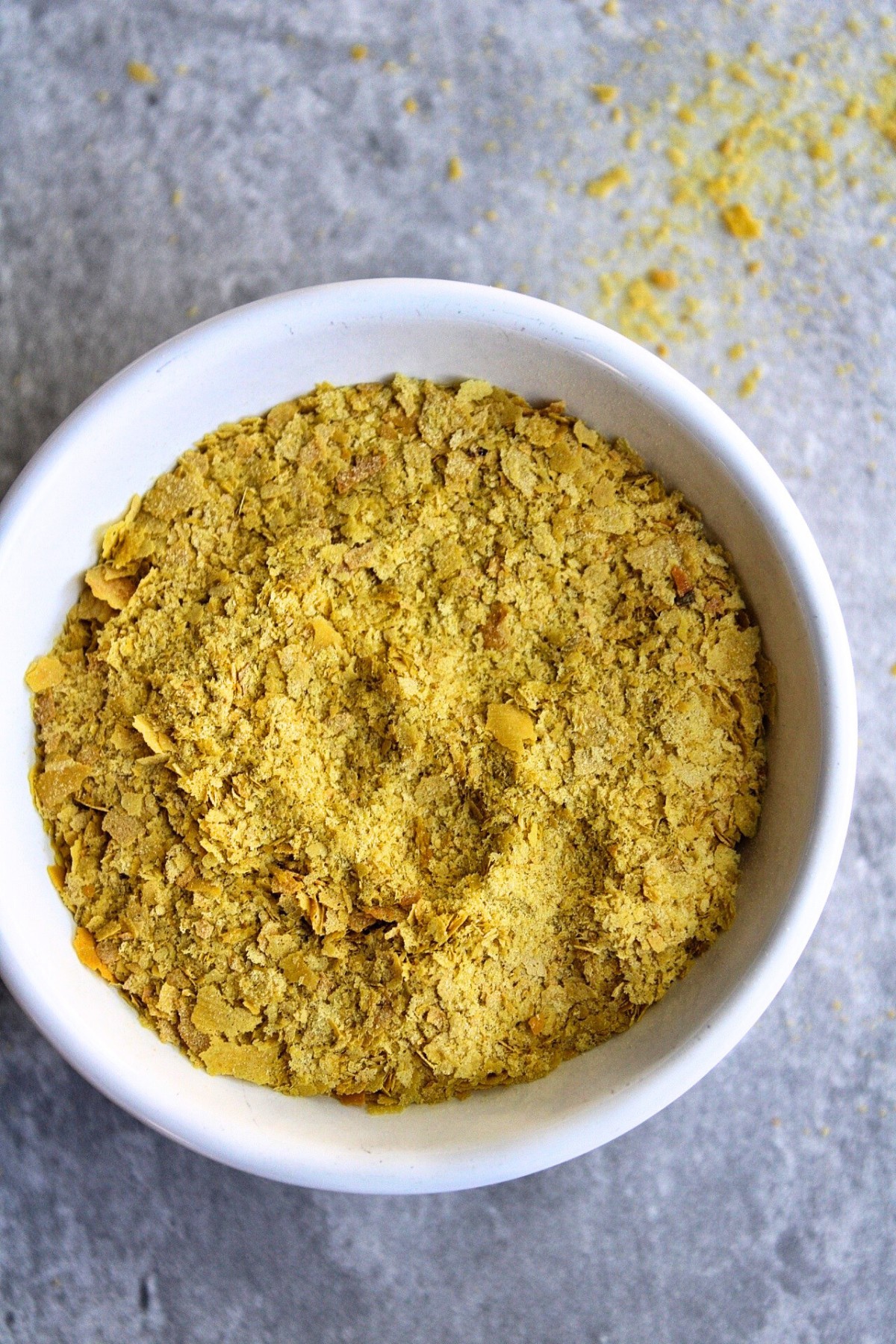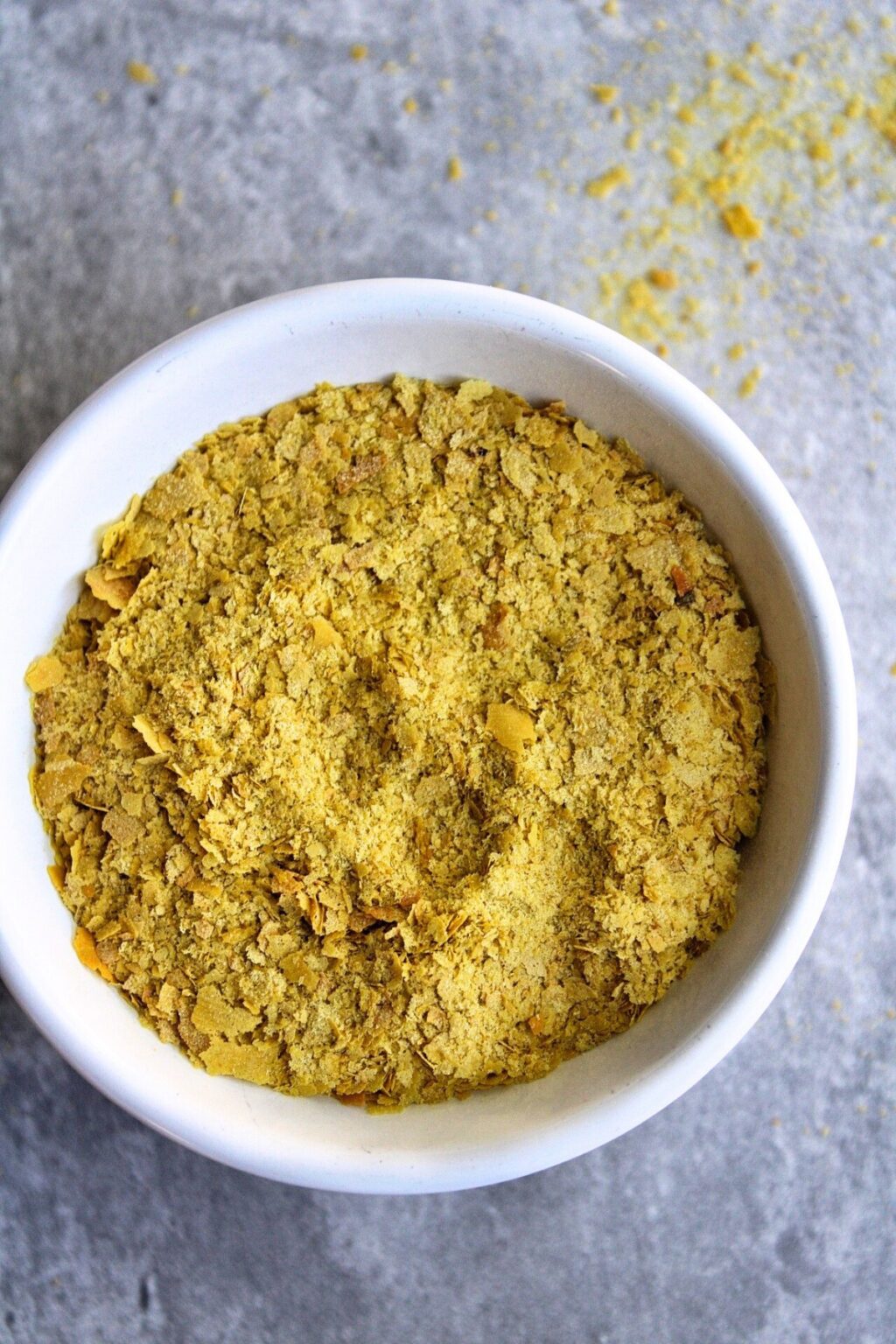 What Aisle is Nutritional Yeast In
Nutritional yeast might not be available in every grocery store, but if it is, there are several common places where you could locate it. Usually, you'll find nutritional yeast in the bulk food section, if the store has one. Or, it could be in the spice and condiment aisle. Other potential aisles where you might come across nutritional yeast include:
Near the baking/flour section
Natural food aisle
Condiments and sauces aisle
Gluten-free products section
Plant-based food section
Grains aisle
Wellness and nutrition aisle
Grocery stores often have their own unique layout and organization, which means that the location of nutritional yeast can vary from store to store. The best way to find nutritional yeast is to ask a store employee for assistance.
Where to Find Nutritional Yeast in the Grocery Store (Specific Chains)
While nutritional yeast might not be available at every grocery store, several major grocery chains do stock it. If you're on the hunt for nutritional yeast, here's where you can typically find it in some of these popular grocery stores:
Safeway
Nutritional yeast is commonly situated in the health foods or natural products aisle at Safeway, often near the spices and seasonings section.
Walmart
At Walmart, you can typically locate nutritional yeast in either the baking aisle, the bulk foods area, or the section with spices and seasonings.
HEB
Look for nutritional yeast in the natural foods or bulk foods section at HEB, where it's commonly available alongside other health-conscious products.
Wegmans
Nutritional yeast can usually be found in the bulk foods area or the aisle that houses spices and condiments at Wegmans.
Winn Dixie
Head to the health foods or specialty foods section at Winn Dixie to find nutritional yeast, often placed among other dietary and wellness items.
Meijer
Meijer often stocks nutritional yeast in the health foods or bulk foods aisle, alongside a range of other natural and nutritional products.
Whole Foods
Visit the bulk foods section or the aisle dedicated to spices and seasonings at Whole Foods to locate nutritional yeast.
Trader Joe's
Nutritional yeast is commonly located in the spice and seasoning aisle or grouped with other specialty products at Trader Joe's.
Food Lion
Find nutritional yeast in the health foods or natural products section at Food Lion, usually located near similar dietary items.
Where To Find Nutritional Yeast Online
My go-to place to find nutritional yeast is online. I don't always have access to grocery stores that carry nutritional yeast and they are often difficult to find. For convenience purposes, I shop on Amazon specifically for nutritional yeast. Additionally, I can usually find it in bulk online.
Brands that carry nutritional yeast online include Anthony's, Bragg, Treerasoul, and Hoosier Hill Farm.
Major online marketplaces like Amazon, Walmart, and Thrive Market offer a wide selection of nutritional yeast products. Specialized health food websites such as Vitacost and iHerb also provide a diverse range of options.
Additionally, many organic and natural food brands have their own official websites where you can purchase nutritional yeast directly.
Recipes Using Nutritional Yeast
If you're into tofu, you're in for a treat. This super easy and quick air fryer tofu nuggets is a great side or main for a protein-packed dish. Nutritional yeast gives it an additional boost of protein.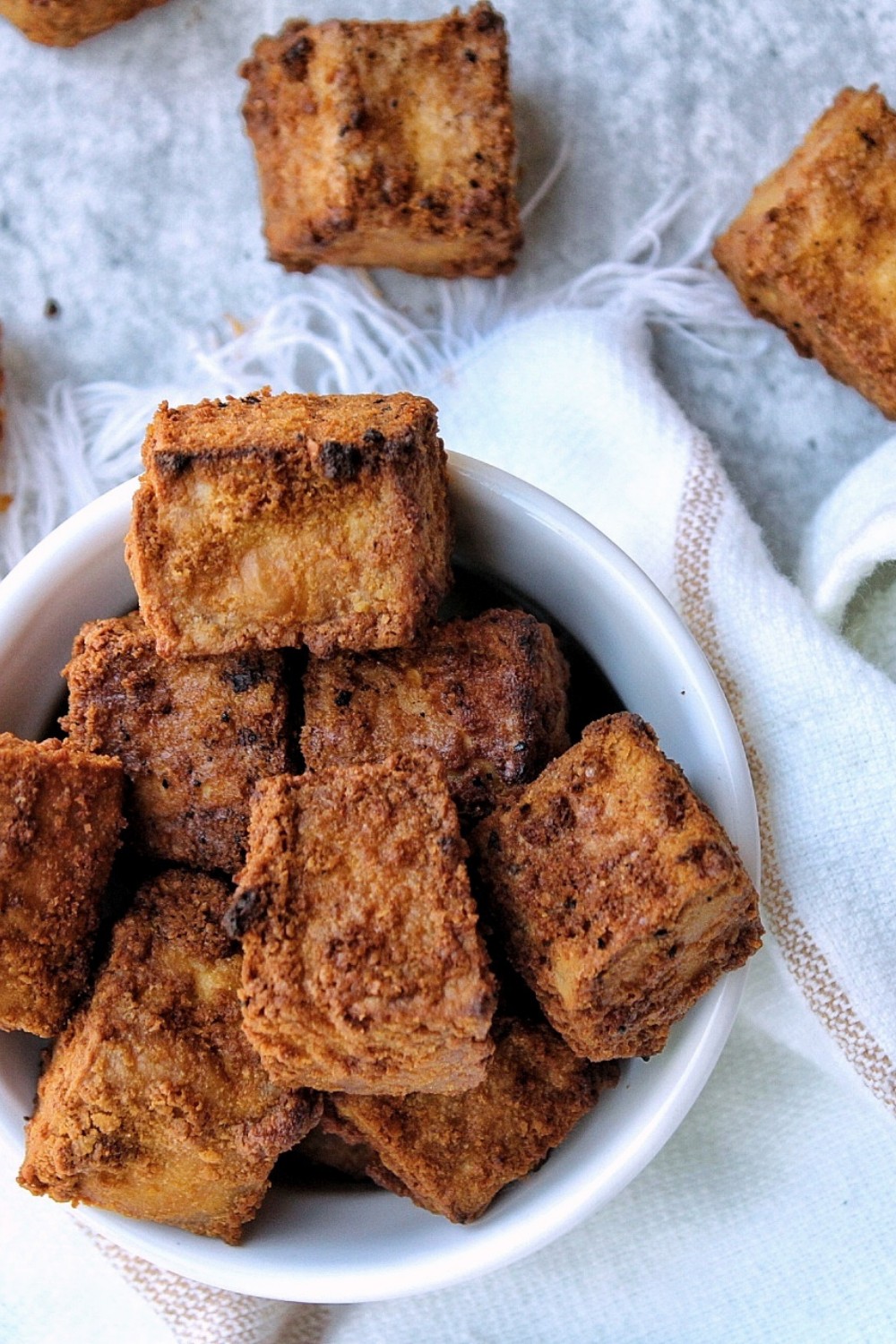 More of a savory breakfast type person? Try out our tofu scramble. Load up the nutritional yeast and you have yourself a flavorful, nutritional, breakfast treat.
A creamy chickpea pasta isn't complete without a generous dose of nutritional yeast. It will help bring out the umami and "cheesiness" from the dish.
For a family-friendly dinner, I love to bring out the pasta and cook up Puerto Rican spaghetti. Topping it off with nutritional yeast is a hit!
Black bean chili is a hearty meal that pairs perfectly with a sprinkle of nutritional yeast. Instead of vegan cheese, go for nutritional yeast instead.
Buttery oat bran is the perfect comfort food for the morning. Add a sprinkle of nutritional yeast to boost up the fiber, protein, and flavor.
Frequently Asked Questions (FAQs) About Nutritional Yeast
Is nutritional yeast the same as baking yeast?
No, nutritional yeast is different from baking yeast. Nutritional yeast is inactive and has a different texture and flavor profile compared to the active yeast used in baking. It is also typically grown specifically for nutritional purposes.
Is nutritional yeast gluten-free?
Generally, nutritional yeast is considered gluten-free. However, it's important to check the packaging, as cross-contamination can sometimes occur during processing. Look for products that are specifically labeled as gluten-free if you have a gluten sensitivity or allergy.
Does nutritional yeast provide a complete source of protein?
Nutritional yeast contains all nine essential amino acids, making it a source of complete protein. But, the protein content may vary between brands and types of nutritional yeast.
What is the difference between fortified and unfortified nutritional yeast?
Fortified nutritional yeast is enriched with additional vitamins and minerals, often including vitamin B12, which is important for vegans and vegetarians who might have difficulty obtaining enough of this nutrient from plant-based sources. Unfortified nutritional yeast lacks these added nutrients.
Are there any potential allergens in nutritional yeast?
Nutritional yeast is generally not a common allergen. However, if you have a yeast allergy, you should avoid nutritional yeast. Additionally, as mentioned earlier, some brands might have cross-contamination with gluten, so those with gluten sensitivity should be cautious.