(
This post may have affiliate links. Please see my disclosure.
)
---
If you've never heard of oat bran, you're in for a real treat. Oat bran is quick to cook up, packed with fiber, and is the perfect bowl of breakfast for when you want something hearty, yet low in calories (150 kcal for 40g).
Additionally, if you're into farina, also known as Cream of Wheat or Malt-O-Meal, you'll really dig this creamy oat bran recipe.
Oat bran takes about 1-2 minutes to cook, yielding a large bowl of creamy oats that will keep you satisfied and full until lunchtime.
Just like a lot of folks – I am a BIG fan of farina. However, sometimes I wish it had more fiber and density. Although oat bran is not farina's twin, it's definitely a great substitute for the popular hot cereal.
I usually opt for a sweet bowl of oat bran, but this time, we're cooking up something savory, delicious, with the spirit that comes with a warm bowl of farina.
---
Easy Savory, Creamy Oat Bran Recipe
Cooking Notes:
My secret to savory oat bran is that a little bit goes a long way. A bit of butter and salt really brings forth the flavor.
This cooks up FAST. So, stick around the kitchen and watch it.
Tweak the milk/water depending on if you typically like your oats more creamy or dense.
Less liquid: denser.
More liquid: creamier.
Ingredients:
Directions:
First, add water and oats to a small pot over high heat.
As it begins to simmer, lower the heat to low.
Stir frequently for about 1-2 minutes until thick and creamy.
Pour the savory oat bran into a bowl.
Finally, add a splash of non-dairy milk, a pinch of salt, and 1/2 tablespoon of vegan butter.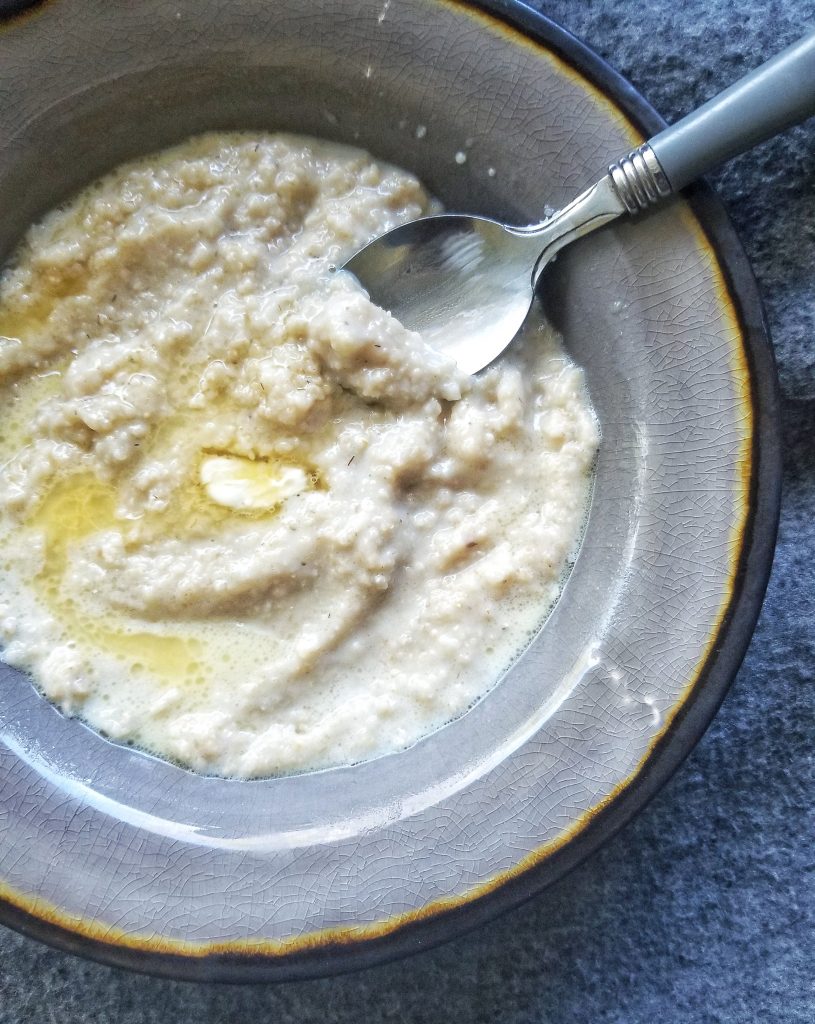 We have more easy oat bran recipes – check 'em out!
Dark Chocolate + Peanut Butter Oat Bran Bowl
Berries + Banana Oat Bran Bowl
Please follow and like us: