(
This post may have affiliate links. Please see my disclosure.
)
Jump to:
Date paste is made with just two ingredients: dates and water. In this case, we're making this sauce a lot more fun by adding cinnamon to it.
This homemade cinnamon date paste is 100% plant-based, vegan, natural, and healthy. It can be used in a variety of ways - as a glaze, a pour-over, in drinks, and for desserts.
Personally, I like to just cut up a chunky sliced from an apple and have them take a nose-dive into the cinnamon date dip.
If you're new to dates, in short, they are a sweet, fresh fruit. They aren't dried or processed - yet they look similar to prunes (dehydrated plums).
I love using dates to naturally sweeten up a dish, for example, chia seed pudding, homemade applesauce, or a chocolate peanut butter smoothie bowl.
Like any other fruit, dates can be eaten straight. Just take note - they are really, really sweet.
Unlike date syrup, date paste is chunky and its pulp remains. The store-bought syrup will go through a process to become silky and smooth. We're not going to that here - since we want this to be minimally processed with all of the natural nutrients it comes with.
If your dates are a bit dry, bring them back to life by softening them up in minutes.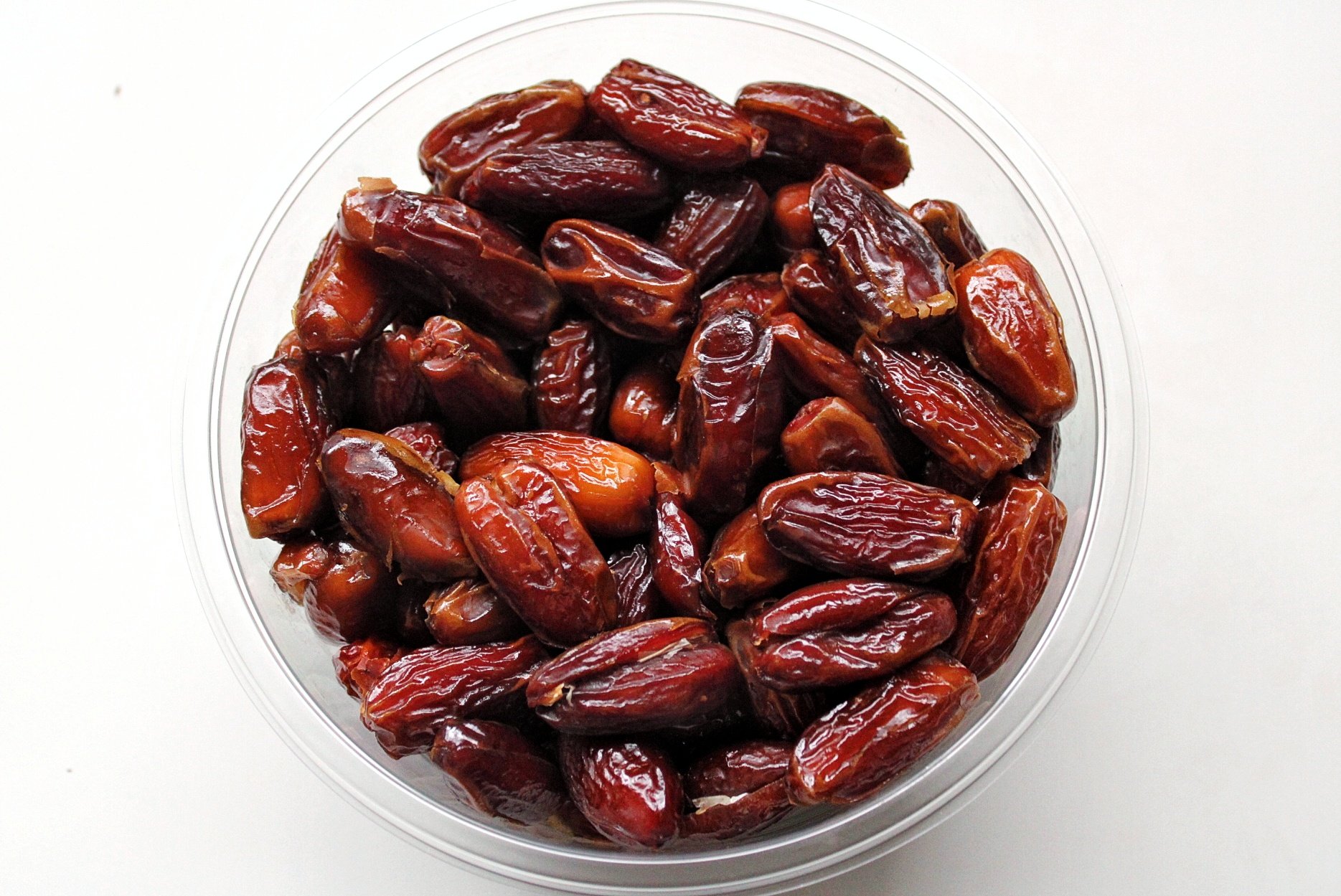 Recipe Notes
Be sure to use a high-speed blender with good blades. We want a uniform texture to this cinnamon date paste.
Some dates will come already pitted, some do not. If not, remove the seeds from the middle of the dates by simply pulling the fruit apart and plucking the hard seed in the middle.
A food processor works best for date paste, but a blender works fine, too - which is what I used for this recipe. With a blender, you might need to scrap the fruit down a few times between blends (make sure the blender is off when doing this).
I used noor or "nour" dates for this recipe because I couldn't get my hands on Medjool. However, they are both great varieties for this recipe. They have slightly different flavors and textures, but still sweet. Medjool dates have a caramel-like flavor with soft flesh. On the other hand, noor dates have thicker flesh and aren't as sweet.
How To Make Date Paste Without Cinnamon?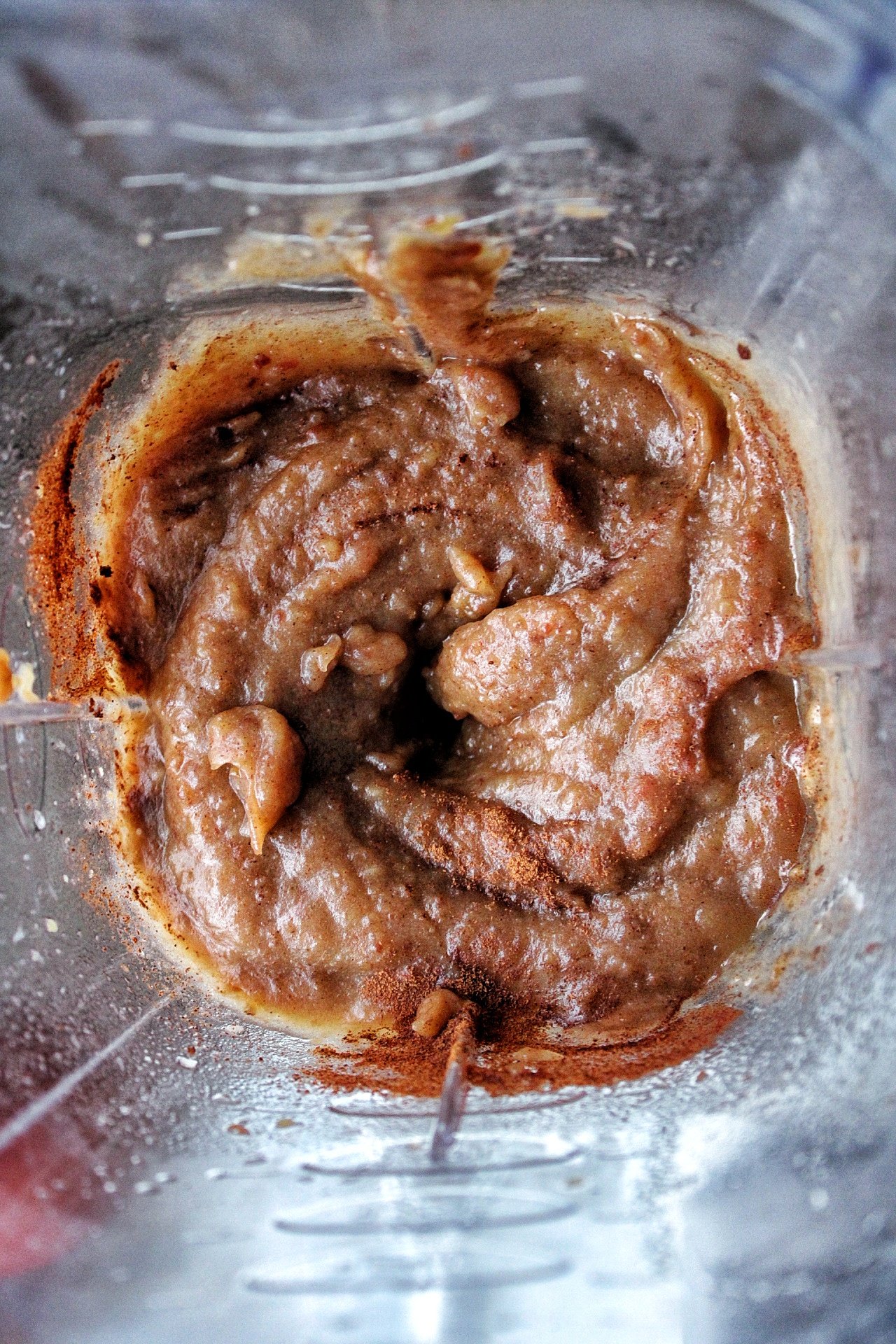 You can omit the ground cinnamon in this recipe if that's not your style. Additionally, if you're interested in adding other flavors to the date paste, for example, vanilla extract or apple pie spice - that's fine too.
What If My Dates Are Too Hard?
Whether your dates are tough because they were sitting in a fridge or they have dried out, you can get them soft again by popping them into the microwave to warm for a few seconds.
Or, soaking the dates for 30 minutes in boiled/hot water will soften them just fine.
Is Date Paste And Date Syrup The Same?
Date paste has more of a chunky and thick consistency, on the other hand, date syrup is smooth and silky, similar to maple syrup - depending on the process it goes through.
What To Eat With Date Paste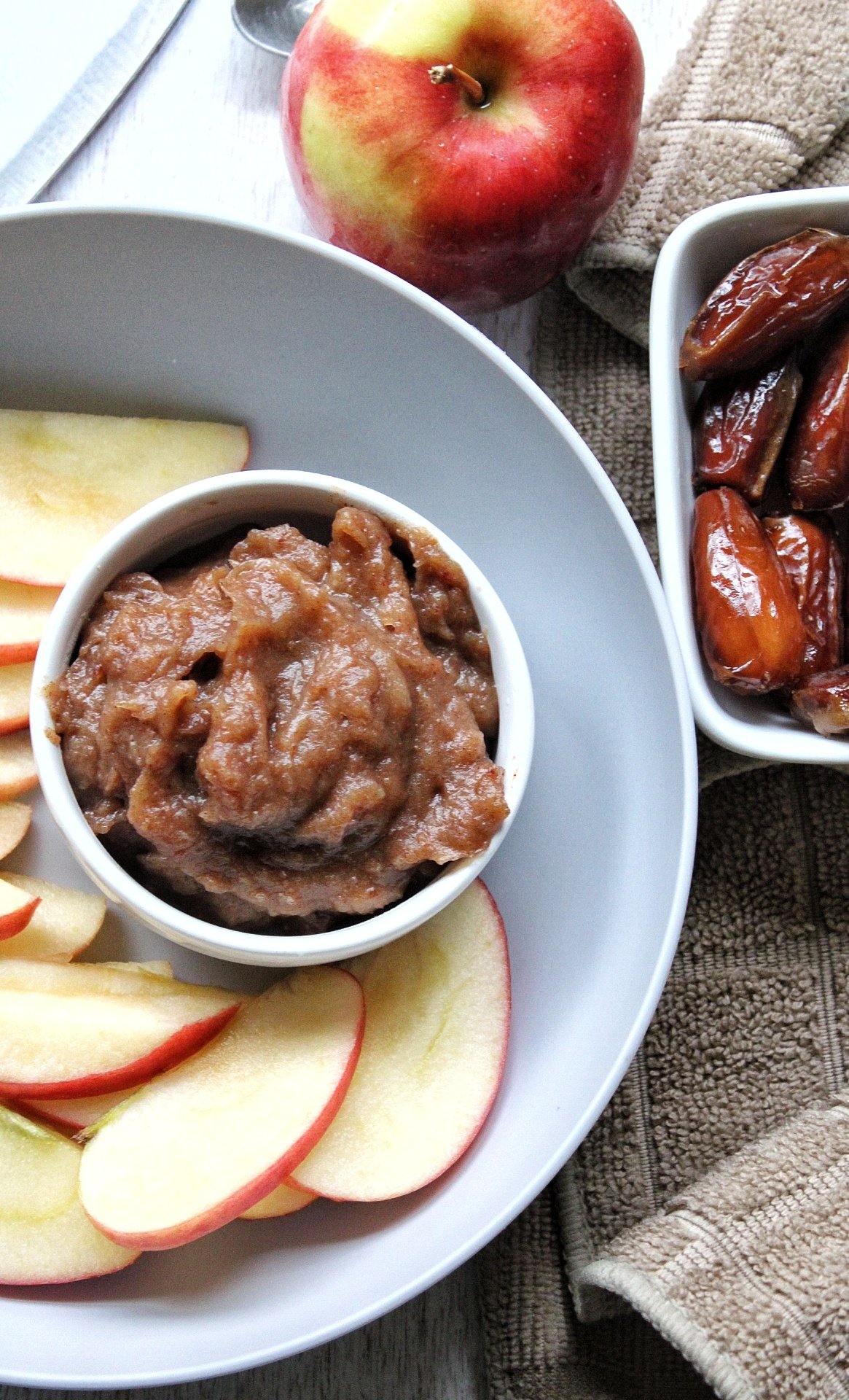 Date paste can be used in a variety of ways. My favorite way to use it is as a dip for my fruit, for example, apples.
Other ways to use date paste include to sweeten up a smoothie, milkshake, oatmeal, baked goods, as an alternative to jam, or to add to pancakes.
How To Store & For How Long
Date paste can be stored in an air-tight container in the refrigerator for up to 3 weeks. The paste will thicken in the fridge as it chills. Add a bit of water and stir or blend it again to soften.
It can also be stored frozen in silicone ice cube trays for up to a year.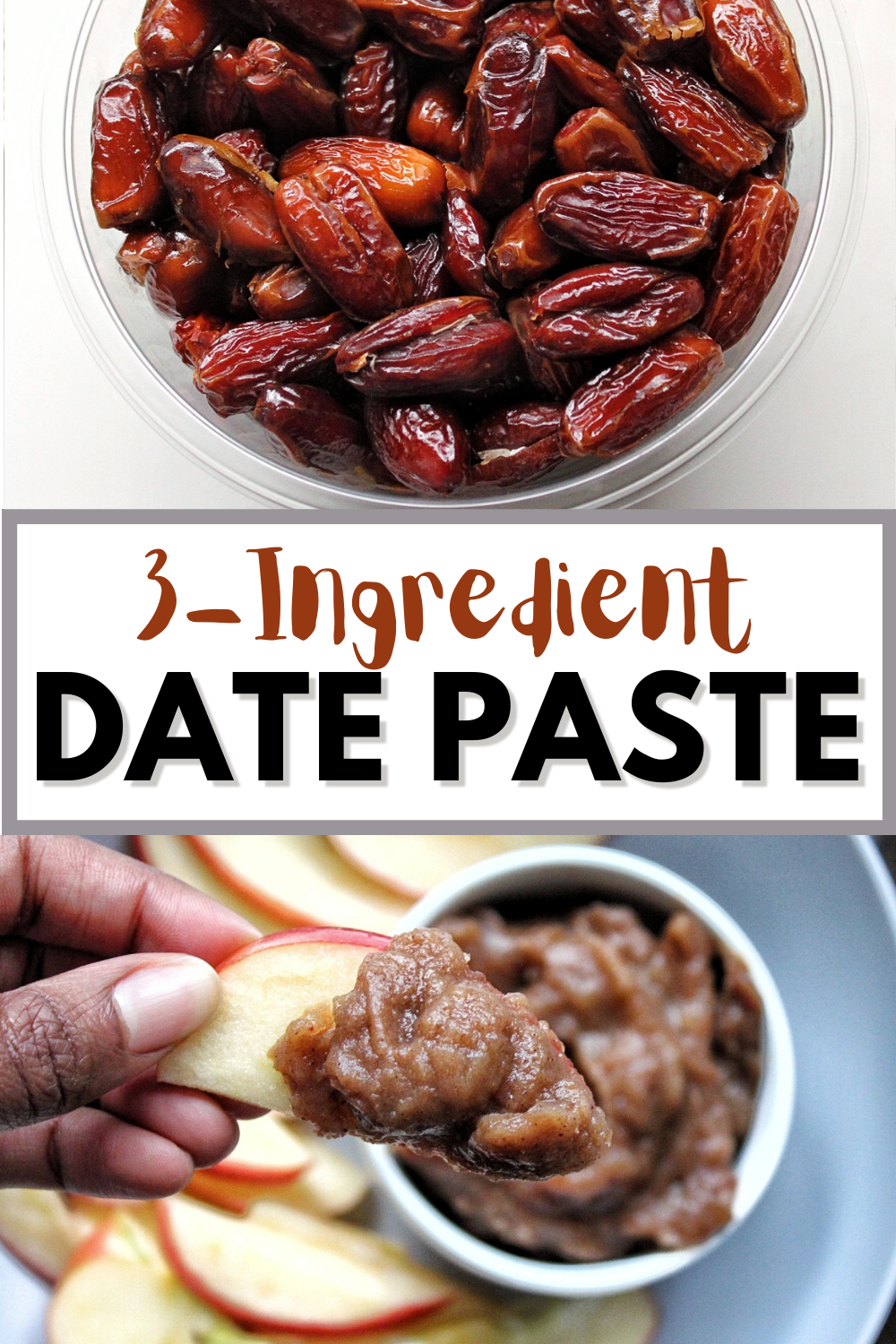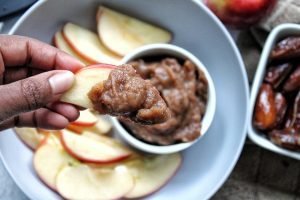 3-Ingredient Cinnamon Date Paste
3-Ingredient Cinnamon Date Paste made with 100% whole-food, plant-based ingredients. A healthy way to sweeten up your favorite snacks, desserts, or breakfast dishes.
Ingredients
2

cups

pitted Deglet Nour dates

(see notes for Medjool dates)

Water

(see notes + directions)

2

teaspoon

ground cinnamon
Instructions
Bring about 4-5 cups of water to a boil. Arrange dates in a container and add enough of the boiled water to cover all of the dates. Cover container with a lid, wrap, or foil. Soak dates for 30 minutes.
Notes
Both N

oor

 and 

Medjool

dates work for this recipe. They have slightly different flavors and textures, but this recipe works for both. Noor is a little less sweet than Medjool dates. Use what you prefer or have. I have yet to try this recipe with other varieties (there are over 200), but feel free to experiment!

To soak dates, use enough water to cover them. For the blending process, use just 1 cup of reserved date water. 
Nutrition
Serving:
1
-serving
Calories:
105
kcal
Carbohydrates:
28
g
Protein:
1
g
Fat:
1
g
Saturated Fat:
1
g
Polyunsaturated Fat:
1
g
Monounsaturated Fat:
1
g
Sodium:
1
mg
Potassium:
243
mg
Fiber:
3
g
Sugar:
23
g
Vitamin A:
5
IU
Vitamin C:
1
mg
Calcium:
19
mg
Iron:
1
mg
Did you try out this 3-Ingredient Cinnamon Date Paste recipe?
Please leave a comment below, share it, rate it, or tag a picture @plantbasedandbroke on Instagram and hashtag it #plantbasedandbroke. Show off that creation with us.