So, you're thinking about diving into a plant-based diet. Maybe you're thinking it's too expensive and can't wrap your head around eating leafy greens that'll leave you hungry and broke. A cheap plant-based diet for beginners IS possible.
With the proper planning, a plant-based diet can be cheaper than a diet with an abundance of animal products.
And we'll get to how specifically we can create plant based recipes that are delicious and wholesome.
What Is A Plant-Based Diet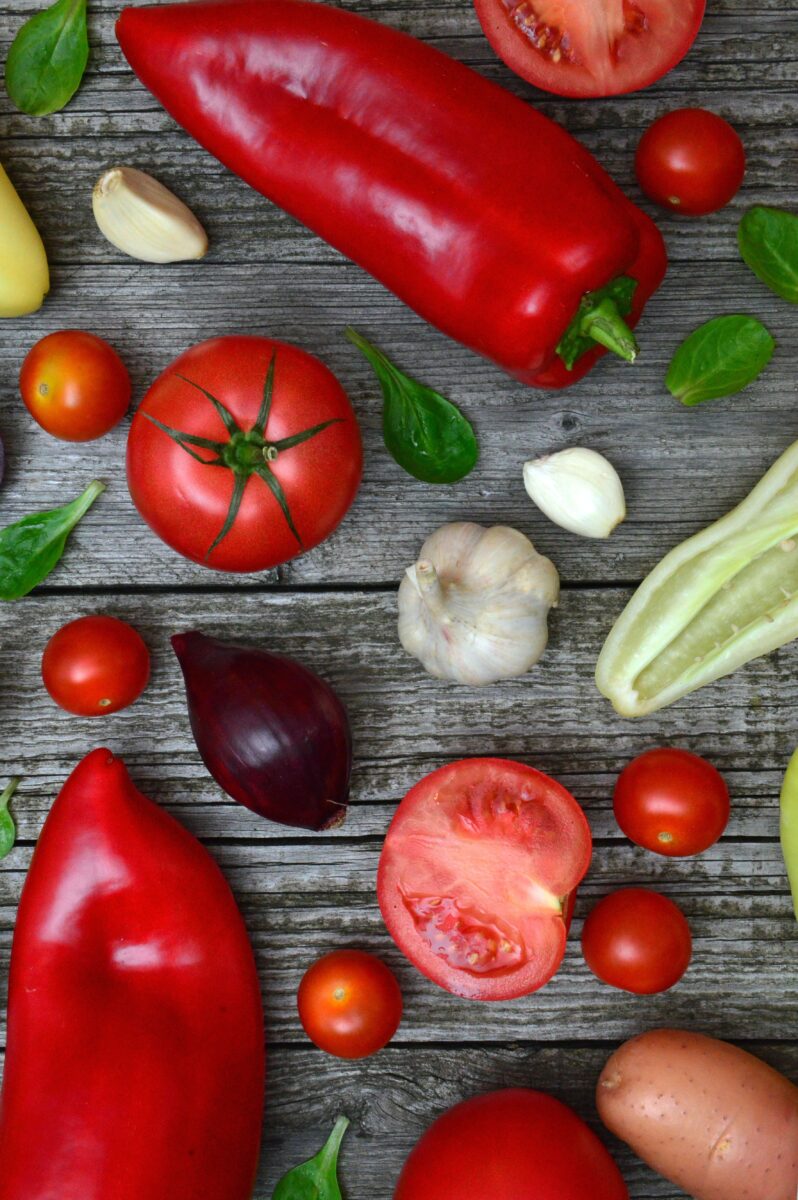 A plant-based diet can be defined in a variety of ways, depending on who you ask. However, it's important to note that a plant-based diet is reasonably flexible, in contrast to perhaps other popular diets.
Plant-Based Diet
A plant-based diet is a way of eating that is focused on foods that come mostly from plants. According to Harvard Health Publishing, a plant-based diet can include meat or dairy, but you are proportionately choosing more of your food from plant sources.
For some participants of a plant-based diet, the inclusion of animal-derived food products including dairy, honey, or even fish may be included, yet limited. But for others, animal-derived food products in a plant-based diet are avoided or eliminated.
This means that you decide if animal-based food will be a part of your plant-based diet, however, it should be used sparingly. Plant-forward food should be the focus on your plate.
Whole-Food, Plant-Based Diet
A whole-food diet is a type of plant-based diet. This way of eating offers a more rigid approach to plant-based eating.
For example, a whole-food, plant-based diet (WFPB) would exclude or avoid animal products, mock meats, tofu, oils, added sugar, alcohol, packaged and highly processed food.
Speaking of sugar, if you want to sweeten your recipes without refined, processed sugar, check out our date paste recipe.
Those on a whole-food, plant-based diet might also avoid vegan burgers from fast-food joints, candy bars, ice cream, cereal, or deep-fried, battered vegetables.
Instead, a whole-food, plant-based diet focuses on whole foods close to their truest form, both cooked and raw. Examples of meals on a whole-food, plant-based diet include a salad with a homemade vegan sauce, buckwheat bowls, tomato soup, and oil-free "fried" rice.
Is Plant Based And Broke A Whole-Food, Plant-Based Blog?
Plant Based And Broke focuses on plant-forward recipes while living frugally.
I understand how challenging and sometimes impracticable it is to live a whole-food, plant-based lifestyle on a limited income, access, and time. Because of this, canned, packaged, processed food gets the thumbs up on this blog. Of course, used in combination with whole foods.
While there are folks out there who can consume a variety of leafy greens at every meal, at an affordable price, this is not the case for many.
Canned beans to make a quick bean soup for dinner? Yeah, I'm into it. Or, a classic, peanut butter sandwich as a cheap plant-forward snack? Yep, this blog has that one, too.
21 Dinner Recipe Ideas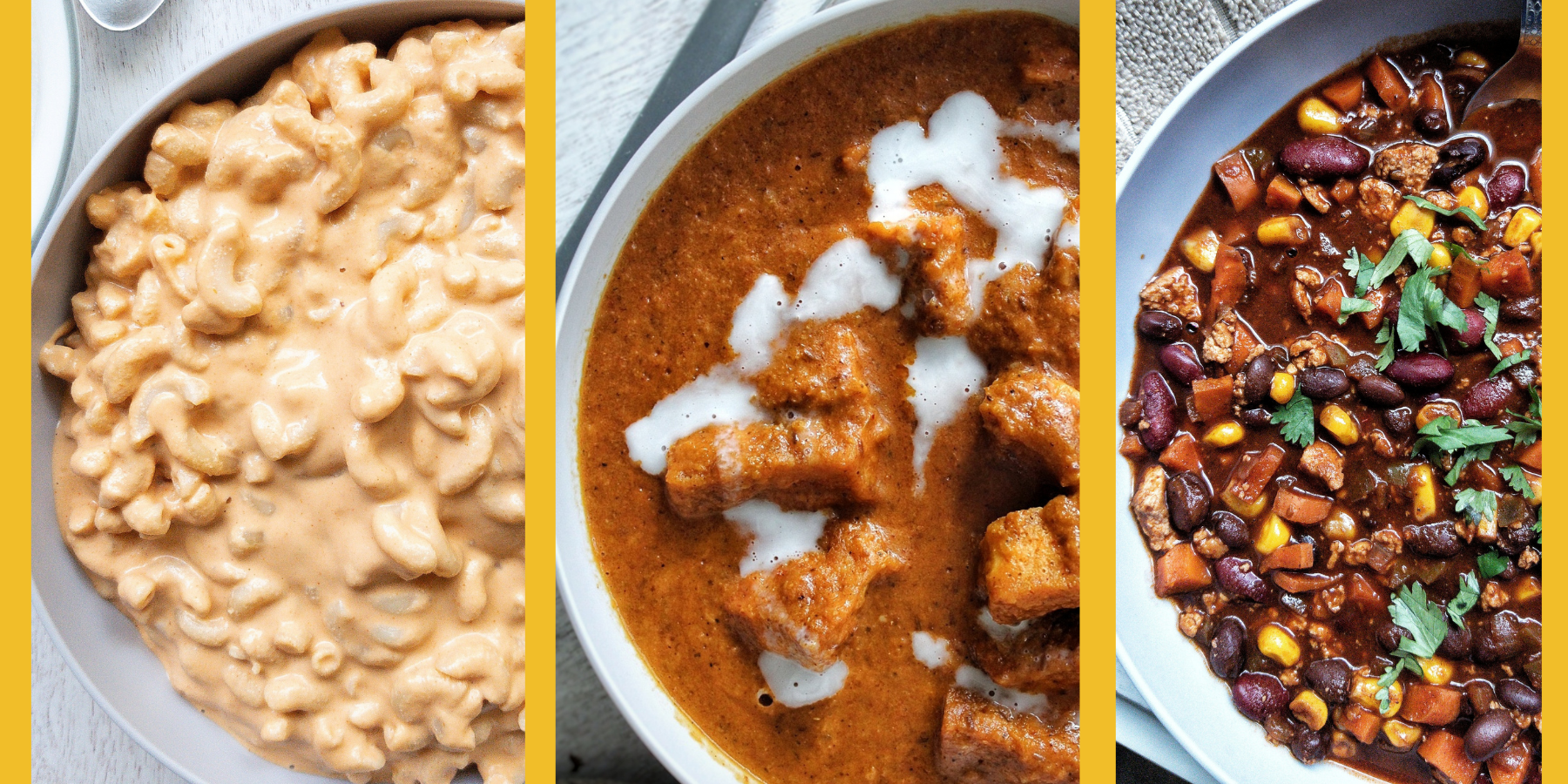 Benefits of a Plant-Based Diet
Weight Loss
Going on a plant-based diet can support weight loss and weight management. Studies have revealed that a low-fat vegan diet has aided in reducing BMI.
According to a study published by the US National Library of Medicine National Institutes of Health (NCBI) "in multiple cases, there was a significant difference in weight loss between the plant-based group and the omnivore group, the former having reduced the most weight." [Source]
It also showed that the difference between vegan and vegetarian diets was not significant. This means, a shift to any kind of plant-based or plant-forward diet will often lead to better weight outcomes.
Lower Cholesterol Levels
High cholesterol is a condition that can clog up your arteries and may cause significant health issues. It can limit blood flow, which increases a person's risk of a heart attack or strong.
One of the culprits of high cholesterol is a diet high in saturated fat, which may come from animal products and oils (palm oil and coconut oil).
Animal-based food is known to raise blood cholesterol levels, while a plant-based diet can significantly lower the risk of high cholesterol.
The American Heart Association emphasizes a heart-healthy diet that includes "fruits, vegetables, whole grains, poultry, fish, nuts and nontropical vegetable oils while limiting red and processed meats, sodium and sugar-sweetened foods and beverages." [Source]
This means that a plant-based diet is a great way to prevent or treat high cholesterol.
Better for the Environment
If you care about the earth, going for a plant-based diet is a great way to show love to the world around you. A plant-based diet has lower greenhouse gas emissions and requires less water and land.
It's Affordable
When done right and from scratch, a plant-based diet is affordable, especially with the rise in cost in animal-based food products. Meat, eggs, and dairy are not cheap and replacing those foods with plant-based options, you'll end up with a cheaper grocery bill. If you're wondering how you can include plant-based protein for cheap - consider edamame, beans, lentils, chickpeas, tofu, and tempeh. Also consider going for cheap vegetables.
Cheap Foods Included in a Plant-Based Diet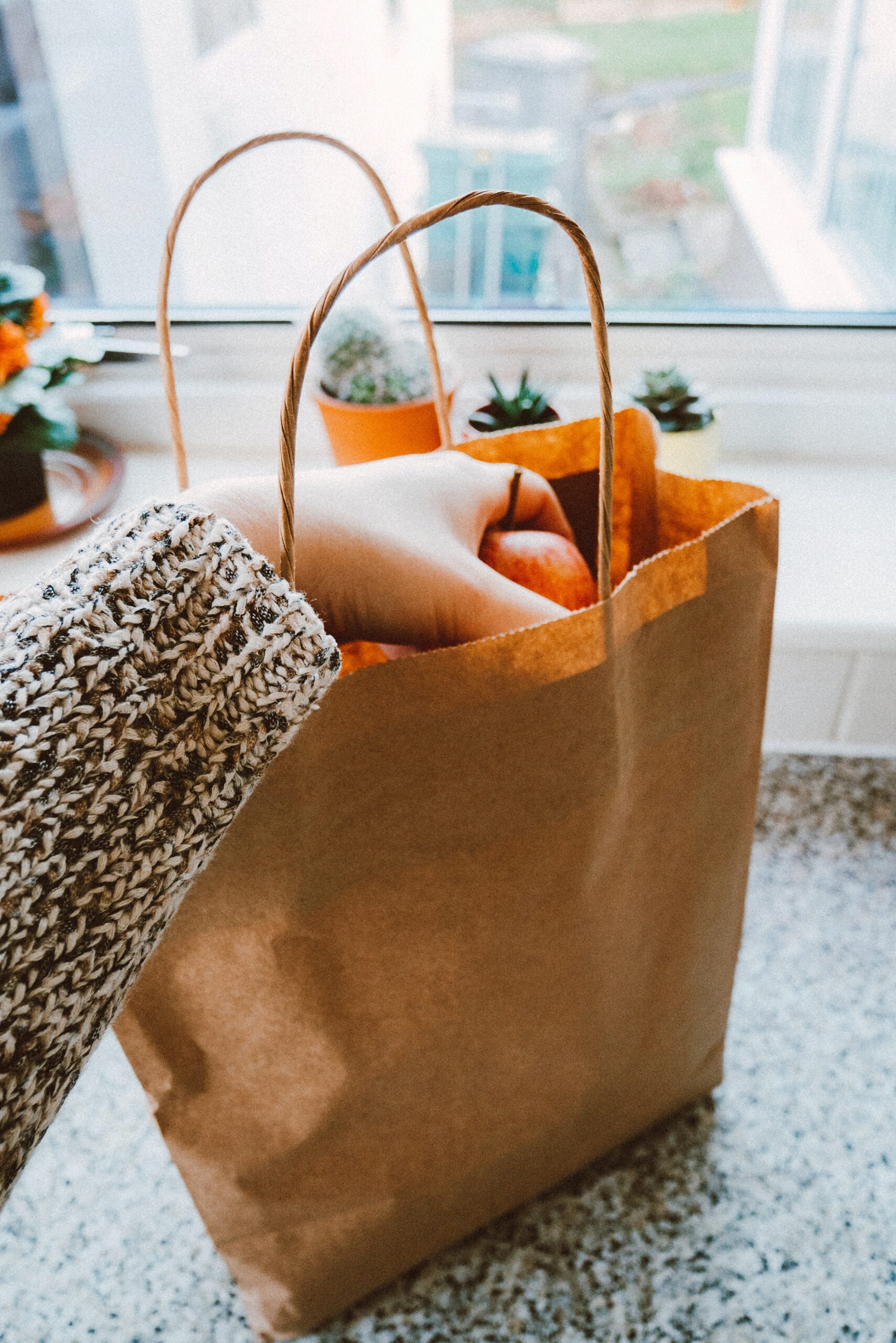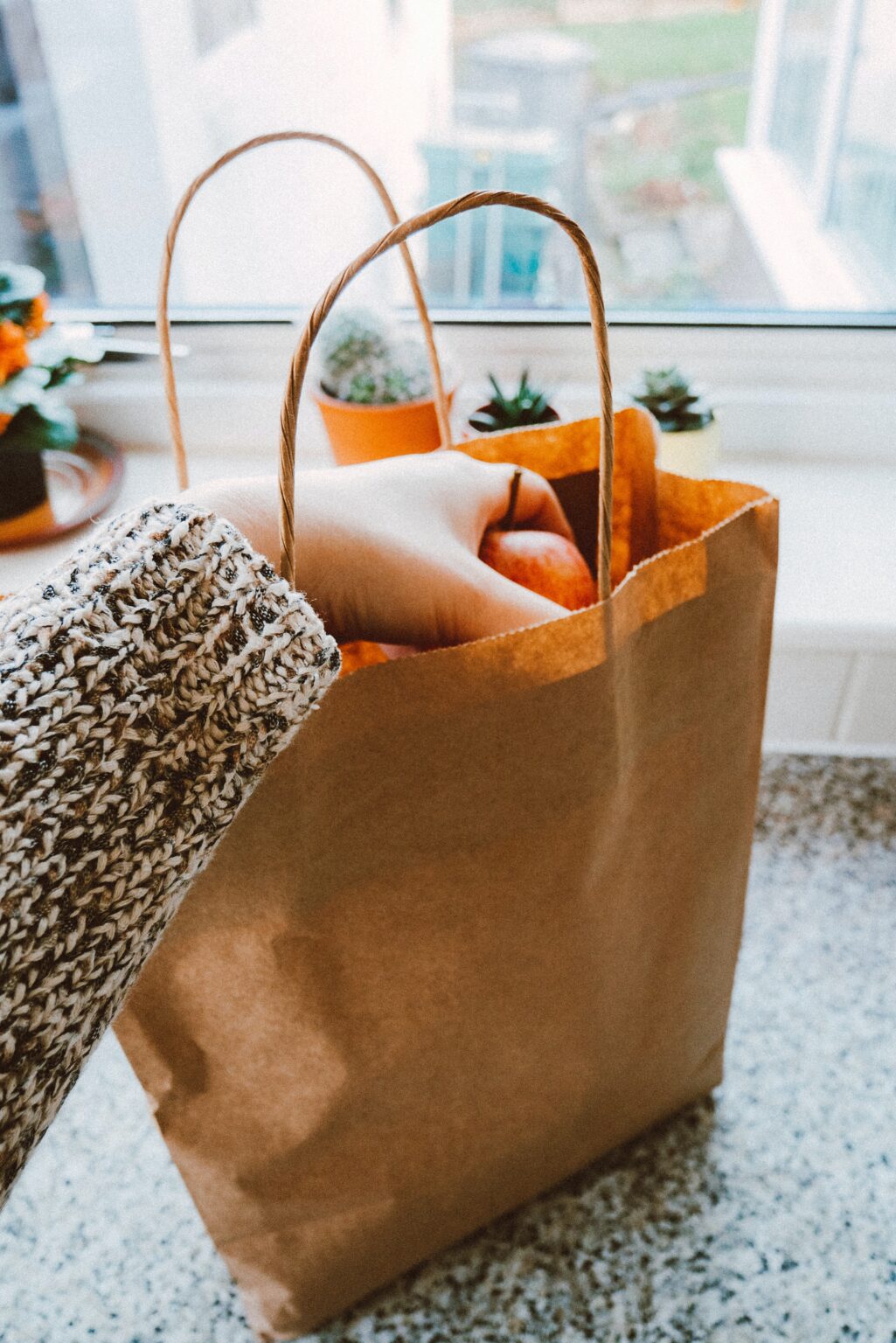 Many of us might think a plant-based diet might run the household grocery bill to the ground - but it doesn't have to be that way.
Affordability on a plant-based diet is possible to achieve, especially when some planning is involved.
To start, you can go for 75 Things In My Pantry for an idea of affordable, shelf-stable food items that are affordable, can be useful in plenty of dishes, and are accessible.
Affordable plant-based foods for your next budget-friendly grocery trip:
Beans
Peas
Lentils
Potatoes
Carrots
Corn
Onions
Pepper
Garlic
Frozen vegetables
Frozen fruit
Bananas
Oranges
Tomato sauce
Tomato paste
Peanut butter
Oatmeal
Brown rice
Pasta
Noodles
I love to use frozen fruit in smoothie and milkshake recipes - these fruits can last a long time in the freezer as long as they don't suffer from freezer burn.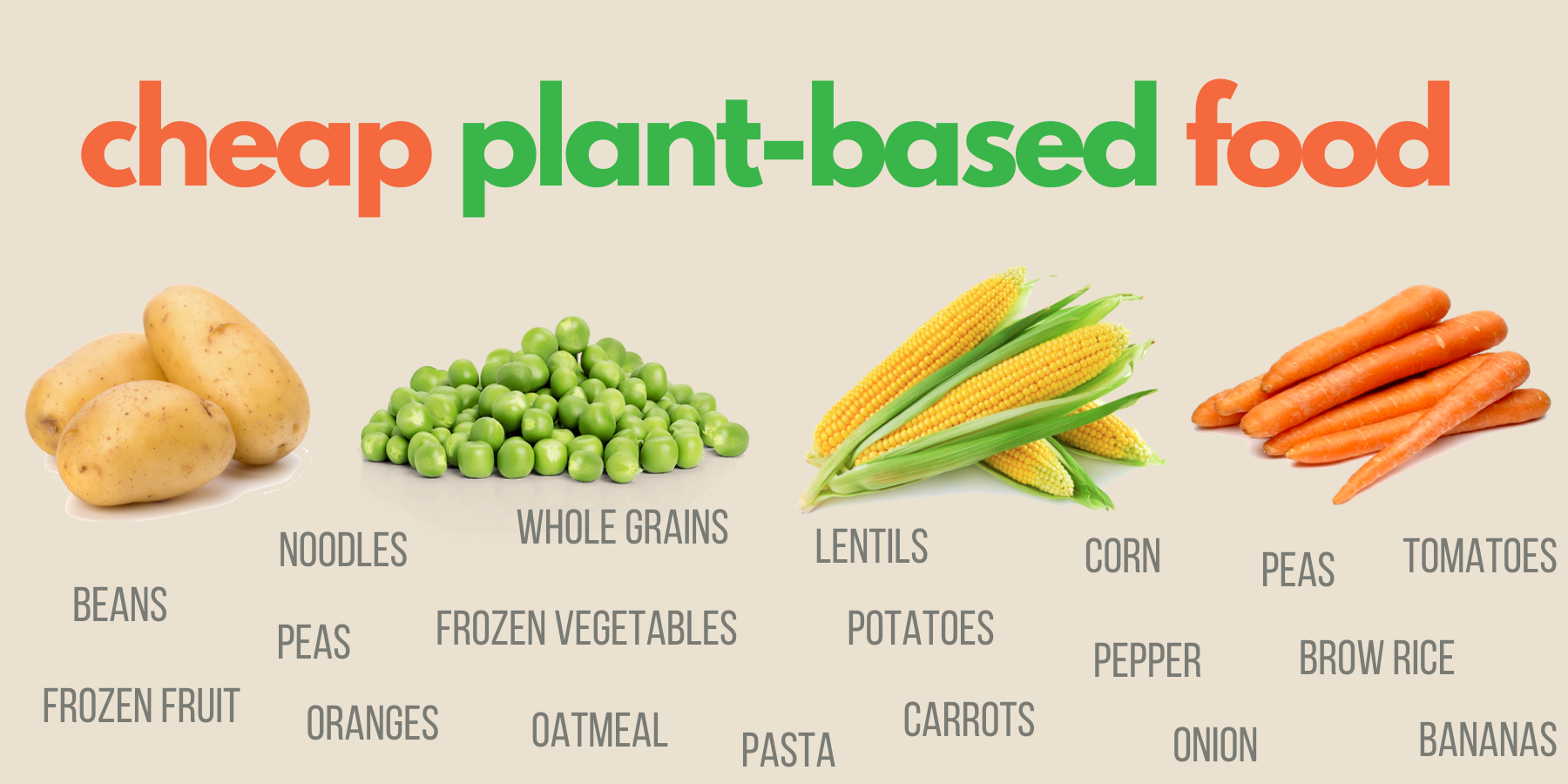 Cheap Plant-Based Recipes:
Consider what's plant-forward, yet affordable, then plan out meals around those ingredients. For example, dry beans are always affordable, so I often make chili, soups, or veggie burgers with them.
Another example includes potatoes. I use them often, especially during the wintertime when their shelf-life is much greater. I'll make mashed potatoes, potato soup, or breakfast home fries.
Affordable Plant-Based Protein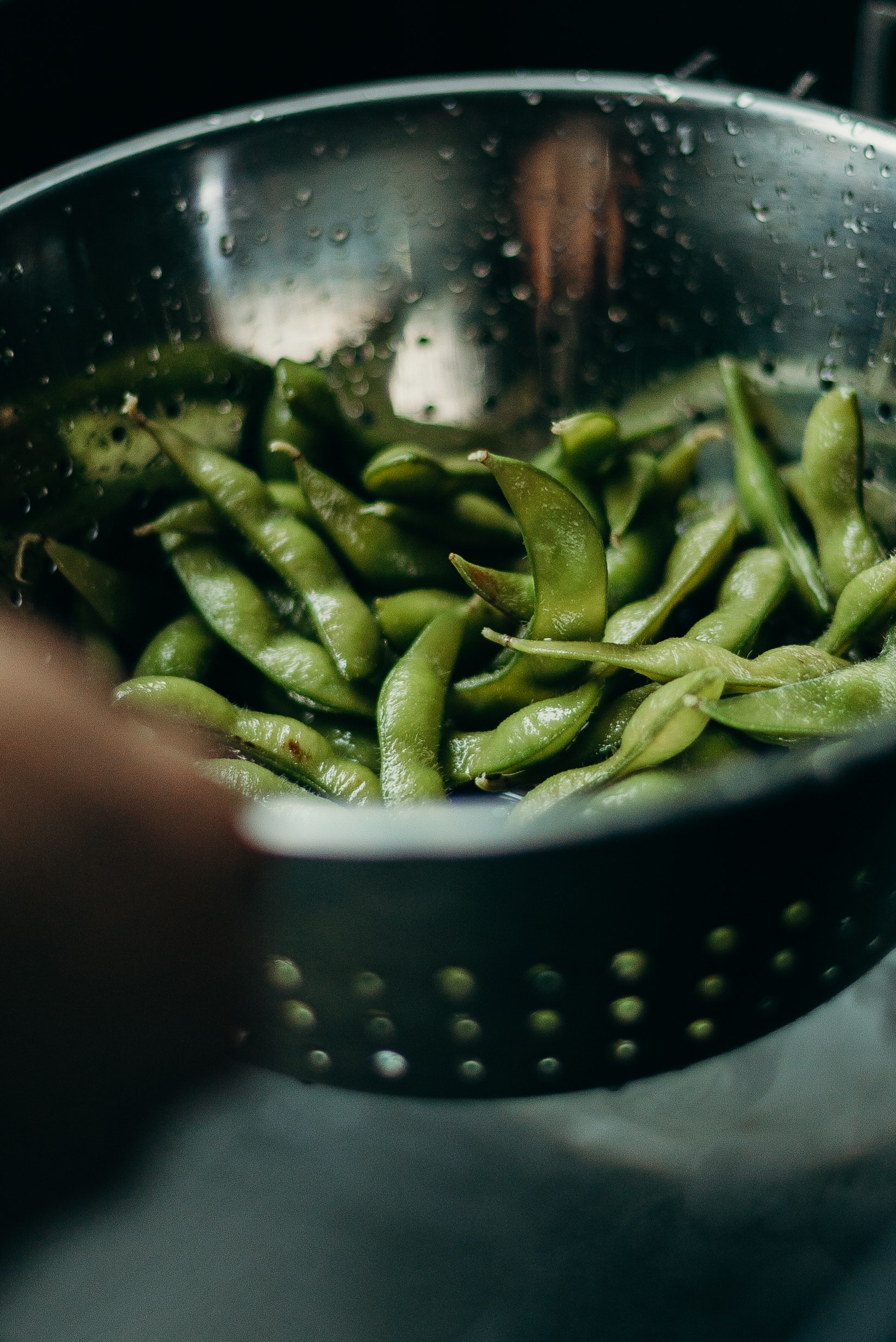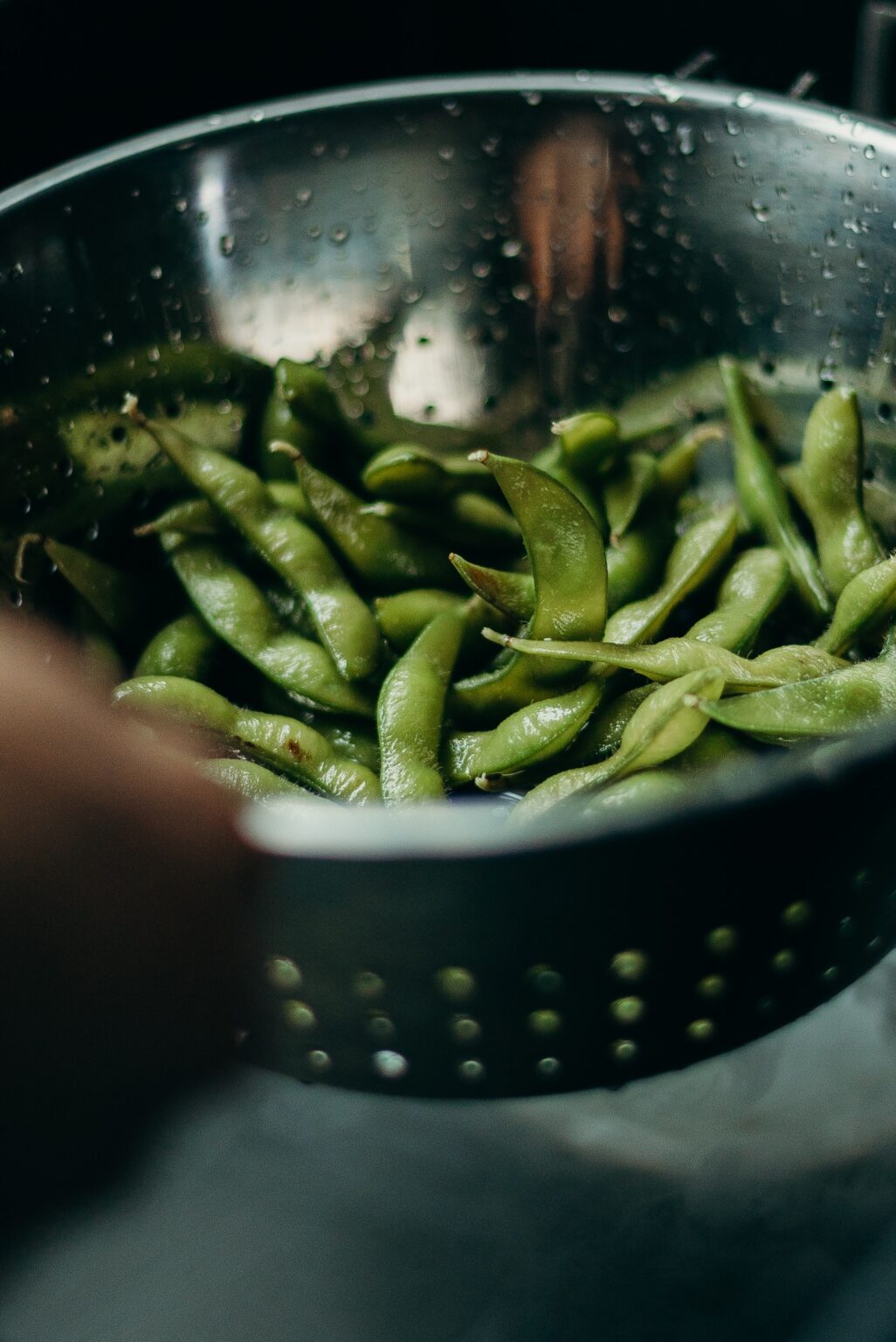 Protein is an important addition to our diet and should remain so even on a plant-based diet.
Just because you're either eliminating or reducing your animal-product consumption, it doesn't mean going without protein. There is plenty of high-protein, plant-based food to add to your regular diet.
If you love legumes, you're in luck -they are packed with protein and plant fiber. For example, a serving of black beans has about 7 grams of protein at 110 calories. Additionally, a serving of lentils has a whopping 10 grams of protein at 130 calories.
Load up on those legumes, they're packin' on protein. High plant protein recipe ideas include chocolate peanut butter smoothie, tofu "sausage" crumbles, savory oatmeal with green onions.
Learn more about cheap plant-based protein options.
Pro-Tips To Cheap Plant-Based Protein:
Purchase dry beans instead of canned beans. Dry beans cost less per serving and a 1-pound bag can serve 12 servings. Meanwhile, a can of beans can serve about 3.5 servings, both at relatively similar price points.
Stews, soups, and chillis can stretch plant-based protein very far. Go for a mix of beans, lentils, and even tempeh to bulk up your one-pot meals.
Snack on nuts and seeds for a fast and easy way to increase your plant-based protein intake. My favorite cheap seed? Sunflowers seeds. You can find a bag of them for a buck at a dollar store or discount market.
If you have an Asian market accessible to you, take advantage of their affordable packs of tofu and tempeh.
Here's One Kid-Friendly Way To Use Protein-Packed Tofu: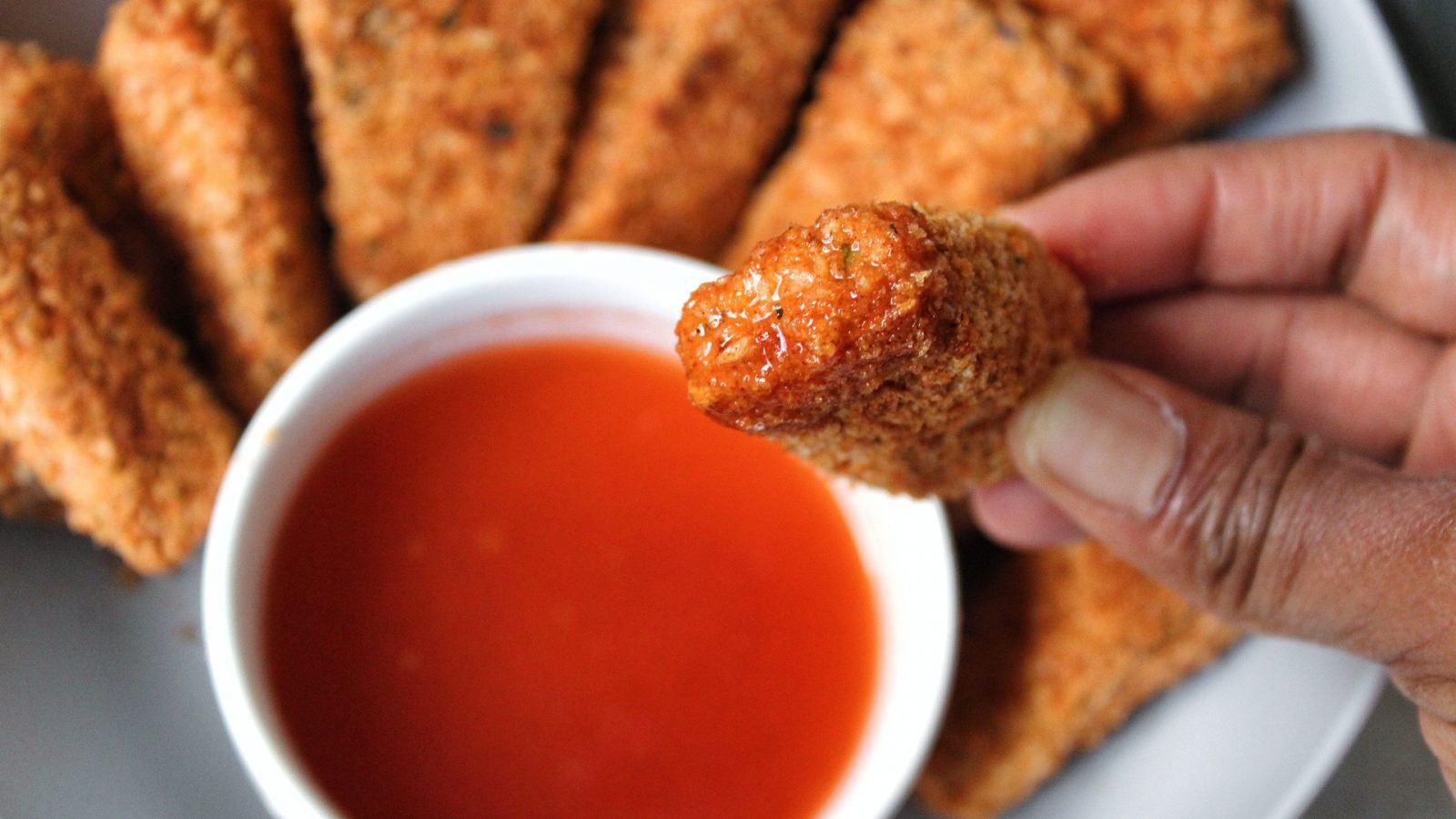 Check out our Tofu Nugget Recipe and Vegan Tofu Recipes for more ideas.
Affordable Whole Grains & Carbs
Whole grains and plant-based carbohydrates are affordable choices in a plant-based diet. They can be minimally processed, unlike refined grains, while providing your body fuel and fiber to move things along.
Cheap whole grains to consider include:
Whole oats
Brown rice
Quinoa
Barley
Brown rice pasta
Farro
Bulgar
Millet
Buckwheat
Corn
Plant-based and vegan diets can be a lot more satisfying and filling by including these whole grains, with the addition of protein. My favorite? Black beans and brown rice to keep me full and satiated.
Be sure to check out our recipes using whole grains. Including Peanut Butter Baked Oats and Puerto Rican Spaghetti using whole wheat pasta.
How To Start A Budget-Friendly Plant-Based Diet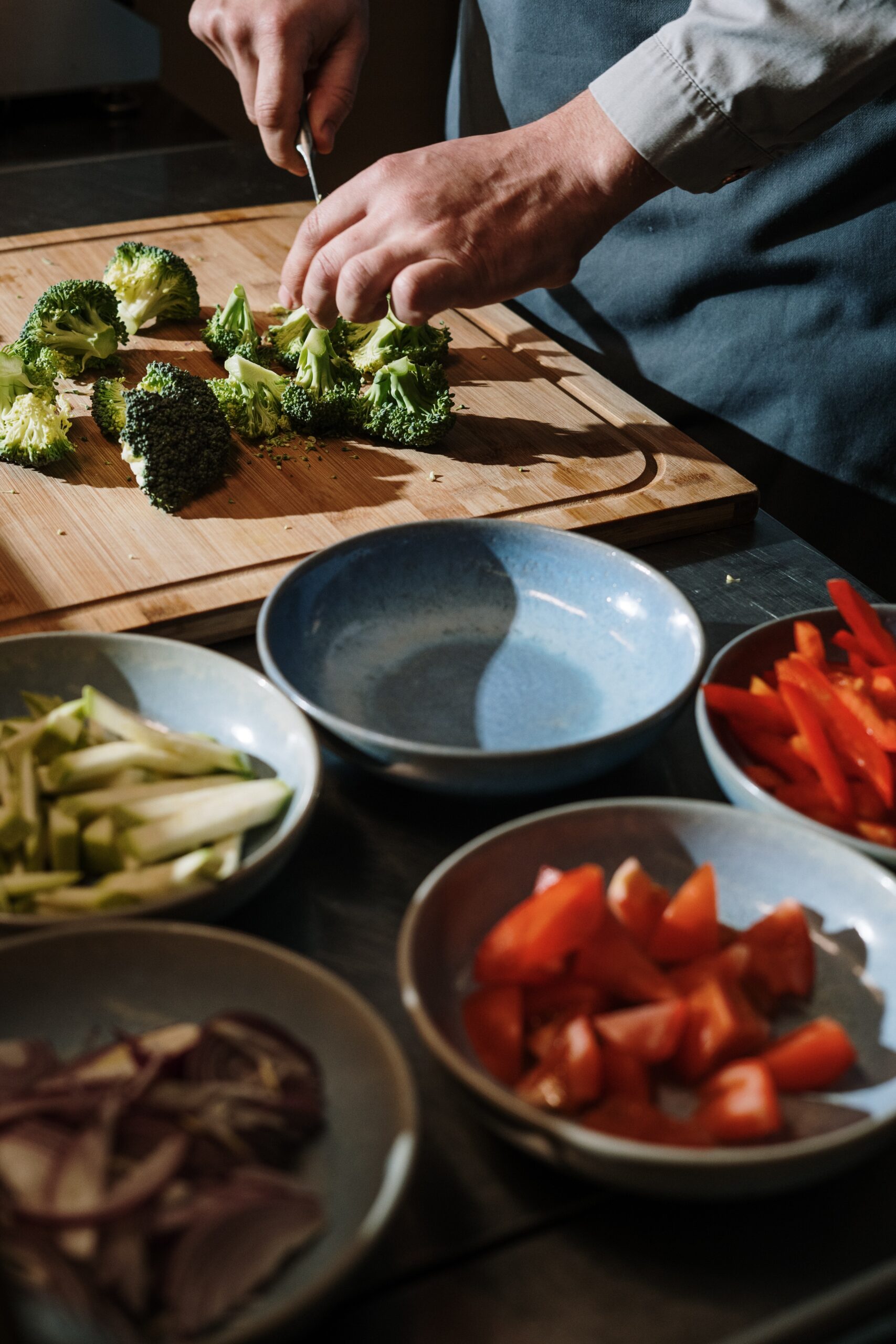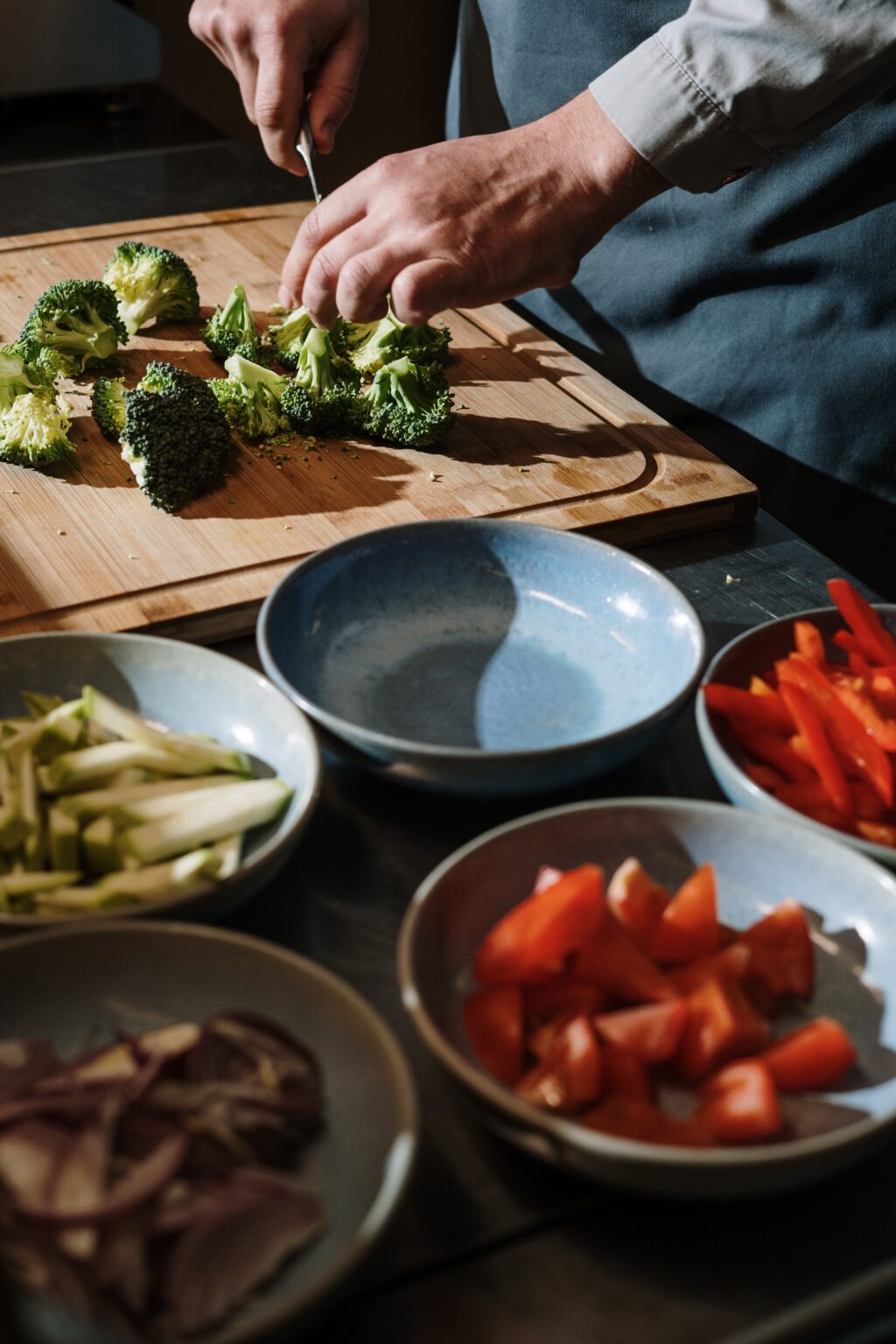 A plant-based diet can be affordable, however, I need to note that it may pose a challenge to those who struggle with food access and availability.
Most metropolitan areas have ample options for plant-based food including big-box grocery stores, farmers' markets, and community gardens.
Here are some tips to get you started.
Prepare your food
Dining out, no matter your diet, can cause a heavy dent in your bank account. You're not only paying for the cost of food, but you're also paying for the service, space, and other costs associated with running a restaurant. You'll get the most bang out of your buck by simply cooking and eating a plant-based diet at home.
Track Your Spending
If you want to be on top of what you're spending, keep track of costs, stick to a budget, and meal plan for the week. What I find helps me the most is coming up with a grocery list for the week, along with a flexible meal plan. This way, you're using everything you have and you're also avoiding food waste.
Plan Ahead & Meal-Prep
Additionally, making certain dishes ahead, for example, chili, soup, curries, and rice helps with sticking to the plan, saving time, and making meals less complicated. A lot of meal-prep meals can be frozen and reheated for later in the week or month.
You can even go for chopped raw veggies for an on-the-go snack. For example, carrots and hummus.
Shop for what in season
Produce will vary in price, depending on the season. Take note of these seasonal savings and work your grocery list and meal prep around it.
Buy in bulk when you can
Buying in bulk is not always possible, depending on your access, means of transportation, and your ability to spend a little more in one go, but buying in bulk is an option for saving money. Although Costco is one of a handful that is known for selling in bulk to the public, smaller stores may carry bulk items, too. Check out your local ethnic grocery store - depending on what they sell, they might have large quantities of it for a lower price.
Prepare easy recipes
There's nothing wrong with having recipes in rotation. You don't have to create 5-star meals every night. Looking back, my mother prepared some of the usual dinner meals with some variations. For example, rice, beans, protein, and steamed vegetables. The protein often changed, but the sides stayed the same during the week. This is something I also do when I am not creating a new dish experimenting with recipes.
How To Shop On A Budget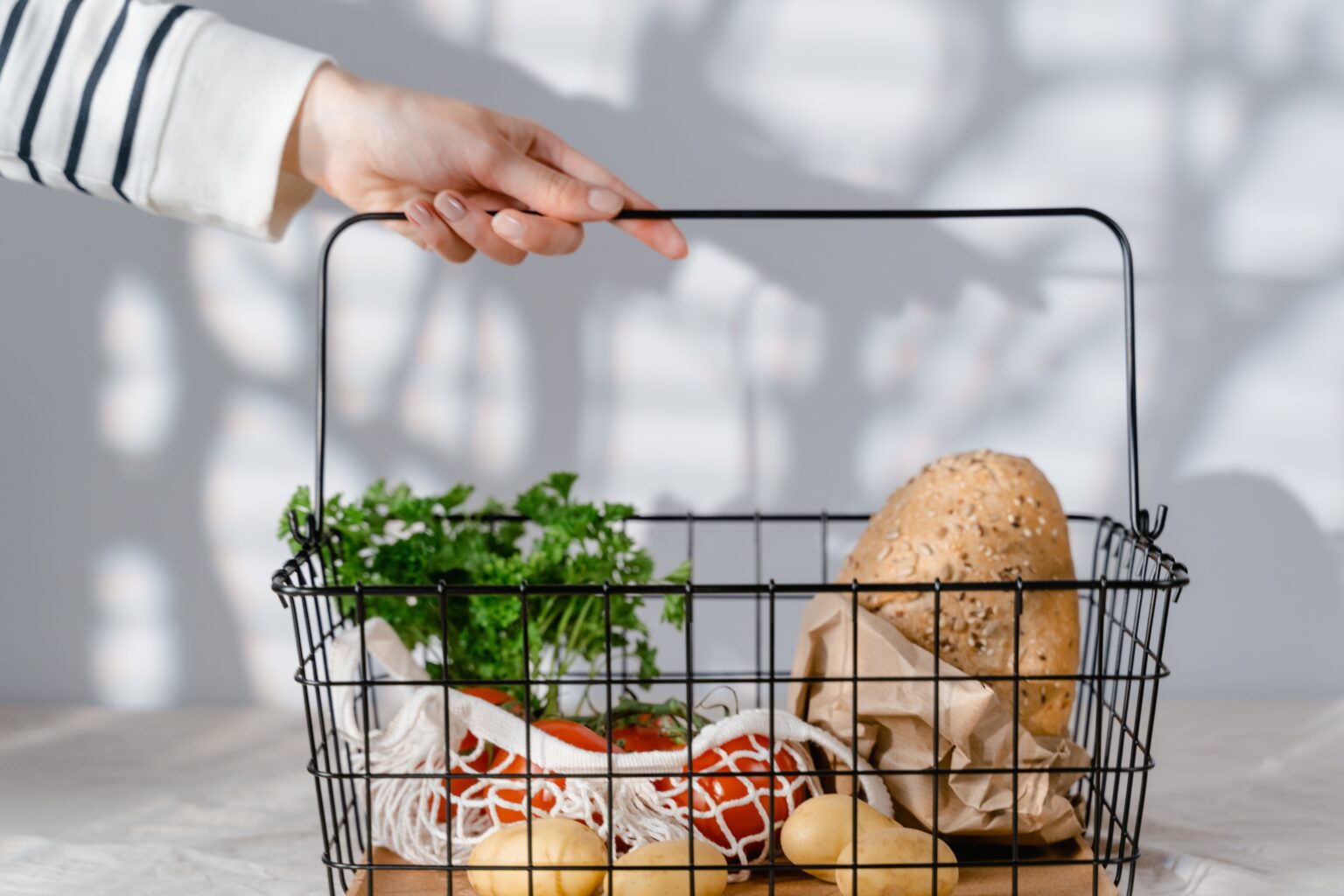 If you're living in an urban area or a community with options for different grocery stores, you're in a fortunate position. So, let's start there.
Do Price Comparison Between Stores
Getting familiar with the prices between grocery stores will set you up in a better position to recognize a deal.
Keep in mind, a discount grocery store doesn't always have the best deals. On the other hand, a big box with an upcharge in prices can sometimes have deep discounts.
For example, I purchase canned beans at Target because I find they are much cheaper than my local Trader Joe's, Costco, or smaller food shops.
For this reason, when I am at Target for personal items, I am sure to grab a few cans of beans on the way out.
Another observation is that a cilantro bunch is half the price at my local Indian store in comparison to any grocery store in the area. Additionally, I get a great deal on tofu at the Asian grocery store.
Long story short, keep in mind what things cost and plan accordingly. Sometimes it's not worth driving or taking a bus to the next town to shed a few cents off from a bunch of kale, but if it's on the way or you're already there - take advantage of a great deal.
Look At Prices Online
Prices are often cheaper online than in-store, but you might spot a good deal or two. Some items I buy online in bulk for cheaper include oat bran, nutritional yeast, and spices.
Some of these items are specialty items and it's just cheaper and faster to buy online than to hunt them down between stores.
A great example is nutritional yeast. Many stores do not carry the item - it's just not a popular item yet. So, I purchase a big bag of it online. I know it's always there and they are typically at a reasonable price.
If you don't have grocery stores that sell spices at a good price, Amazon is a great place to find them in bulk. Big-box grocery stores will often have spices in a small container at a high markup. It's just not worth it.
Give Small, Local Grocery Stores A Chance
We might be comfortable and familiar with our go-to grocery store, but give the local, small stores a chance.
It doesn't hurt to stop by and see what they have. In addition to a good deal, small local grocery stores may also carry ethnic specialty items that you can only find there.
A good example is the Asian grocery store near me carries an abundance of different mushroom types (oyster, king oyster, porcini, cremini) that I can't find at large chains.
Forget About Brand Loyalty
Growing up, we shopped for specific brands. Instead of looking at the prices, we looked at the packaging we were familiar with.
I promise, if you look at the back of the ingredients list, you can get the same product for cheaper with non-branded, or less popular brands.
These items include peanut butter, nuts, seeds, sauces, salad dressings, rice, beans, and frozen produce.
You don't need a "good" brand for a good quality product. Do the comparison test and check out all of the brands along with their ingredients. Do a price comparison based on their weight and make your informed money-saving decision.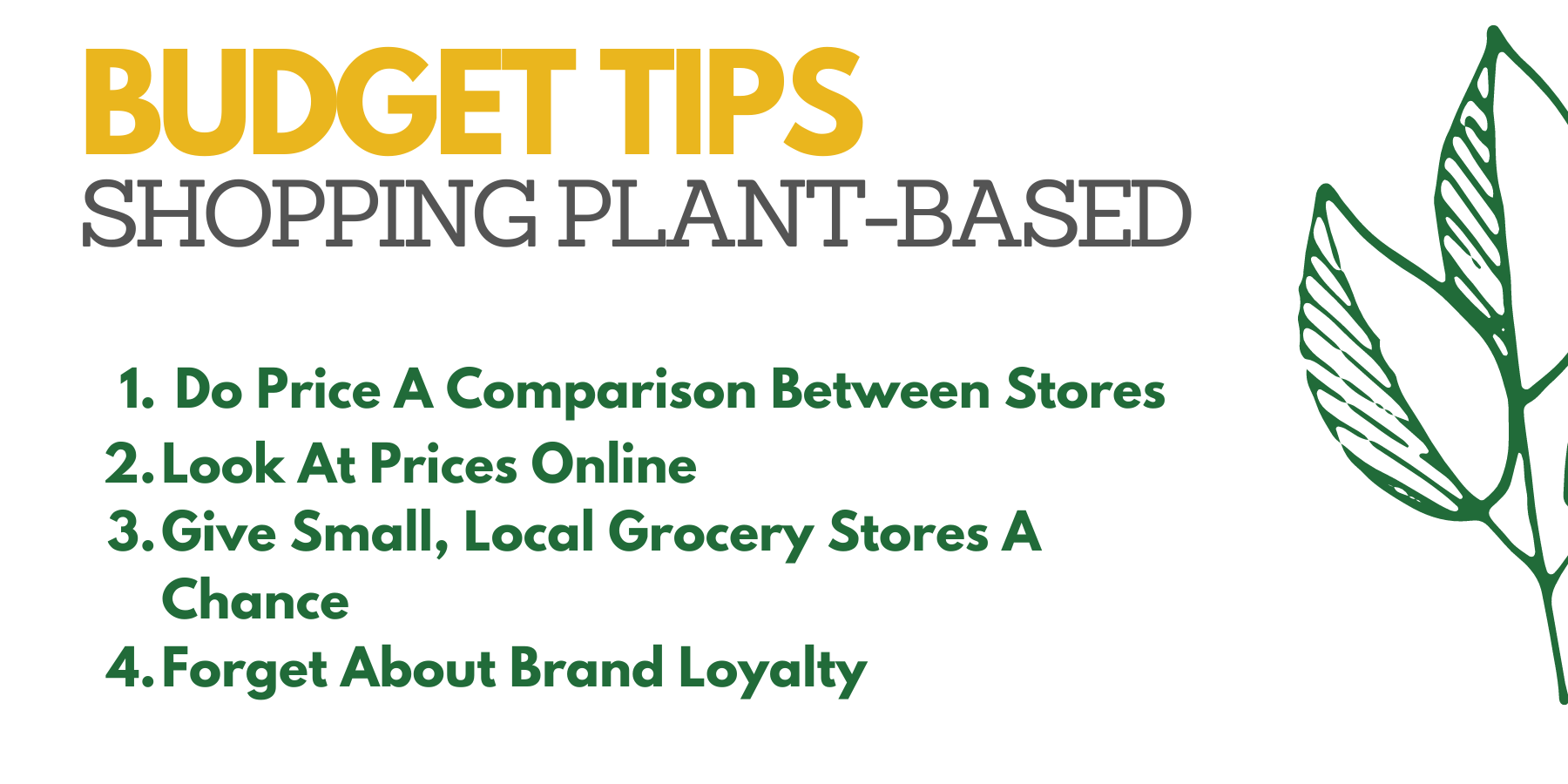 Affordable Plant-Based Recipes To Explore:
To Conclude
Take it one day at a time, transition into a plant-based or vegan diet at a pace that's reasonable and affordable to you. Focus on adding to your diet, rather than eliminating, to make the switch easier.
Have fun, eat well, and experiment with different recipes.
Speaking of recipes, here are a few of my favorites to get you started:
Breakfast: Tofu scramble, savory oat bran, gluten-free pancakes
Lunch: Chickpea salad sandwich, Puerto Rican beans, cannellini bean veggie burgers
Snack: Strawberry mint popsicles, chocolate chia seed pudding, Protein chocolate peanut butter smoothie
Craving salty snacks? Check out our 21 Plant-Based Salty Snacks post!
Dinner: Mushroom chili, creamy rigatoni, oil-free "fried" rice
Dessert: Applesauce, edible cookie dough, chocolate raspberry smoothie
Enjoy!