(
This post may have affiliate links. Please see my disclosure.
)
Do you know what's fun? Snacking. We can feel a little less guilty with healthy plant-based quarantine snacks - and that's exactly what I have for you.
Especially at the comfort of your own home, in comfortable pants with a drawstring that can be loosened.
I know I am not the only one who has built a cozy relationship with the pantry and refrigerator these past few weeks. Besides, the social distancing mandate doesn't apply to food...right?
If you're specifically looking for sweets, be sure to check out our plant-based dessert recipes.
If you need to get started with an emergency grocery list for quarantine, check out Affordable Food To Buy During An Emergency.
Get your cookie scoopers out - we're making a quick and easy batch of healthy edible cookie dough. Made with oats, chocolate chips, vegan milk, brown sugar, vanilla, and peanut butter - making this recipe plant-based, gluten-free, and packed with fiber.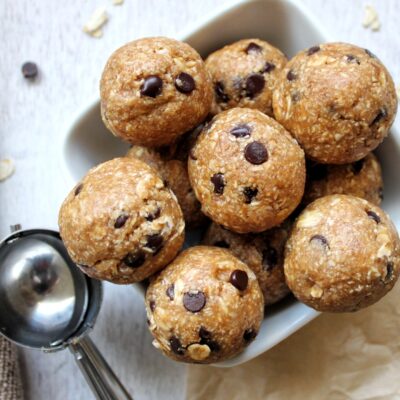 ---
3-Ingredient Cinnamon Date Paste made with 100% whole-food, plant-based ingredients. A healthy way to sweeten up your favorite snacks, desserts, or breakfast dishes.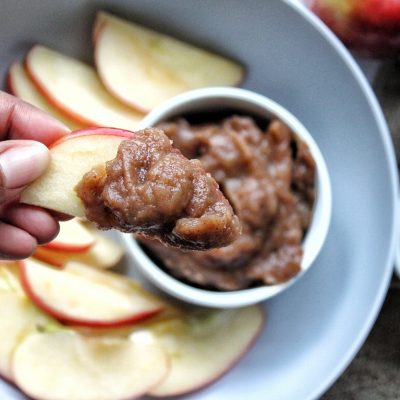 Extra creamy cinnamon-spiced banana milkshake made with coconut milk, frozen bananas, a pinch of sugar, and ground cinnamon. A delicious, vegan treat that's kid-friendly and fun.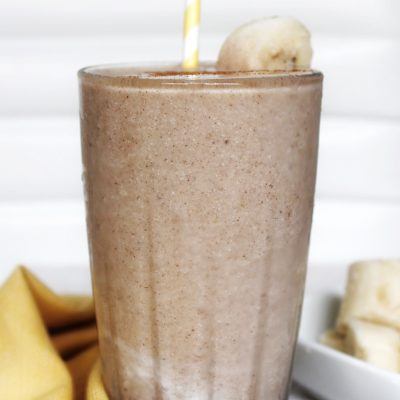 Chewy, chocolatey, healthy, peanut butter oatmeal cookies. Made with REAL, affordable ingredients. These cookies are the perfect treat for when you want to indulge, but keep it healthy and nutritionally dense.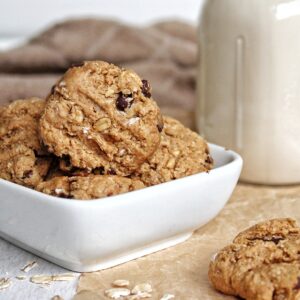 Chocolate peanut butter smoothie bowl to cool you off as the temperatures start to get warmer. Add a bit of crunch and chew to make this bowl a meal.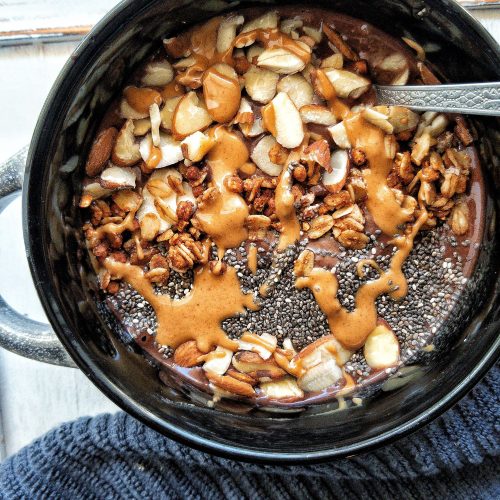 Get your chocolate fix with 4-Ingredient Chocolate Chia Seed Pudding made with soy milk, chia seeds, cocoa powder, and pitted dates. It's a healthy breakfast treat, dessert, or snack, packed with fiber, protein, and healthy fats.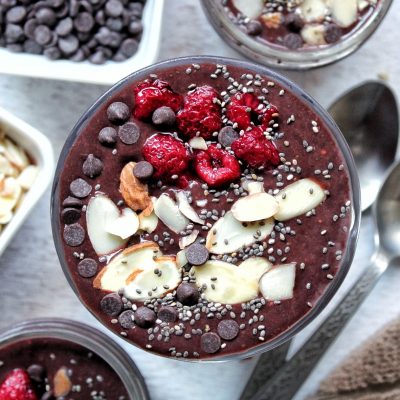 Gluten-free, vegan oat bran chocolate muffins that tastes like dessert, but packs on the fiber and protein you need to start your morning.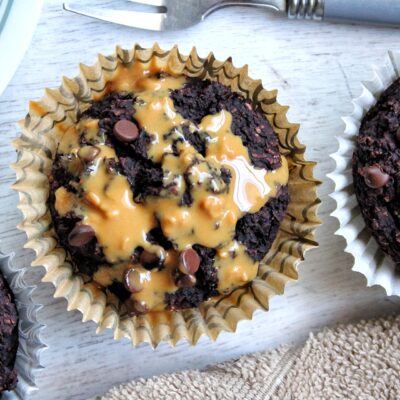 Extra creamy chocolate raspberry smoothie made with ripe and sweet frozen fruit. Blended with pure cocoa powder, creamy soy milk, and honey - a great breakfast or snack, whipped up in seconds.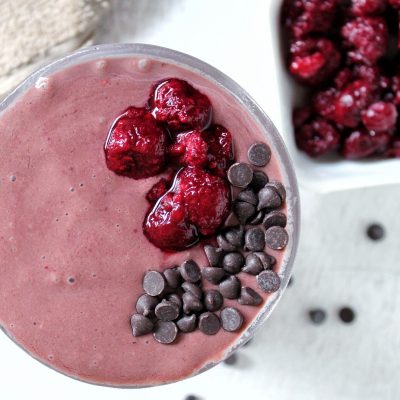 Things are beginning to be a bit cozy as the fall breeze settles in - so of course, a warm bowl of homemade 3-ingredient plant-based applesauce is always a great idea. This recipe is vegan, plant-based, healthy, and easy to make.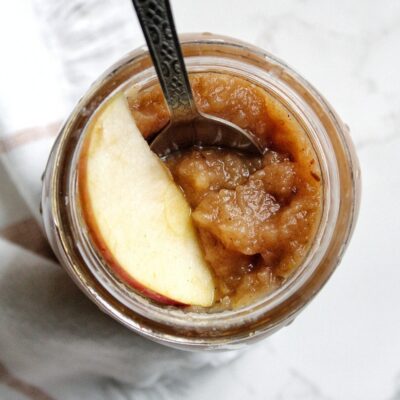 Made with pantry-friendly ingredients, these Chia Seed Pumpkin Muffins are the perfect fall treat! Packed with fiber, protein and FLAVOR!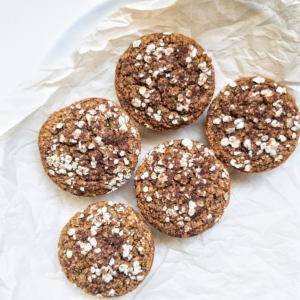 This perfect-for-summer Plant-Based Tea Cucumber Sandwich recipe is made with fluffy, traditional, slices of white bread. Additionally, we have a layer of smooth and soft vegan butter painted on each slice of bread with lighly seasoned English cucumber slices.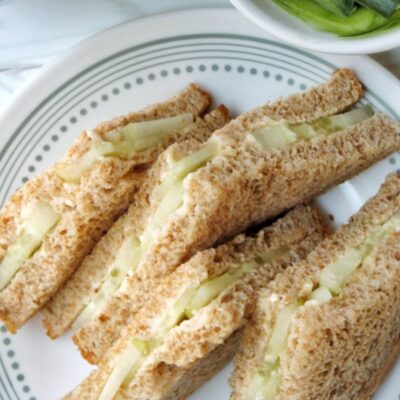 Easy, nut-free, garlicky, vegan basil pesto done in just 5 minutes. The perfect sauce to dress up your pasta, sandwiches, veggie wraps, or soups.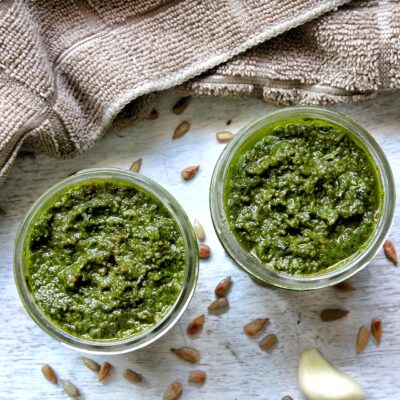 Homemade baked potato chips made with only 3 ingredients: smoked paprika, salt, and oil. Gluten-free, plant-based and great as a healthy snack.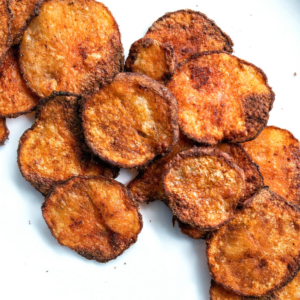 It's time to make good use of your toaster oven and pop open a can of garbanzo beans to turn them into a crispy, crispy smoked paprika chickpeas snack. These roasted chickpeas are plant-based, gluten-free, and healthy.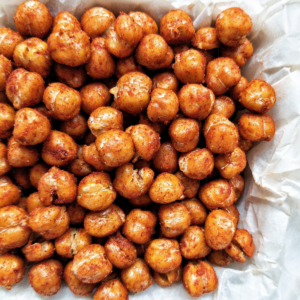 Want salty snacks? Check out our 21 Plant-Based Salty Snacks!