(
This post may have affiliate links. Please see my disclosure.
)
Jump to:
If you've switched to a vegan or plant-based diet and you're missing that umami flavor you find in cheese, I have good news for you: It's called nutritional yeast.
According to Healthline, the yeast in nutritional yeast is killed off during manufacturing and not alive in the final product. So if you're looking to bake bread with nutritional yeast, you might want to skip out on that experiment - it won't make your bread ferment or rise.
Nutritional yeast is vegan, gluten-free, and typically fortified with much-needed B-12.
It is is a part of my pantry shopping list and I use it from time to time to add some flavor to some of my dishes. One of my favorite dishes to add to? In a stew. It's one of those food items that can be thrown into just about anything.
How To Add Nutritional Yeast In Your Dishes?
Since we're on the topic of how I like to add nutritional yeast, there are plenty of other ways to include nutritional yeast in your diet. You can top nutritional yeast to foods including stews, soups, salads, pasta dishes, and popcorn.
Because it takes up more of a savory taste, I'd use nutritional yeast on savory dishes. Think of it as a topping - similar to how folks use Parmesan cheese. Additionally, it can be used as the main star, like cheesy vegan sauces.
Recipes With Nutritional Yeast:
How Does It Taste Like?
Nutritional yeast is a bit nutty and savory. Some people say it takes on a slight "cheesy" taste too. This is why you'll often see nutritional yeast often added as an ingredient to homemade vegan cheese recipes.
If you want to satisfy your umami cravings, nutritional yeast can definitely help you out with that.
Where Can I Buy It?
You can typically find nutritional yeast in the natural food section. If your store carries Bob's Red Mill's or Bragg products, chances are, you might find it. Additionally, big-box stores like Target, Walmart, Publix, Winn-Dixie, and Safeway might have it - just ask.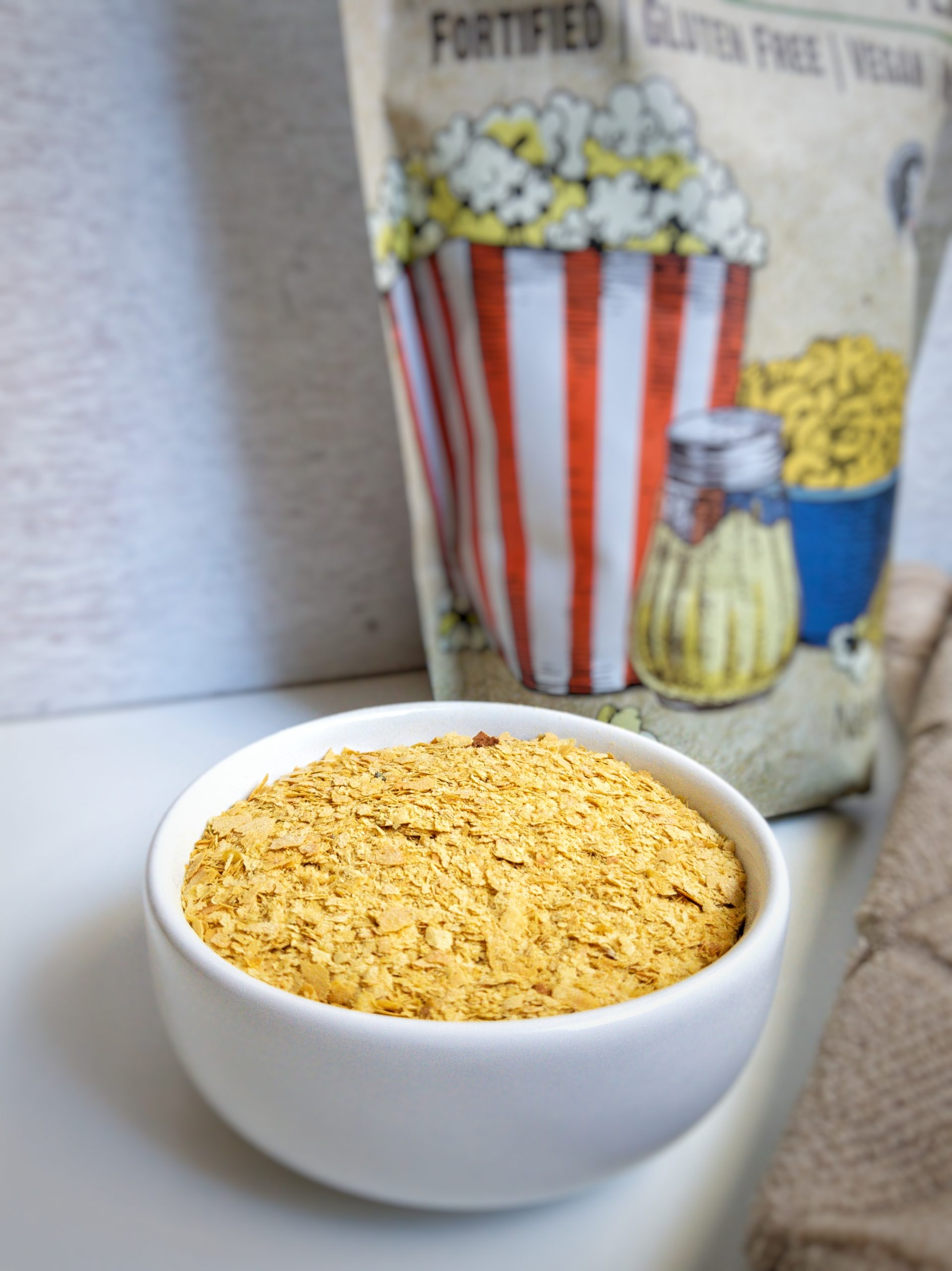 Furthermore, if your market has a bulk food area - search for it there. A bulk food area or aisle is a place where you can find a variety of foods in large containers.
Examples of the types of foods you'll find there include rice, lentils, trail mixes, cereals, beans, nuts, seeds, and flours.
You can call most grocery stores for nutritional yeast and ask what they currently have in stock.  If all else fails, you can find it online at Amazon.
Nutritional yeast is an acquired taste, so with this in mind, I suggest buying a smaller size to see if you like it first.