(
This post may have affiliate links. Please see my disclosure.
)
Life doesn't happen with a plan and that includes remembering to soak black beans overnight.
Thankfully, we're skipping the soaking and we're jumping right into the cooking part of dry beans.
This dry black bean recipe is dead easy, incredibly tender, and packed with natural, bean flavor. The goal here is to get tender, delicious black beans that can be added to a long list of meals, for example, burritos or rice.
Where To Buy Dry Black Beans
Most grocery stores will have dry black beans on hand. I have found that both Asian and Latin grocery stores will always have beans available. However, I understand it's not the case for everyone.
If you're unable to locate dry black beans from your grocery store, they can be purchased online. If you plan on consuming black beans often, I recommend purchasing beans in bulk to cut back on cost.
Black Bean Recipes: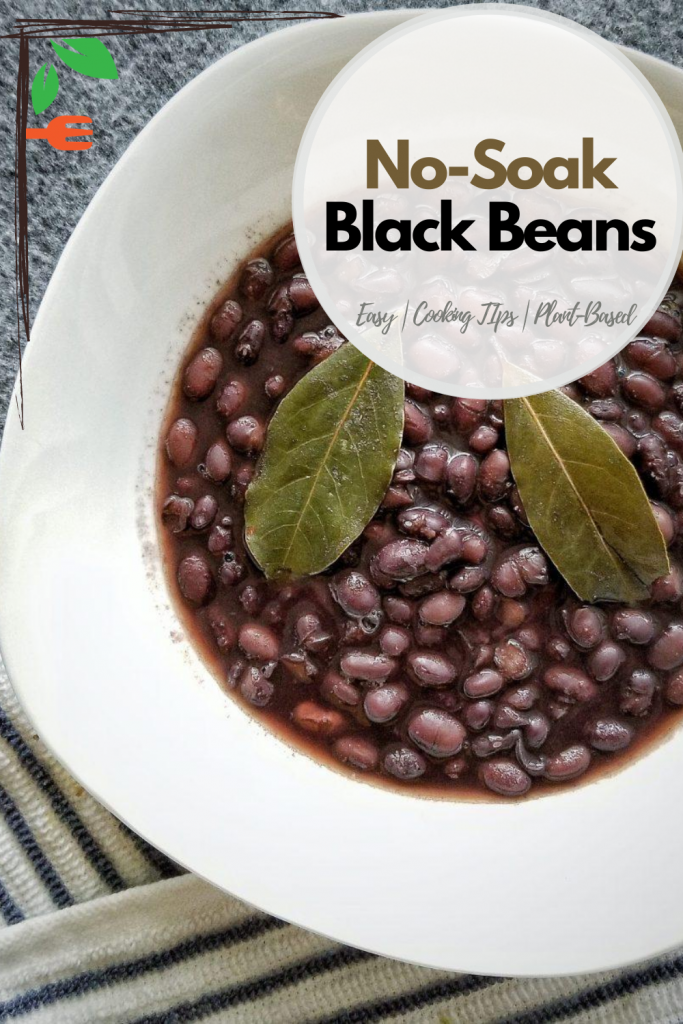 How To Cook Dry Black Beans – No Soak
No soak, no problem. Here's how to cook black beans from scratch without the overnight soaking ritual.
Instructions
Rinse beans and pick out any dirt, twigs, or anything else that doesn't belong. Pour beans into a pot or dutch oven. Add any salt, seasonings, spices, or aromatics of choice.

Fill the pot with water, until the water covers the beans by 2-3 inches. Cover pot with a lid and bring beans to a boil.

Once at boil, lower temperature to a simmer and add salt. Simmer beans for about 2 hours stirring occasionally. Cook for another 10 minutes without the lid to get a thicker bean sauce.
Did you try out this No Soak, Black Bean recipe?
Please leave a comment below, share it, rate it, or tag a picture @plantbasedandbroke on Instagram and hashtag it #plantbasedandbroke. Show off that creation with us.