(
This post may have affiliate links. Please see my disclosure.
)
Jump to:
Shopping for groceries has become a chore, now that prices of food are rising. Our family is constantly seeking new ways to bring down our grocery bill.
According to NerdWallet, in recent years, the overall expense of groceries has seen an upward trend due to various factors such as inflation, pandemic-related supply chain disruptions, and tariffs.
Thankfully, there are food options that are still affordable, satiating, and nutrient-dense. One effective strategy is to seek out affordable vegetables at the grocery store. Even if it means going beyond what you typically purchase and trying something new.
By incorporating more budget-friendly produce into your meals, you can not only save money but also maintain a balanced and healthy diet. So, next time you're shopping, keep an eye out for those wallet-friendly vegetables that can help you keep your grocery expenses in check.
Top Cheapest Fresh Vegetables
Going for the cheapest fresh vegetables is a smart choice from a cost-effective standpoint. Buying in-season vegetables when they are at their lowest price point can also significantly cut costs. While fresh vegetables may require careful planning and budgeting, their affordability, nutritional value, and culinary benefits make them a wise investment for those seeking a cost-effective yet wholesome approach to eating.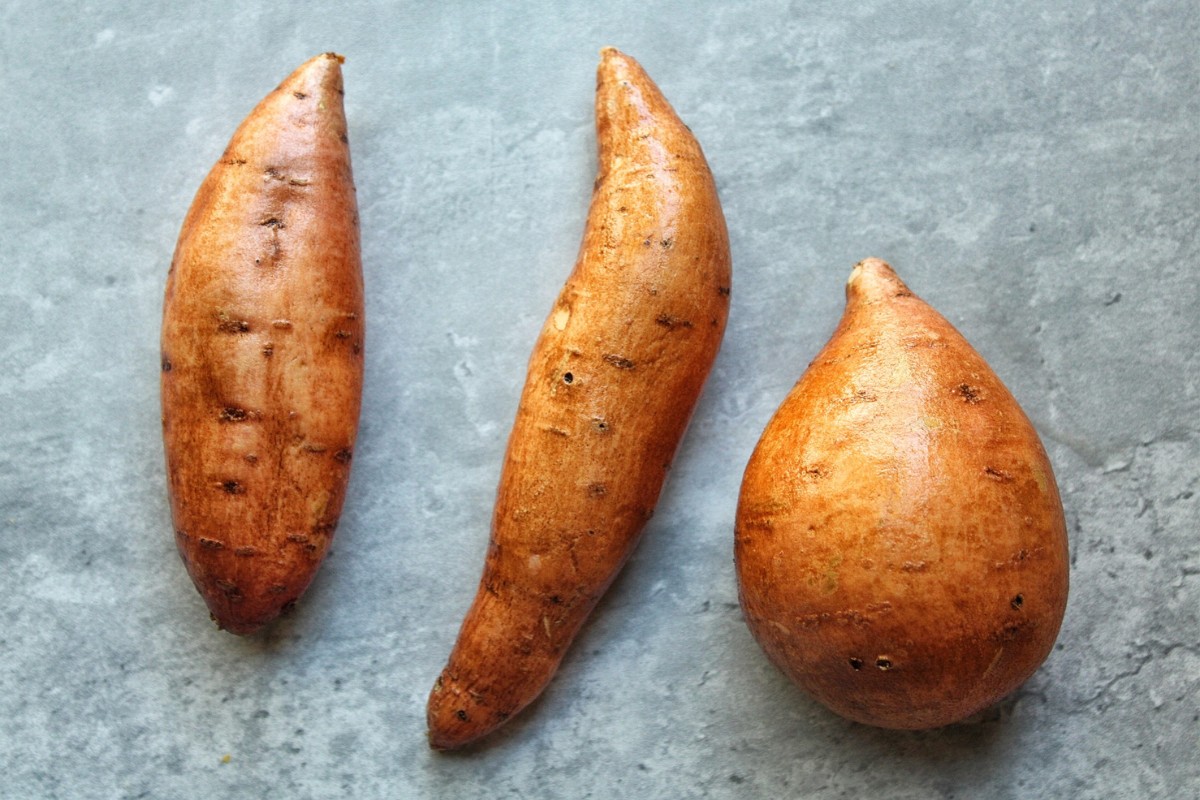 Potatoes
Potatoes are a versatile vegetable that are available all year long. They can be mashed, roasted, thrown in a veggie-packed stew. Additionally, they have a long shelf life, which makes them the perfect vegetable to stock up on.
Grab your potatoes and make a delicious batch of air fryer red potatoes.
Carrots
We're big fans of carrots in this household. They are very affordable, especially when purchased in bulk and whole. They can be added to salads, rice bowls, stews, and soups. They're even delicious raw with a dip. Carrots are an economical choice and available throughout the year.
In the mood for something sweet? Go with a side of mashed carrots, topped with cinnamon and brown sugar!
Cabbage
The next time you're at the grocery store, grab yourself a head of cabbage! They are low in calories, nutrient-rich, and packed with dietary fiber. Additionally, they're always budget-friendly. They can be used in many dishes including coleslaw, stir-fries, fried rice, soups, and stews.
Onions
Gold, red, or white - no matter the onion, they all deserve a spot for one of the cheapest vegetables you can get your hands on. Additionally, they're added to plenty of dishes, which make them a must-have. We add onions to about 98% of our dishes so it's something worth purchasing in bulk. And like potatoes, they have a long shelf life.
Switch things up and go for a gluten-free onion gravy!
Green Bell Peppers
Green bell peppers are typically cheaper than red or yellow, so if you're looking to shave a few cents, they're a great choice for plenty of dishes. They can be used in salads, fajitas, as stuffed peppers, or thrown into any stir-fry. If you're looking for a crunch, they are delicious dipped in hummus.
Enhance your food with homemade sofrito, made with aromatics including green bell peppers, onion, and cilantro.
Zucchini
Into zucchini? Buy in bulk for even more cost savings! You can make the popular zucchini noodles, stir-fry, or throw them into a casserole. They are a fantastic source for potassium. It's also often used as a replacement for pasta for a low-carb option.
Looking for a cozy zucchini recipe? Check out our zucchini soup with potatoes and parsley. Or, go for something hearty, like our zucchini stuffing casserole!
Spinach
Add healthy, affordable greens to your diet with spinach! They're a nutrient–dense vegetable with essential vitamins including vitamins A, C, and K, as well as folate, iron, and potassium. For extra savings: go frozen! Frozen spinach is a great budget-friendly option and they last longer.
Load up your bowls with creamy chickpea pasta with spinach!
Broccoli
Broccoli can be cooked in a variety of ways, including stir-fry, salads, soups and stews. They can be steamed, baked, or air-fried. Additionally, broccoli is high in fiber and satiating.
Throw in broccoli with a budget-friendly, Thai-style vegetable red curry. Pair it with rice or your favorite flatbread.
Sweet Potatoes
Go sweet with sweet potatoes! It's a family-favorite in our household, including with our toddler. It can be served as a dessert, side, or included in a main dish. They also have a very long shelf-life, which makes purchasing in bulk worthwhile.
Sweeten up your weeknight dinner with a one-pot chickpea and sweet potato curry!
Cauliflower (whole heads)
If you're going cauliflower, go whole! An entire head of cauliflower will always be cheaper than pre-chopped. So, just chop them yourself. They can be used in different kinds of dishes including mashed cauliflower, stews, soups, salads, or cauliflower rice. Cauliflower is low in carbs, which is a great choice for low-carb or keto diets.
Craving wings and a dip? Go plant-based with our crispy buffalo cauliflower wings!
Other plant foods to include in your next budget-friendly grocery trip include dry lentils, dry beans, canned legumes (although dry is the cheaper option), oatmeal and frozen vegetables. For cheap carbohydrates to pair with your plant-based foods, go with bread or rice. Want to try something different? Go for cassava or yuca.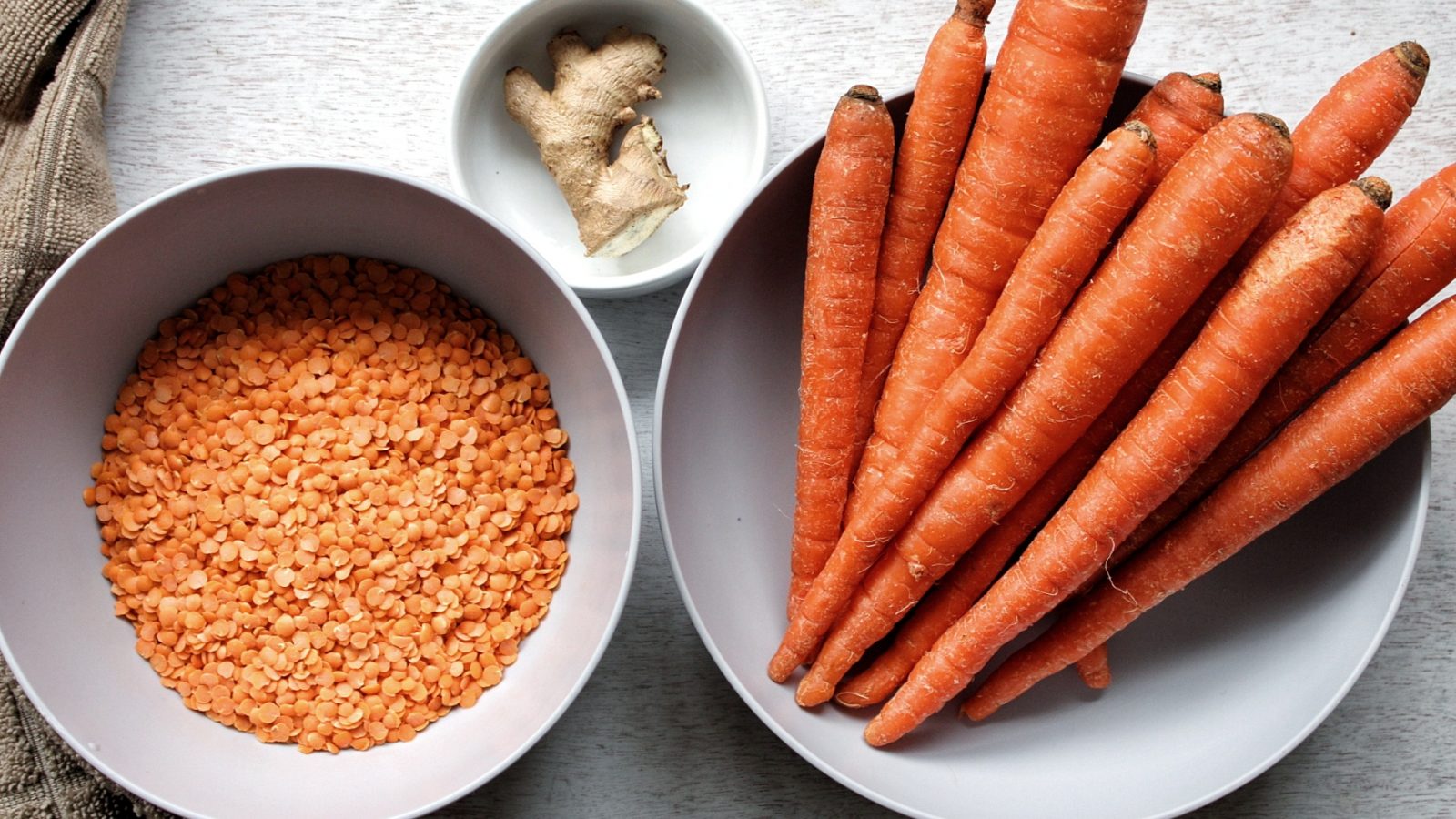 Saving Tips:
Go for dried herbs vs fresh herbs. They last longer, are often cheaper, and can be purchased in bulk.
To bulk up your protein intake on a budget, seek out items like legumes, tempeh, and tofu.
Looking for cheap nutritional yeast? It's best to buy in bulk and they can be found for cheap online.
Check out affordable vegetables you're not familiar with or haven't cooked with. You might be surprised what you might end up loving!
Choose vegetables that are whole. Pre-chopped or processed vegetables may be more costly than vegetables left intact. For example, whole heads of cauliflower vs. cauliflower florets.
Some grocery stores might have a discounted section for fresh produce. Make sure to check them out to see if there's anything there worth buying.
Create a grocery list, stick with it, and buy only what you need. This will ensure everything gets used and nothing is left to rot or get thrown away.
For more plant-based saving tips, check out our Guide To A Cheap Plant-Based Diet!
Recipes Using Cheap Vegetables 
Looking to create delicious and budget-friendly meals? Look no further! We've compiled a list of mouthwatering recipes that make the most of affordable vegetables. From hearty soups to flavor-packed curries, these dishes will show you just how satisfying and wallet-friendly cooking with inexpensive veggies can be.
Flavor-packed vegan palak "paneer" made with tofu, spinach, and Indian spices. A healthy dish that is best served with naan, roti, or a side of rice.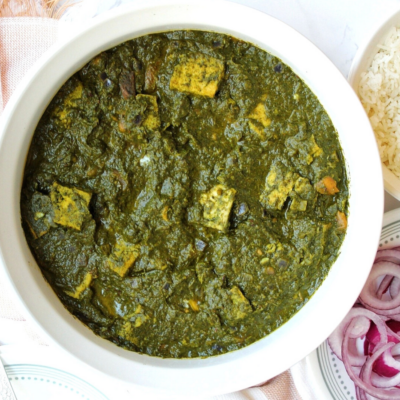 Enjoy stewed potatoes in tomato sauce with garlic! These stewed potatoes are made with just a handful of basic ingredients, making them a budget-friendly choice. With a slow-cooked blend of russet potatoes, aromatic herbs, and rich tomato sauce, this dish is both comforting and satisfying.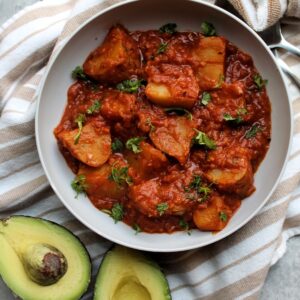 Flavorful Air Fryer Red Potatoes are the perfect weekday dinner side dish or holiday side! Made with garlic salt and tossed in parsley, it's loaded with flavor. Done in just 15 minutes and EASY to make!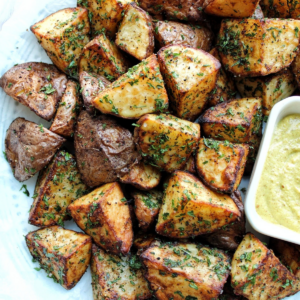 Creamy, plant-based mashed carrots spiced with cinnamon, nutmeg, and sweetened with brown sugar. The perfect, wholesome side dish for the fall season, holidays, or just to flavor-up a dinner meal.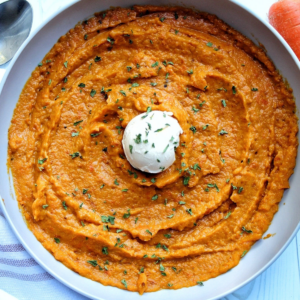 Time for one-pot chickpeas and sweet potato curry! It's the perfect family-friendly dinner recipe, packed with fiber, protein, and flavor.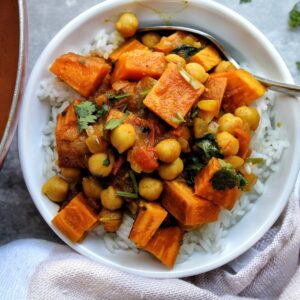 This is the BEST Puerto Rican chickpea stew! Made with authentic Puerto Rican flavors, spices, and ingredients. Serve with rice or fresh bread.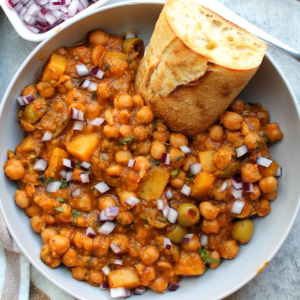 Go for a Vegan Chicken Noodle Soup with Tofu the next time you're craving something comforting and warm! Ready in just 40 minutes and made with pantry-friendly ingredients.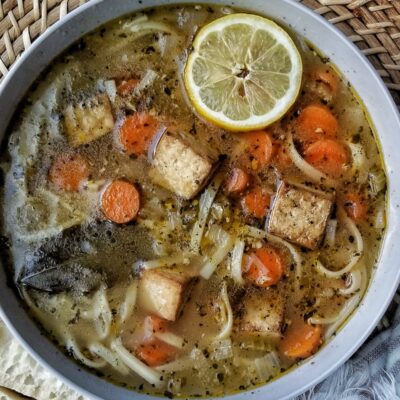 Zesty spring vegetable soup made with asparagus, peas, carrots, and juicy mushrooms. This recipe is vegan and done in just 15 minutes.