(
This post may have affiliate links. Please see my disclosure.
)
Jump to:
When it comes to delicious food, herbs play an important role in elevating flavors. While I love fresh herbs, dried herbs are just a winner for a variety of reasons. So which is it: dried vs. fresh herbs? We'll expand more on the benefits of using dried herbs, cost-saving tips for purchasing dried herbs, and how to substitute fresh herbs for dried herbs instead.
The Benefits of Dried Herbs
Dried herbs are definitely the way to go and we'll cover their various benefits. First, if you're into saving money and making grocery shopping a lot more seamless, you'll enjoy the affordability and accessibility that comes from dried herbs. Unlike fresh herbs, which can be costly and may not be available year-round, dried herbs can be found throughout the year. Additionally, they also have a longer shelf life, allowing you to stock up on your favorite herbs without worrying about going bad.
Another dried herb perk: the drying process locks in the essential oils and flavors of the herbs, resulting in a more concentrated and intense taste compared to their fresh counterparts. Yum! This makes dried herbs super convenient and efficient when adding big flavors to your dishes. Having a variety of dried herbs at your disposal can significantly enhance the taste and aroma of your culinary creations, providing a cost-effective and accessible way to elevate your cooking to the next level.
Dried Herbs That Will Spruce Up Your Dish
Imagine having a secret stash of flavor boosters right in your kitchen – that's what dried herbs are all about! The best part: no need to think about seasonality. Dried herbs are delicious and available literally all year round.
Basil - Dried basil goes great with tomato-based recipes, for example, pasta dishes, and soups. You can even sprinkle basil on veggie pizza or a homemade salad dressing.
Oregano - Oregano has an earthy and slightly bitter flavor profile. It enhances the flavors of pizza, pasta sauces, and grilled vegetables.
Thyme - Thyme has warm and earthy notes, dried thyme is the perfect addition to stews, soups, roasts, and poultry dishes. It brings a delicious aroma and has a rich taste, making it a staple in many traditional recipes.
Rosemary - Dried rosemary has a pine-like flavor (reminds me of Christmas!) that goes great with roasted vegetables. It can be used to enhance marinades, roasted vegetables, and bread. They pair perfectly with herbed air fryer sweet potatoes!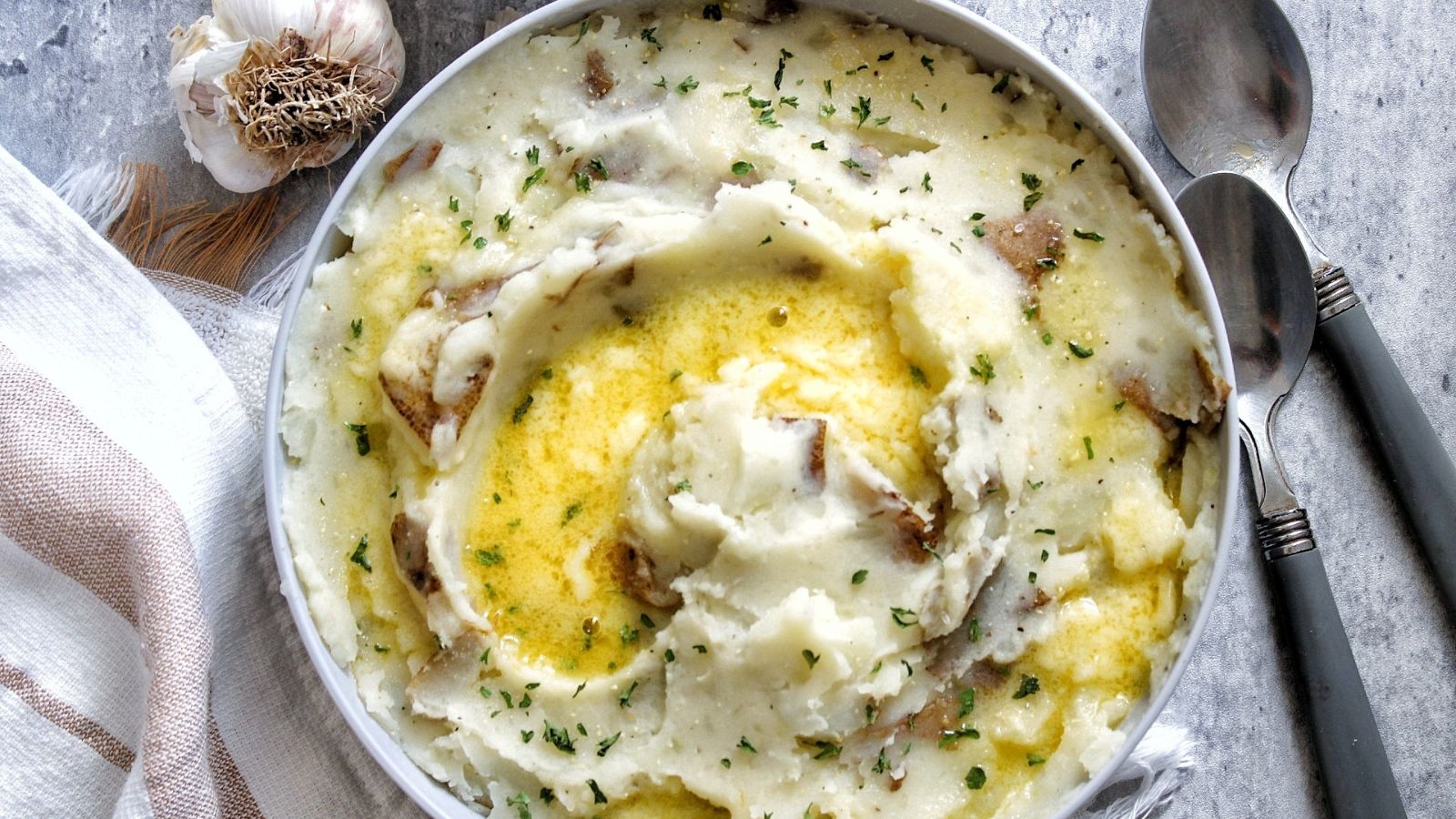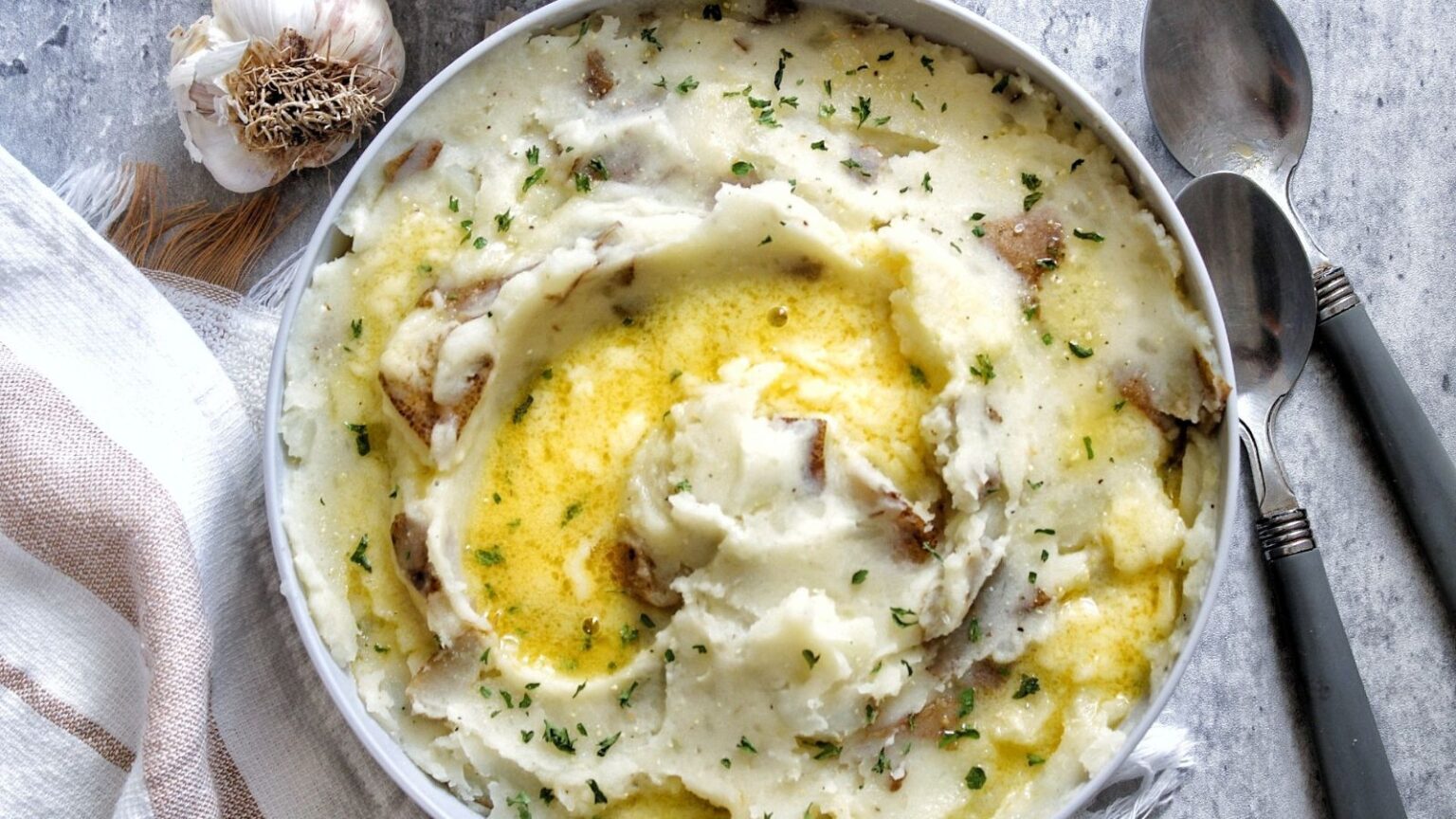 Parsley - Dried parsley adds a fresh, grassy flavor to a wide range of dishes. Sprinkle it on salads and pasta to provide a vibrant touch of green and a mild, pleasant taste. My favorite way to add dried parsley is in a soup or air fryer red potatoes!
Dill - Dried dill offers a unique and tangy flavor that complements pickles and salads. It adds a freshness and complexity to both hot and cold dishes.
Mint - Dried mint brings a refreshing and cool flavor to various recipes. Add mint to yogurt-based (can be vegan) dishes and desserts. Or, use it to create mint-infused beverages. Mojitos anyone?
Sage - Dried sage has a slightly peppery and eucalyptus-like flavor that adds depth to dishes like stuffings. It also complements roasted vegetables and creamy sauces.
Cilantro/Coriander - Dried cilantro, also known as coriander, offers a citrusy and slightly sweet taste to curries, soups, and Mexican-inspired dishes. It's definitely a must-try in Puerto Rican sofrito!
Marjoram - Dried marjoram provides a delicate and sweet flavor that complements various Mediterranean and European dishes. It enhances tomato-based sauces, bean dishes, and roasted vegetables, adding a mild yet distinct taste to your meals.
Cost-Saving Tips for Affordable Dried Herbs
STOP! Before you purchase that ridiculously pricey jar of goodness-knows-what, learn a thing or two about how to save money on your favorite dried herbs. Truth is, dried herbs don't have to be expensive, but they can be. Here's specific ways you can cut back on costs with dried herbs:
Buy in Bulk: Purchase dried herbs in larger quantities to take advantage of lower prices per ounce. My tip: go for Costco or Amazon. Surprisingly, purchasing online can get you a great deal, especially if purchased in large quantities.
Look for Sales and Discounts: Keep an eye out for sales, discounts, or bulk deals at grocery stores or online retailers. My tip: don't be a brand loyalist. Go for what's affordable, instead.
Explore Ethnic Markets: Check out ethnic markets or specialty stores for affordable dried herbs. Indian, Asian, and Mexican grocery stores are great money savers when it comes to dried herbs.
Use Coupons and Reward Programs: Use coupons and loyalty reward programs from stores to save on dried herb purchases.
Compare Prices: Compare prices across different brands and sources to find the best value for your money.
Combine Shipping Costs: When buying online, consider purchasing multiple herbs from the same seller to save on shipping expenses.
DIY Herb Blends: Create your own herb blends by mixing individual dried herbs, saving money compared to buying pre-made blends. For example, Italian seasonings, which are usually made up of oregano, basil, thyme, marjoram, rosemary, and sage.
Dried Herbs to Fresh Ratio
If a recipe calls for fresh herbs, but you only have dried herbs on hand, don't worry! You can totally go for dried and they'll make your dishes taste just as delicious. Here are the dried herbs to fresh herbs ratio:
Basil: 1 tablespoon dried = 3 tablespoons fresh
Parsley: 1 tablespoon dried = 3 tablespoons fresh
Rosemary: 1 teaspoon dried = 1 tablespoon fresh
Cilantro/Coriander: 1 teaspoon dried = 1 tablespoon fresh
Dill: 1 teaspoon dried = 1 tablespoon fresh
Mint: 1 teaspoon dried = 1 tablespoon fresh
Sage: 1 teaspoon dried = 1 tablespoon fresh
Thyme: 1 teaspoon dried = 1 tablespoon fresh
Oregano: 1 teaspoon dried = 1 tablespoon fresh
Tarragon: 1 teaspoon dried = 1 tablespoon fresh
Keep in mind, if your dried herbs have been sitting around for awhile, they may have lost some of if their flavor. Feel free to add more of the dried herbs, when needed.
Frequently Asked Questions about Dried Herbs in Cooking
How do I use dried herbs in my cooking?
Using dried herbs is super easy! Just sprinkle them directly into your recipes while cooking. Remember that dried herbs are more potent than fresh ones, so start with a small amount and add more if needed.
Do dried herbs lose their flavor over time?
Yes, over time, dried herbs can lose some of their flavor and aroma. It's a good idea to check the expiration date on the packaging and store them in a cool, dry place to help maintain their potency.
Can I substitute dried herbs for fresh herbs in recipes?
In most cases, you can substitute dried herbs for fresh herbs, but remember to adjust the quantities. As a general rule, use about one-third the amount of dried herbs compared to fresh ones.
How do dried herbs enhance the flavor of dishes?
Dried herbs release their flavors as they cook and mix with other ingredients, creating a rich and well-balanced taste profile in your dishes. They add depth, complexity, and that extra oomph that can turn a regular meal into something extraordinary.
What's the best way to store dried herbs?
To keep dried herbs fresh and flavorful, store them in airtight containers away from heat, light, and moisture. This will help prolong their shelf life and maintain their quality. If you're purchasing in bulk and want to organize your dried herbs and keep them fresh for longer, a mason jar is a great way to do it.
Are dried herbs more budget-friendly than fresh ones?
Dried herbs are often more affordable than fresh ones, and since they have a longer shelf life, you can use them in various recipes without worrying about them going bad quickly.
Can I mix different dried herbs together?
Yep! Mixing dried herbs can create unique flavor profiles that suit your taste preferences. Experiment with combinations to find what works best for your dishes. There are no strict rules on which herbs you can mix!
Should you fry dried herbs?
Instead of frying dried herbs over high heat, go for a quick saute over medium heat, instead. "Blooming" dried herbs and spices will help enhance the flavors without burning.