(
This post may have affiliate links. Please see my disclosure.
)
Jump to:
'Tis the season to start loading up your breakfast plates with plant-based, homemade ingredients including a heaping serving of pan-fried tofu sausage crumbles.
Made with tofu, spices, and soy sauce to bring a boost of umami - you won't miss the meat.
This tofu sausage crumble is made pan-fried, which means we're avoiding the scorching-hot oven, a long cook time, and too many steps.
All you need is one pan, a handful of spices, and a block of tofu. That's it. It's a great meatless recipe that can be used in many ways including in lasagna, pizza, and breakfast burritos.
About The Texture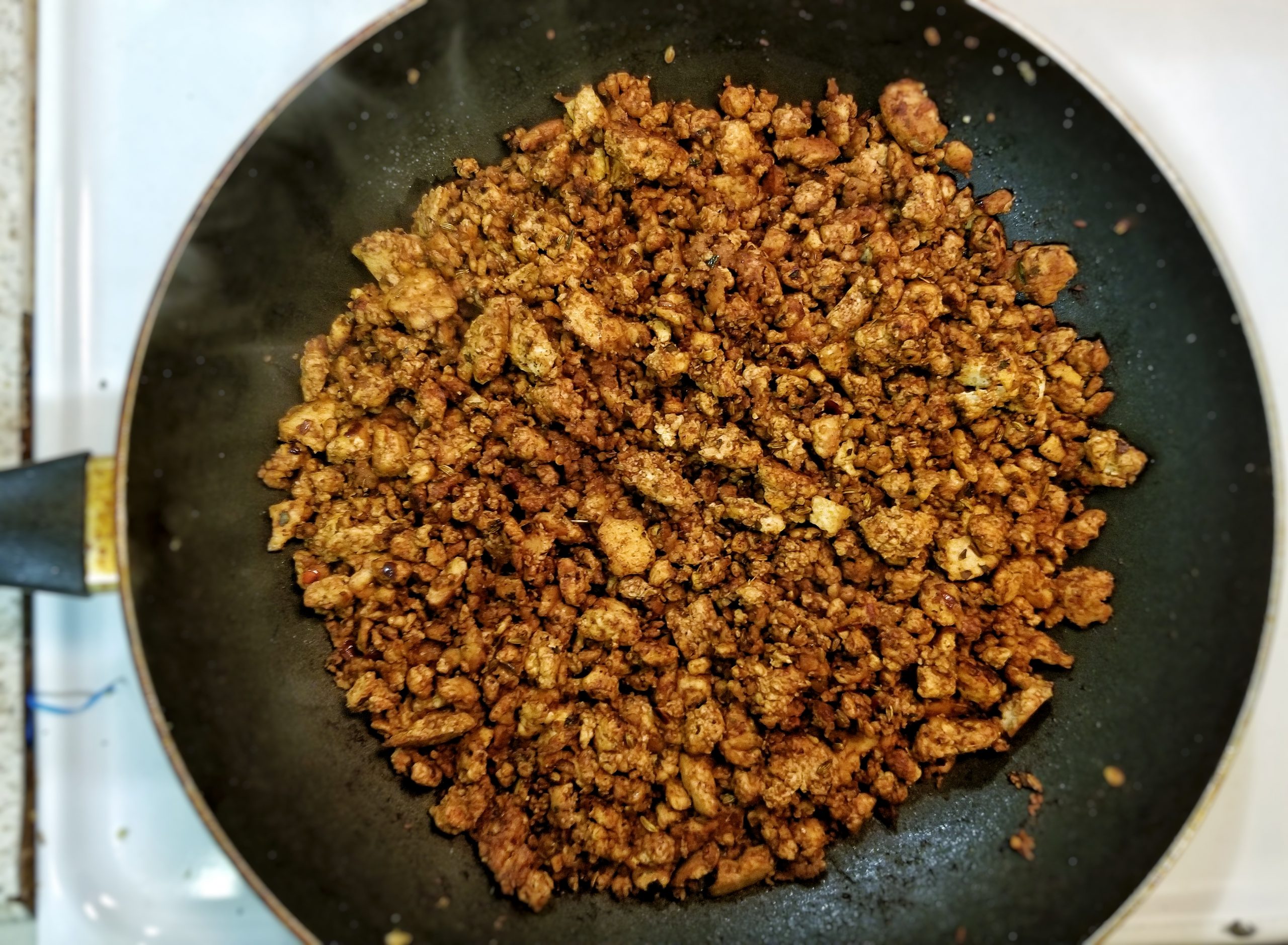 The trick to creating a meaty texture for tofu is cooking it at high heat while removing as much of its water as possible. In this recipe, you'll see we are cooking the tofu over the highest heat setting - this is not a mistake.
The tofu will not burn. The high heat will help the excess water evaporate while adding golden, toasted bits which will help bring in flavor.
More Tofu Breakfast Recipes :
I wanted to make this dish affordable, so I focused on ingredients that can be found in most stores. Because of this, I omitted ingredients like walnuts, textured vegetable protein, and mushrooms.
All of these are great - but they can be pricy when talking in terms of volume.
Recipe Notes
You'll want to use extra-firm or super-firm tofu. I recommend the super firm tofu from Trader Joe's. The texture is chewy, "meaty," and does not need to be pressed. Other blocks of tofu will have varying textures, depending on the quality. If the tofu holds a lot of water, you'll need to drain and press.
Most fennel seeds are already toasted. You'll know the difference from the color. If the fennel seeds are bright green, they are raw. If the seeds are a green-grayish color, it's toasted and ready to be used. To toast raw fennel seeds, you'll just need to cook them in a non-stick pan for a few minutes until the color darkens.
Feel free to be flexible with the spices in this recipe. If you want more garlic powder - go for it. If you don't like red pepper flakes - then skip out. I'd say the spices that bring this tofu sausage crumbles recipe to life are the Italian seasonings, crushed fennel seeds, and soy sauce.
How Do You Crumble Tofu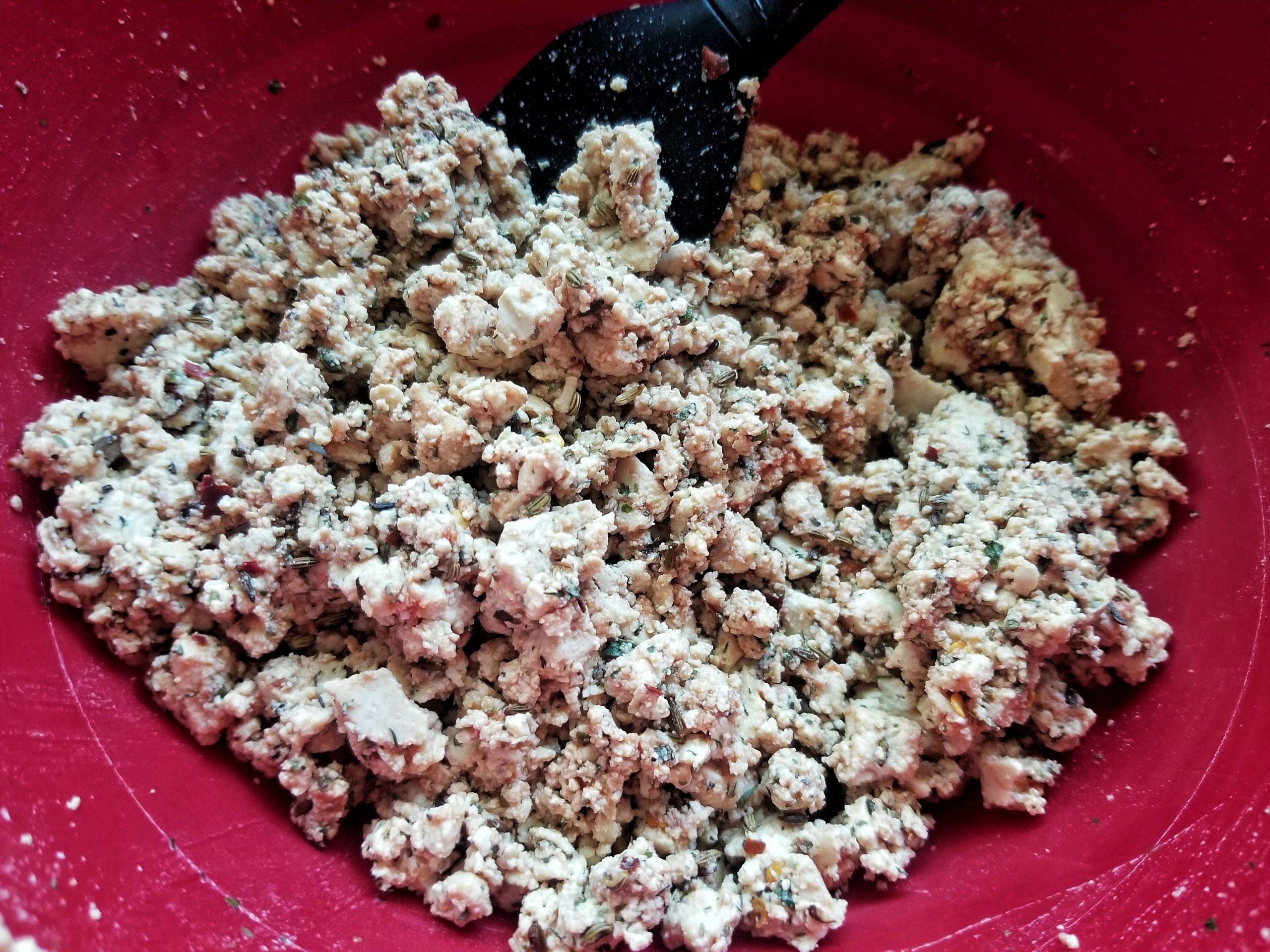 To crumble tofu, simply tear the tofu with your hands. You can also use a fork to break apart the tofu.
How To Use Tofu Sausage Crumbles
Tofu sausage crumbles can be used in many ways, similar to a traditional meat-based sausage crumble.
I highly recommend making a breakfast taco or burrito with the sausage crumble, along with adding a chickpea scramble, beans, ripe avocado chunks, and a plant-based, creamy sauce.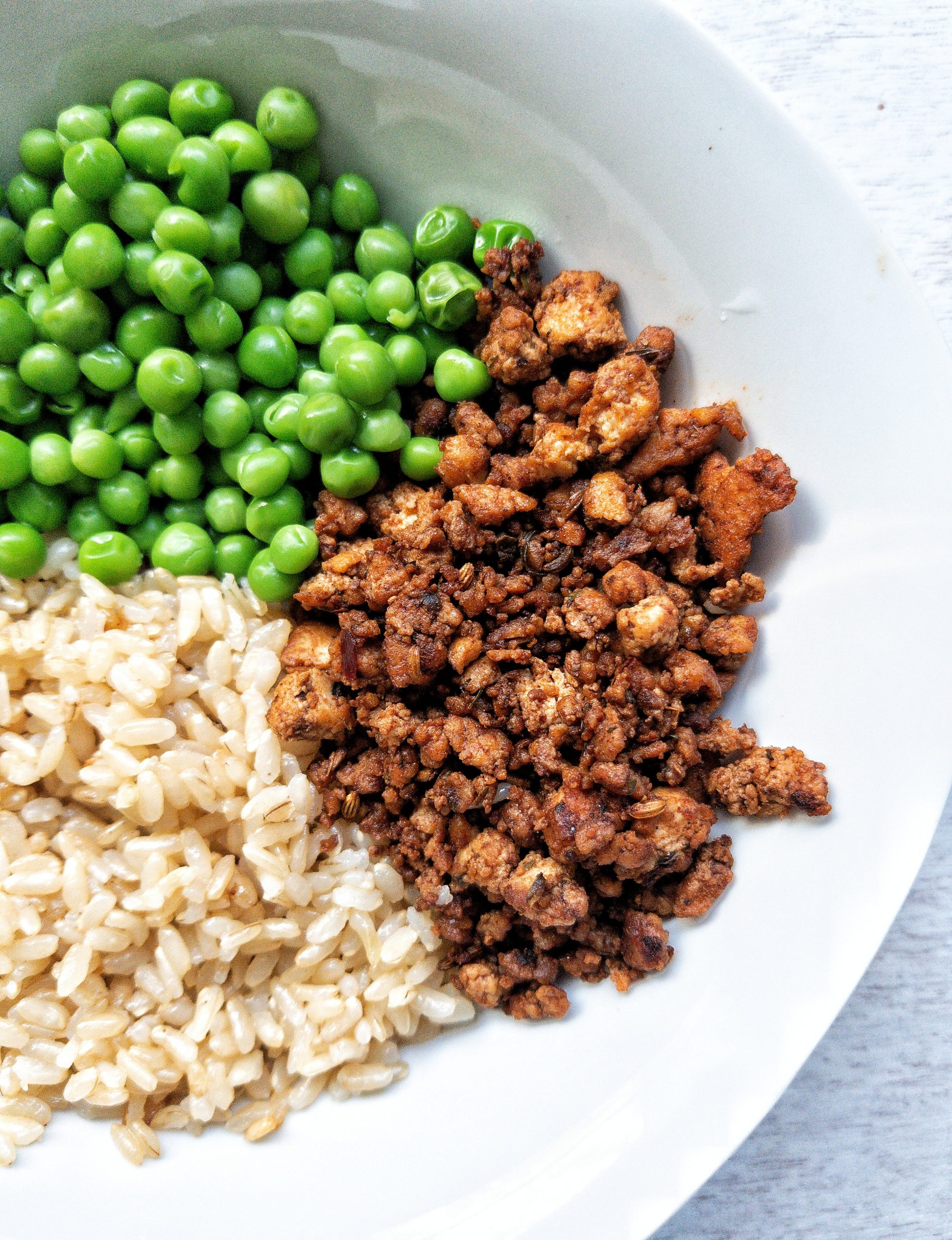 I often like to keep things simple and sometimes I'll just make a side of rice to go with my sausage crumble. Not exactly the traditional pair, but the mix of protein-packed crumbles with a seasoned, side of rice makes a balanced meal.
How To Store
Store the vegan sausage crumbles in an air-tight container or reusable silicone bag in the refrigerator for up to 3-4 days.
The crumbles can be reheated in the microwave for a couple of minutes, or warmed in a pan over a stovetop.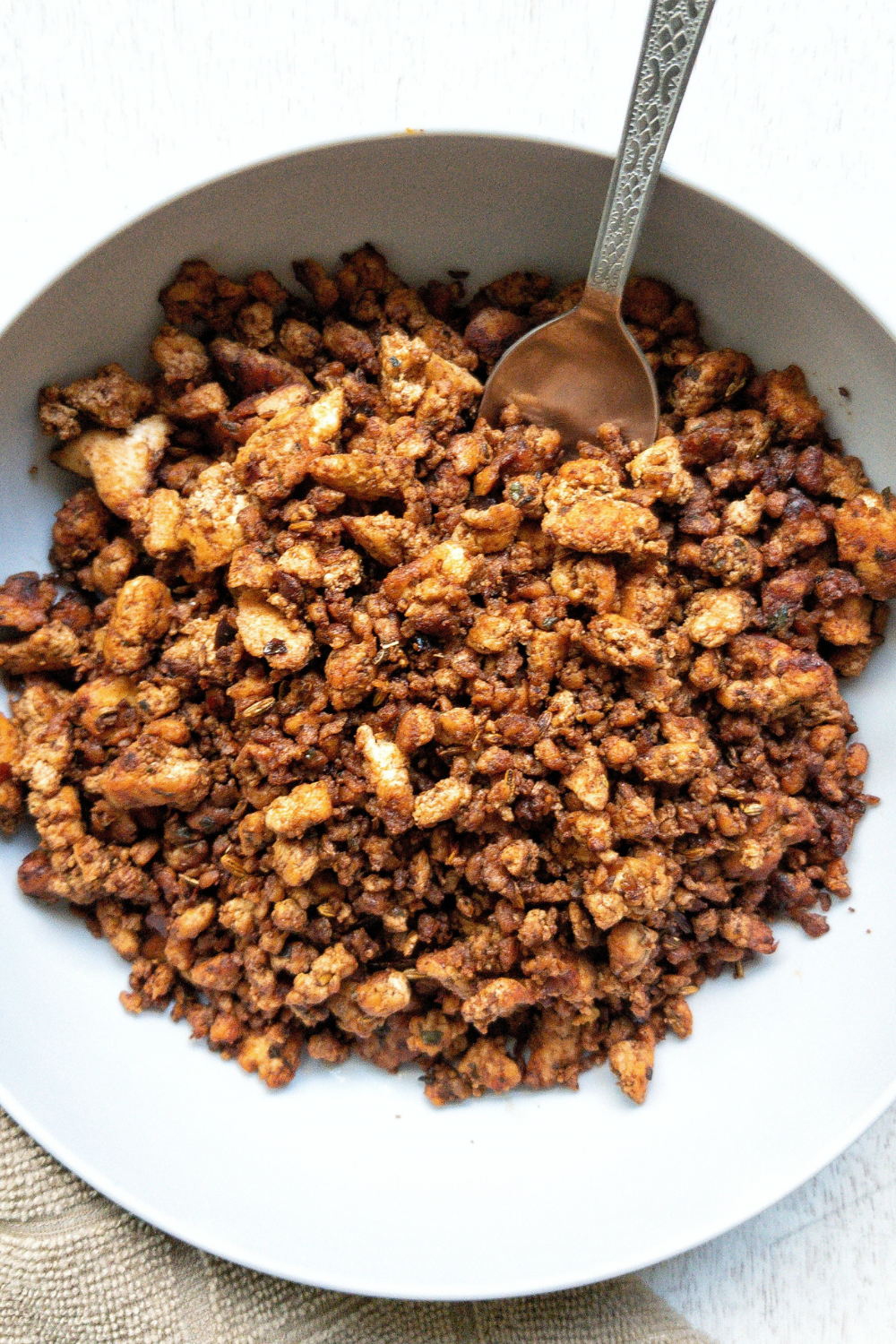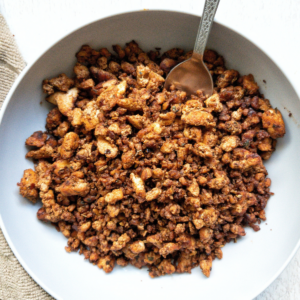 Pan-Fried Tofu Sausage Crumbles
Switch up breakfast with a heaping side of tofu sausage crumbles. Made with a blend of spices, incuding smoked paprika to bring a some traditional flavors to the mix.
Instructions
Drain extra water from the super-firm tofu block and pat-dry with a clean towel or paper towel. If you're using firm tofu instead, press first.

Crumble tofu with your hands to sausage crumble-like pieces. Next, set a skillet or non-stick pan over high heat. 

Add two tablespoons of oil. Once the oil is hot, stir in tofu. Cook tofu and occasionally stir for about 10 minutes, or until there are golden bits. 

While the tofu is cooking grab a mixing bowl and whisk together soy sauce, water, nutritional yeast, smoked paprika, crushed fennel seeds, Italian seasoning, red chili flakes, garlic powder, and chili powder.  

Pour the sauce over the tofu and cook for another five minutes. Turn off heat and serve. 
Notes
To roughly crush fennel seeds, use a food processor or blender.
Nutrition
Serving:
1
-Serving
Calories:
152
kcal
Carbohydrates:
6
g
Protein:
11
g
Fat:
10
g
Saturated Fat:
1
g
Polyunsaturated Fat:
3
g
Monounsaturated Fat:
5
g
Trans Fat:
1
g
Sodium:
860
mg
Potassium:
319
mg
Fiber:
2
g
Sugar:
2
g
Vitamin A:
849
IU
Vitamin C:
1
mg
Calcium:
66
mg
Iron:
3
mg
Did you try out this Pan-Fried Tofu Sausage Crumbles recipe?
Please leave a comment below, share it, rate it, or tag a picture @plantbasedandbroke on Instagram and hashtag it #plantbasedandbroke. Show off that creation with us.