(
This post may have affiliate links. Please see my disclosure.
)
Jump to:
I am back and throwing butter into a pan to fry up plant-based breakfast sausage.
If you're wondering where I have been - I had decided to take some time off to focus on what was and still is taking place in our country. It was also necessary for me to somehow reset since I had neglected to sleep, eat, or take care of my health.
Cheers to being an empath - you probably went through something similar.
I had been overwhelmed with George Floyd's death and the chaos on social media, that it was challenging for me to direct any energy to make decent plant-based meals. No regrets on eating bagels every day, though.
Additionally, I was doing as much as I could to support my Black community, yet, quickly realized that all of this is a marathon, not a sprint.
As I slowly crawl back to a sense of normalcy, I am also starting to invest some time into Plant Based And Broke. So, here I am.
On a positive note, I am feeling optimistic and relieved that the general public is starting to understand systemic racism, hidden human rights violations, and beginning to humanize Black people. Although all the country's problems will not be solved within a snap, real change is rolling out.
To my supporters, followers, and readers: thank you for being here. I appreciate your patience, your words, and your existence.
Now, I think we're all ready for a balanced, plant-based breakfast packed with protein, fiber, and flavor. Get your forks ready!
Making Plant-Based Breakfast Sausage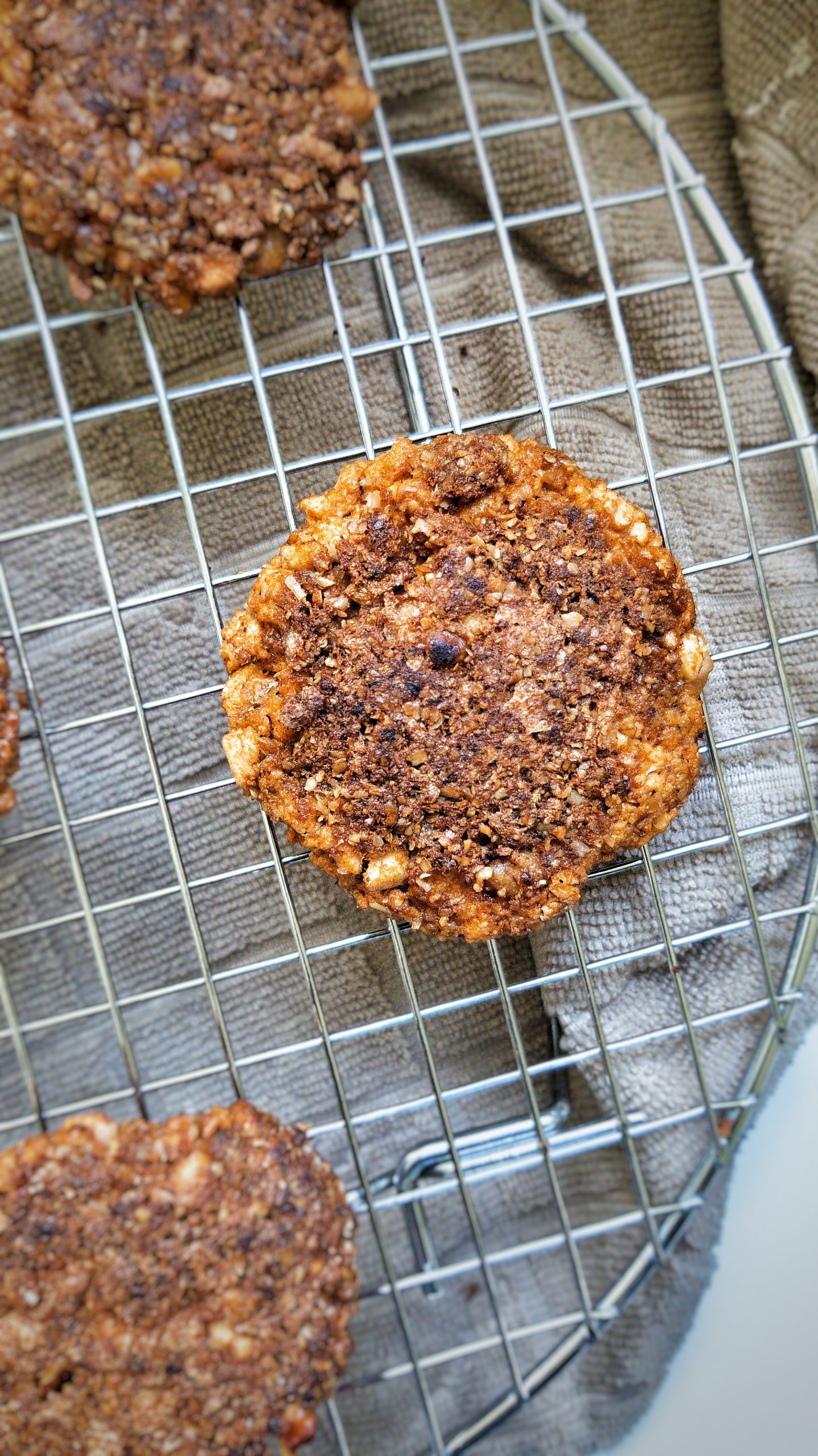 I knew exactly what I wanted this morning: savory and sweet breakfast sausage patties made with all of my favorite spices. Sometimes, I just want an all-American breakfast, and that'll include tofu scramble, biscuits, and sausages.
This recipe is gluten-free, vegan, meat-free, savory, and uses affordable ingredients.
Before we dive into this recipe, there are two things we need to prepare first: chia "egg" and oat flour.
If you're going for something a little different, try out our tofu sausage crumble recipe.
How To Make A Chia Egg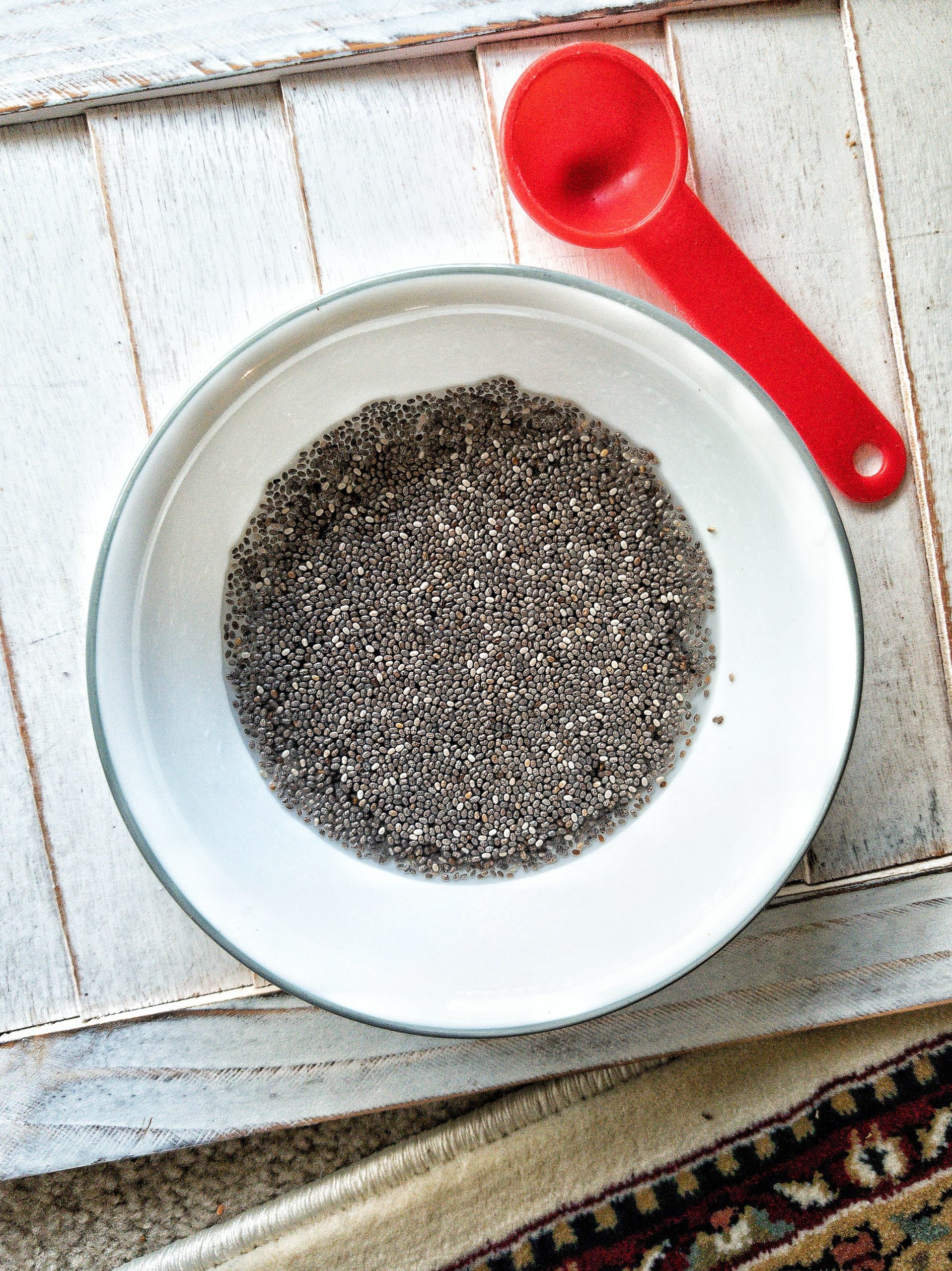 1 tablespoon of chia seeds
3 tablespoons of water
Mix the two and allow the mixture to sit for 5 minutes, until egg/gel-like. You'll yield an egg-like texture, but without the eggs!
1 tablespoon of chia seeds yields an equivalent of one egg.
How To Make Oat Flour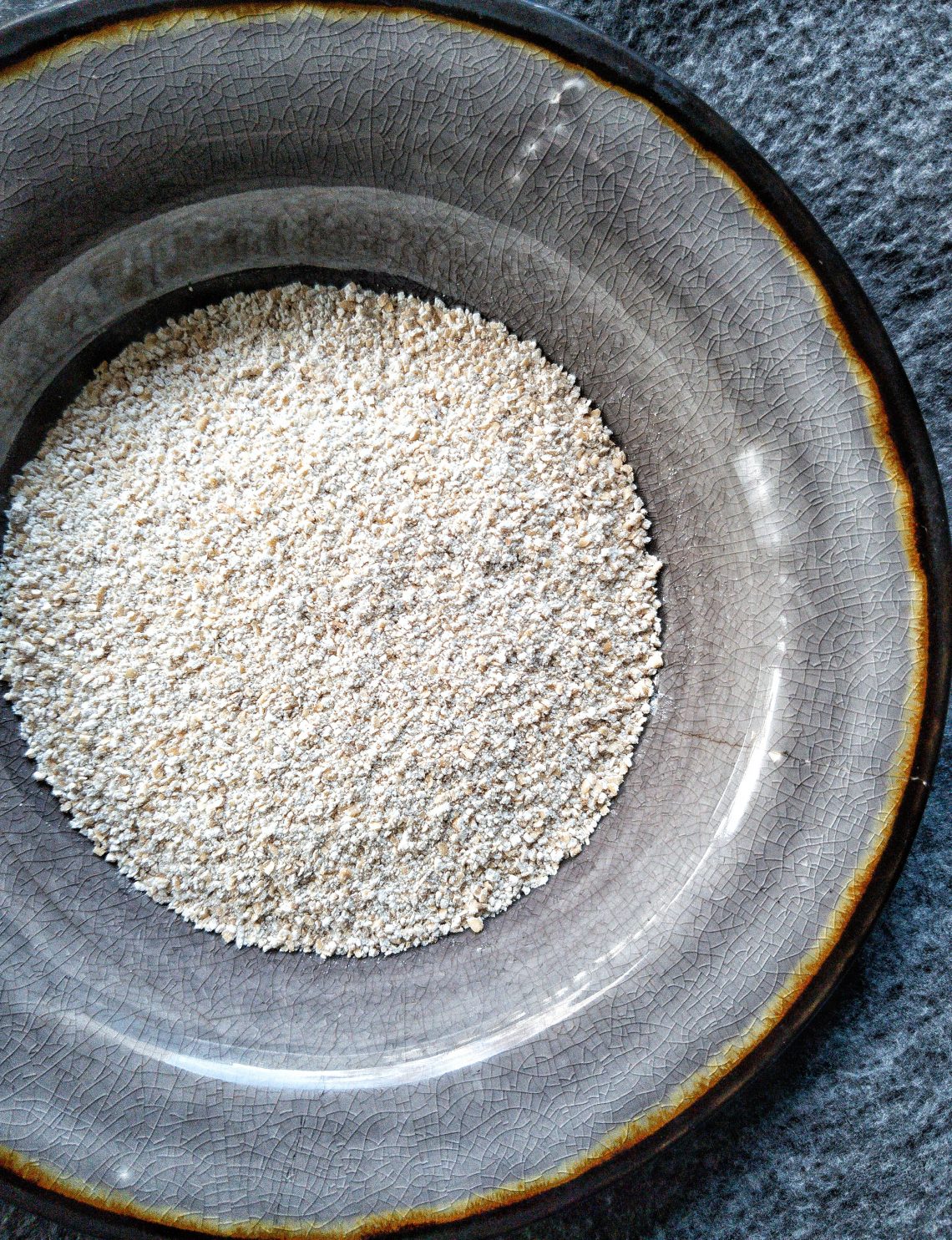 Oat flour is straightforward to make and it only requires one ingredient: oats. You can use old-fashioned oats or oat bran. For this recipe, I opted for oat bran.
Pour the oat bran into a high-powered blender and blend until flour-like.
For recipe notes, check out how to make oat flour.
What To Serve With Plant-Based Breakfast Sausages
Breakfast is my most cherished meal of the day. Mostly because it's with some of my all-time favorite plant-based dishes that take very little time to make.
From savory to sweet and everything in-between, breakfast will always be a real winner.
How To Press Tofu
Pressing tofu will remove excess water, which will allow the flavor to come in. Additionally, it will help with yielding a firm and stable tofu block. The more water that remains in a tofu blog, the more likely it may crumble and fall apart.
If you have a tofu press, that's great. If you don't, you can easily press tofu with two plates and something heavy - like a book. You'll want to press the tofu for about 30-45 minutes.
What You Need:
A firm block of tofu
Two dinner plates
Heavy books
Directions To Press Tofu:
Remove the block of tofu from its packaging and pour out any excess water.
Lay down a plate, then place the tofu at the center.
Next, add the second plate on top, with its back facing down.
Add a heavy object, like a book, on top of the plate.
Press for at least 1 hour.
For more breakfast recipes, check out 18 Frugal Plant-Based Breakfast Recipes. We have sweet, savory, and everything in between!
---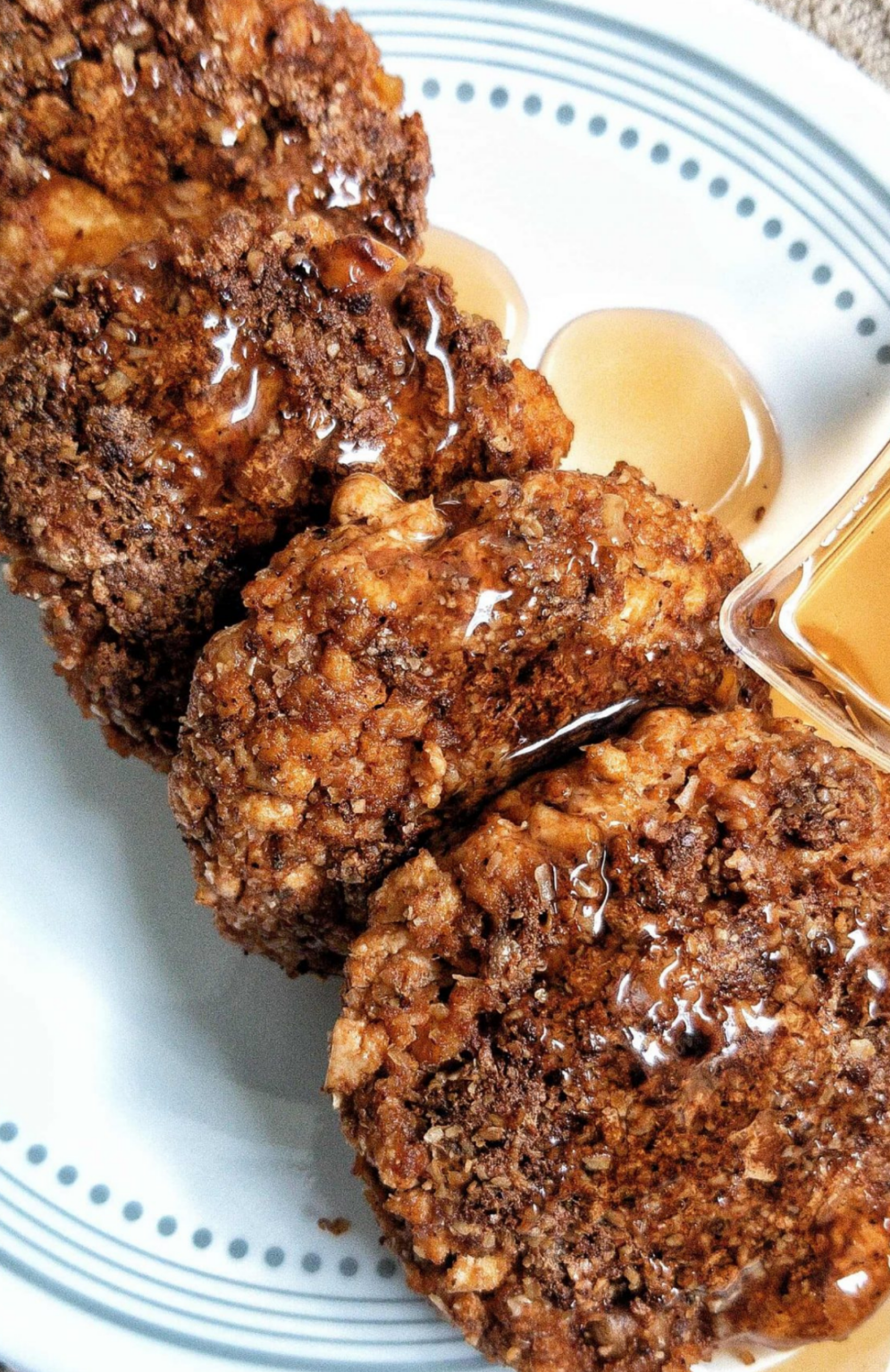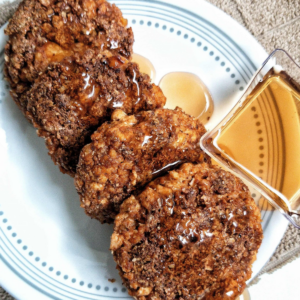 Plant-Based Breakfast Sausage
Plant-based breakfast sausage using easy-to-find, affordable ingredients. Complete your plate of plant-based breakfast sausage with a side of tofu scramble, biscuits, and mushroom bacon.
Instructions
Combine chia seeds with water to create a chia "egg." Allow to five minutes to gel up. Stir again. Set Aside.

Drain and press tofu. In a large bowl, tear apart tofu with hands or a fork and form small crumbles.

Add and combine smoked paprika, salt, chili powder, brown sugar, pancake syrup, soy sauce, oat flour, crushed walnuts, and chia egg to the bowl. Add more oat flour if mixture is too wet.

Take the mixture and form small balls and flatten them out into sausage patties.

Add butter to a non-stick pan over medium-high heat. Pan-fry vegan sausage patties for 4-5 minutes on each side, until golden.

To air-fry instead, cook at 400 degrees F for 12-14 minutes. No need to add oil. To add oil, brush a bit on each side.

Optional: pour additional maple/pancake syrup on top of the plant-based sausage patties.
Notes
If the vegan sausage mixture is too wet, feel free to add more oat flour. 

Shape into relatively small patties, for a tighter hold. 

Taste the tofu mixture prior to cooking to see if it meets your preference and tastebuds.

To make oat flour, simply take the amount of oat flour you need and blend. Blend until flour-like. 
Nutrition
Serving:
1
serving
Calories:
97
kcal
Carbohydrates:
10
g
Protein:
5
g
Fat:
5
g
Saturated Fat:
1
g
Polyunsaturated Fat:
3
g
Monounsaturated Fat:
1
g
Trans Fat:
0.002
g
Cholesterol:
0.2
mg
Sodium:
214
mg
Potassium:
123
mg
Fiber:
1
g
Sugar:
1
g
Vitamin A:
341
IU
Vitamin C:
0.1
mg
Calcium:
28
mg
Iron:
1
mg
Did you try out this Plant-Based Breakfast Sausage Recipe?
Please leave a comment below, share it, rate it, or tag a picture @plantbasedandbroke on Instagram and hashtag it #plantbasedandbroke. Show off that creation with us!