If there's ever a time to hop on the frugal food train, it's now. Especially the plant-based breakfast frugal train.
Although we are a certified frugal household, we are honoring the plant-based and broke movement even more. With uncertainty looming in the air and anxieties running high, it makes sense for us to hold back and make things stretch.
Cooking recently has been mundane – not for lack of creativity or food, but because, personally, my mind has been fluttering around thinking about our current pandemic.
What Is A Plant-Based Diet?
A plant-based diet is one that focuses on food primarily from plants. These plants include fruits, vegetables, nut, seeds, grains, and legumes.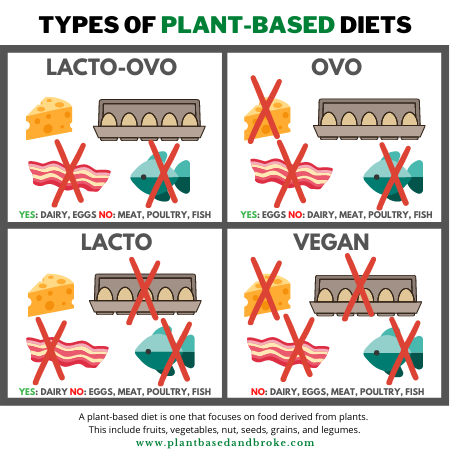 There is no one size fits all approach to a plant-based diet, as it is flexible and forgiving. Although plant-based food is the focus, the inclusion of processed (sugar, oil, mock meats) and animal-based food products (butter, milk, meat) is either reduced or avoided.
Can you eat eggs on a plant-based diet?
Eggs should either be limited or avoided on a plant-based diet. However, some may allow for it occasionally. The goal is to emphasize plant-based food. So, rather than stacking a plate with scrambled eggs, maybe opt for steamed vegetables, a side of roasted mushrooms, and a smaller portion of eggs.
Or, you can even switch out the eggs for a tofu scramble.
Can oats be a part of a plant-based diet?
Yep! Oats are a cereal grain that is absolutely appropriate and encouraged to include on a plant-based diet. Not only do oats provide a considerable amount of protein, fiber, and can improve blood sugar control – oats are one of the best frugal plant-based breakfast foods.
5 Tips To A Frugal, Plant-Based Breakfast
1. Get Familiar With Prices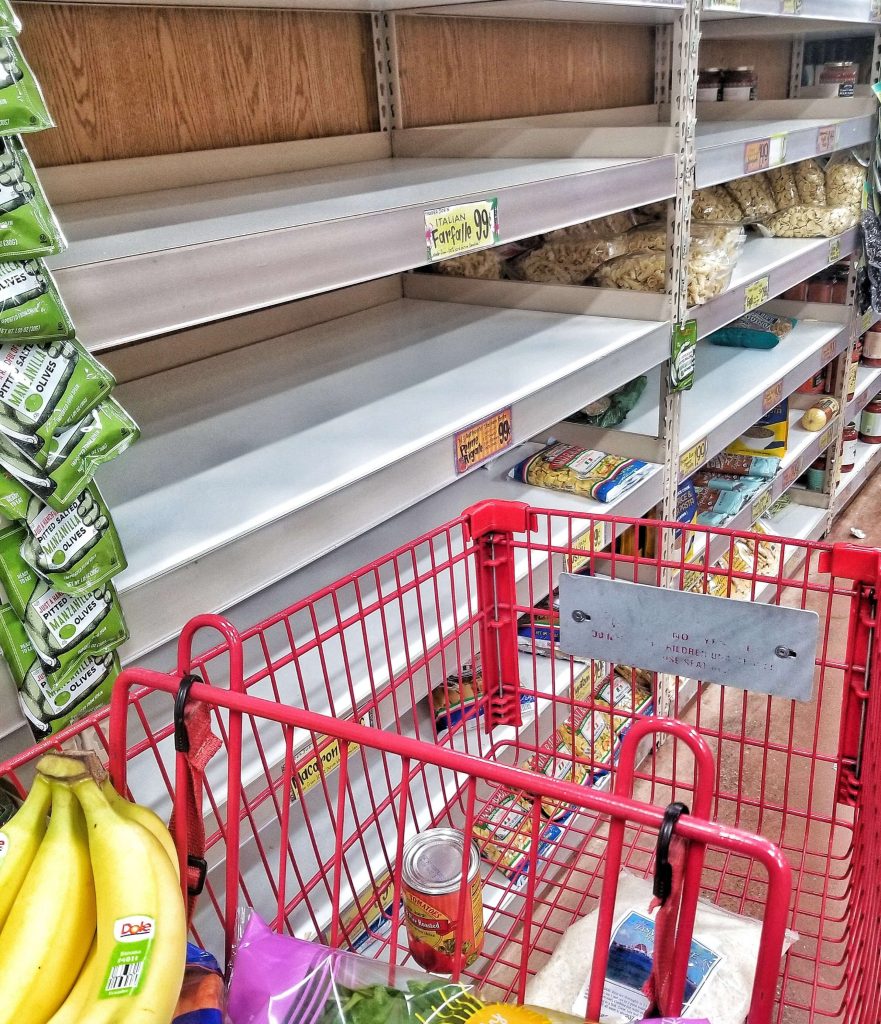 Understand what you're buying and at what cost.
There are a handful of grocery stores that I visit and because I buy similar food products for every grocery trip, I have become very familiar with prices. For example, if I see that the usual brand of oatmeal went up by 50%, I might look for another brand that has a better deal.
Keep in mind, no-brand or store-brand items might have a better deal for the same thing. Although it can be a little bit uncomfortable to step away from brand loyalty, it can save you money.
It doesn't necessarily mean brands are always more expensive, but it's always financially responsible to compare prices, ingredients, and deals across brands for the same product (i.e. old-fashioned oats).
Write prices down, or if your memory serves you well, take a mental note.
2. Use Every Day, Affordable Ingredients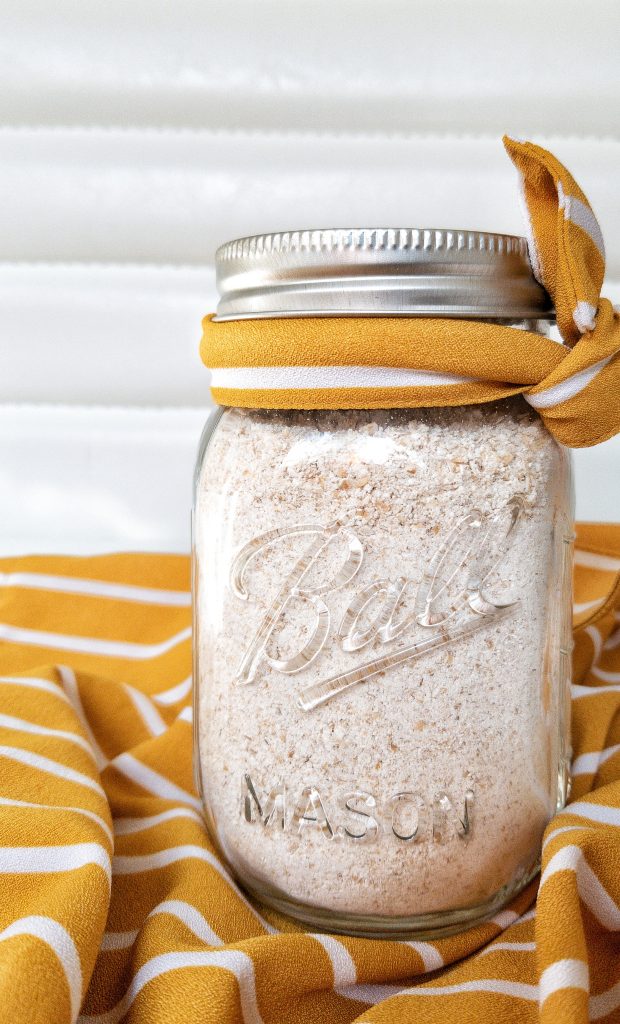 As much as I would relish having avocado toast every day, it doesn't align with my food budget.
I could technically make a semi-affordable avocado toast for about $1.50, but I can make a bowl of oat bran for cents on the dollar. These are the things I think about when it comes to choosing affordable breakfast ingredients.
For more affordable plant-based fats, I choose ingredients like peanut butter, sunflower seeds, and chia seeds. For plant-based protein, I opt for beans, lentils, tofu, and edamame.
Breakfast can be satisfying and delicious when we take advantage of the affordable plant-based ingredients we have at our fingertips – and there are plenty.
3. Plan Ahead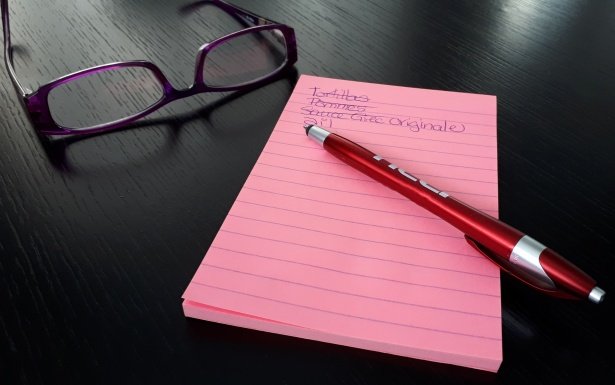 Plan, or stick with similar breakfast items on a day-to-day basis.
For example, I buy oat bran in bulk. I have oat bran nearly every day with variety. Some days, it's a sweet oat bran bowl topped with berries and nut butter. Others, it's a savory oat bran bowl with tofu, soy sauce, and greens.
Create a food calendar if need be, or just keep in mind what you have and what you'll be using for the next few days. When I make a grocery store trip, I keep in mind what I would like to have breakfast for that week.
If it's a tofu scramble, that is what I load my cart with. If it's oat bran, I grab a bag. If it's a little bit of both, I grab both – while sticking to a plan to reduce or avoid food waste.
4. Pack A Pantry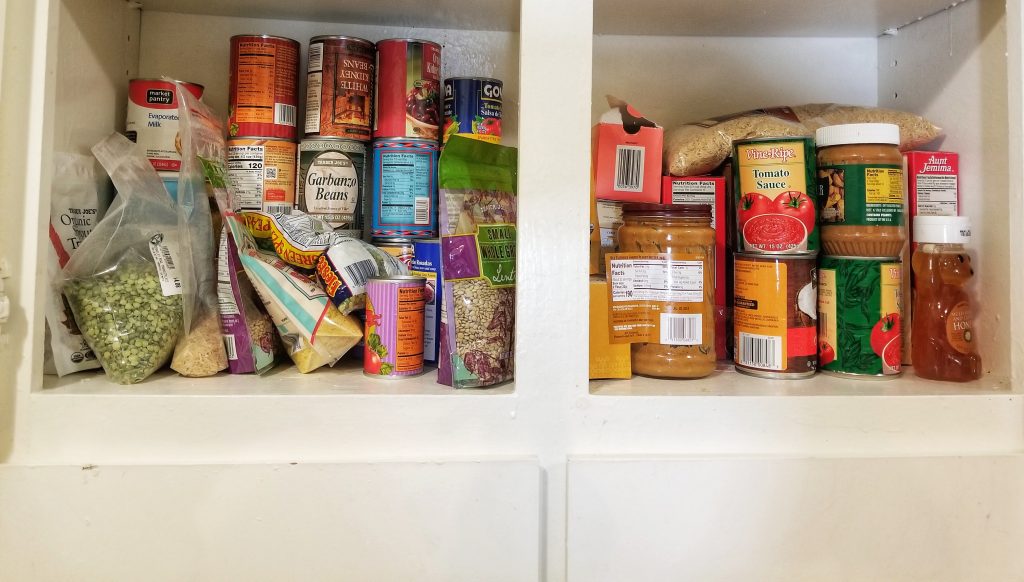 Pantry items are relatively affordable, have a long shelf-life, and can be used in a plethora of different recipes.
Breakfast plant-based meals can be made from mostly pantry ingredients including savory oats, pancakes with chocolate syrup, and home fries.
Breakfast-Friendly, Affordable Pantry Items
Peanut Butter
Granola
Canned Fruit
Bread
Potatoes
Check out 75 Things In My Pantry for more pantry food ideas.
5. Make Coffee At Home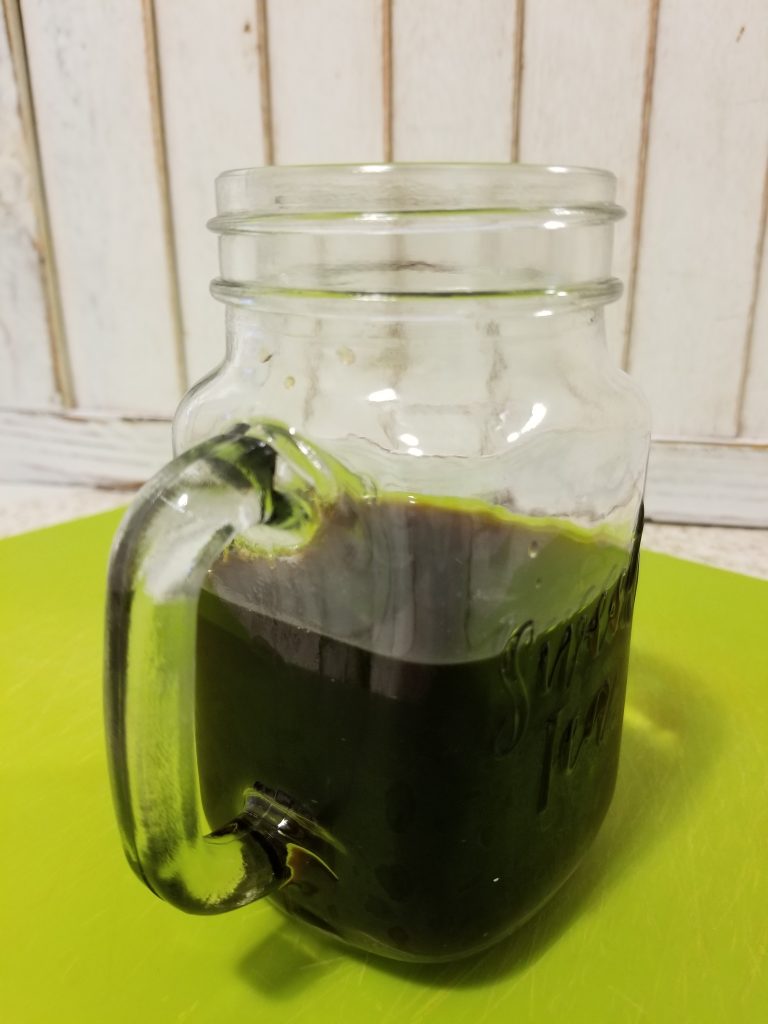 Yes, you can still have your Starbucks coffee if that's what you love. What we do is buy coffee beans and make out coffee at home. So technically, we still have Starbucks coffee, but while we're still rockin' out the robe.
One thing I appreciate about having coffee at home is the consistency. When I purchase already-made coffee from outside, I find it's a coin toss. The coffee is either cold, sour, or tastes flat-our different.
Who knows what's happening behind that coffee counter, but I know the coffee outcome is not consistent.
If you're looking for more breakfast recipes, check out the breakfast category from the blog.
1 – Protein Chocolate Peanut Butter Smoothie
Let's start our Frugal Plant-Based Breakfast Recipes list with a chocolate smoothie that'll satisfy every sweet-tooth out there.
There's just something about chocolate and peanut butter that works perfectly together. This tastes like a sugar-loaded dessert, but really, it's nutritionally dense and delicious.
2 – Coffee Banana Smoothie Bowl
A classic mug of hot coffee for breakfast is a must-have tradition for a lot of folks, including me. But sometimes, it's nice to make a meal out of coffee. And that's where this coffee banana smoothie bowl loaded with chocolate, seeds, and honey comes in. Perfectly delicious and refreshing for summer.
3 – Chocolate Oat Bran Muffins
Chocolate and oats can go together and they should. Crank up the oven, we're having a plant-based dessert for breakfast! Your kids and family will thank you for these muffins.
4 – Grilled Cinnamon Raisin PB&J
Just like your regular PB&J…but better. Loaded with ground cinnamon and grilled on each side to bring you something warm and delicious. Use any kind of bread you prefer or have on hand. Great for lunch, snack, and yes…breakfast too.
5 – Gluten-Free Chocolate Banana Bread
Can't have gluten? No problem – just use oats. Up your morning banana bread game by adding chocolate and sliced almonds. With a spread of soft vegan butter, you'll be on cloud nine at sunrise.
If you're not much of a banana eater and they go bad quickly, just freeze them. You can defrost them later when it's time to use them for this recipe.
6 – Tempeh Bacon
Who said you can't have bacon? Sure, a little bit of creativity is necessary, but it's worth it.
Made with tempeh and flavors you know and love from a traditional slab of morning-time bacon. Tempeh can typically be found near other vegan foods like tofu.
7 – Gluten-Free Oat Pancakes With Chocolate
If you're all for a sweet breakfast, this is going to be your jam, or should we say sauce? Topped with a homemade chocolate sauce using natural cocoa powder.
Oats are very cheap and can last a very long time, making them the perfect ingredient for many recipes.
8 – Breakfast Home Fries
Potatoes have to be one of those perfect foods: filling, versatile, and delicious. They are also super cheap and can last a long time in a cool, dark place (hint: pantry).
Just chop 'em up and have crispy roasted potatoes for breakfast with a side of scrambled tofu.
9 – Loaded Tofu Scramble
Load up your breakfast plates with a loaded tofu scramble with kale, beans, greens, and FLAVOR! Top it with some nutritional yeast you have a protein-packed, delicious meal to get you through the morning.
10 – Mushroom Bacon
Whaaat? Another mushroom bacon recipe? I am so into this. Made with mushroom, this plant-based recipe is affordable, delicious, and has a kick of umami.
Along with that loaded tofu scramble, have a side of mushroom bacon for the perfect breakfast dish.
11 – Veggie Breakfast Burrito
There are no rules with breakfast burritos. Loaded 'em up with what you have. And that's exactly what I did in this recipe. I used affordable ingredients with what I had around including beans, tofu, veggies, and soyrizo.
12 – Pan-Fried Tofu Sausage Crumbles
IF you're looking for more ways to use that protein-packed block of tofu, make sausage crumbles to add to your breakfast burritos, tacos, or sandwich.
13 – Chocolate Chia Seed Pudding
Chia seeds can keep in a pantry for a very long time. So, throw them in a homemade breakfast pudding and make something that's plant-based, affordable, and healthy.
Usually, I purchase chia seeds in bulk and they can last for months and create a more fulfilling dish for cheap.
14 – Classic Vegan Banana Bread
Let's make good use of our spotted, ripe bananas and make a loaf of a classic, breakfast banana bread. Perfectly sweet and made with affordable, pantry ingredients.
15 – Breakfast Sausage Patties
Sweet and savory breakfast sausage made with firm tofu to give it that "meaty" texture. It's a great breakfast side dish that can be paired with toast, tofu scramble, and a hot cup of coffee.
16 – Buttery, Creamy Oat Bran
All you need: oat bran, vegan butter, and salt. That's it. Incredibly hearty and reminds me of grits or milled wheat. If you have other seasonings in your pantry, play around. Sometimes I add cracked black pepper and garlic powder.
17 – Chocolate Peanut Butter Smoothie Bowl
Let's make our morning meal fun with a creamy, thick, sweet, and fun with a chocolate peanut butter smoothie bowl topped off with all your crunchy favorites.
18 – Baked Aloo Tikki
Have baked aloo tikki with a side of rice, as a sandwich, or serve it for breakfast with scrambled tofu. It's an easy recipe using affordable, shelf-stable ingredients including North Indian spices and seasonings.
---
Tried a dish from this 18 Frugal Plant-Based Breakfast Recipes?
Please leave a comment below, share it, rate it or tag a picture @plantbasedandbroke on Instagram and hashtag it #plantbasedandbroke. Show off that creation with us.