Jump to:
If there's ever a time to hop on the frugal food train, it's now. Especially the frugal plant-based breakfast train.
If you're new to a plant-based diet, not sure if you're going to stick to one, or you just want to add a little more green to your diet, breakfast is an easy way to start.
Plant-based recipes can be quick, affordable, and easy. This is especially true for breakfast.
Benefits of a Plant-Based Diet:
Packed with plant-based fiber to keep your gut healthy.
Lots of micronutrients to make your day a little bit healthier.
Our plant-based breakfast recipes are made with easy-to-find, affordable ingredients.
What Can You Eat For A Plant-Based Breakfast?
There are plenty of options for a healthy, delicious, plant-based breakfast. You can go savory, sweet, or something in-between. Some of those options include:
Pancakes
Savory Loaded Toast
Veggie Bacon
Eggless Scramble
Smoothies
Oats
Muffins
Sweet Bread
Breakfast Potatoes
...And there's plenty more.
If you're into a breakfast plate stacked with bacon, eggs, and pancakes, there's a way to make that plant-based, too.
It takes just a bit of thinking outside of the box. But, it's an approachable box. We don't need a long list of ingredients and instructions to serve a delicious, nutritious plant-based breakfast.
---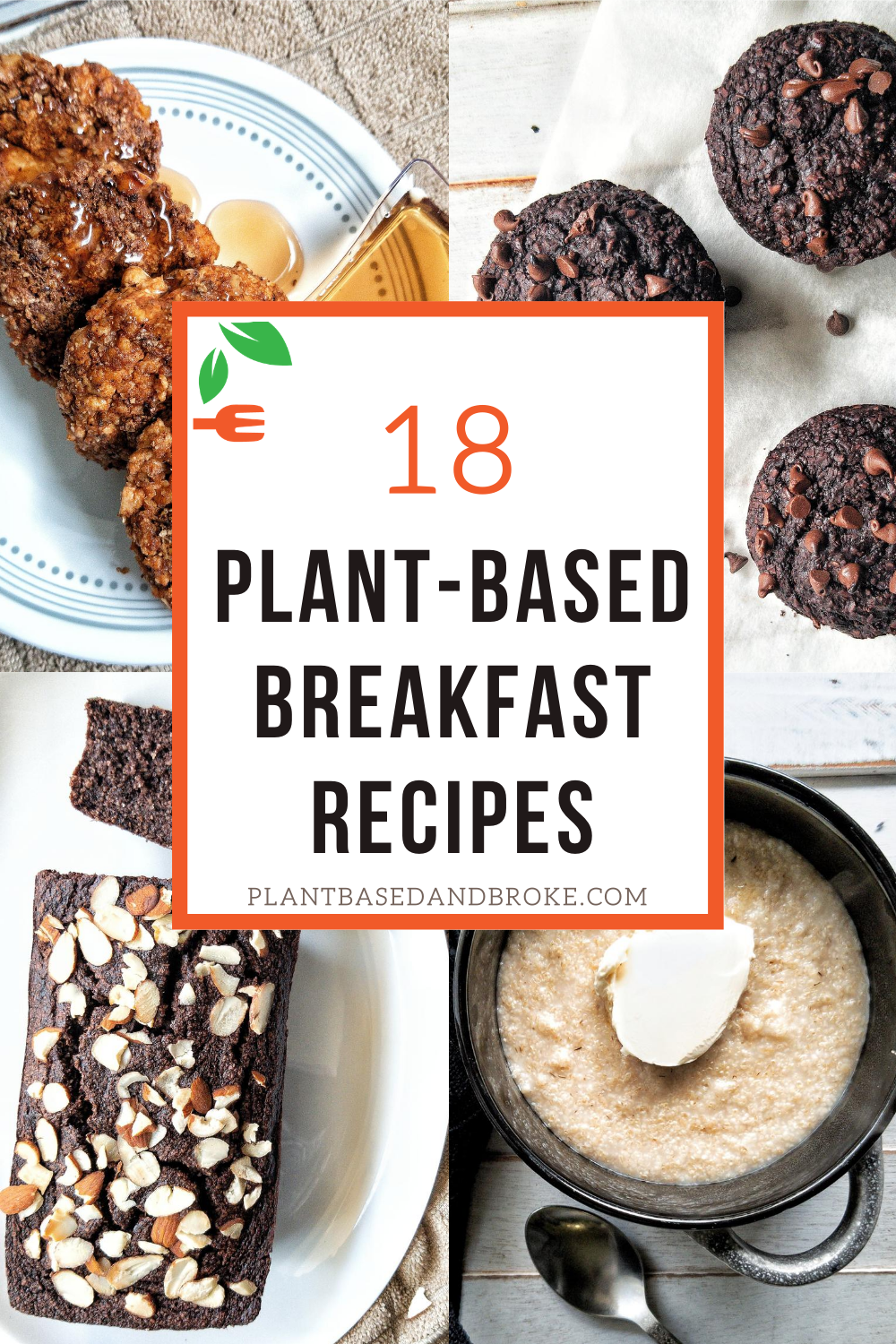 Tried a dish from these 18 Frugal Plant-Based Breakfast Recipes?
Please leave a comment below, share it, rate it or tag a picture @plantbasedandbroke on Instagram and hashtag it #plantbasedandbroke. Show off that creation with us.