(
This post may have affiliate links. Please see my disclosure.
)
Jump to:
Oat flour is one of my most-used ingredients! It's my secret to plenty of my gluten-free goods.
There's no chopping, cooking, or preparation involved. All you're doing is breaking it down in a blender.
Oat flour is mild and will give a dense texture in baked goods - making it easy to stop at one muffin, instead of 6. Oat flour can be found at some stores, or online, but because I always carry oats in my pantry, it's easier for me to make it fresh when I need it.
What Is Oat Flour?
It is simply oats that have been broken down and processed with a blender. This can be prepared right at home, with just one ingredient. Unlike all-purpose flour, this one packs fiber, protein, and various nutrients.
For example, 100g of whole grain rolled oats, has 12.5 grams of protein, 10 grams of fiber, and it's a great source of calcium, iron, and potassium.
What Can I Use It For?
They are great for baked goods. Additionally, it can be used in pancakes, bread, muffins, and waffles.
Recipes Using Oat Bran Flour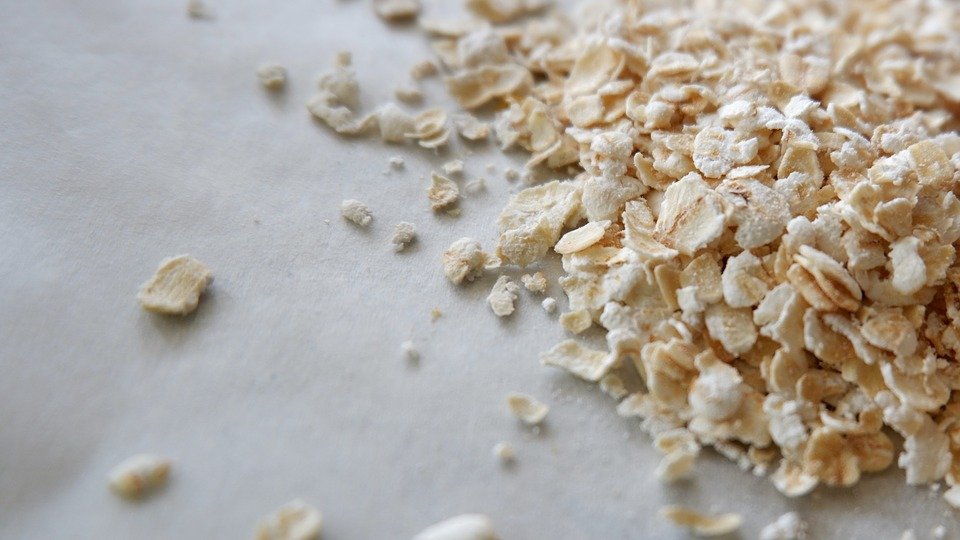 Do I Need A Food Processor To Make Oat Flour?
Both a food processor and a high-speed blender work great for making a homemade batch of oat flour.
The goal is to turn those whole oats into a fine powdery consistency, similar to all-purpose flour. It's as easy as pouring oats into a blender and blending until flour-like.
Is Oat Flour Gluten-Free?
Uncontaminated and certified gluten-free oats are naturally gluten-free.
However, if you're sensitive to gluten, it's best to check if your oats have been processed in a facility that also processes gluten products.
This disclaimer can typically be found at the back of the product, beneath the nutritional information.
What Kind Of Oats Do I Use?
Both rolled oats and oat bran work well for oat flour. You may also use steel-cut oats - they'll just need to be blended for much longer, as their texture is dense and tougher.
Keep in mind, this flour alternative will be heavier and heartier than all-purpose flour. So your baking or cooking results may have a different outcome than you otherwise may be used to.
I suggest experimenting and discovering what ingredients you prefer to use in your cooking.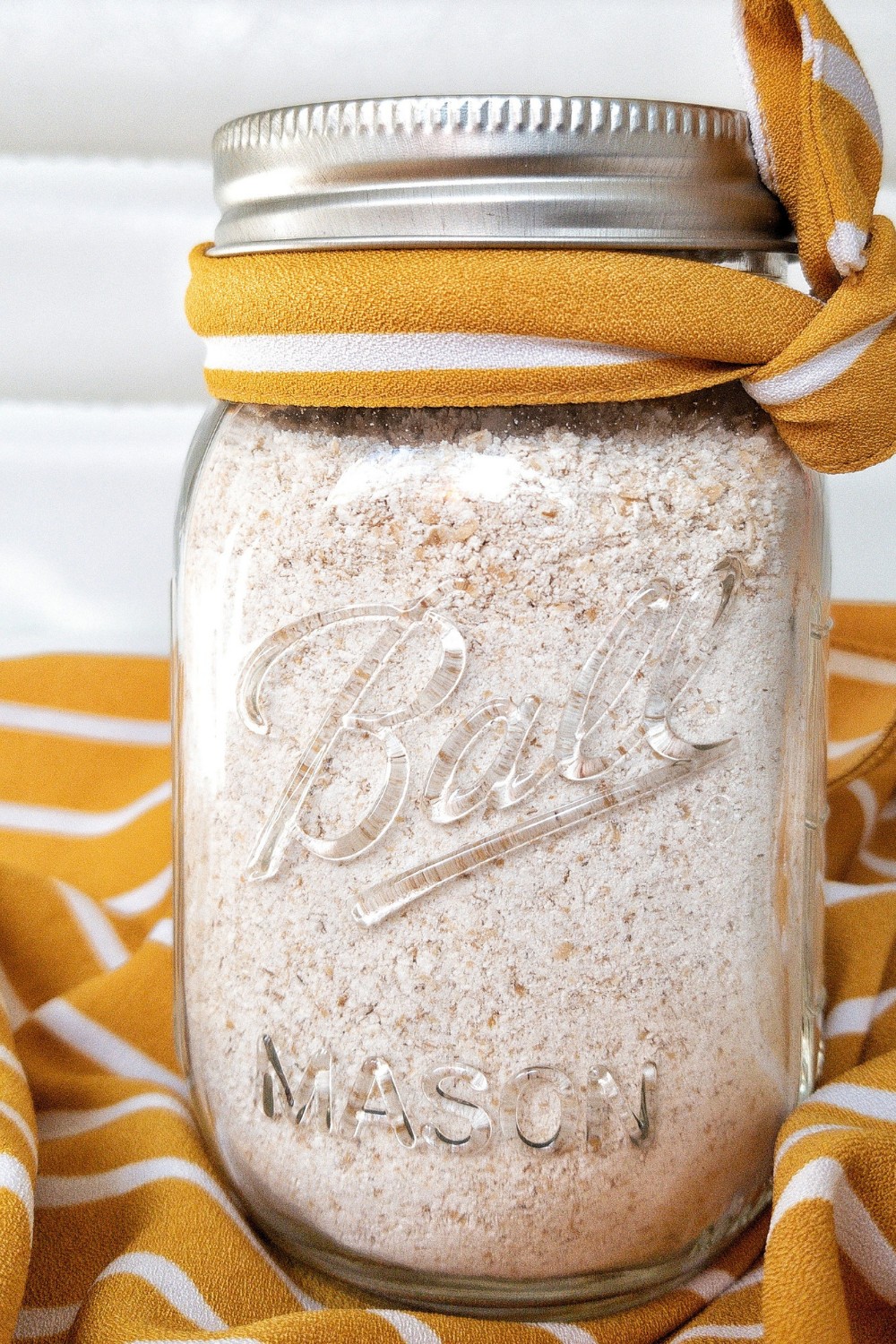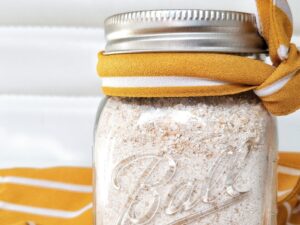 How To Make Oat Flour
Quick and easy gluten-free recipe for oat flour. This recipe can also be used with old-fashioned oats, oat bran, or steel-cut oats. To store, pour them into a canning jar and place in the pantry.
Ingredients
2

cups

old-fashioned oats
Instructions
Pour oats into a high-speed blender. Blend until into a soft flour. To ensure the flour is clump-free, use a sifter. 

Store in an air-tight container or canning jar. Can be stored fresh for up to 3 months in a pantry.
Notes
You can use either oat bran or rolled oats for this recipe. 
I prefer to use oat bran due to its nutritional value, but it's up to you on what you like to use. 
Nutrition
Serving:
1
jar
Calories:
614
kcal
Carbohydrates:
110
g
Protein:
21
g
Fat:
11
g
Saturated Fat:
2
g
Polyunsaturated Fat:
4
g
Monounsaturated Fat:
3
g
Sodium:
10
mg
Potassium:
586
mg
Fiber:
16
g
Sugar:
2
g
Calcium:
84
mg
Iron:
7
mg
Did you try out this Oat Flour recipe?
Please leave a comment below, share it, rate it, or tag a picture @plantbasedandbroke on Instagram and hashtag it #plantbasedandbroke. Show off that creation with us.