(
This post may have affiliate links. Please see my disclosure.
)
Jump to:
High-calorie plant-based food does exist - and it goes beyond oil, sugar, and avocados.
It is possible to include an adequate amount of calories on a vegan, vegetarian, or plant-based diet.
The trick is finding foods that are calorie-dense and have them as a part of your regular diet. It's even easier if you're including a wide variety of foods (seeds, nuts, fats, nut butter, etc.)
Sure, spinach, broccoli, and kale are all great - but they don't pack a calorie punch like other plant-based food choices.
Every item on this list is high in calories, nutrient-dense, and just overall good for your health. If you're looking to add more to your plate, check out our plant-based dessert recipes!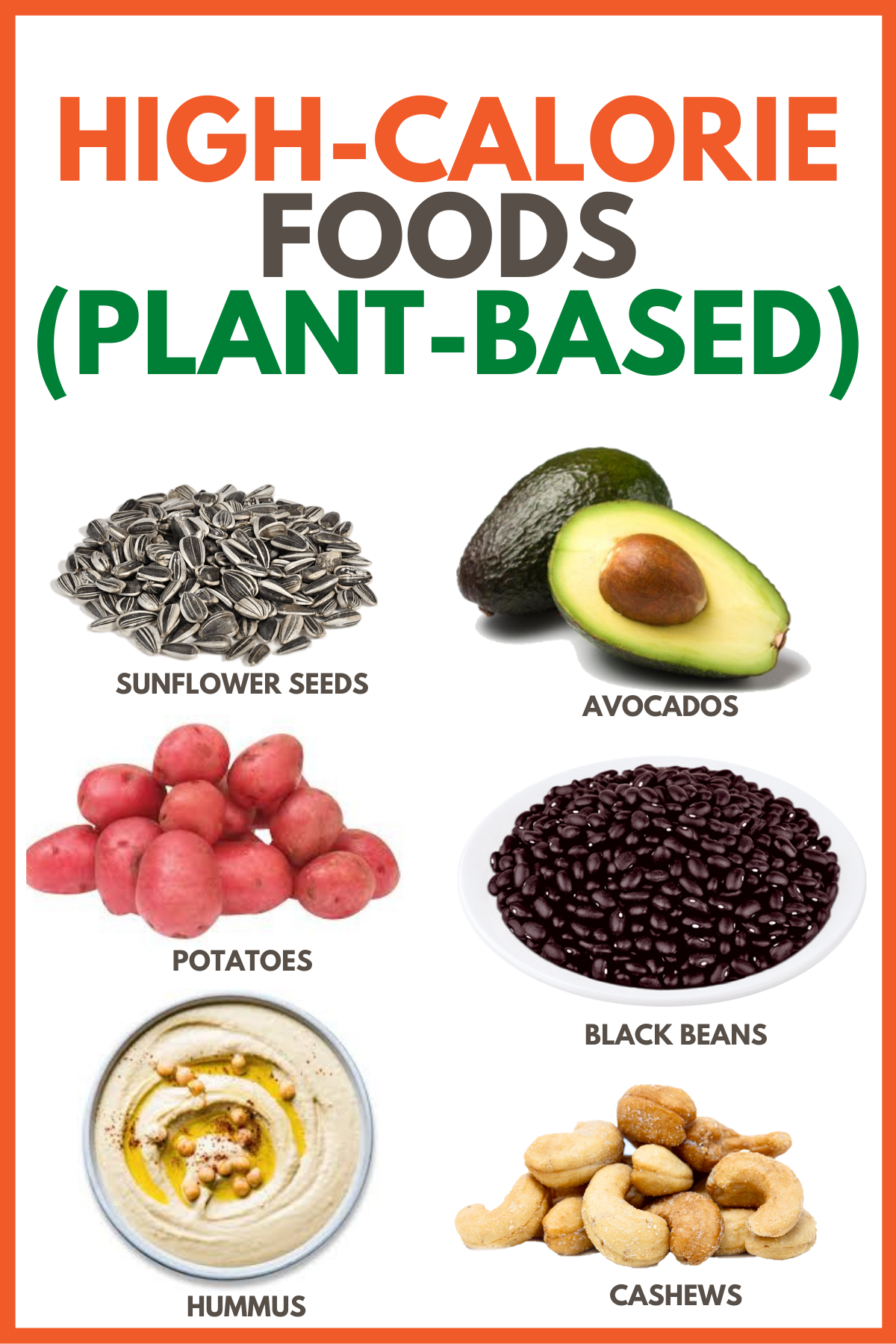 If you're ever curious about the calorie value of a food item, MyFitnessPal is a great tool, or visit FoodData Central From the U.S. Department of Agriculture.
Here are 21 foods that have a nice number of calories.
All calories listed are estimations from My Fitness Pal.
1. Sunflower seeds (no shells)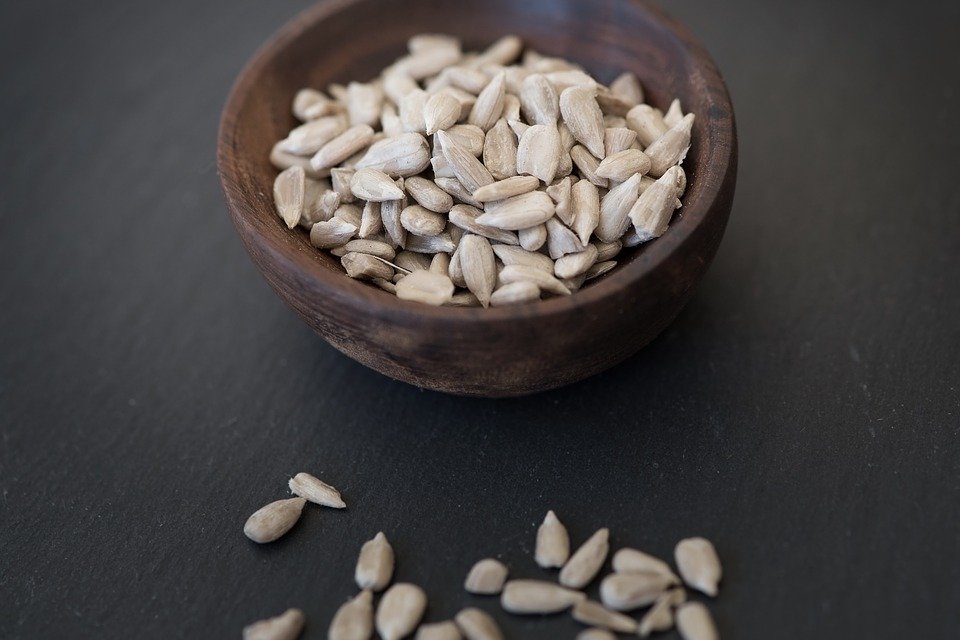 Calories: 372 calories, ½ cup
Don't bother with the shells – it'll slow you down. Just grab sunflower seeds that are shell-less so you can just eat them by fistfuls without the time-consuming effort of breaking the shells. You can add sunflower seeds to a salad for a nice added crunch.
2. Quinoa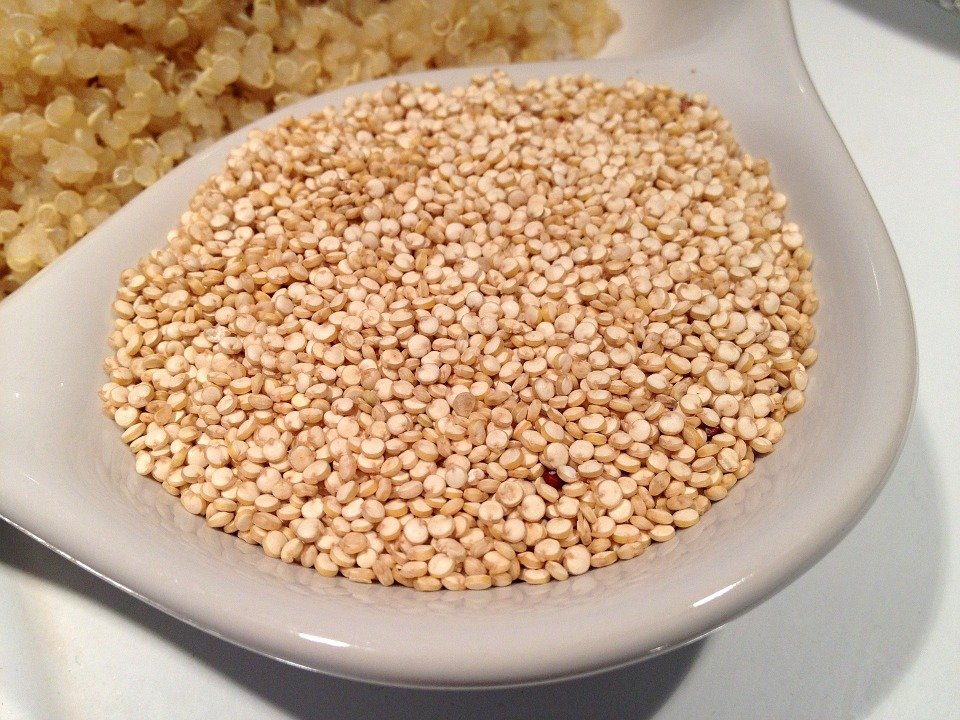 318 calories, ½ cup
Quinoa has an awesome subtle, nutty flavor. You can have quinoa like you would rice – just plain. Or, you can add it to a salad, stews, or make veggie burgers.
The next best part? Quinoa is a complete source of protein.
Speaking of protein, check out our top plant-based protein list.
3. Cashews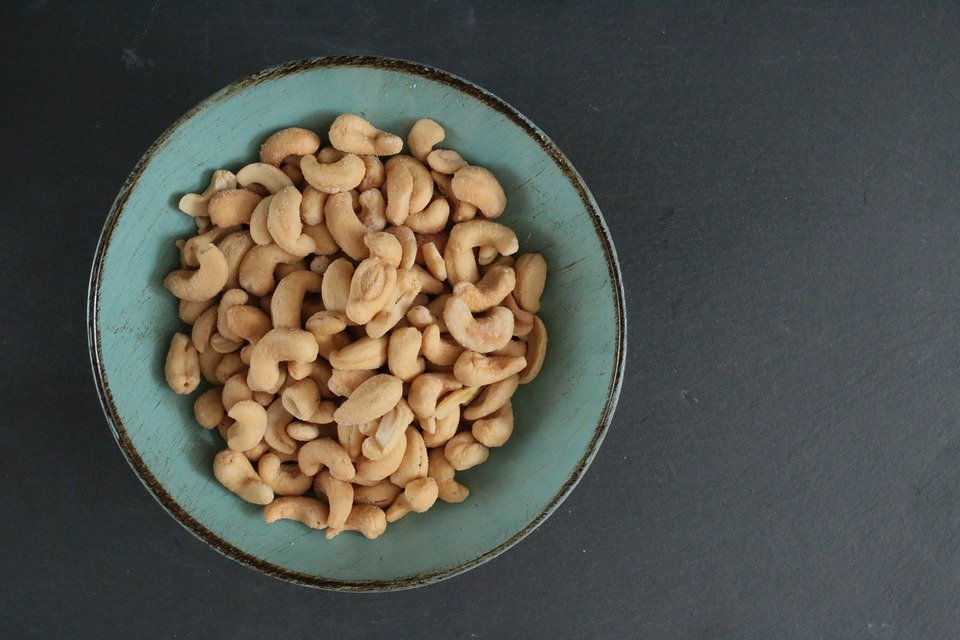 Calories: 245 calories, 35 pieces
Cashews have this naturally smoky and sweet flavor profile that is perfect for creamy-based dishes. When I can't be bothered with cooking, I just grab a handful and eat them as a snack.
At 245 calories for only 35 pieces, it's easy to load up on the calories.
4. Almonds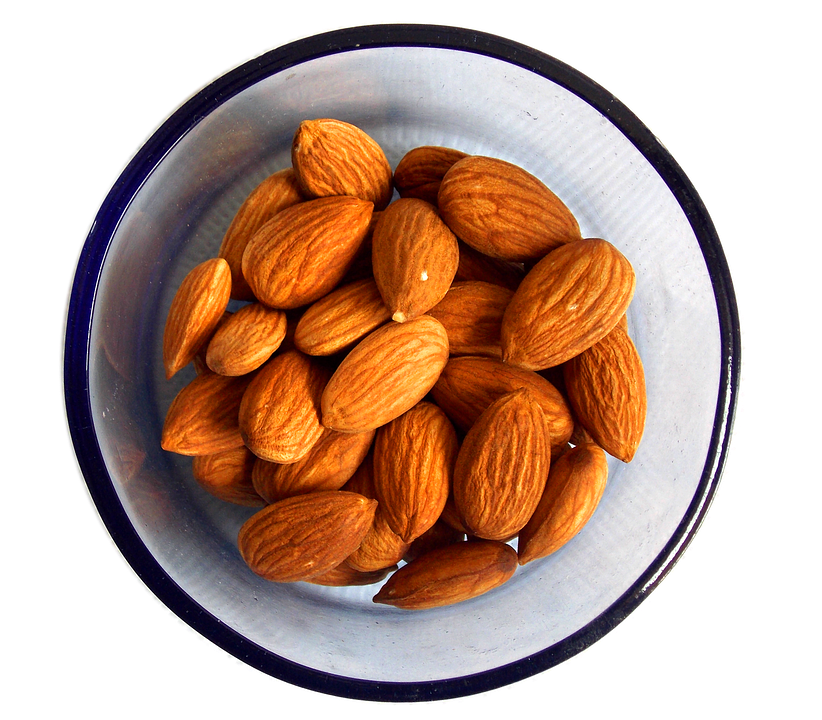 Calories: 245 calories, 35 pieces
Have almonds sliced, have them whole, they are good both ways. Similar to cashews, they can be a grab-and-go high-calorie snack.
My favorite way to have almonds is to top them off a banana bread recipe, throw them onto a smoothie bowl, or just have them roasted and salted.
5. Avocados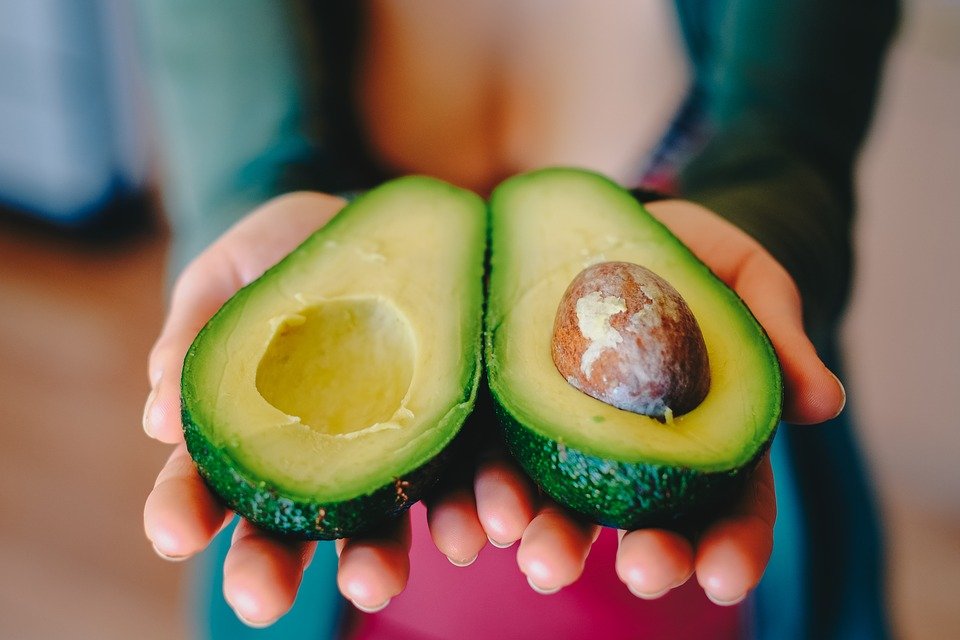 Calories: 235 calories, 1 medium
Perfectly creamy and versatile. From avocado toast to homemade guac, it's an incredible source of fiber fat, and calories, no matter how you enjoy them.
Very ripe bananas can also be added to smoothies to add a layer of creaminess.
6. Almond Butter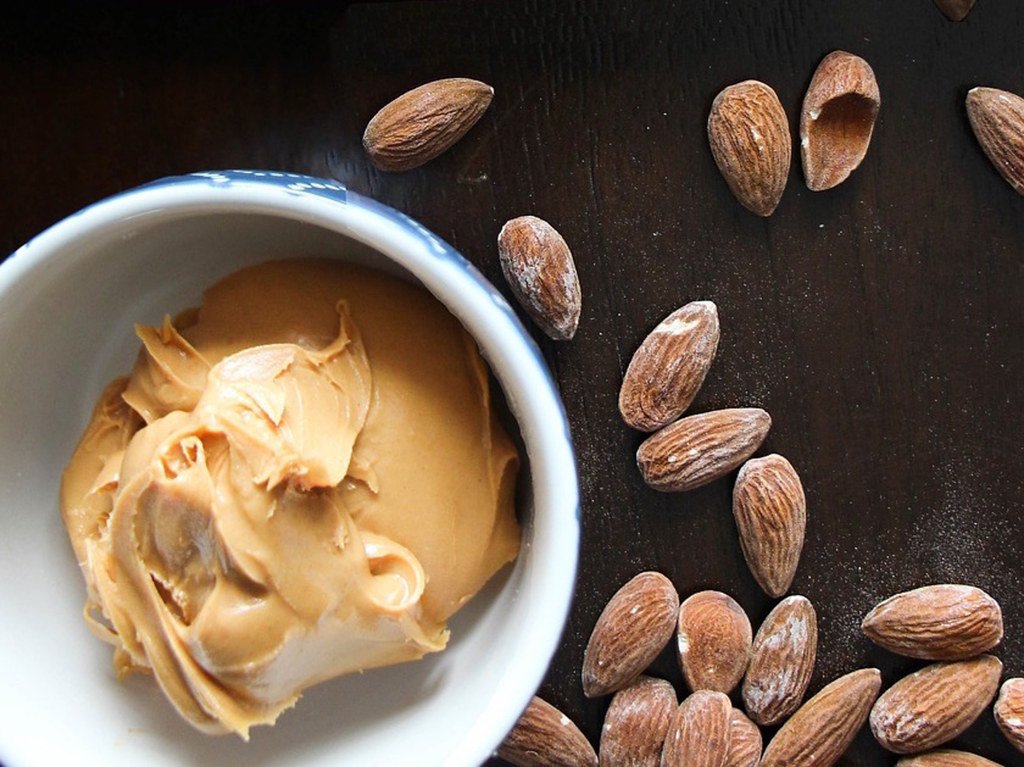 Calories: 210 calories, 2 tablespoons
Almond butter has a tad bit more calories than peanut butter – just choose which you like most.
Treat almond butter as you would peanut butter. You can add it to smoothie, toast, or eat it straight.
7. Peanut Butter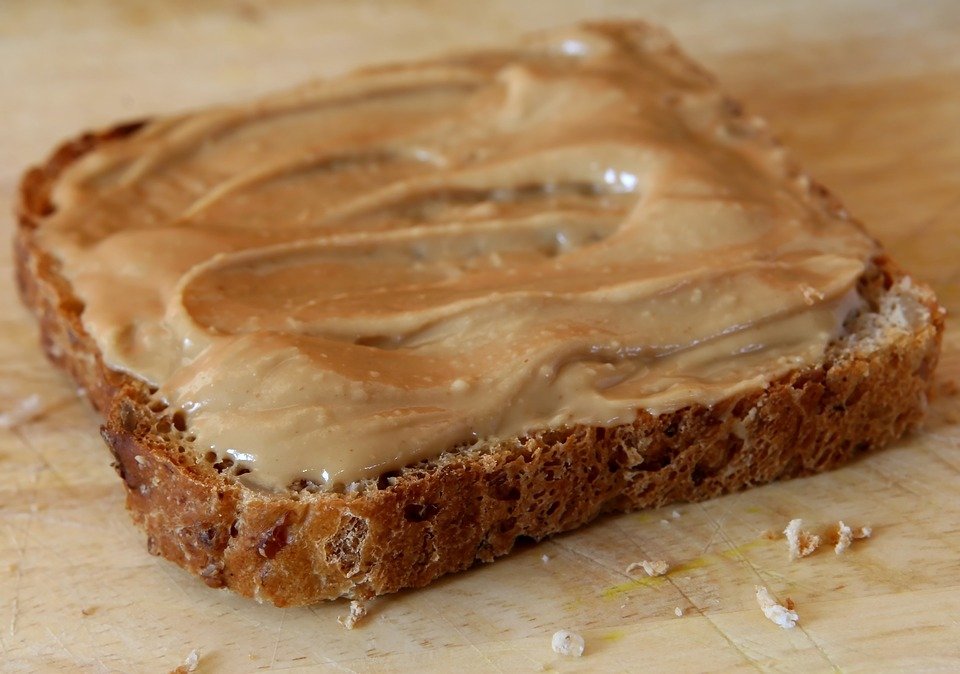 Calories: 190 calories, 2 tablespoons
Peanut butter is pretty much a given. With just two tablespoons of peanut butter, you're getting about 190 calories.
You can eat it straight, just throw it in a smoothie, or have it with sliced bananas. Or, go outside of the sweet-box and go for a lip-smackin', savory peanut butter noodle recipe.
8. Lentils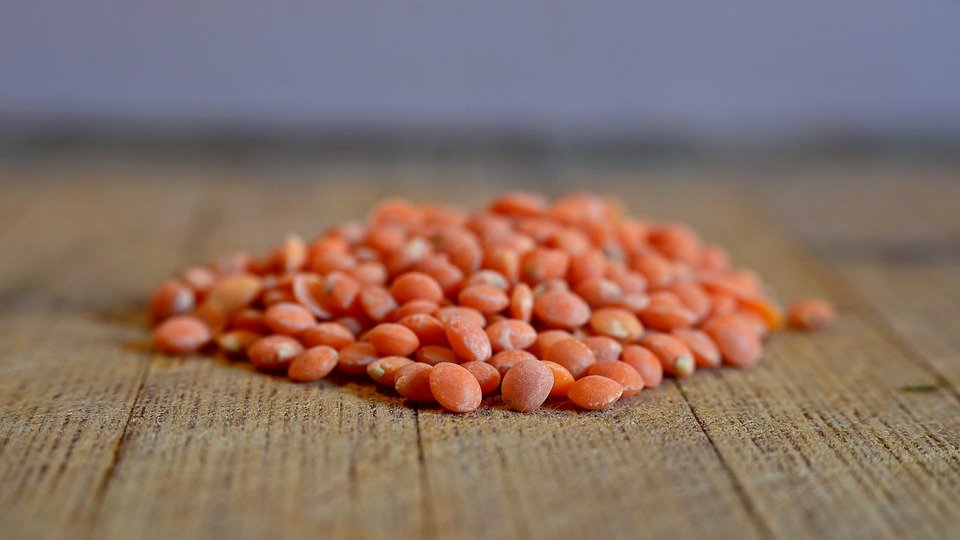 180 calories, ¼ cup (uncooked)
Lentils are one of my favorite foods. It has so much fiber and protein – and it's so easy to prepare. My favorite way to have them is in lentil meatballs.
Lentils can also be topped over salads, rice bowls, or a quick-and-easy breakfast toast. Like beans, there are many varieties of lentils - try them out and discover what you like.
9. Peanuts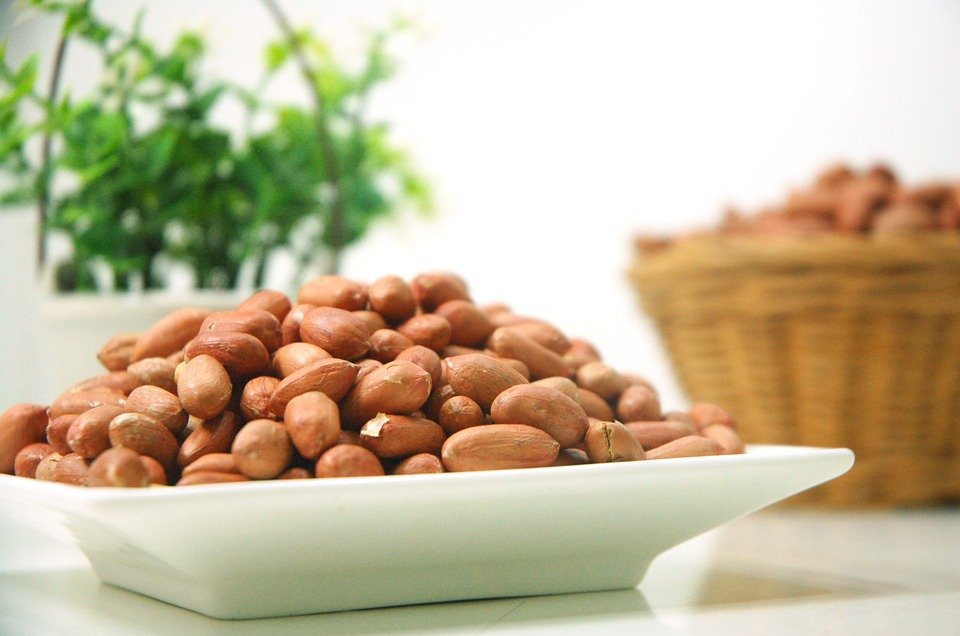 Calories: 170 calories, 35 pieces
Just like any nut, you can use peanuts as a snack, throw it into a salad, or top it on morning oats.
10. Hummus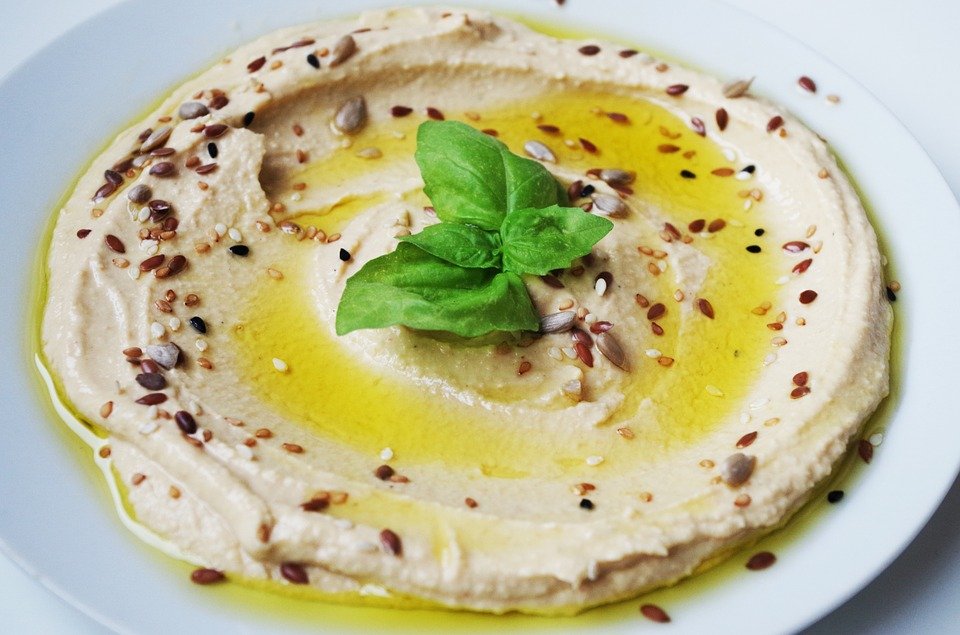 Calories: 160 calories, 68g
You can either make hummus yourself or get it from the grocery store. Just take a look at the nutritional value and ingredients to make sure you're getting something that's close to being plant-based, without any odd ingredients.
11. Oats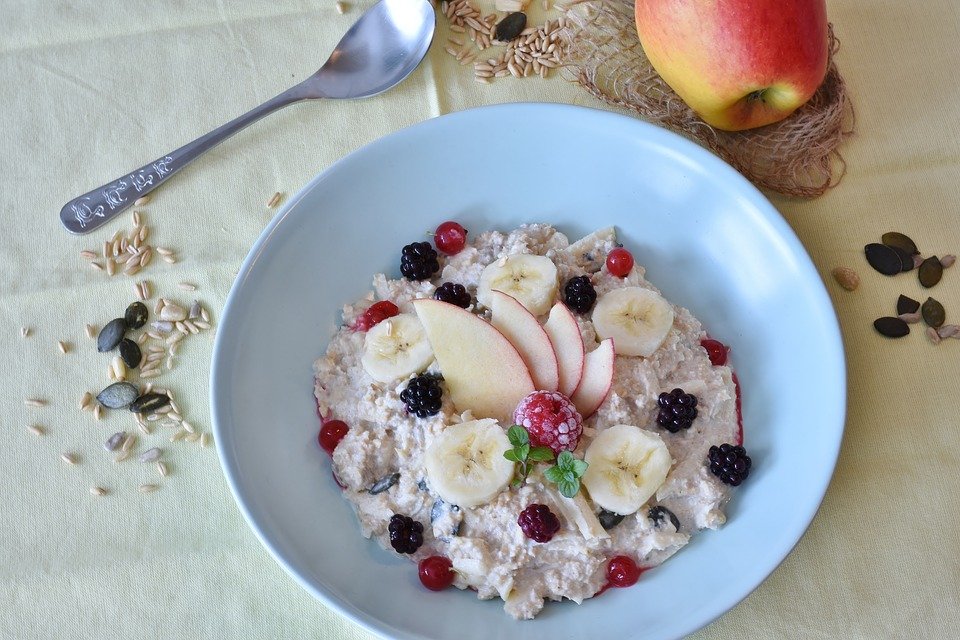 Calories: 150 calories, ½ cup dry
One cup of dry oats doesn't sound like much, but it will bulk up in the water. The easiest way to consume them? You guessed it: smoothies.
My favorite type of oats is oat bran, which you can usually find at Target, Safeway, or Amazon. If you want to throw in more calories to your morning oats, top it off with nuts, seeds, or add a swirl of peanut butter.
12. Coconut Oil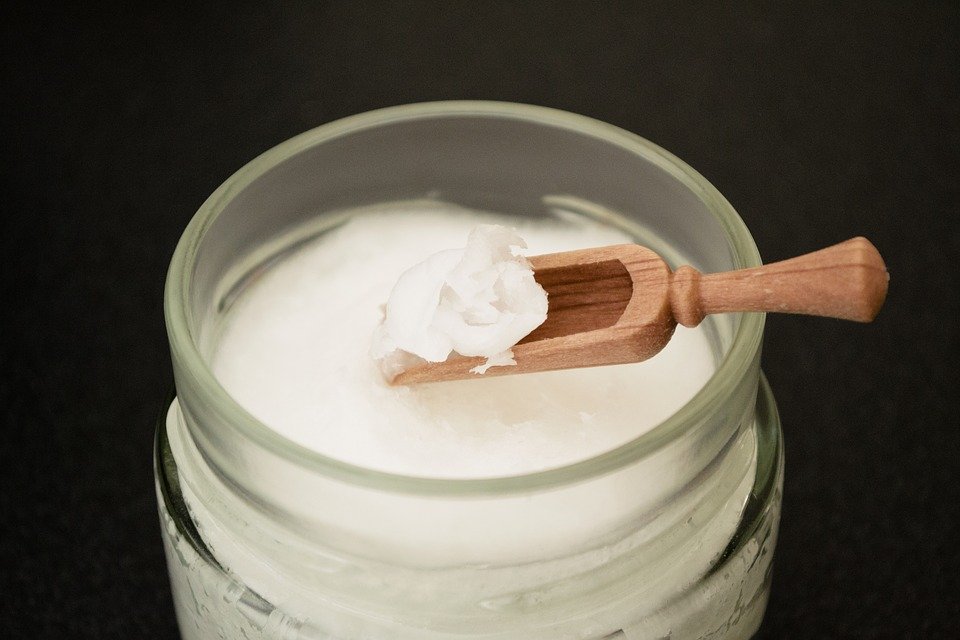 Calories: 120 calories, 1 tablespoons
If you love the taste of coconuts, you'll really love coconut oil. It adds great flavor, especially to dessert dishes. However, they can be used in a number of savory dishes.
With 120 calories in 1 tablespoon, it will help bulk things up.
13. Chia seeds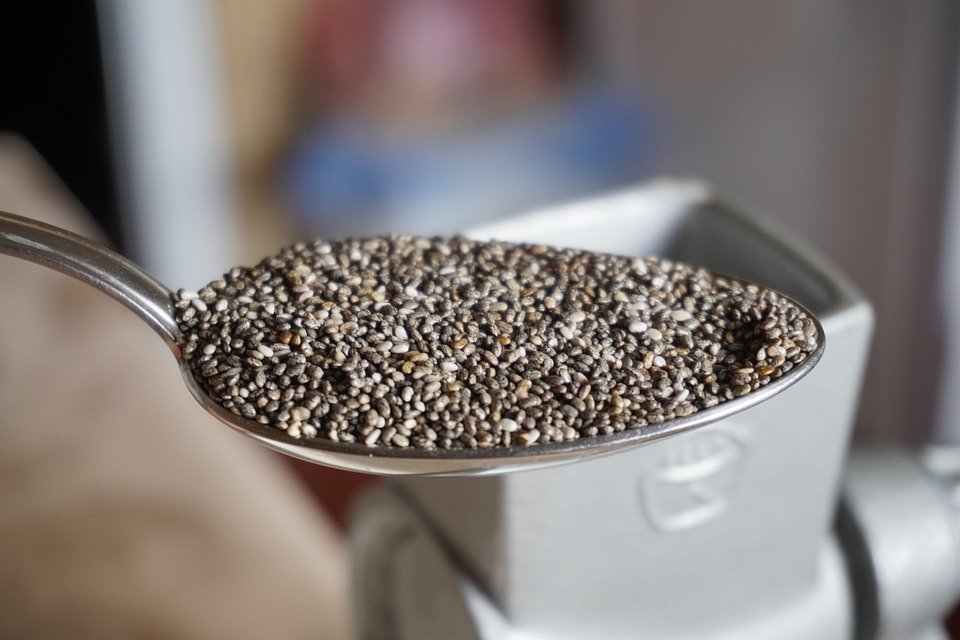 Calories: 120 calories, 2 tablespoons
Chia seeds are small and tasteless, but, it will give you some added texture to whatever you add it to.
The easiest way to have chia seeds is to throw them into a smoothie. You'll hardly know it's even in there.
Another way to use chia seeds is to throw them into a pancake batter or any kind of plant-based dessert.
14. Raisins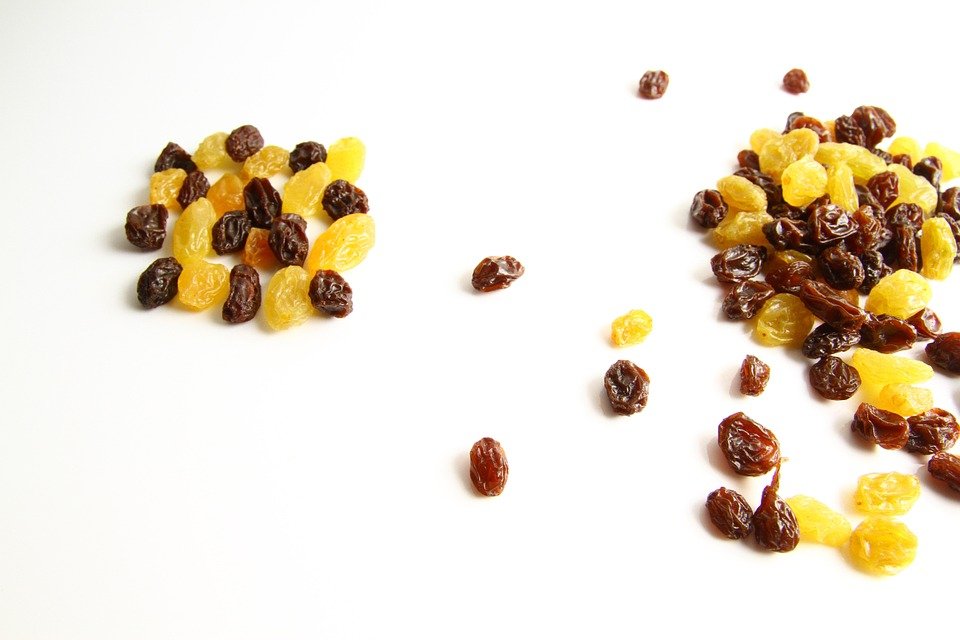 Calories: 120 calories, ¼ cup
They're sweet, tasty, and have a lot more calories than you might think. You can eat raisins straight away, or add them to a salad, use them for a pasta dish, make your own trail mix with nuts, or make a dessert with them.
15. Black Beans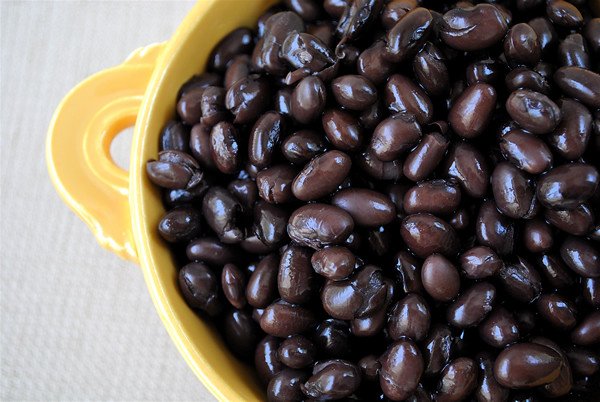 110 calories, ½ cup
Other beans varieties are similar in calorie makeup. Explore your options and figure out which ones you like best. One of my favorites to make with black beans is a hearty, plant-based veggie burger.
16. Potatoes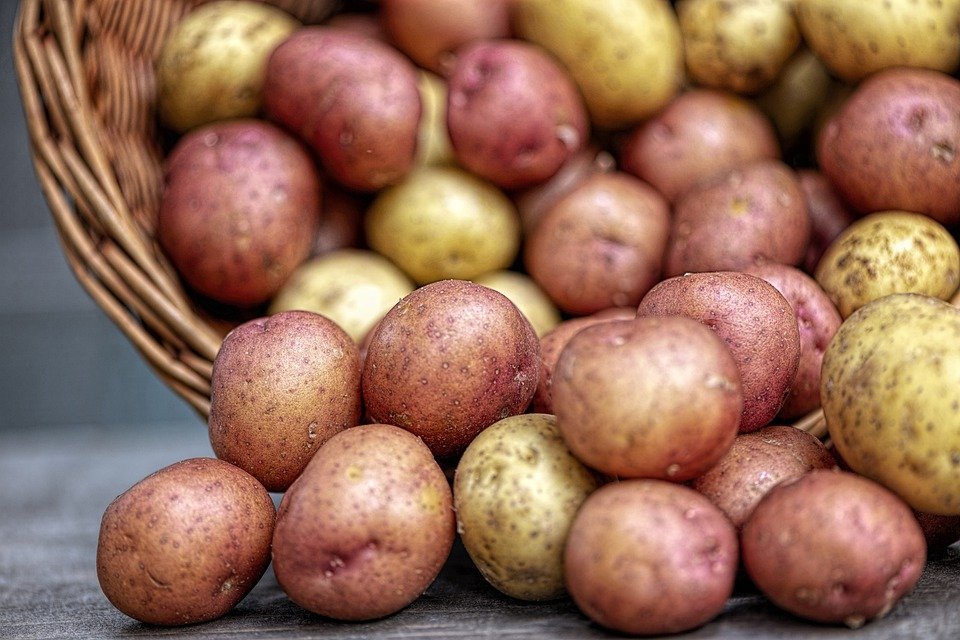 Calories: 110 calories, 1 medium potato
You can have your potatoes baked, but if you want it easier to eat, cut them into french fries and bake them in the oven. I also like to throw a potato in a stew or soup or use cook it in a curry-based dish.
17. Bananas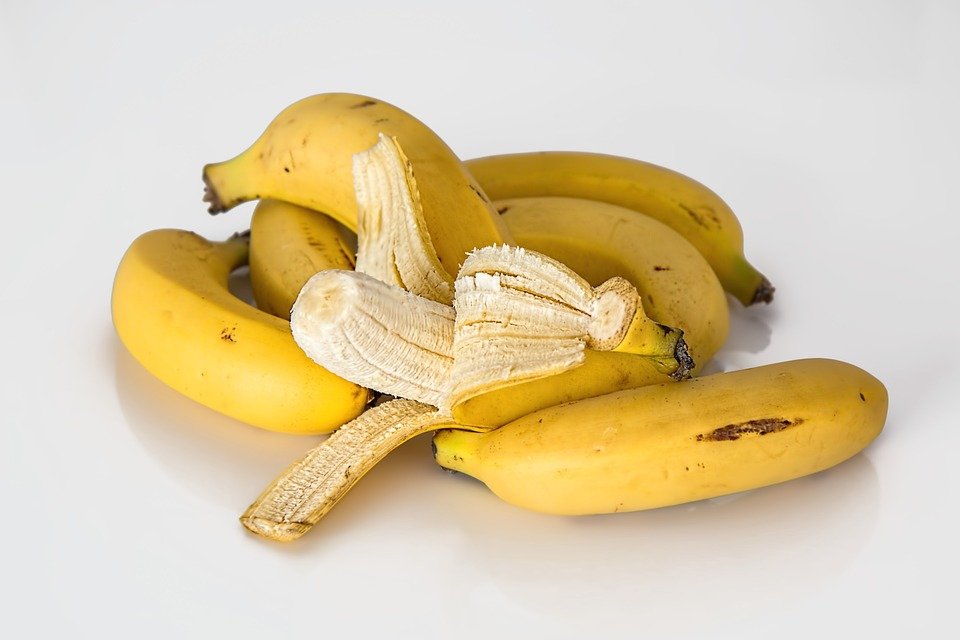 105 calories, 1 banana
Easiest fast-food ever. Just peel the banana and eat. They also go perfectly with peanut butter.
18. Brown Rice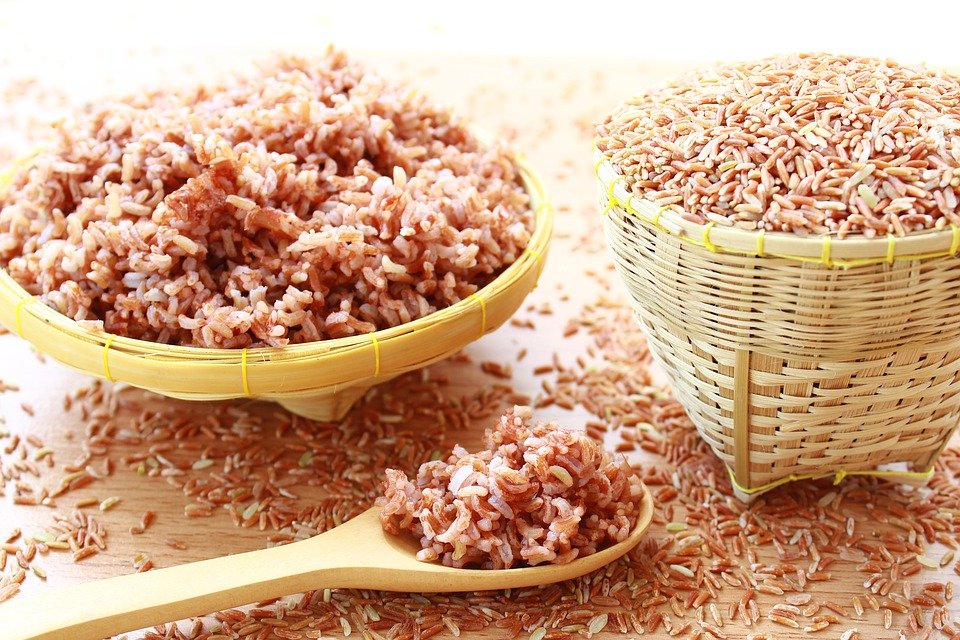 105 calories, ½ cup (cooked)
Make stir-fry, a rice bowl, or just a rice casserole. Rice is a cost-effective, approachable, pantry food item that's incredibly useful.
In addition to adding calories to a meal, it's also satisfying and can be used in sweet and savory dishes.
19. Dried Dates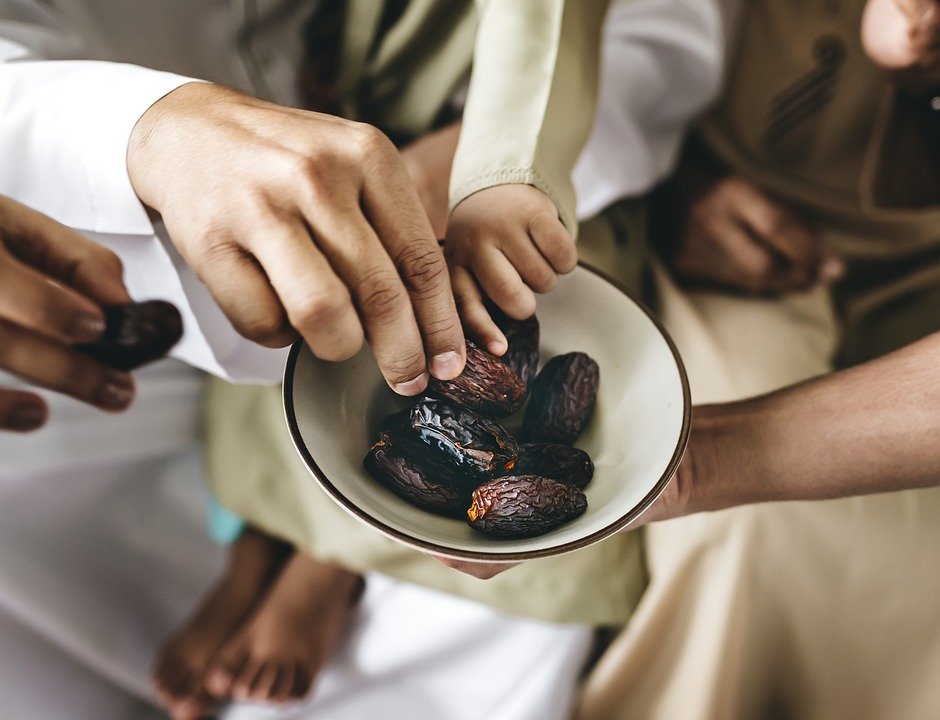 100 calories, 5 dates
Dates are a great alternative to sugar, especially in baked goods. They can be added to smoothies, eaten straight as a snack, or used in homemade, plant-based applesauce.
20. Soy Milk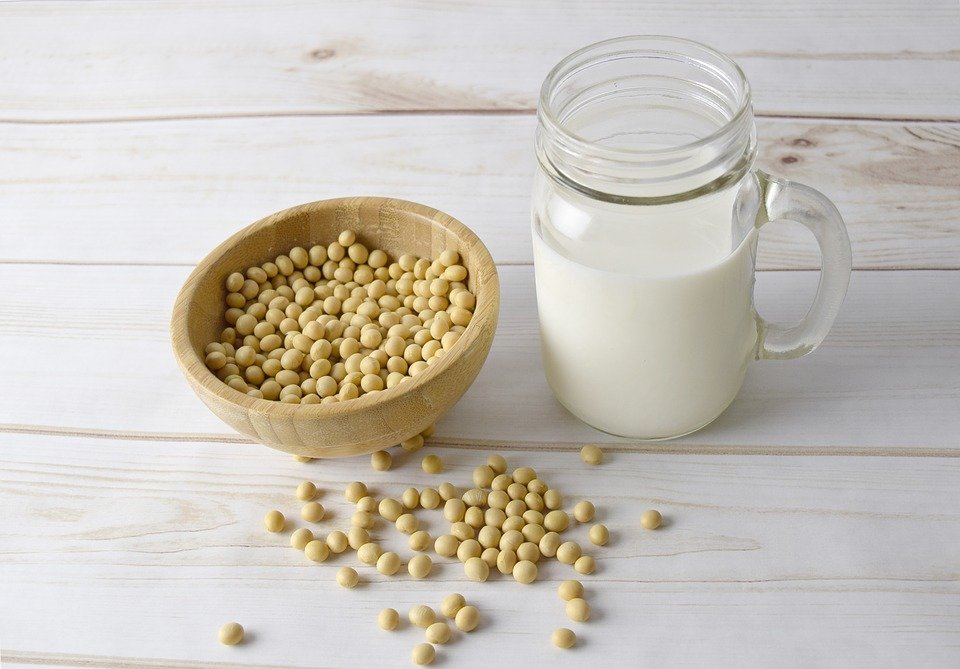 Calories: 100 calories, 1 cup
Soy milk is one of the higher-calorie, plant-based milk. It's also creamy, thick, and goes great with oatmeal, shakes, smoothies, or even just drink it whole.
21. Green Olives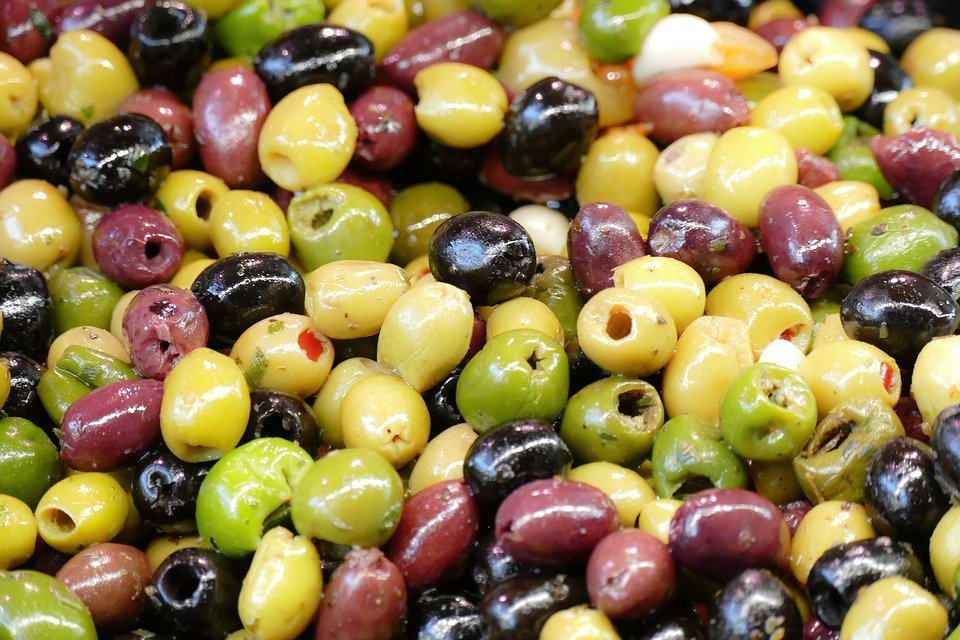 25 calories, 11 olives
Olives are these little green magical things that are both salty and rich in flavor. Personally, I love to just take a fork and eat them straight from the jar. But if you rather not do that, you can add them to just about anything – rice, salads, pizzas, make bruschetta, in pasta, or chuck them into a stew.
12 Recipes Using High-Calorie Foods