(
This post may have affiliate links. Please see my disclosure.
)
This easy roasted red carrot lentil soup is made with only 6 ingredients and ready in just 30 minutes. It's a thick and hearty soup that as been pureed and served warm.
For an added boost of flavor and texture, I topped my soup with black pepper and umami, Spanish green olives. It. Was. Perfect.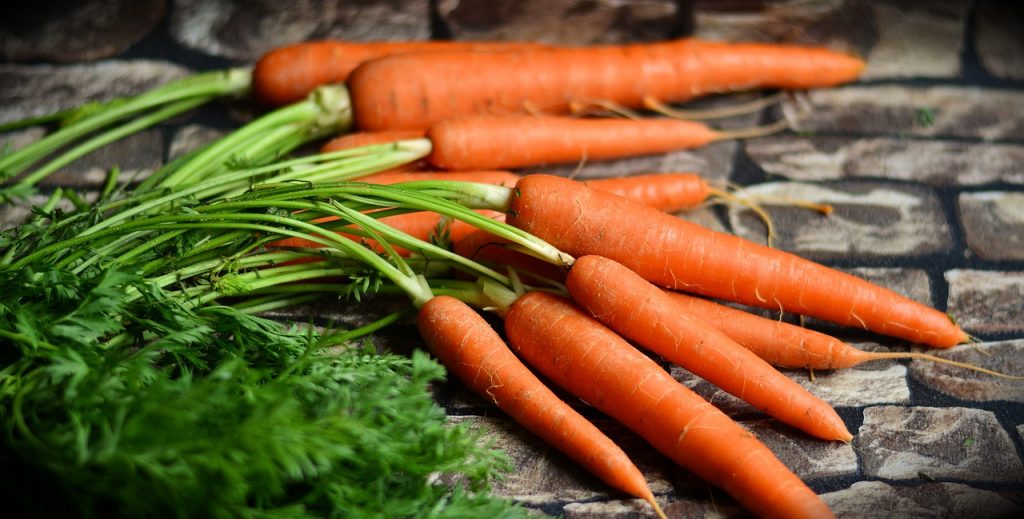 More Soups & Stews Recipes
Where To Buy Lentils
Lentils are a popular legume that can be found at most grocery stores. I can always find them at Indian grocery stores. However, big-box stored may also carry them, too.
Although lentils have gained popularity here in the United States, they are not available everywhere. I find them less popular than beans, depending on the location and the popular cuisine of the area.
If you're unable to find lentils at your local grocery store, they can be found online. Amazon has a variety of lentils in bulk that are affordable. If you don't want to front the bill on shipping costs, select a longer, free delivery option.
Pro-tip: compare prices of lentils on Amazon.com. One way to do this by taking a look at the number next to the item's price. You can compare the price by the ounce. For example, "$0.19/Ounce)".
The smaller the number, the cheaper the item is by weight.
Why Use Red Lentils In This Soup
Both red lentils and green lentils are both great pulses to use in a variety of dishes including tacos, burgers, and salads. They both have their place in recipes. However, one is not better than the other, just different.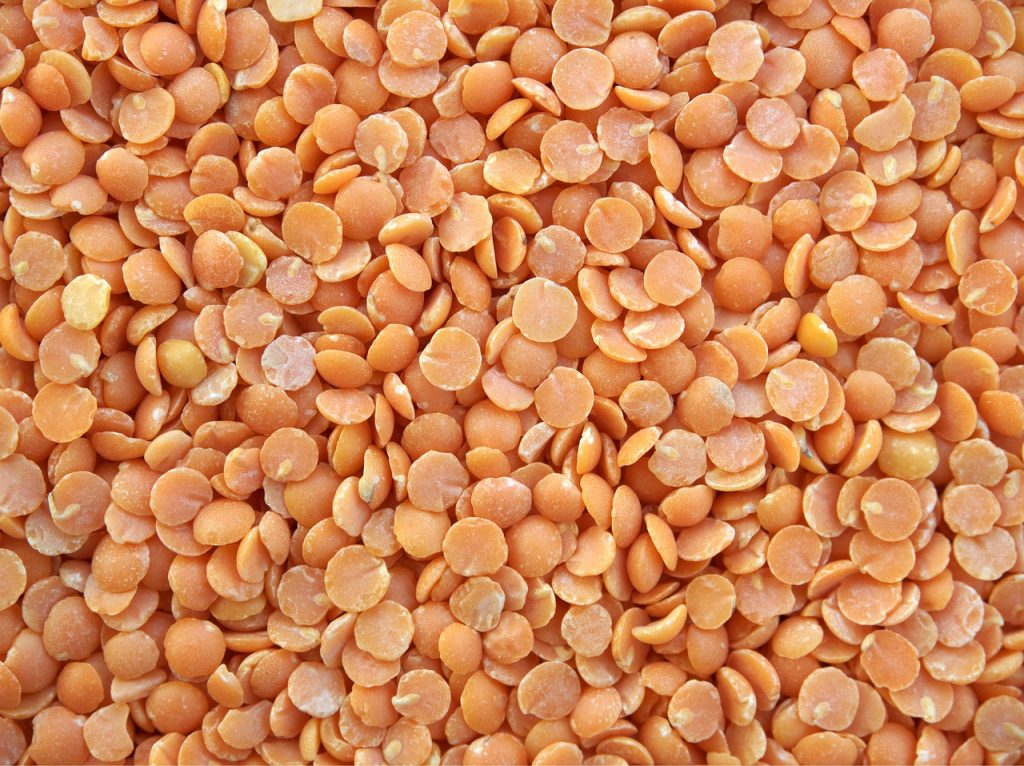 Although green and brown lentils can be used in soups and stew recipes, I opted for red split lentils for this particular recipe. When cooked, red split lentils are much softer than green and brown lentils, making them an easy option to pulse into a soup.
Ingredient To Highlight
Vegetable Bouillon Cube
Vegetable bouillon cube is a significant part of this recipe, giving this soup the flavor it deserves. Additionally, a brings on a perfect balance of savory throughout the dish.
The best part? Because we are using bouillon cubes, we don't need a full pantry of seasoning and spices to make this dish.
I used a vegan-friendly bouillon cube that I purchase often on Amazon.com, which can be purchased in bulk or packs.
How To Store Roasted Carrot Red Lentil Soup
This roasted carrot red lentil soup can be stored in an airtight food storage container, reusable silicone bags, or ziplock bags.
According to foodsafety.gov, soup can be stored for up to 3-4 days in the refrigerator. Additionally, the soup can be stored in the freezer for up to 3 months.
How To Reheat Roasted Carrot Red Lentil Soup
To properly thaw the soup, transfer from the freezer and into the refrigerator. Allow thawing for a day or so. Once completely thawed, cook the roasted carrot and red lentil soup over low heat until warm.
If the puree is too thick, add a splash of water as it cooks over a low flame.
For more quick and easy plant-based dinner recipes, check out 30-Minute Plant-Based Dinner Ideas.
---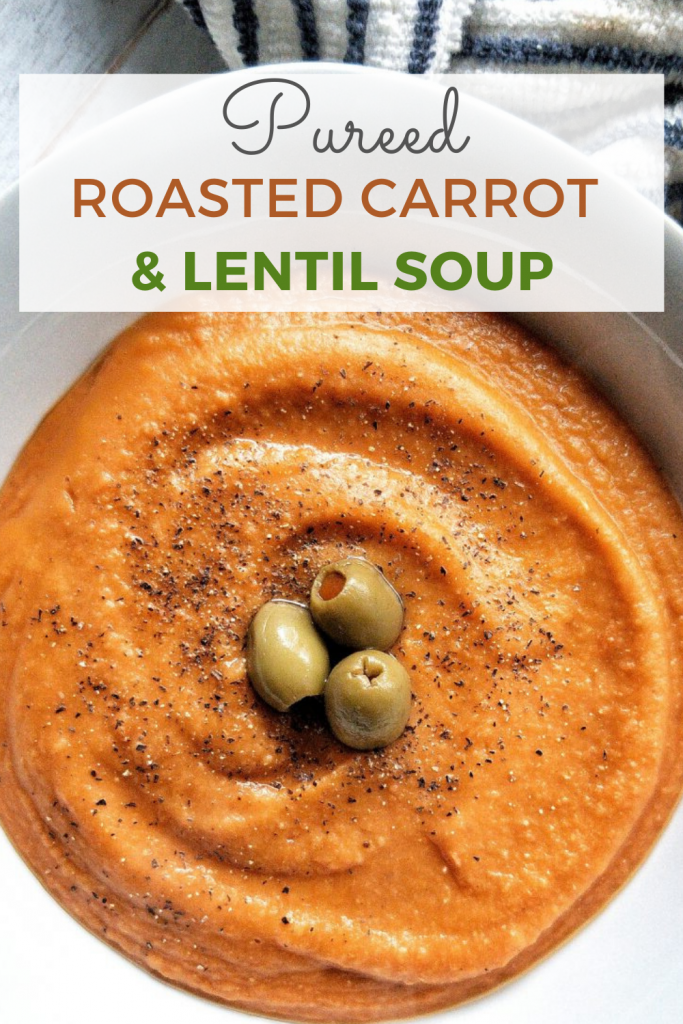 Easy Roasted Carrot Red Lentil Soup
Easy roasted carrot and red lentil soup with easy-to-find, affordable pantry ingredients. A wholesome soup dish perfect for anytime of the year.
Ingredients
1

pound

carrots

1

cup

red split lentils 

4

cups

water

1

tablespoon

vegetable oil

1/2

teaspoon

salt
Instructions
Preheat oven to 425 degrees F. While the oven is preheating, chop carrots in half, lengthwise.

Toss carrots in a large mixing bowl with oil and salt. Arrange carrots onto a baking sheet. Do not overcrowd sheet. Roast the carrots for 20-30 minutes, or until golden and fork-tender. They may need to cook longer if some pieces are thicker than others.

Bring a pot of water to a boil. Add the bouillon cube and allow it to dissolve. Once dissolved, add the red lentils.

Reduce heat to a simmer and cover pot with a lid. Cook until lentils are tender, about 12 minutes. 

In a high-speed blender, add the roasted carrots, cooked lentils, water from lentils. Blend until smooth. Serve.
Notes
Feel free to use a bouillon cube you like. I typically use Edward & Sons' Not-Chick'n Bouillon Cubes, but I ran out. I used your standard vegetable bouillon cube. 
This soup will come out thick, which is how I enjoy it. However, feel free to add additional water and adjust seasonings if you prefer it runnier. 
No need to chop the carrots beautifully. We just need them to roast nicely. 
---
Cookware Used In This Recipe
---
Did you try out this Easy Roasted Carrot Red Lentil Soup recipe?
Please leave a comment below, share it, rate it, or tag a picture @plantbasedandbroke on Instagram and hashtag it #plantbasedandbroke. Show off that creation with us.