(
This post may have affiliate links. Please see my disclosure.
)
Jump to:
Homemade, vegan banana pancakes made from pantry-friendly, affordably, easy-to-find plant-based ingredients.
If you have a container of old-fashioned oats, you already have the most important ingredient in this recipe.
We're breaking down oats into flour, so we're keeping this recipe gluten-free.
How To Make Oat Flour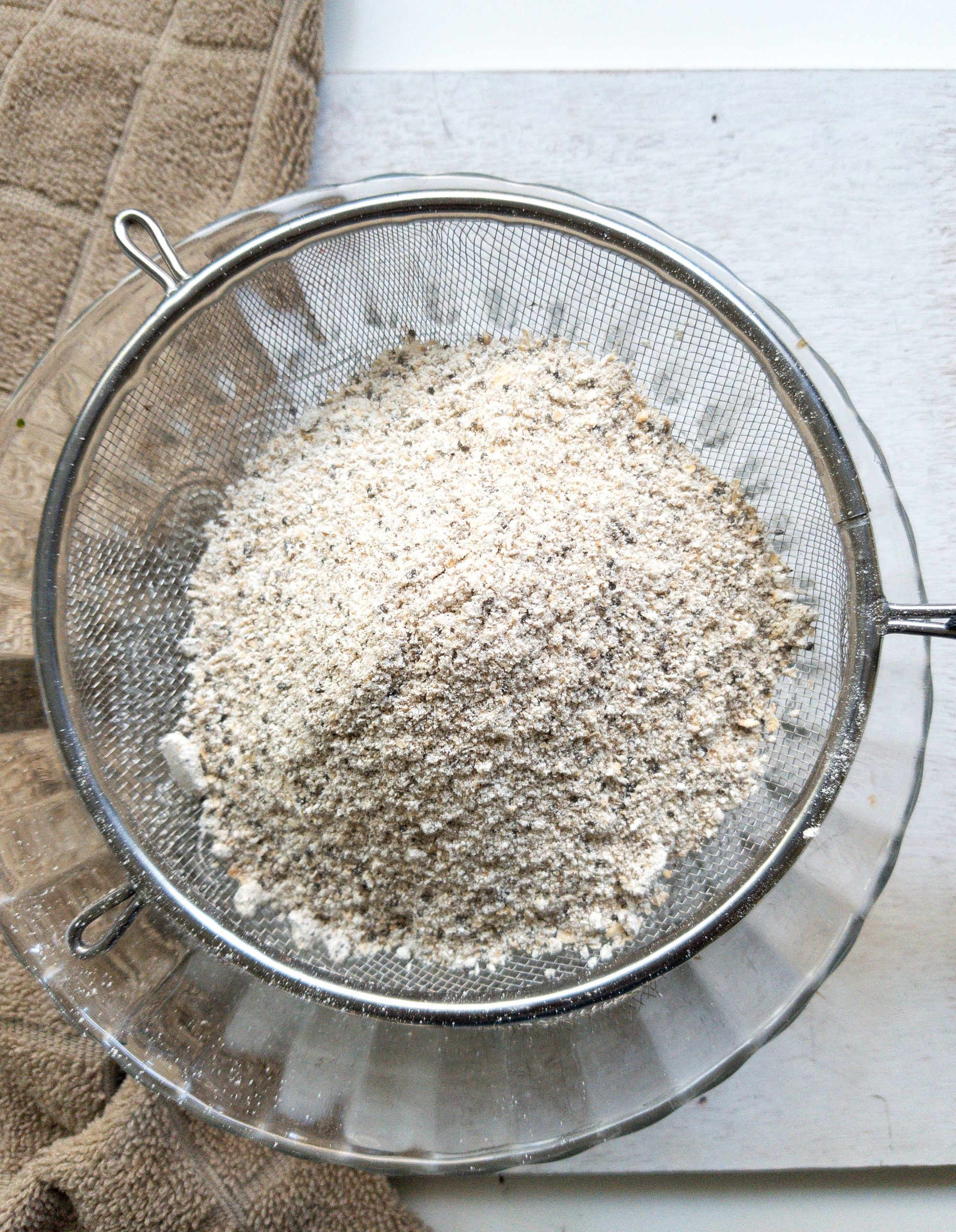 Oat flour isn't complicated - all you need is a blender. Pour your oats into a blender until flour-like. Oat flour can be made from old-fashioned oats or oat bran.
I promise - you'll miss the all-purpose flour with this plant-based switch. After blending, sift the gluten-free oat flour for a more consistent texture in your pancakes
More Recipes With Oat Flour:
In a banana mood? Check out our Blueberry Banana Bread recipe!
How They Compare To Standard Pancakes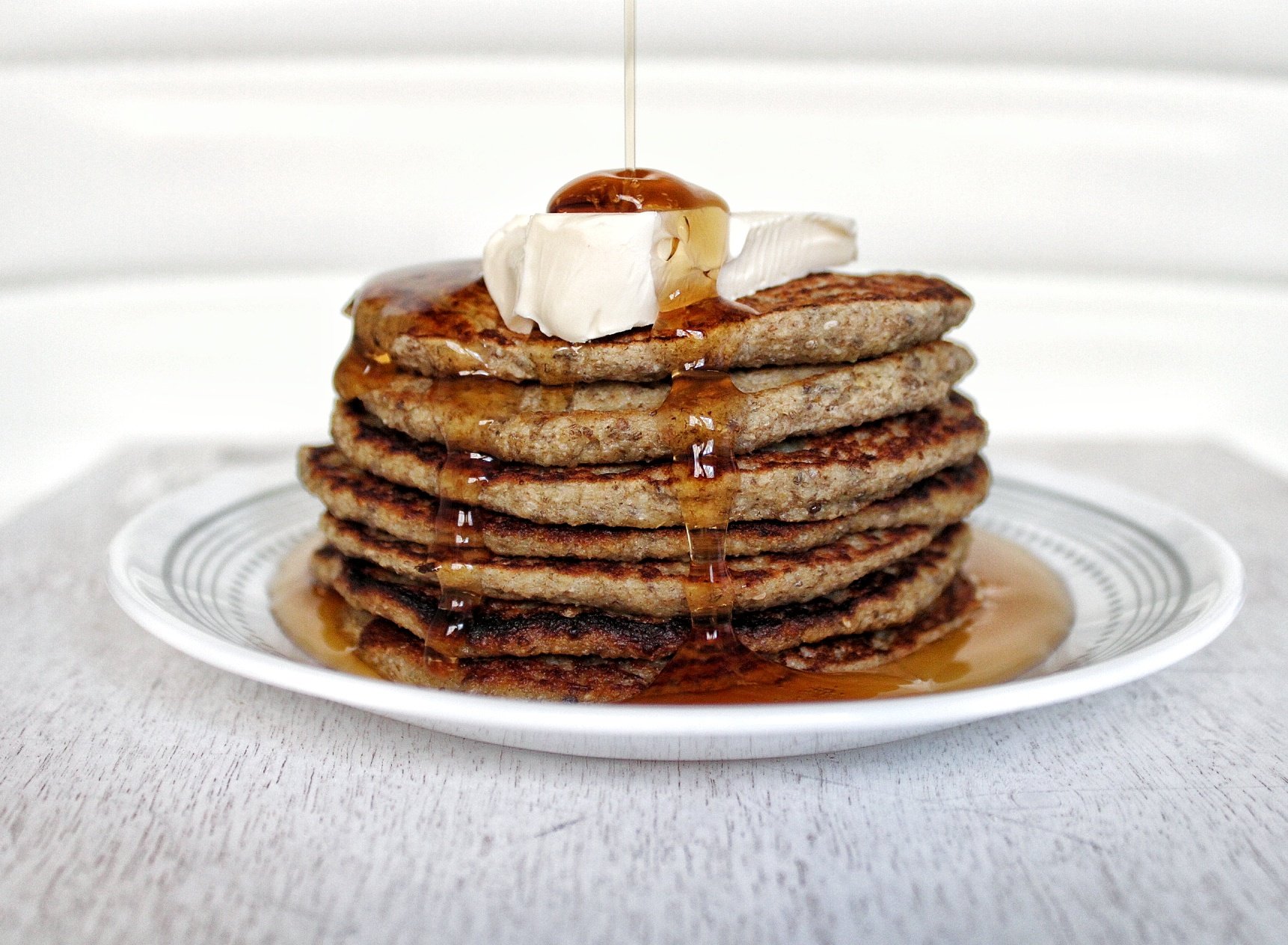 Because this marvelous stack of pancakes is made of oats, they are denser. Slightly less fluffy and "chewy," but definitely far more satiating and filling.
Like regular pancake batter, the final flavor profile is mild. Of course, the ripe banana will add a depth of natural sweetness and texture.
If you want to bump up the flavor, here are other spices and flavors to include in the pancake mix:
For more breakfast recipes, check out 18 Frugal Plant-Based Breakfast Recipes. We have sweet, savory, and everything in between!
Recipe Notes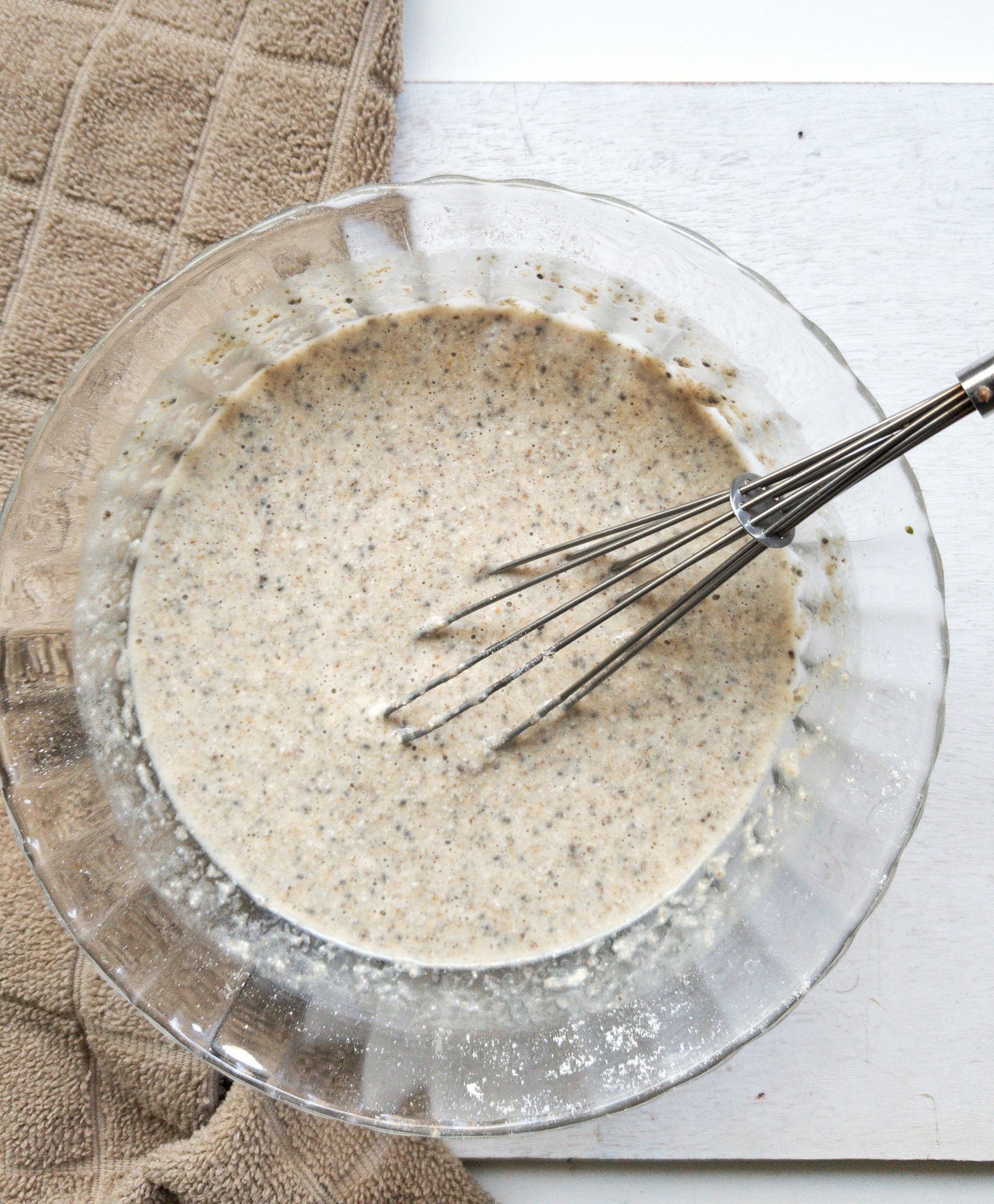 This pancake batter will thicken the longer it sits - that's expected and normal. The batter will thicken from the oats and chia seeds.
The blended oat bran will create a flour consistency – this is what you want. Additionally, the blended chia seeds will help increase the absorption of its nutrients.
This recipe yields about 1-2 servings. Depending on hungry you are and what kind of sharing mood you're in.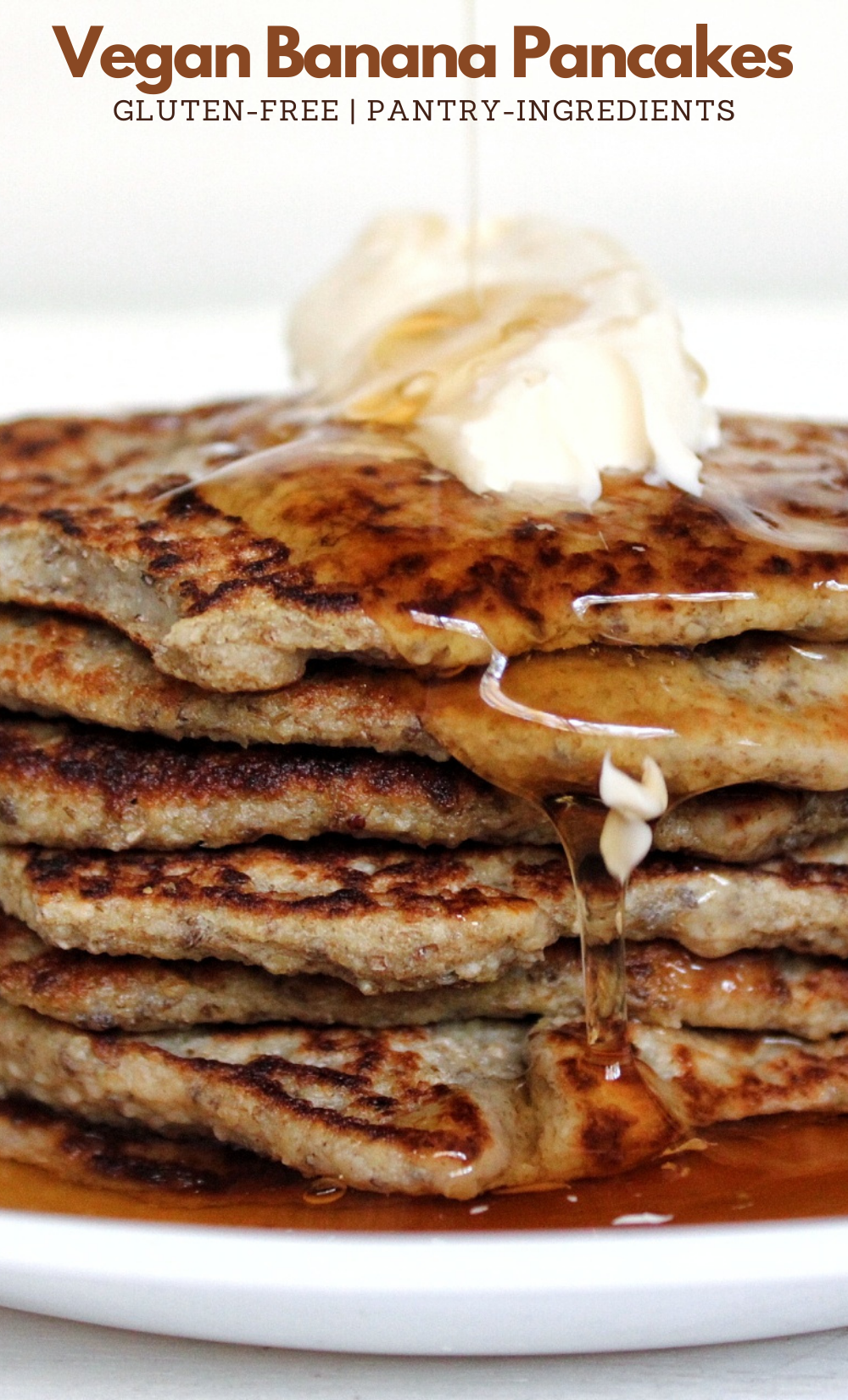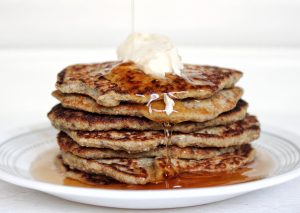 How To Make Vegan Banana Pancakes
Stack 'em high and bring out the syrup. These vegan, banana pancakes are made with just 7 ingredients and they are gluten-free.
Instructions
Add a sifter over a mixing bowl. Pour the gluten-free oat pancake mix, salt, and baking powder,. Whisk together.

In a separate bowl, mix together the bananas and water. Or, blend together. Combine the pancake mix with the banana water. The batter will thicken as it sits - this is expected.

Place a non-stick pan or skillet over medium heat. Add vegan butter. Once melted, pour about ¼ cup of pancake batter for each pancake into the pan and spred into a circle with spoon. Cook for 3-6 minutes on each side.
Nutrition
Serving:
1
-Pancake
Calories:
123
kcal
Carbohydrates:
19
g
Protein:
4
g
Fat:
4
g
Saturated Fat:
1
g
Polyunsaturated Fat:
2
g
Monounsaturated Fat:
1
g
Trans Fat:
1
g
Sodium:
241
mg
Potassium:
161
mg
Fiber:
3
g
Sugar:
3
g
Vitamin A:
46
IU
Vitamin C:
2
mg
Calcium:
58
mg
Iron:
1
mg
Did you try out this Gluten-Free, Vegan Banana Pancakes Recipe?
Please leave a comment below, share it, rate it, or tag a picture @plantbasedandbroke on Instagram and hashtag it #plantbasedandbroke. Show off that creation with us.