(
This post may have affiliate links. Please see my disclosure.
)
When I was a kid, I hated everything – especially sauces. Today, I give ketchup a pass.
Took me awhile to get there.
According to WebMd, children may be picky eaters, or now known as "selective eaters," due to smell, texture, or taste sensitivities.
Keeping that in mind, every kid will have their own preferences, dislikes, and their fondness for familiar foods. It's a great idea to experiment, using dishes they already like and making small tweaks along the way.
For example, if they love mac and cheese, maybe throw in veggie bacon made of mushrooms. Or, if they can never get tired of peanut butter and jelly sandwiches, opt for natural peanut butter, crushed raspberries, and a drizzle of honey or date syrup.
Additionally, if you're concerned your child is not consuming a well-rounded diet, speak with your child's pediatrician to check for nutritional deficiencies. I'm not a doctor, these are just fun foods that your kids might like.
Cool, ready to be a kid again with your kid? Grab those forks! We're diving right in.
---
19 Kid-Friendly Plant-Based Recipes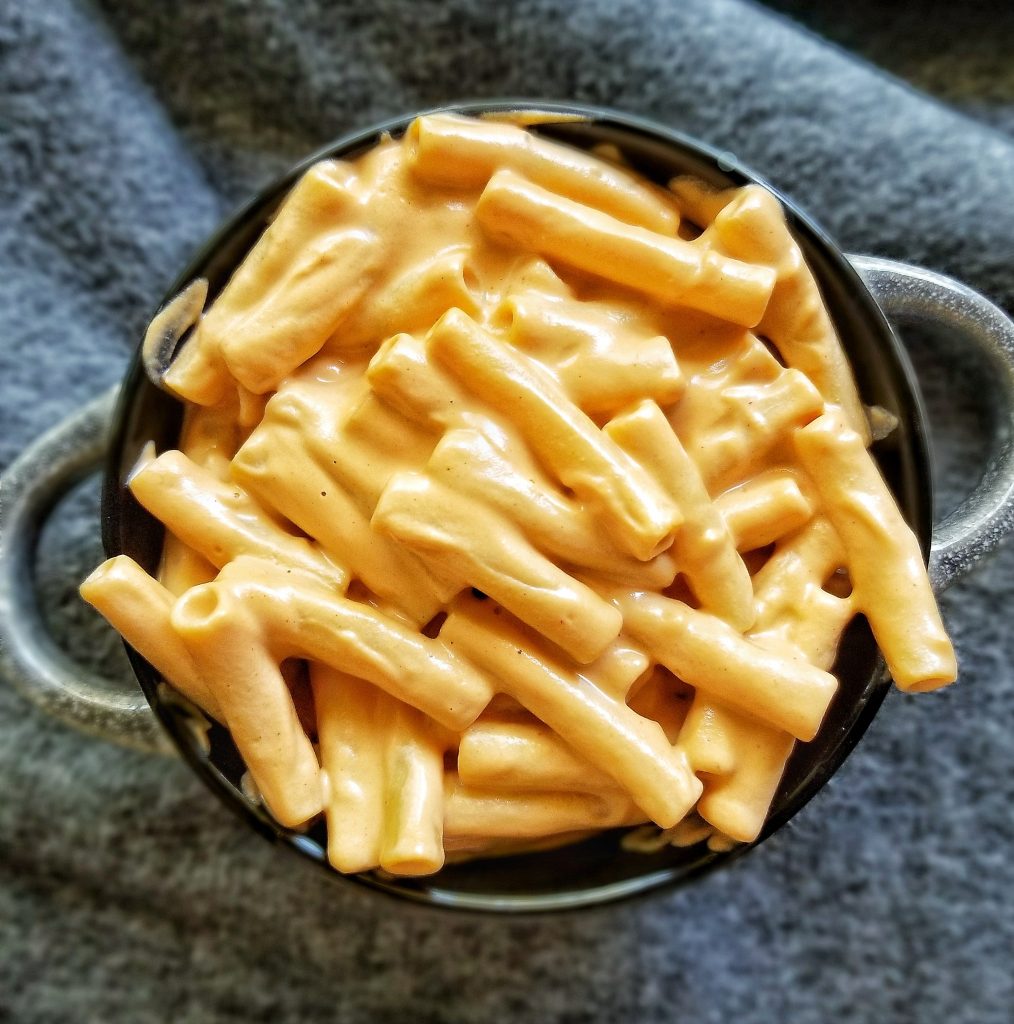 Insanely creamy, rich, and a dish that just keeps on giving – this plant-based mac and cheese recipe will have your kids asking for more!
Who would have thought, raw cashews are the best base for any plant-based, homemade cheese sauce.
---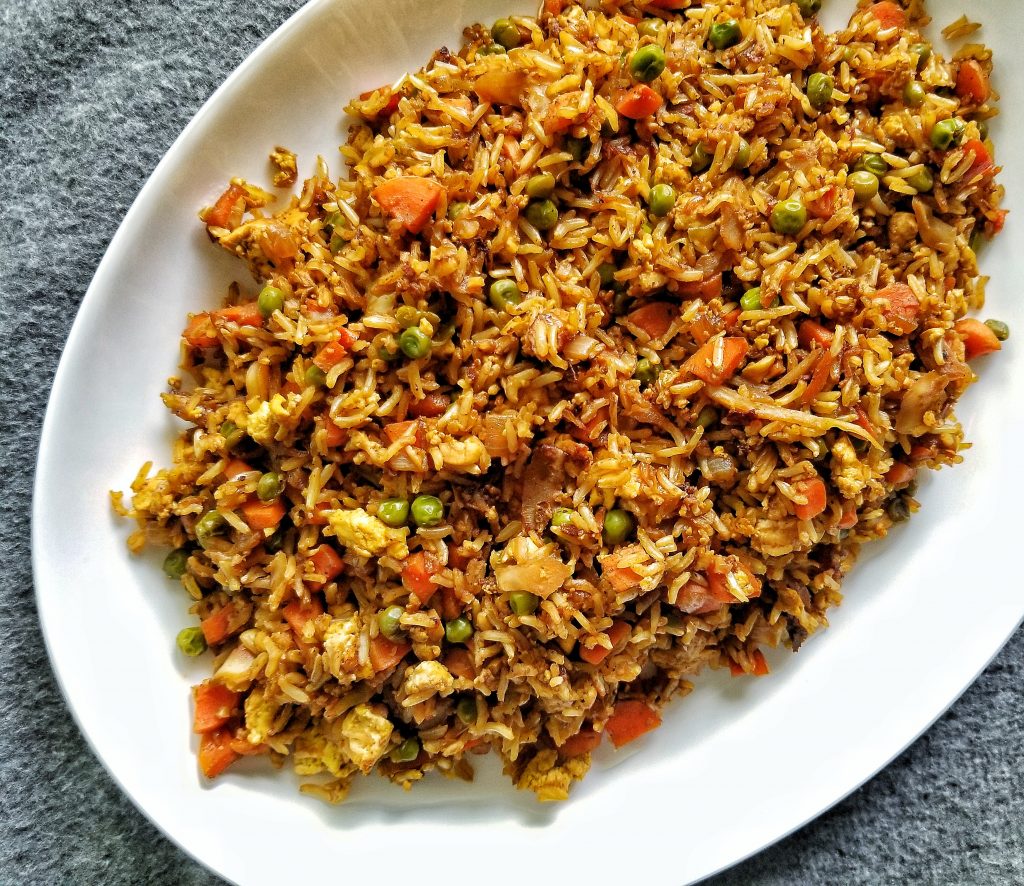 Oooh, gimmie! A kid-crowd friendly dish that uses affordable and accessible ingredients.
Yeah, this is the kind of recipe anyone can get behind. The best part about this recipe is that it's adjustable.
---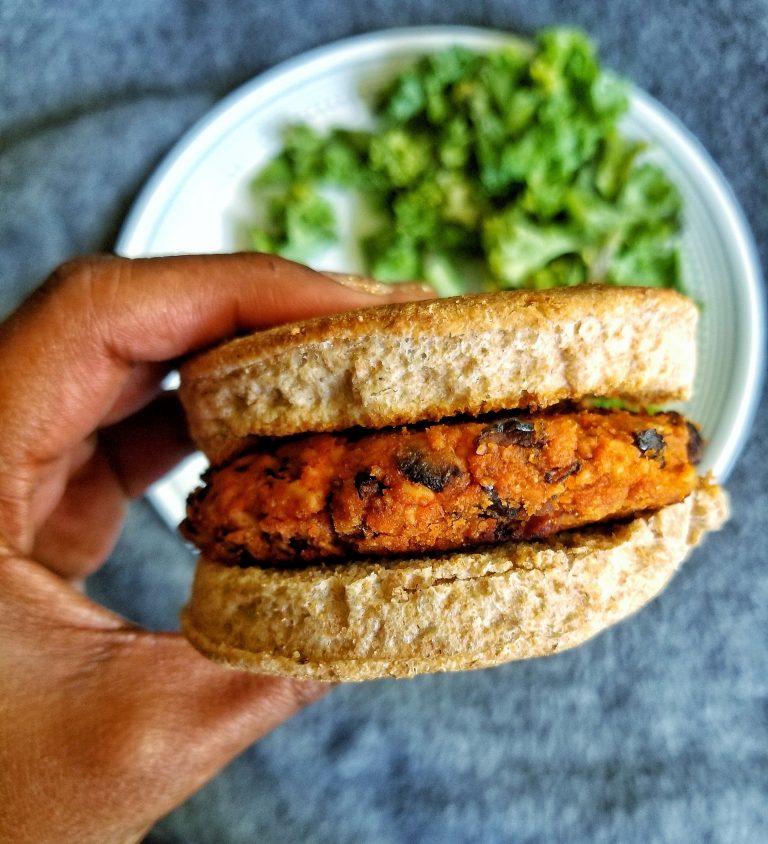 Mushy, flat, and reeks of "healthy food"? Nope!
This one has a variety of textures and a depth of flavor. Using tofu, beans, and mushrooms – this is the veggie burger your kids have been thinking about. Just make sure to pile on the fries on the side. 😉
---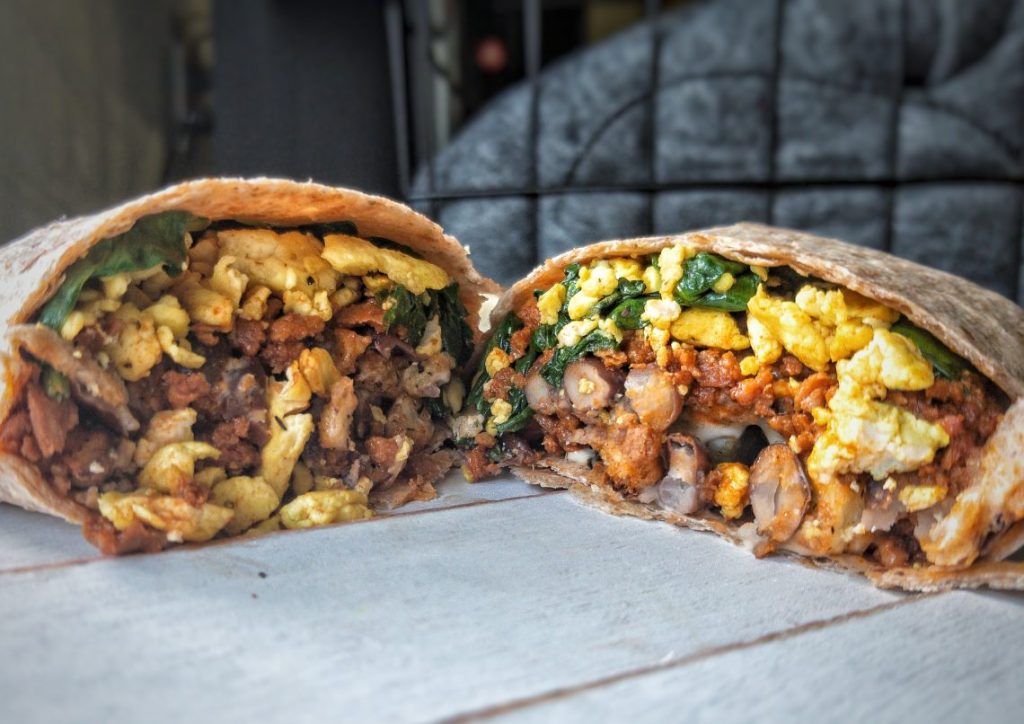 Fill those bad boys up with flavor-punch soyrizo, cooked tofu scramble, crispy potatoes, black beans, and sneak a few greens! Wrapped in a warm, fresh tortilla, this is the dream of all breakfasts.
---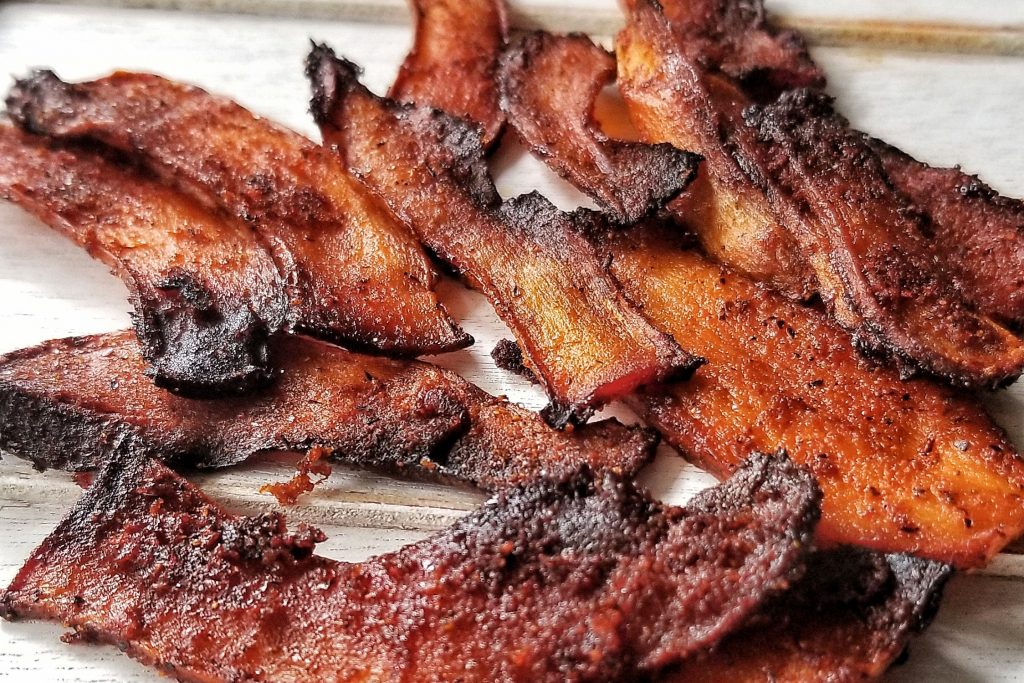 Kids are craving something savory, crispy, that can perfectly co-exist with a mountain of scrambled tofu? Give 'em mushroom bacon. Before you say, "ahh but it's mushroom."
Yes, it's mushroom, but it's hands-down the best veggie bacon I have ever had. And it takes just 5 ingredients. Smoky, peppery, with a touch of maple, everyone's going to enjoy this one.
---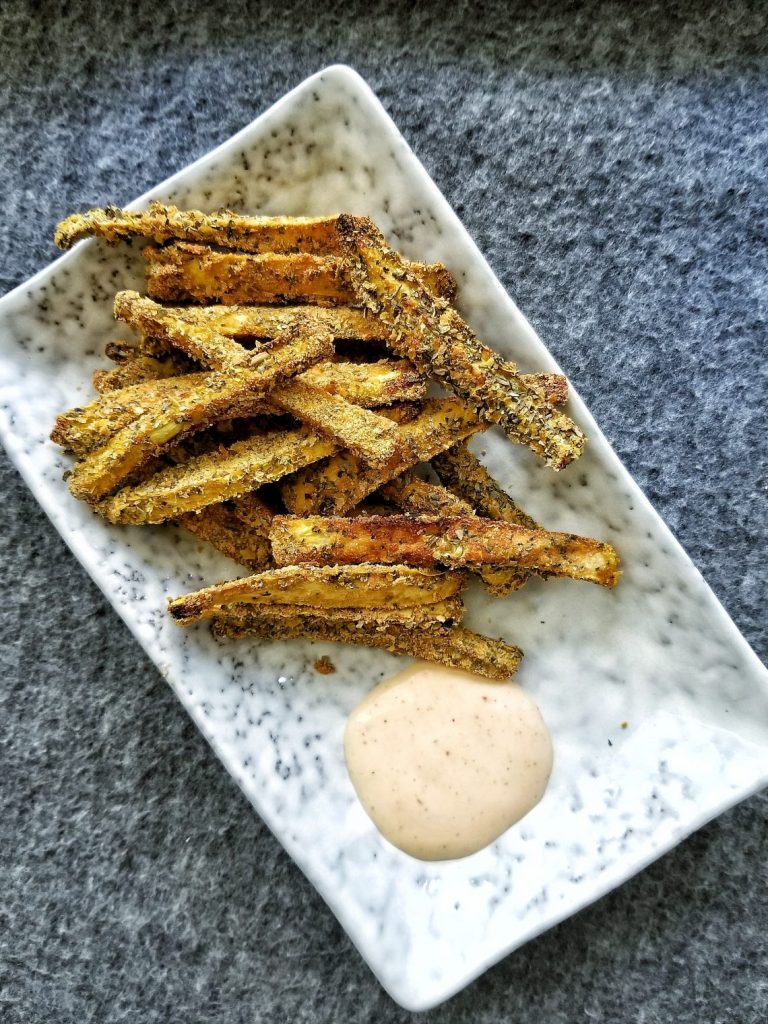 Potato fries are cool, but if you're looking to switch things up and get a crisp out of veg, zucchini fries are definitely the way to go.
Give the kids their favorite sauces and dips and let 'em dunk their zucchini fries. You get to give them veggies and they get to have their fun dips – sounds like a win-win to me.
---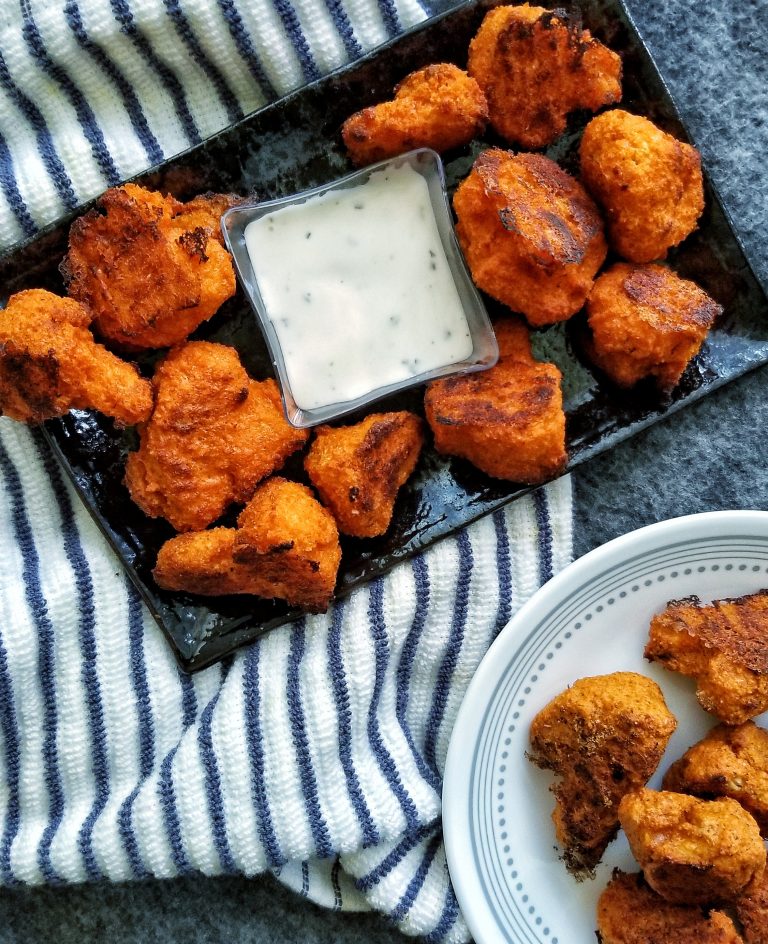 The best way to get your kids to eat vegetables?
Well, cover in something that makes it look like something else. These buffalo cauliflower wings are perfectly tender inside and crunchy on the outside.
---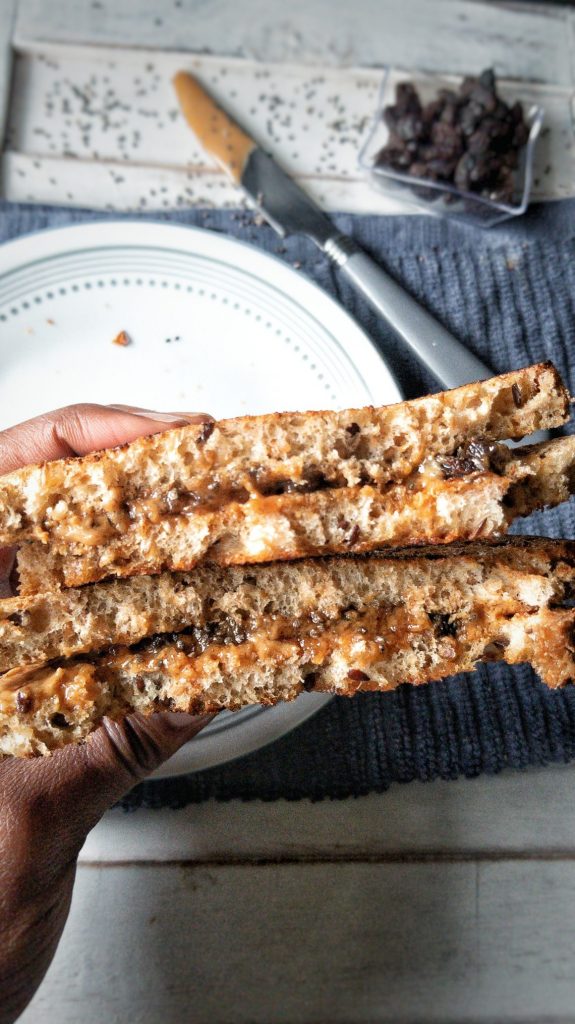 Quick and easy, here's a PB&J sandwich that's perfect for lunchtime or as a snack.
My advice: use natural peanut butter, thick slices of whole wheat bread, and homemade raspberry jam.
We're taking the traditional PB&J sandwich and making it even better.
---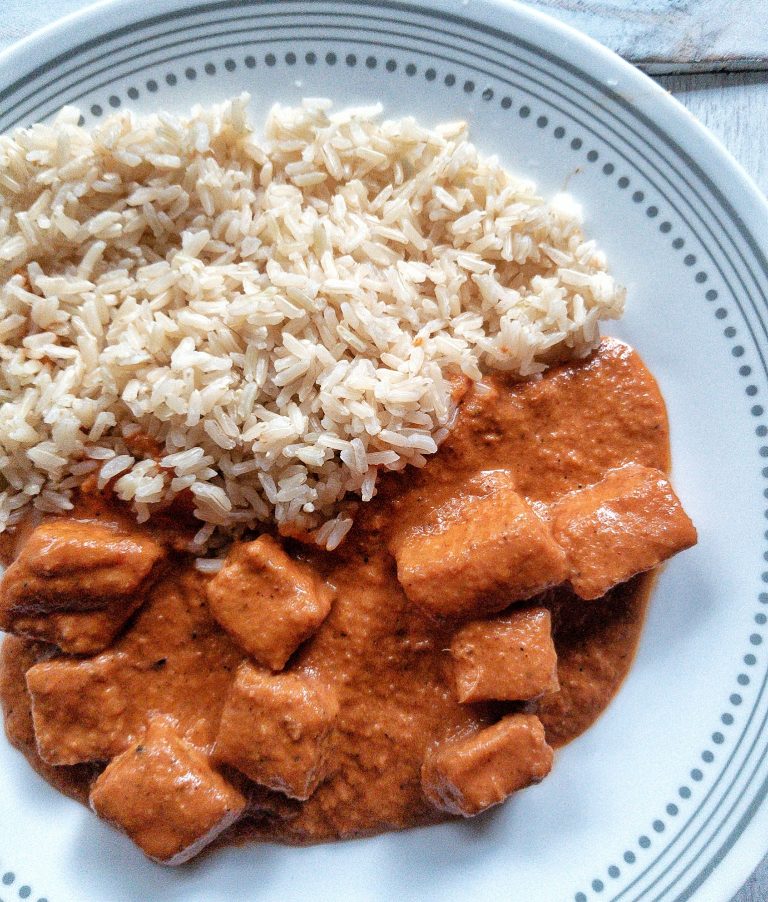 Thinking about introducing something new to your kids? This might be a good start. The veggies and spices are blended into a thick, creamy sauce that they'll never even suspect.
Opt for a side of brown rice for a touch of fiber and added nutrients.
This easy Indian recipe will give your kids something new to test their palates.
---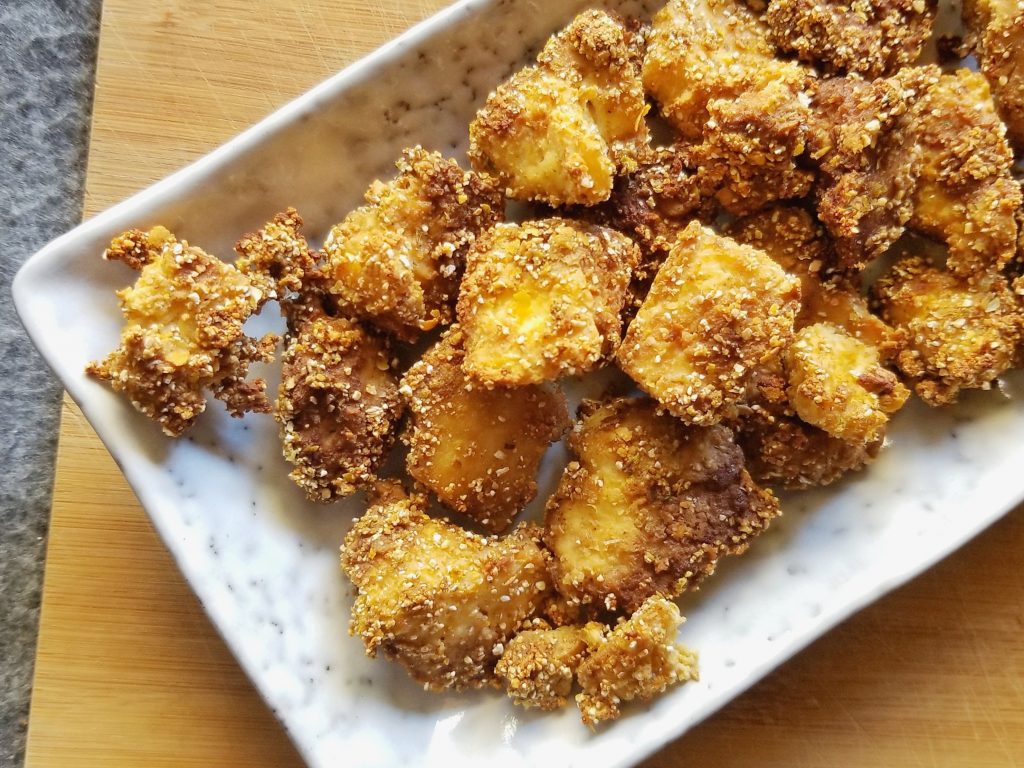 Baked, crispy, and dunkable – these tofu nuggets are that meal that everyone can get behind.
Because they are mild in flavor, they can be tossed and dipped in anything you want. Personally, I still go for a pool of ketchup.
My favorite part about this recipe is that it's so easy to make.
---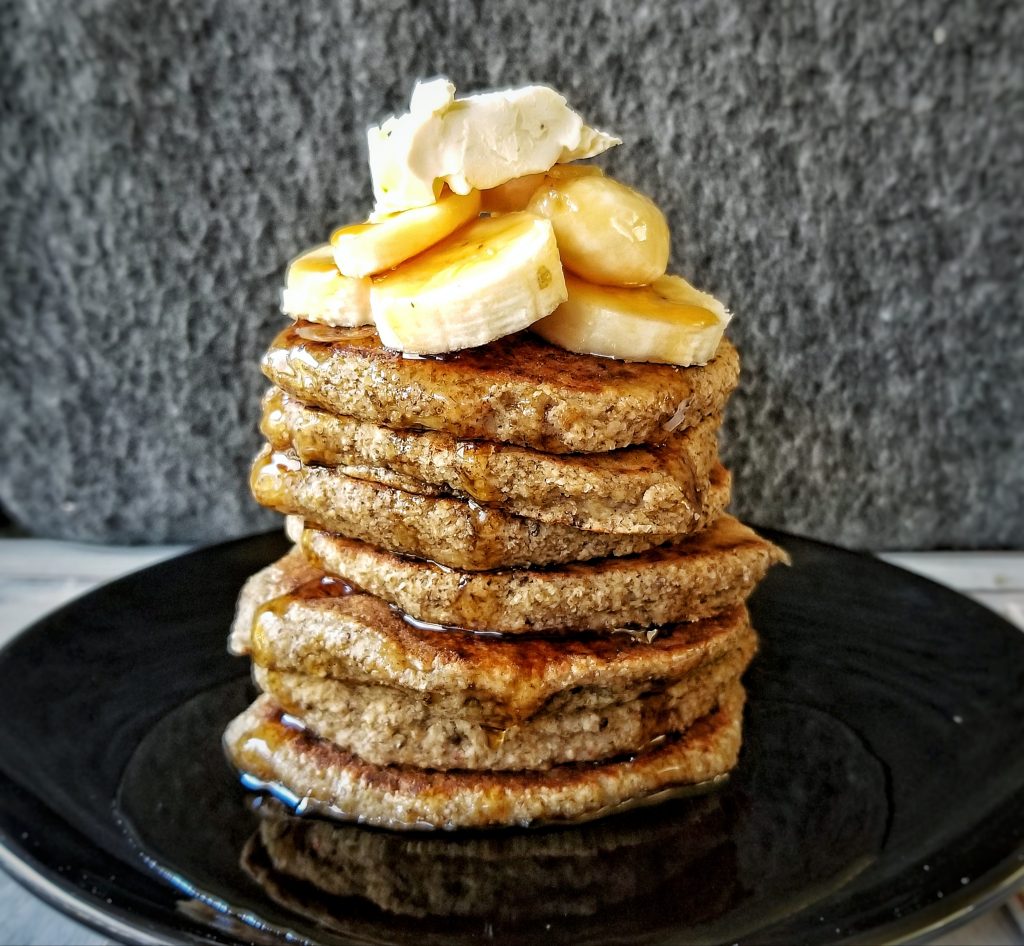 The texture of banans can be offputting, I totally understand. If they aren't blended, whipped into an ice-cream, or fried…they can be a bit mushy.
So, just like everything else here, let's just throw them into a stack of thick, gluten-free pancakes made of oat bran.
---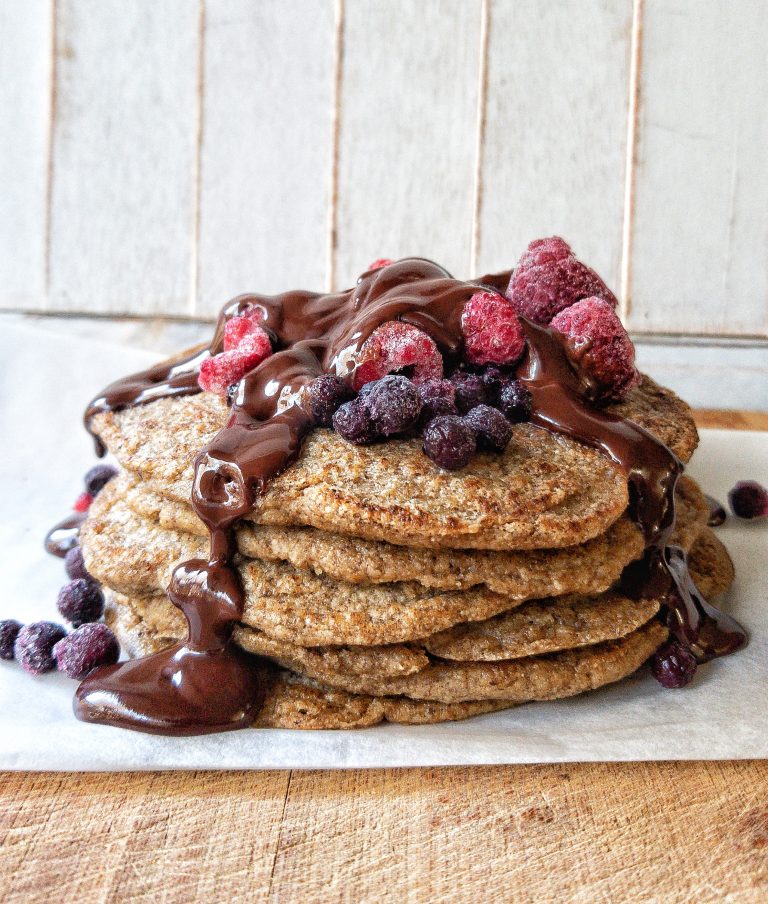 Okay, so maybe the kids aren't interested in a normal stack of pancakes, well, give them chocolate! This homemade chocolate syrup is made from cocoa powder, water, and sugar.
They'll be so distracted by the chocolate, they'll have no idea that their pancakes are stacks of blended oat bran and chia seeds.
---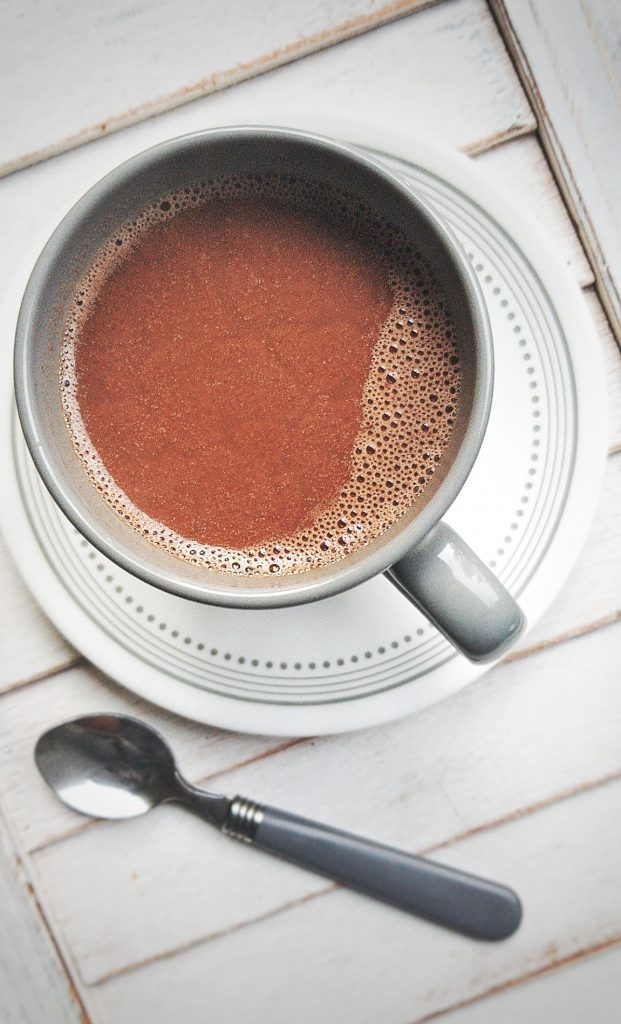 Kids want something warm and sweet to settle their tummies before bed?
Stir up a mug of hot chocolate. Using pure cocoa, this is a chocolate treat with a good source of fiber, iron, magnesium, phosphorus, copper, and manganese
Perfect, warm evening snack for kids and adults alike.
---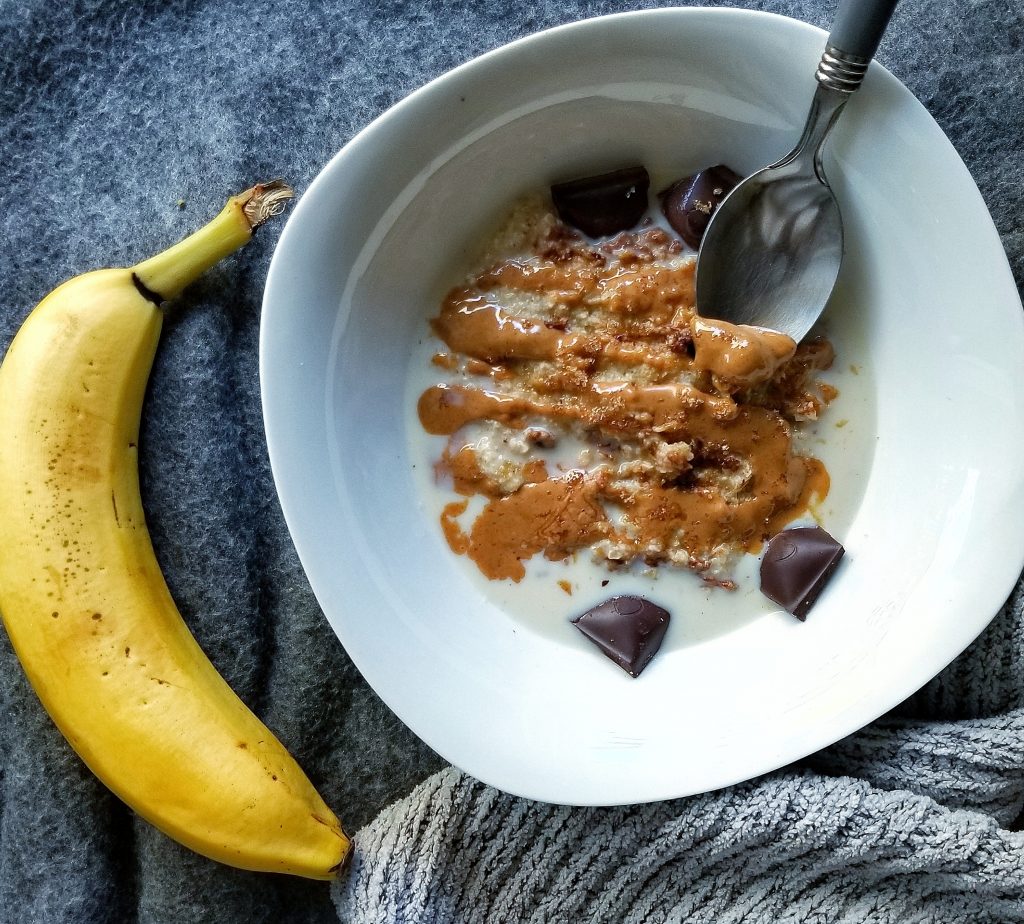 Ah, oatmeal. You either love it or you hate it.
But with chocolate and peanut butter, it's delicious. Especially with the creamy texture of oat bran.
Packed with fiber, healthy fats, and protein, here's a fun food that's will do the body good.
---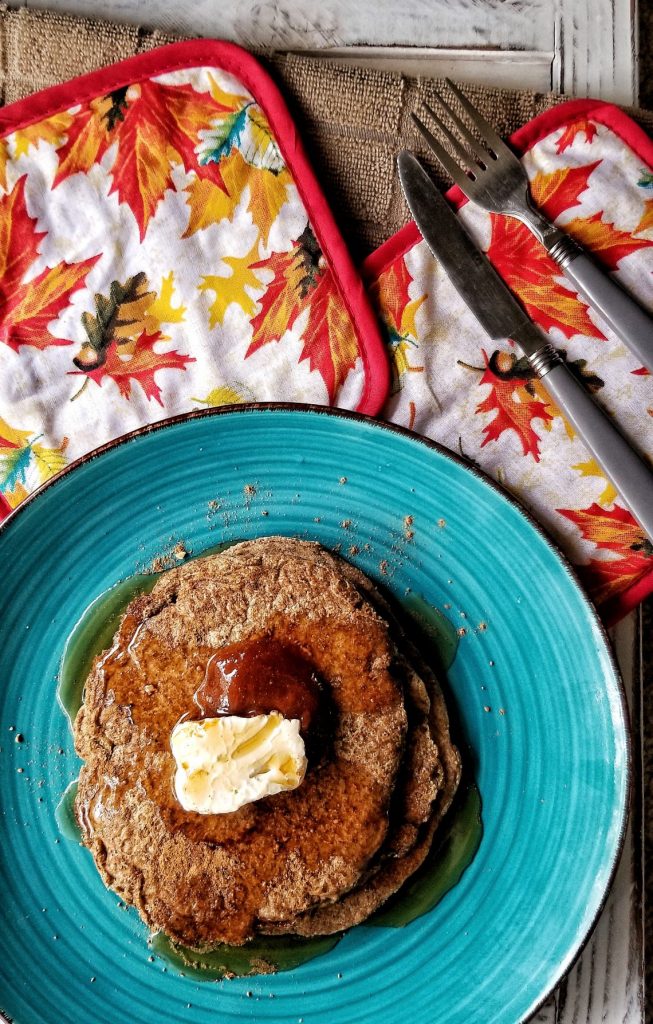 Want a little autumn in your pancakes? Whisk in a shake of pumpkin pie spice.
Serve a tall stack with a pat of vegan butter and a generous pour of maple syrup!
---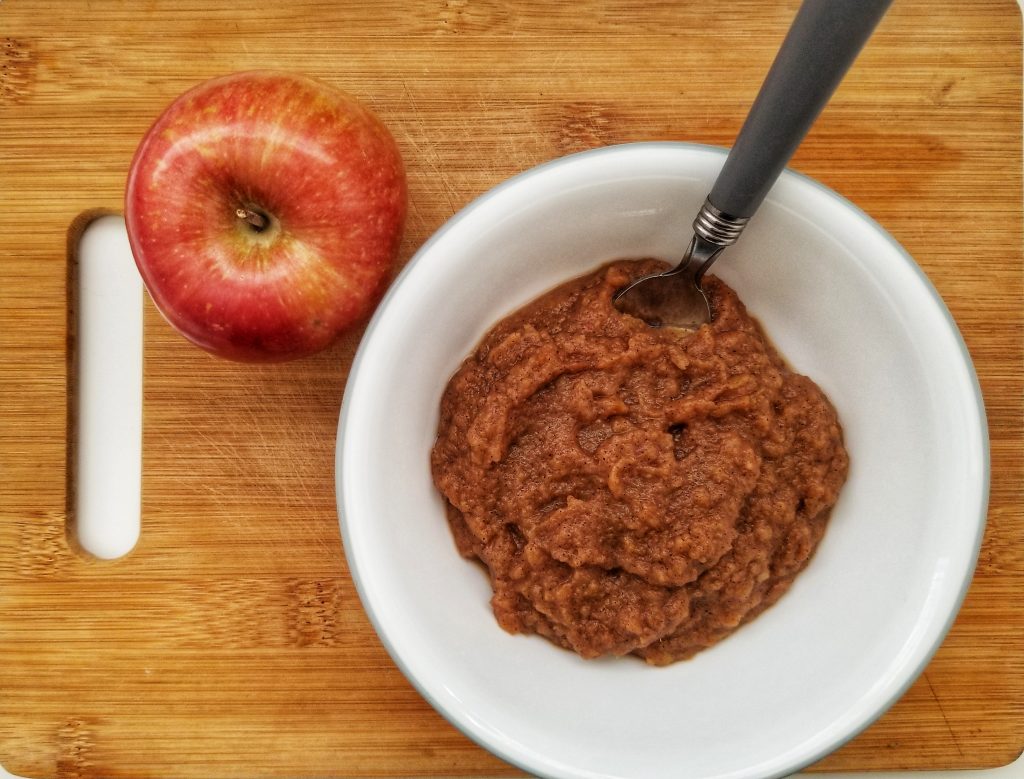 This sweet treat is 100% plant-based using ingredients including crispy, red fuji apples, dates, and a dash of cinnamon.
Have it warm or cold – the choice is theirs. Personally, I like to have it warm during the colder seasons and chilled during the summer.
---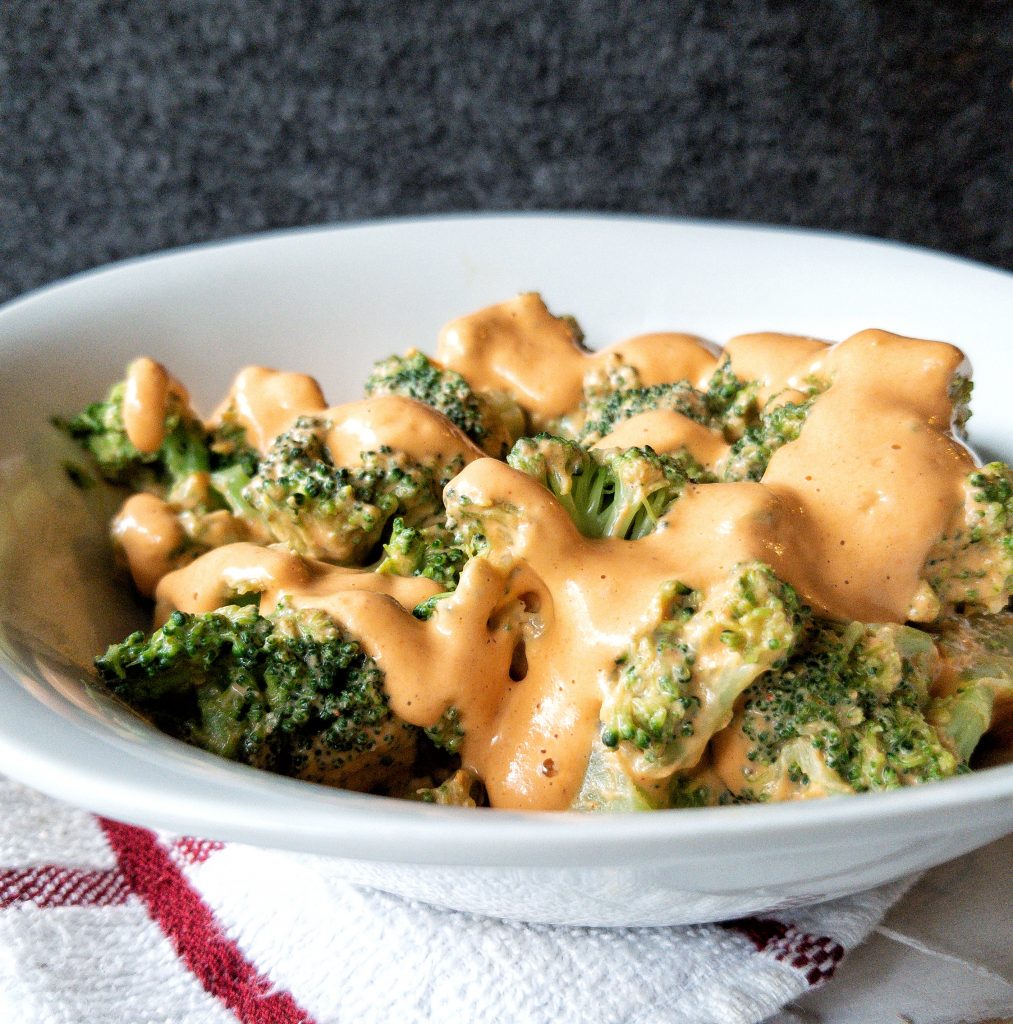 Broccoli and cheese used to be one of my favorite dishes to have growing up. My mother never held back from loading up my plate with the stuff.
This was the type of dish I always wanted to see when someone would say, "eat your veggies!"
---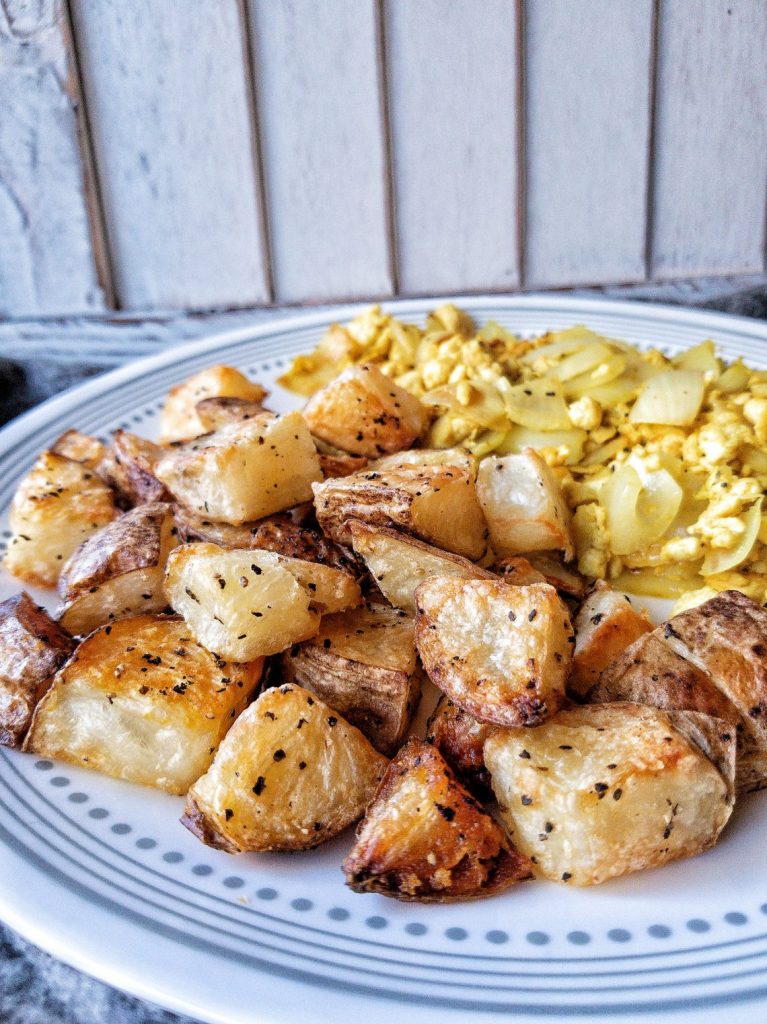 Oh damn. Do you hear that crunch?
That's the sounds of perfectly roasted breakfast potatoes. Looks like your tofu scramble and mushroom bacon has a friend to make breakfast complete.
---
A plant-based take on the beloved meat sauce, we're using mushrooms to achieve a meaty-texture and umami flavor.
Use their favorite pasta sauce and hide the veggies! They don't like a chunky pasta sauce? Blend it up.
---
Tried a dish from this 19 Kid-Friendly Plant-Based Recipes list?
Please leave a comment below, share it, rate it or tag a picture @plantbasedandbroke on Instagram and hashtag it #plantbasedandbroke. Show off that creation with us
Please follow and like us: