(
This post may have affiliate links. Please see my disclosure.
)
From cold sandwiches to cozy stews – we got you covered. 
As much as we love all 3+ meals of the day, we're focused on lunch this time around! 
However, if you're also looking for quick and easy breakfast ideas, check out our creamy oat bran porridge and tofu scramble.
Some of my other favorites that can be made ahead are chocolate chia seed pudding and blueberry banana bread. 
If you're new to a plant-based diet, I got you – these packed lunch ideas are easy to make with easy-to-find ingredients. 
Mushroom Lentil Loaf
Let's crank on the oven for an umami-blasted Mushroom Lentil Loaf made with plant-based ingredients! Made with juicy mushrooms, protein-packed lentils, spices, and topped with a sweet-and-savory glaze
Make This Recipe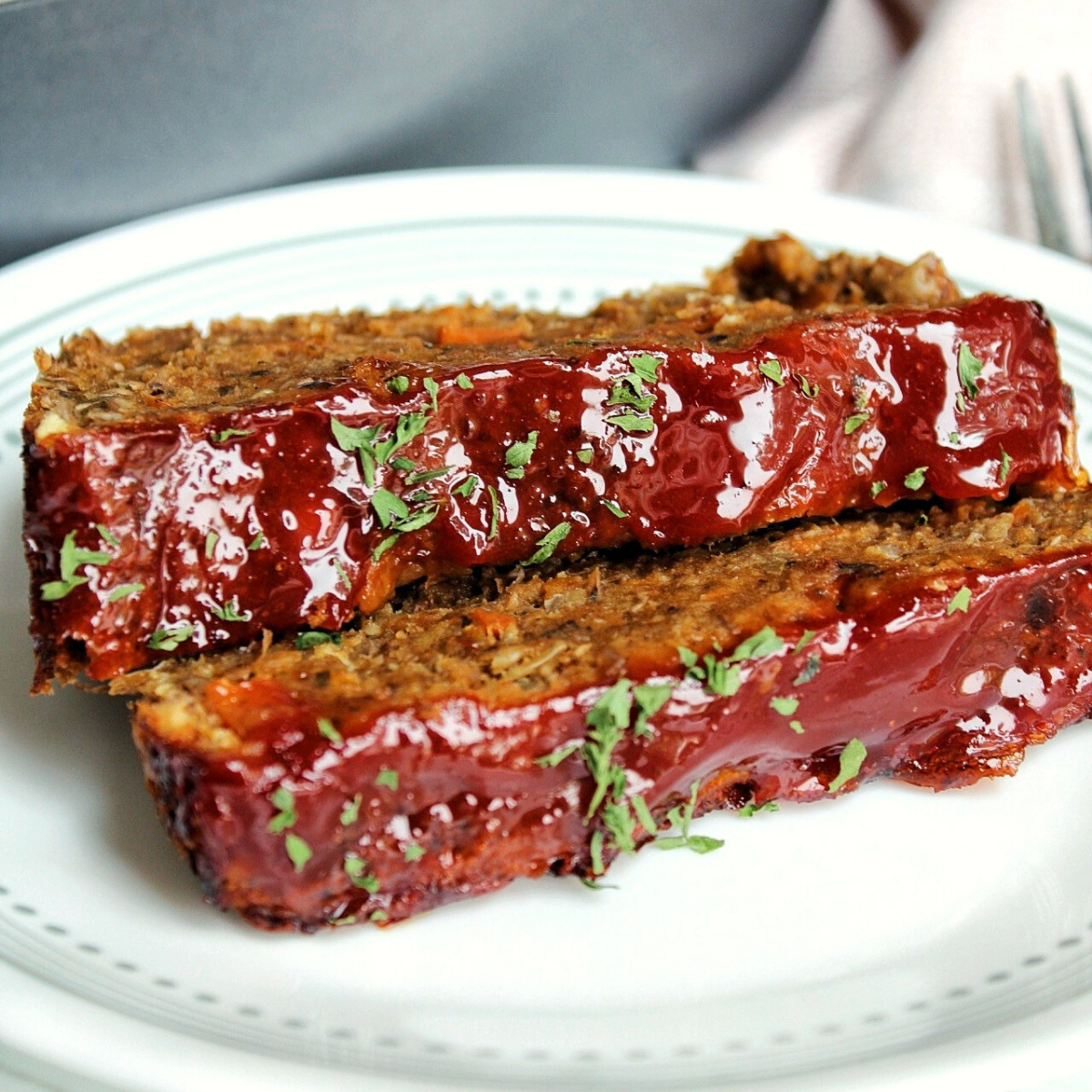 Made with mushrooms and lentils! It's the perfect dish to serve up with creamy mashed potatoes, roasted potatoes, or a side of white rice.
Beefless "Beef" Stew (Puerto Rican Style)
Using Gardein Beefless Tips, we're firing up the stove to make a hearty pot of Beefless "Beef" Stew – Puerto Rican style! Loaded with potatoes, carrots, and Puerto Rican flavors
Make This Recipe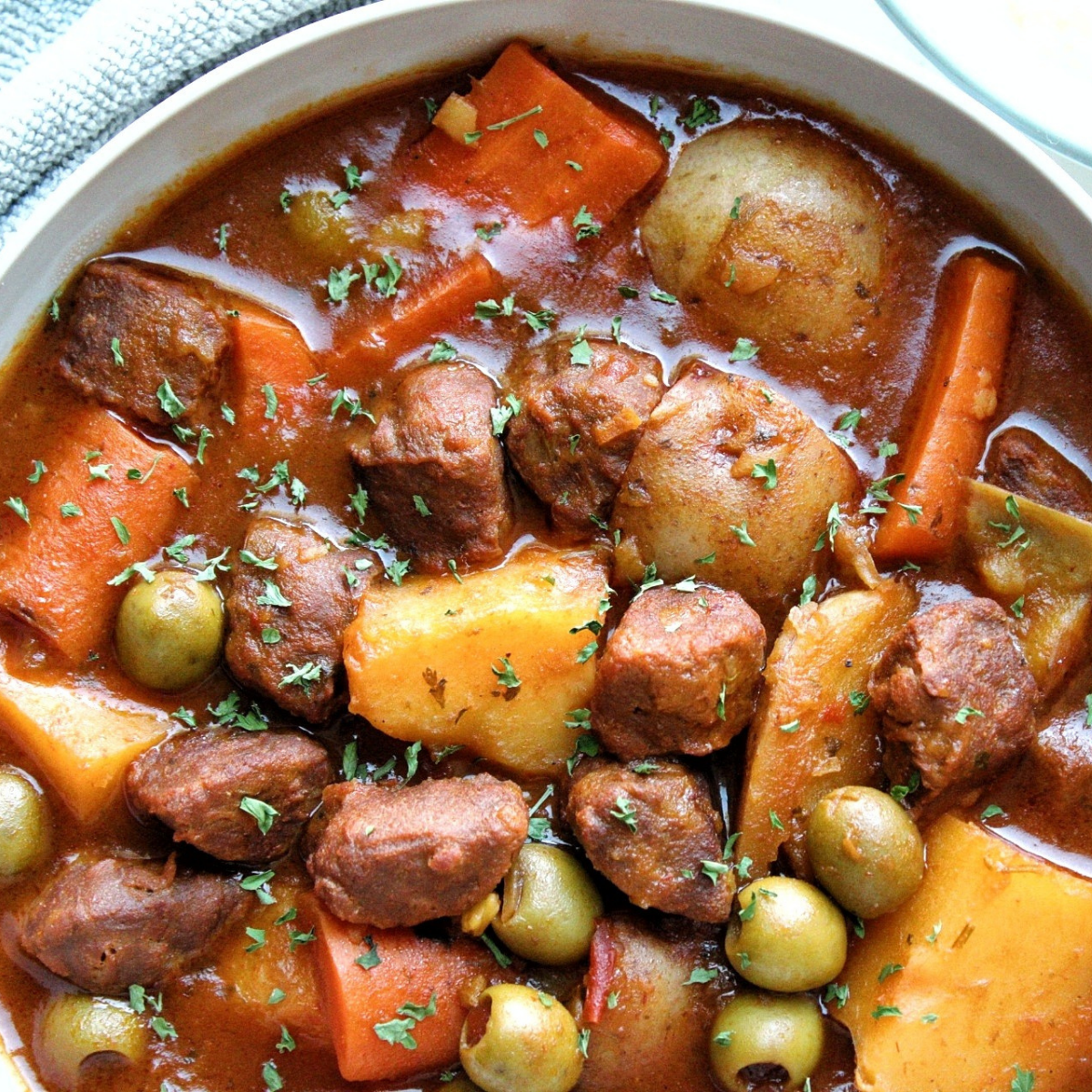 This meat-free "beef" stew is made with Puerto Rican flavors in mind. It's a vegetarian take to "carne guisada" and it's made with vegan beef tips, carrots, potatoes, and potatoes. Serve with a side of rice, sliced avocado, and plantains.
Plant-Based Chickpea Salad Sandwich
Hearty, creamy, dairy-free chickpea salad sandwich made with real ingredients. The perfect summertime recipe that satisfies even the biggest appetite.
Make This Recipe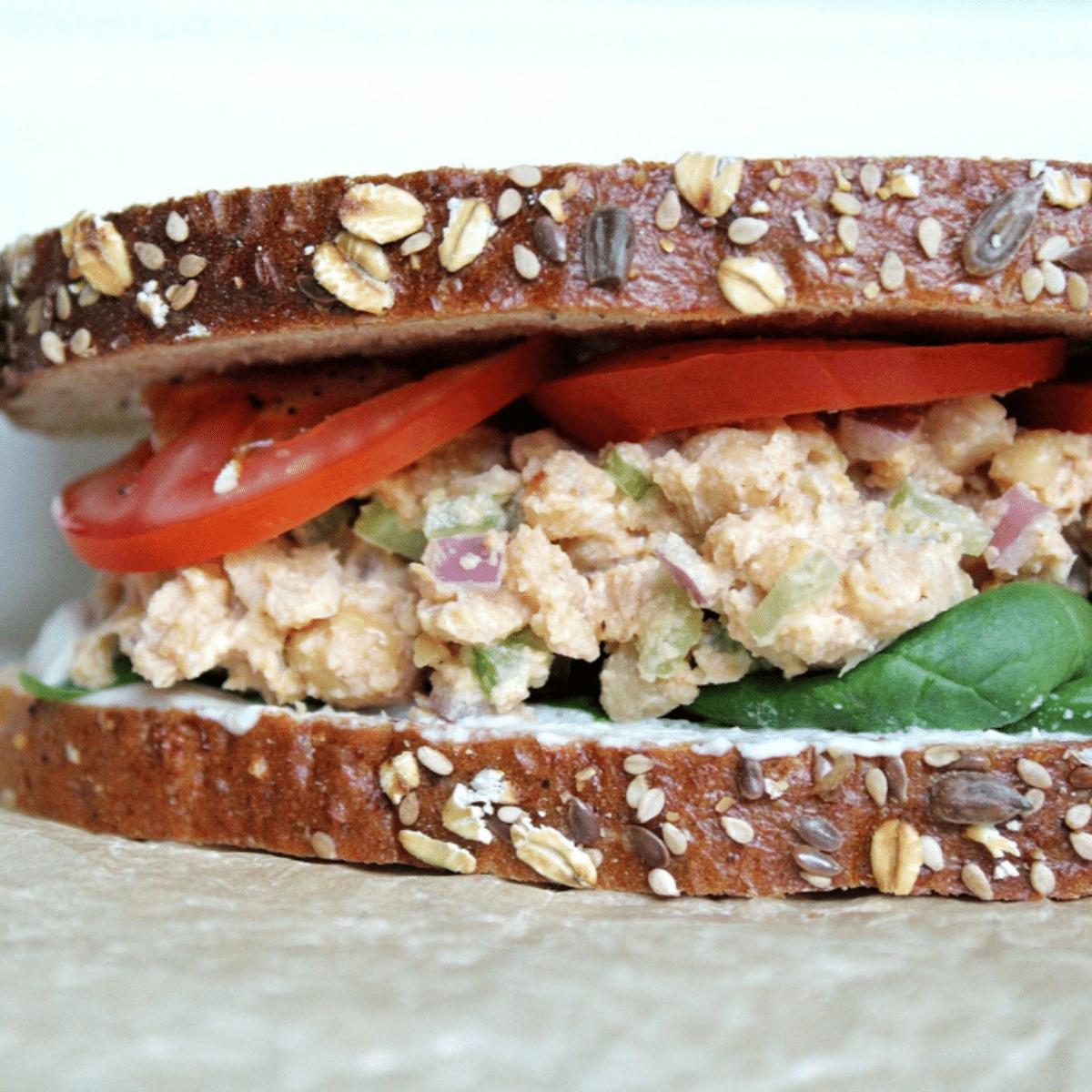 Don't feel like cooking? A chickpea salad sandwich is a perfect meal! Made with canned chickpeas, onion, and celery. Just load it up into a sandwich, or serve with saltine crackers.
Creamy Rigatoni With Sofrito Avocado Sauce
Quick and easy, creamy rigatoni pasta gently tossed in avocado and fragrant sofrito sauce. Made with a Puerto Rican twist, using adobo. A delicious dinner recipe that's perfect for a busy weekday summer night.
Make This Recipe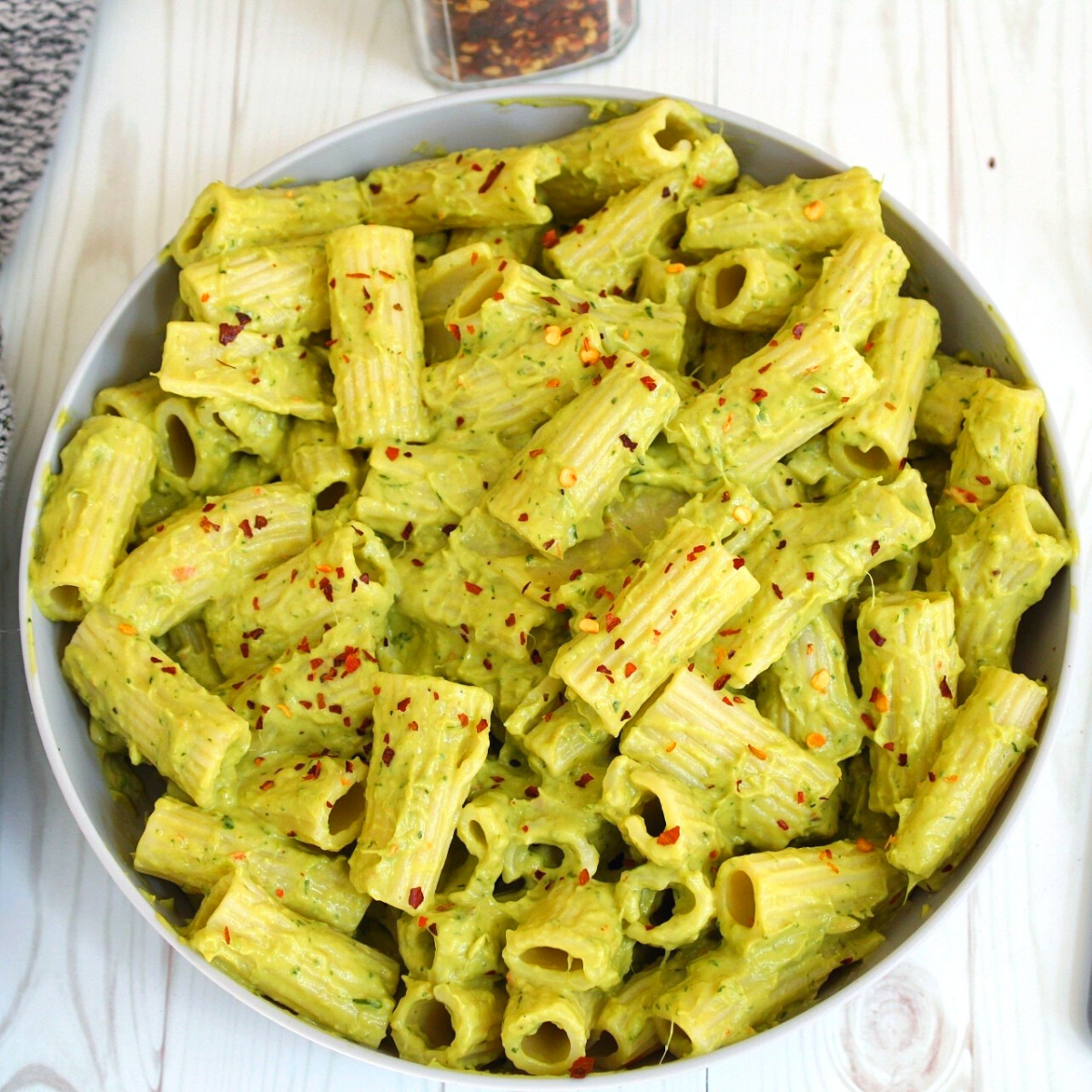 A refreshing, easy pasta is the way to go! Made with sofrito and avocado – this creamy rigatoni is best served chilled.
Oil-Free Vegan Fried Rice
A delicious, oil-free healthy vegan fried rice recipe loaded with your favorite veggies along with tofu scramble!
Make This Recipe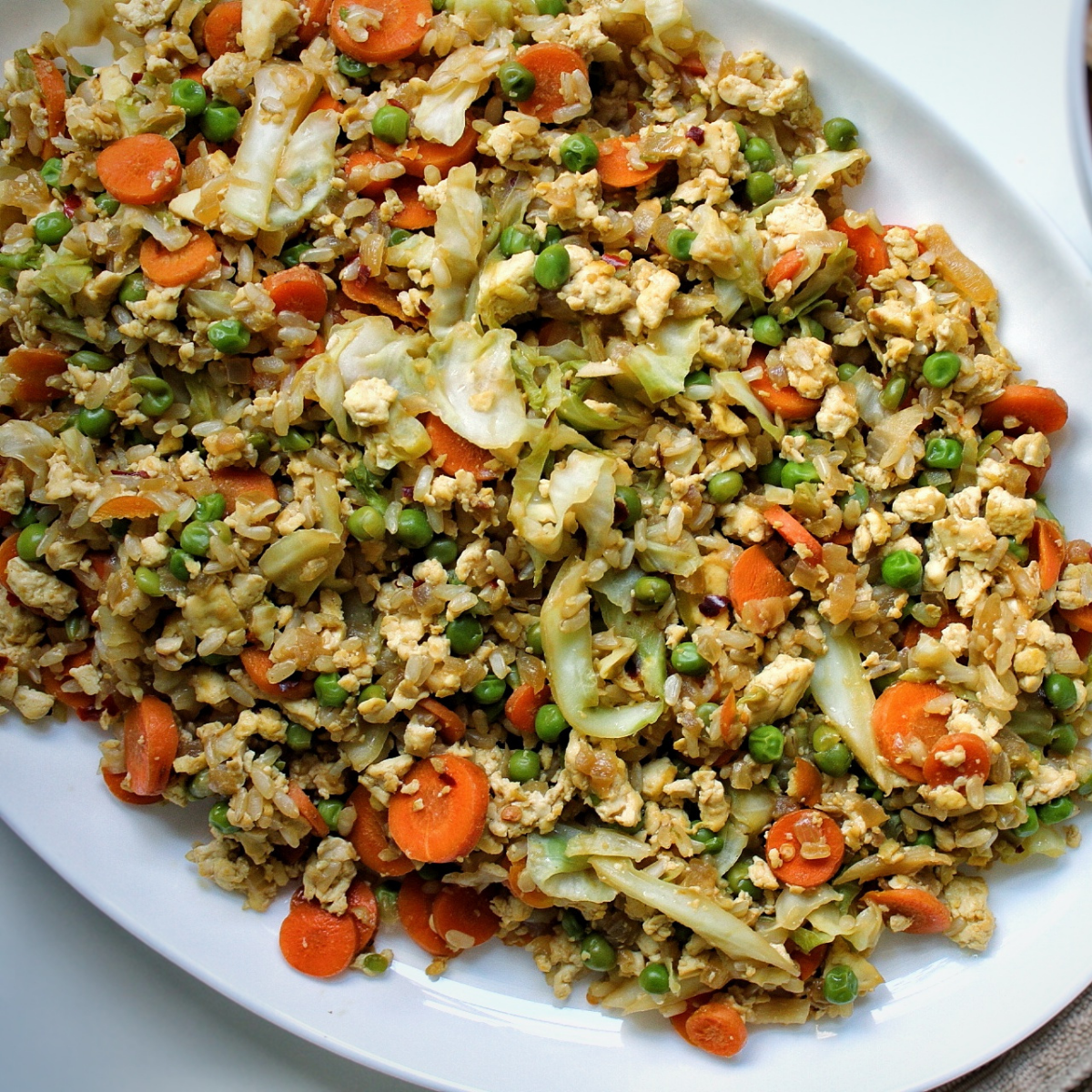 Oil-free fried rice is the perfect packed lunch for when you want your veggies and your carbs too. It's made with any vegetables you have on hand along with a protein-packed tofu scramble.
Vegan Butter Chicken (Murgh Makhani)
A creamy, savory, rich vegan "butter chicken" recipe made with tofu. This recipe is 100% meat-free and packed with insane flavor. Pair this dish with rice, naan, or roti.
Make This Recipe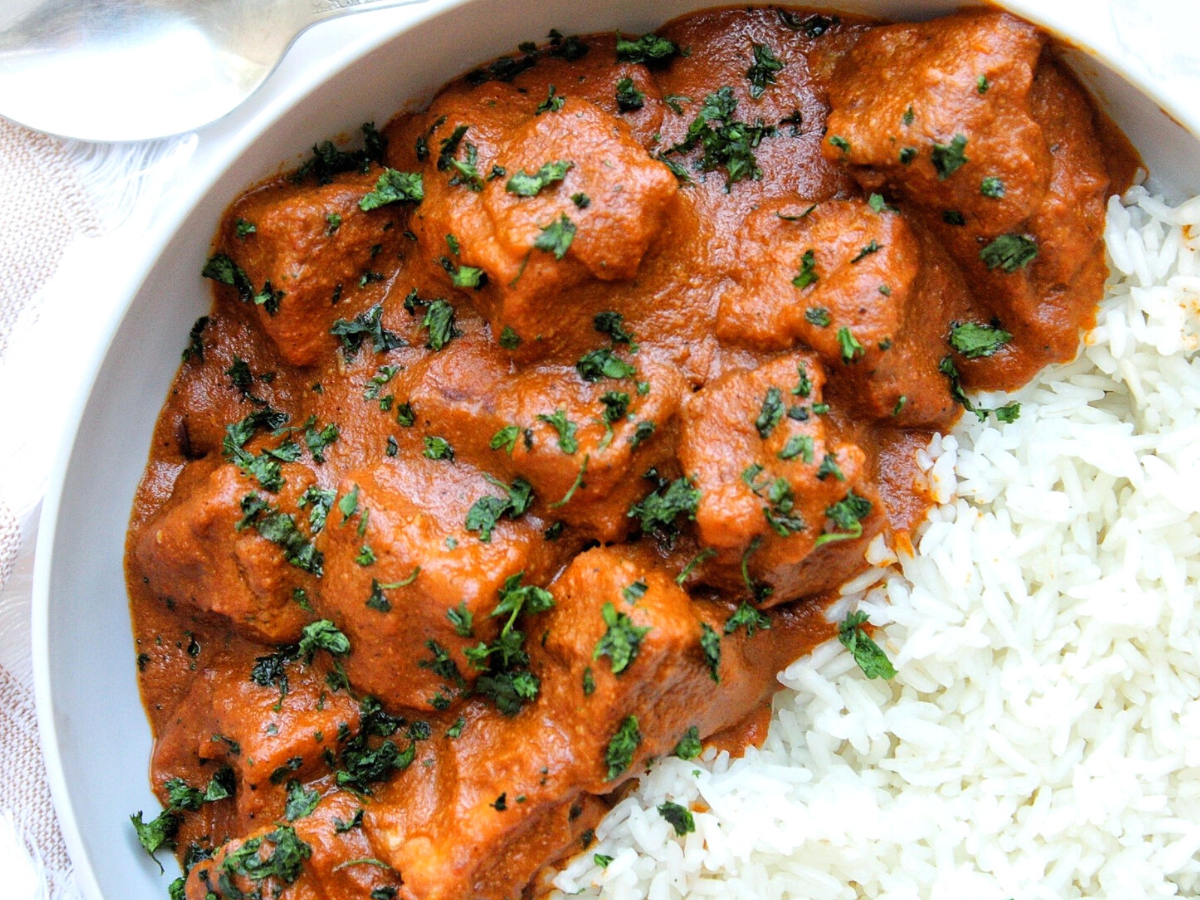 Grab those Indian spices and make a creamy, vegan butter chicken for your next lunch meal! Best paired with flatbread/naan, rice, or salad.
Vegetarian Tofu Bean Chili
The BEST vegetarian tofu bean chili. This classic, comfort dish is made with tender tofu, creamy beans, rich tomato sauce, and a blend of pantry-friendly spices. 
Make This Recipe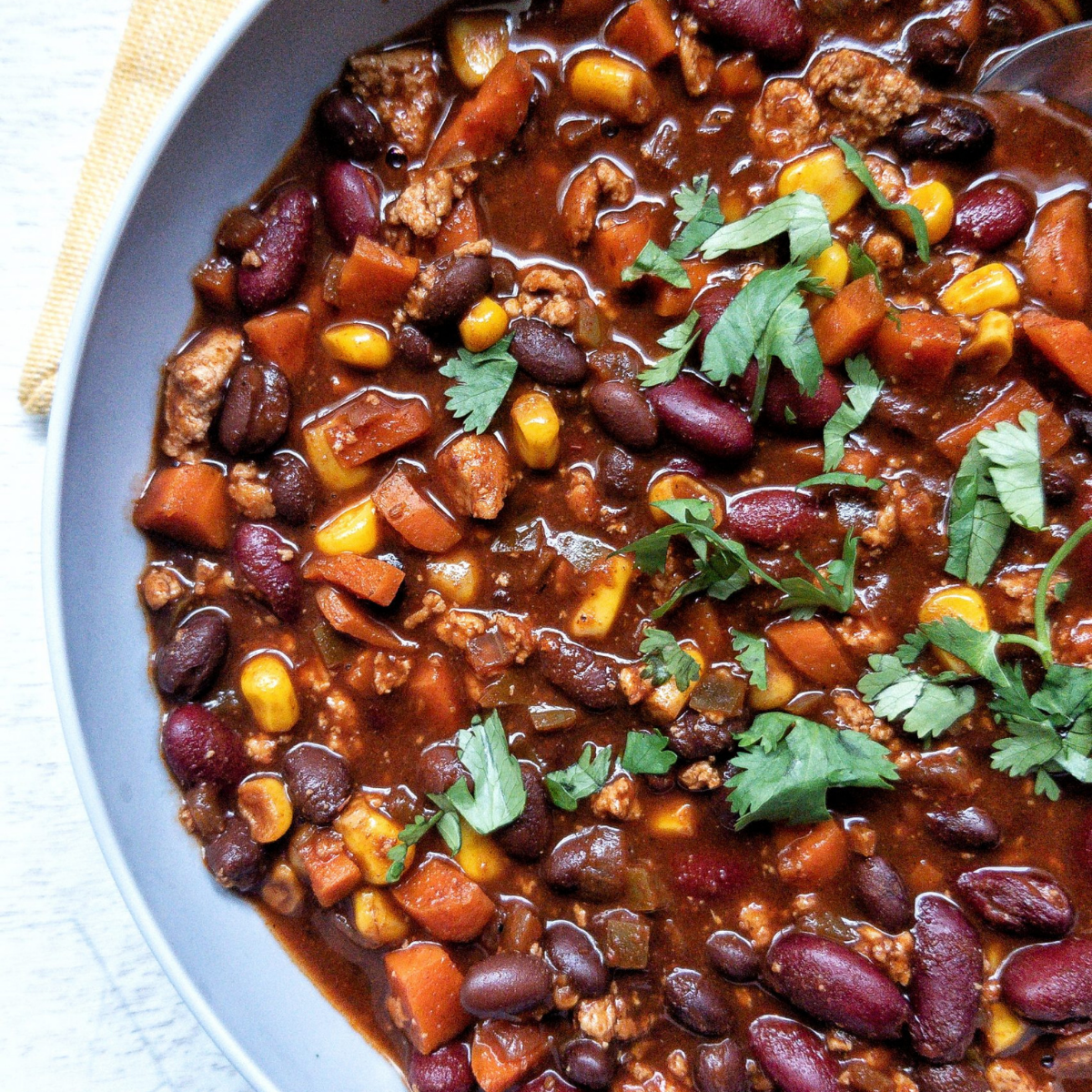 Before heading out, grab that tupperware of last night's chili for today's lunch. This tofu bean chili is made with beans, tofu, corn, tomatoes, and a variety of spices.
Vegan Palak "Paneer" With Tofu
Flavor-packed vegan palak "paneer" made with tofu, spinach, and Indian spices. A healthy dish that is best served with naan, roti, or a side of rice.
Make This Recipe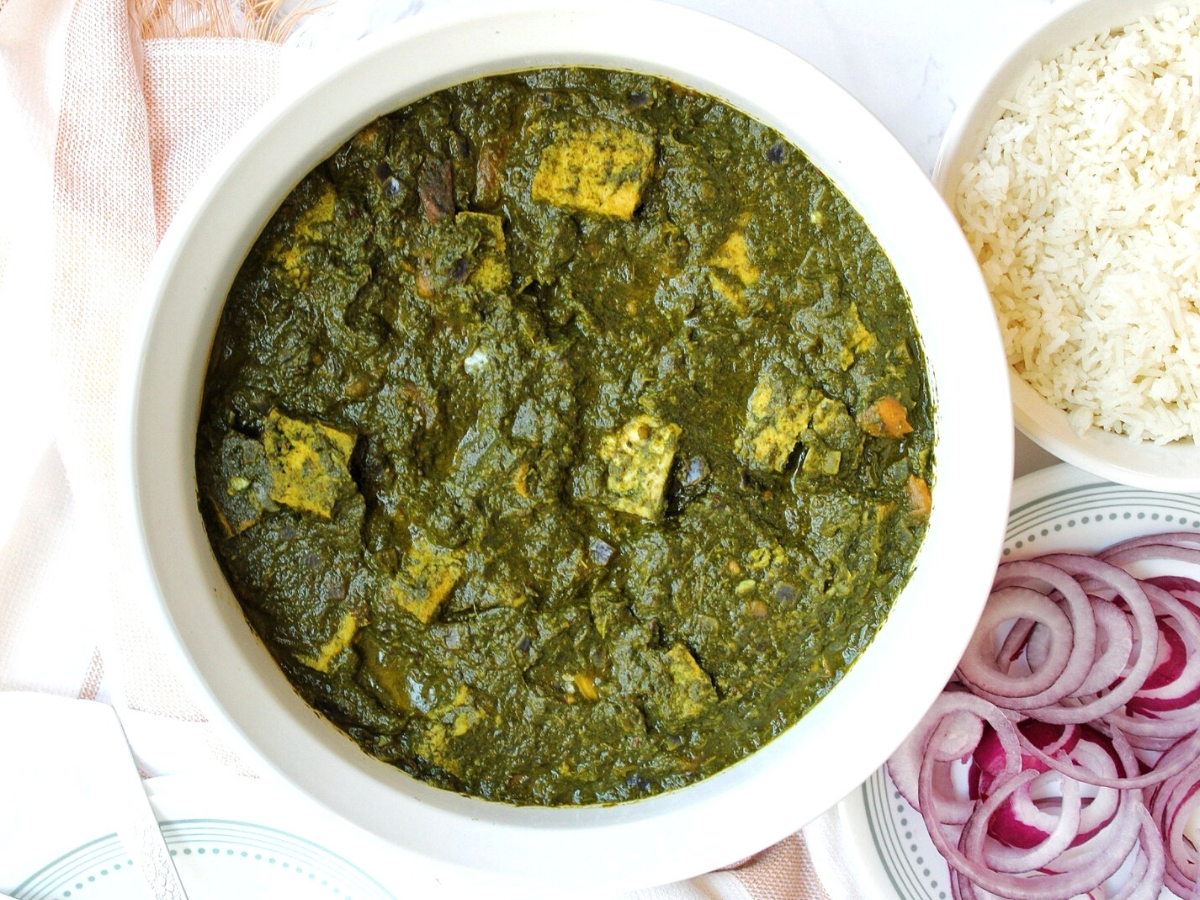 Palak "paneer" made with tofu, spices, frozen spinach. It's a great way to get in your daily fiber and protein needs. Enjoy it with a side of white rice or bread.
Smoky Vegan Mac and Cheese
Get your spoons ready and dig into this smoky vegan mac and cheese. It's a healthy, oil-free alternative that's kid-friendly and out-of-this world good!
Make This Recipe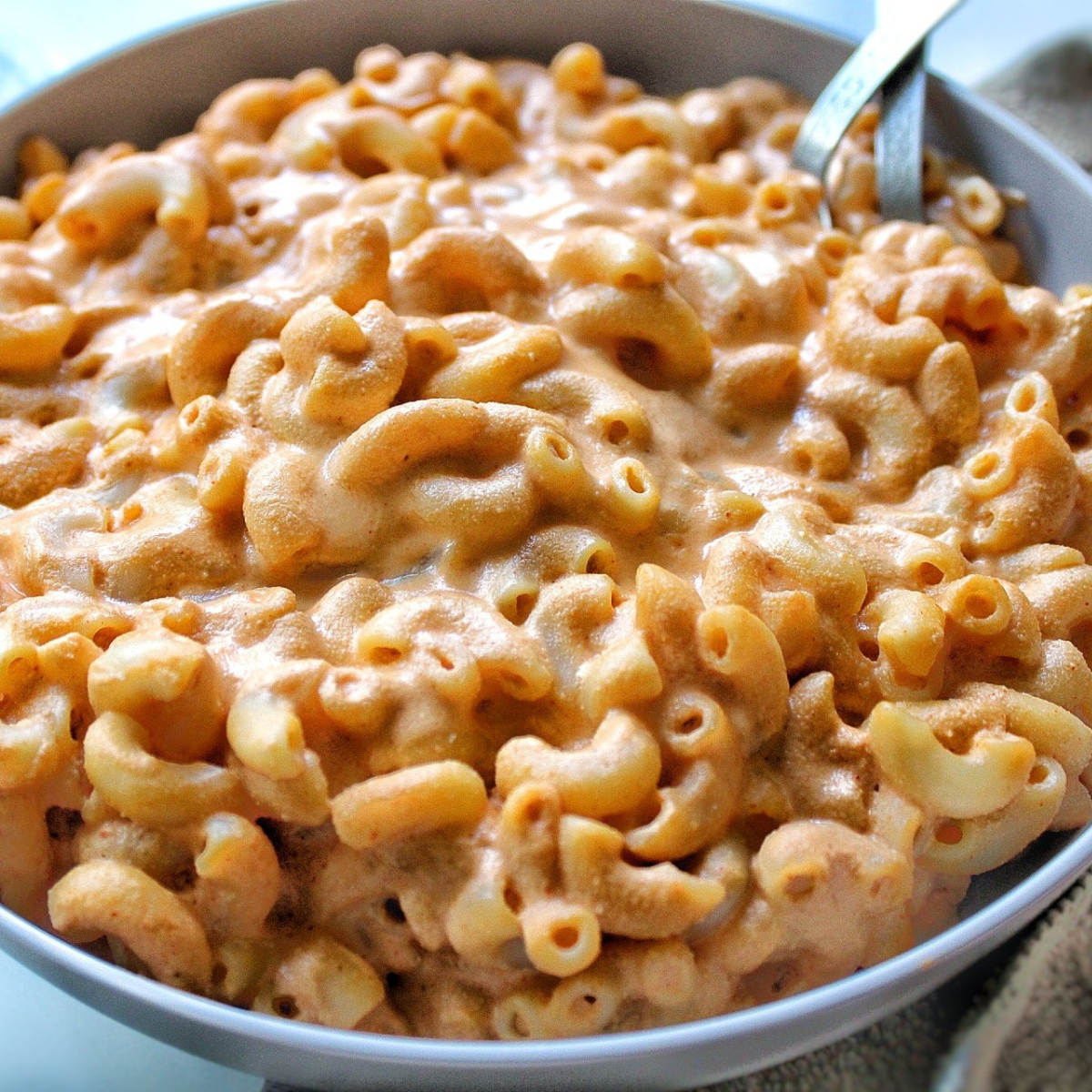 Make lunch fun with a bowl of creamy mac and cheese made with a homemade cashew sauce.
20-Minute Thai-Style Vegetable Red Curry
Flavor-packed, Thai-style vegetable red curry made with sweet red bell pepper, broccoli, and tender potatoes. Cooked in just 20 minutes! Serve with a side of jasmin rice or roti.
Make This Recipe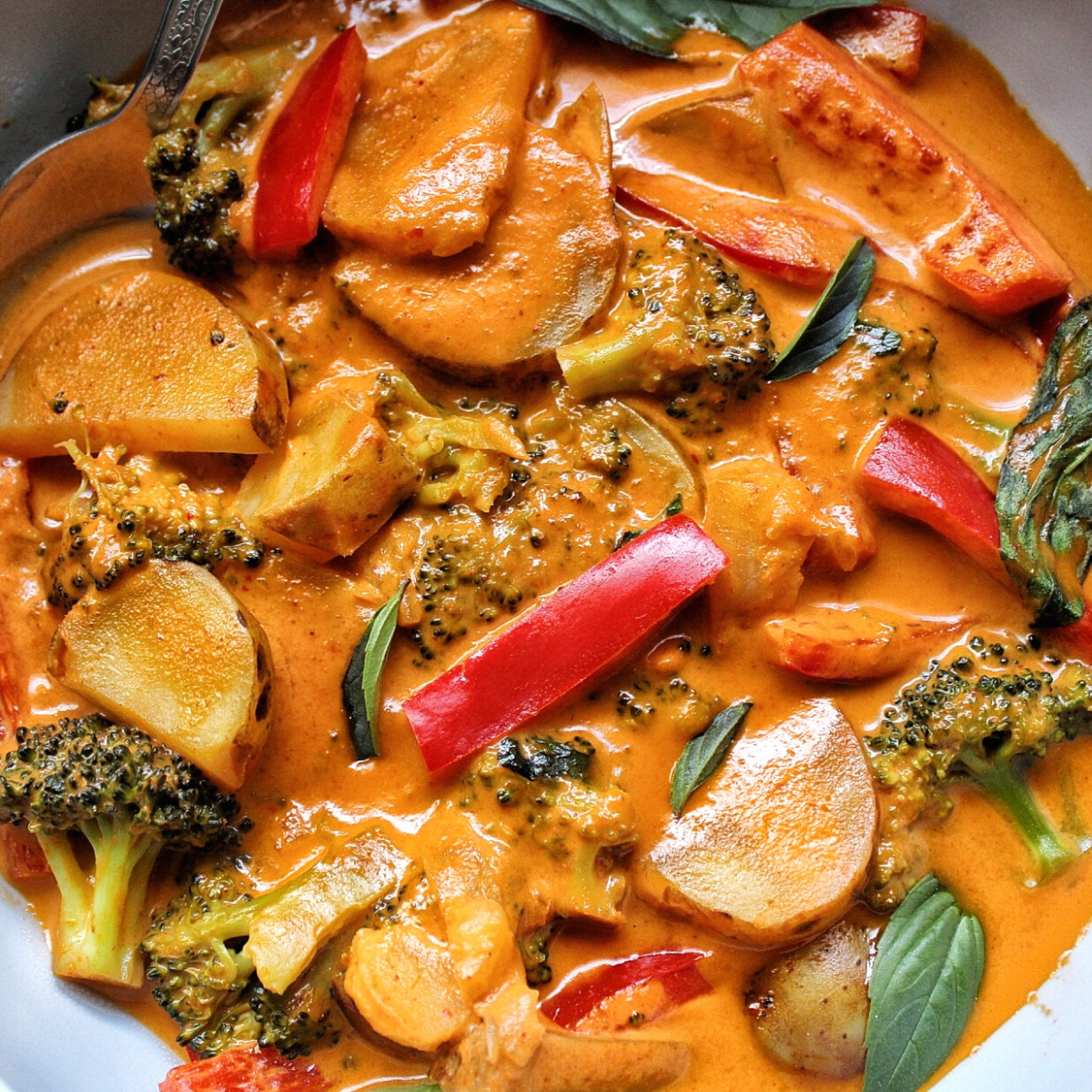 Go into work or school with a bowl of big flavor! This Thai-style vegetable red curry is made with broccoli, red bell peppers, potatoes, and creamy coconut milk.
Vegan Roasted Tomato Basil Soup
Fire-blasted vegan Roasted Tomato Basil Soup made with plant-based, healthy ingredients! The perfect, cozy, homemade soup, perfect for a chilly night.
Make This Recipe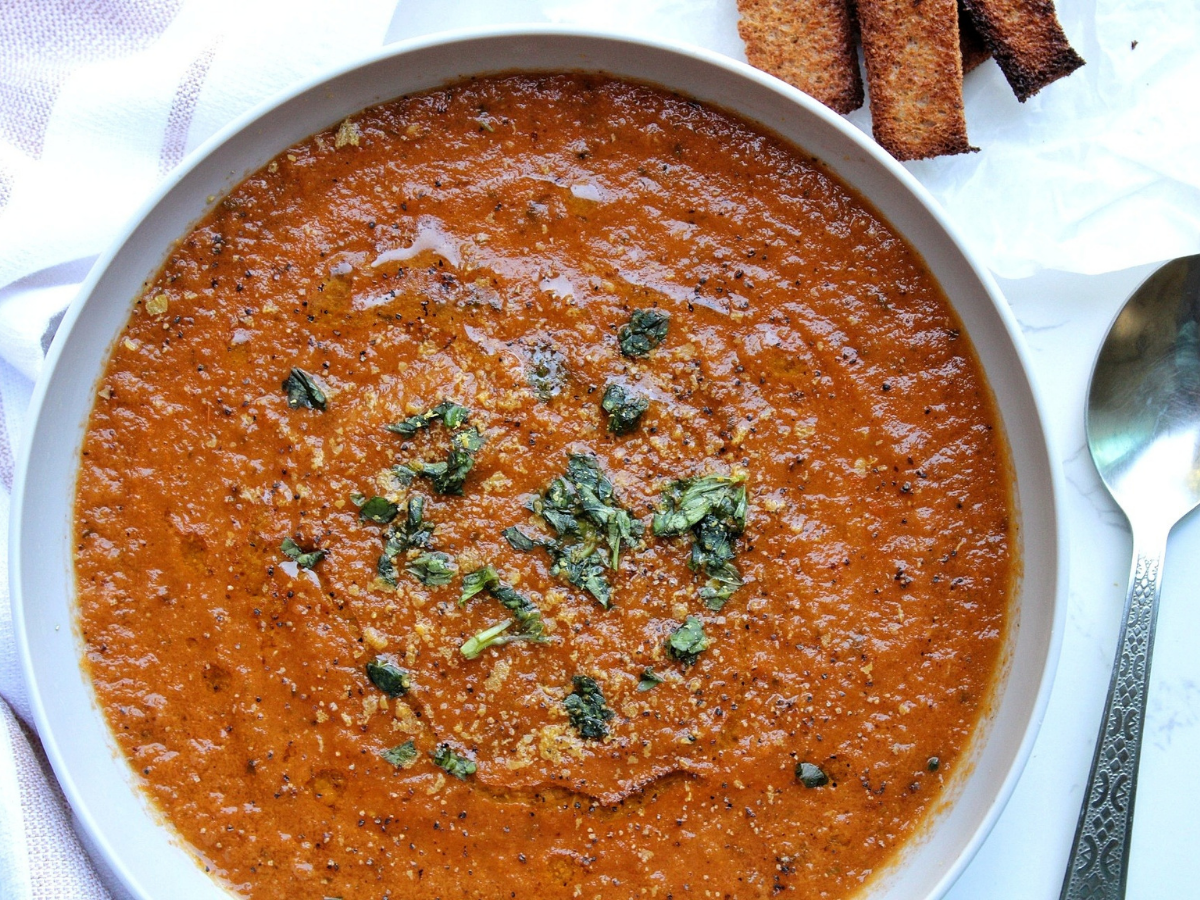 Need something light and cozy? Go for roasted basil soup made with real tomatoes. Pair with a side salad or grab fruit for a lunch dessert.
How To Cook Dry Black Beans (No Soak)
Time to put those dry black beans to work! Here's an easy way on how to cook dry beans from scratch – no soaking needed. These beans are packed with plant-based fiber, protein and they're EASY to make.
Make This Recipe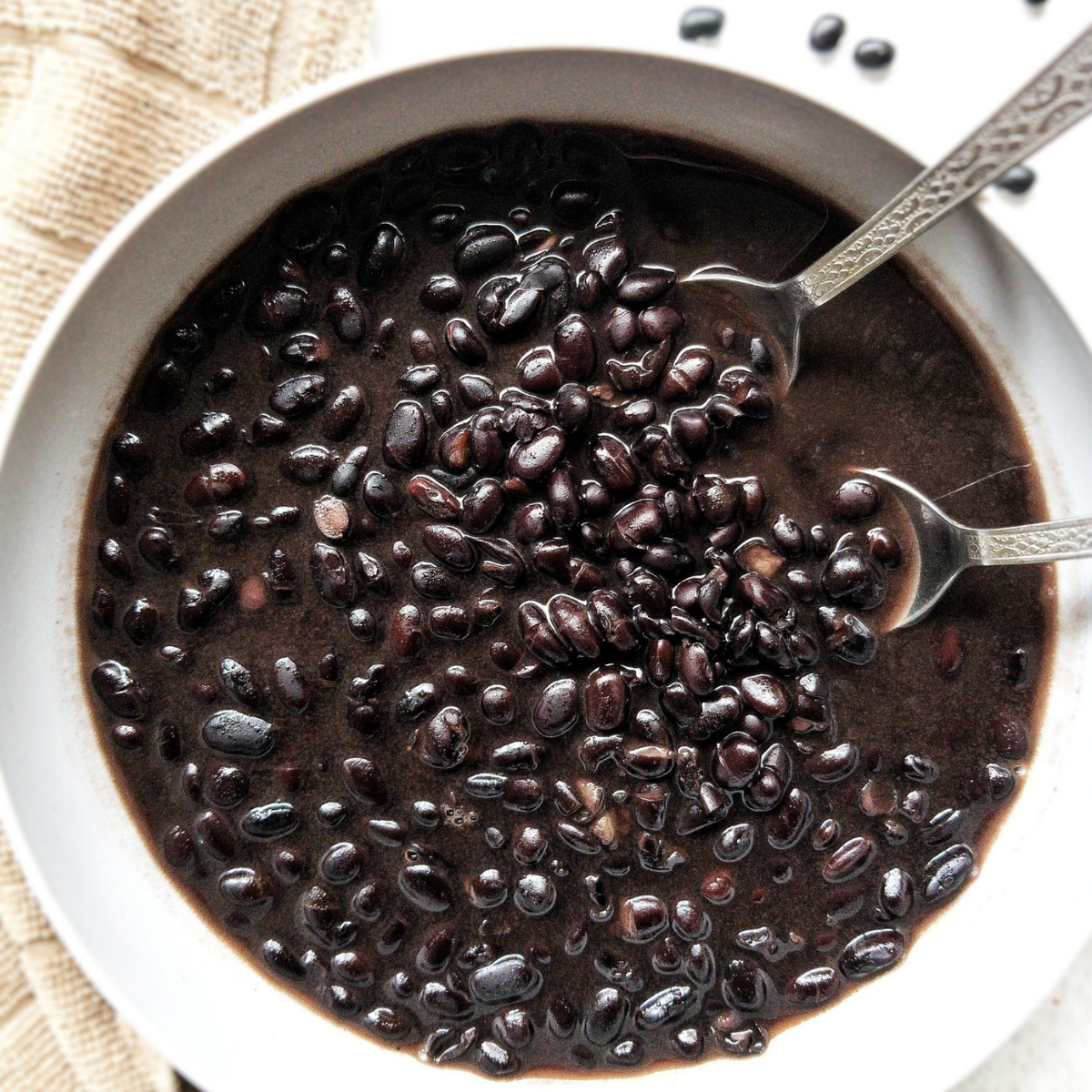 Black beans are cheap, packed with protein, and easy to make. They warm up nicely and can be served with a scoop of white rice and sliced avocado for a bulkier meal.
Black Bean Tofu Burger Recipe
Protein-packed, healthy plant-based burgers made with tofu, black beans, and mushrooms. A kid-friendly burger that's great for a weekday dinner meal. Gluten-free, vegan, and healthy.
Make This Recipe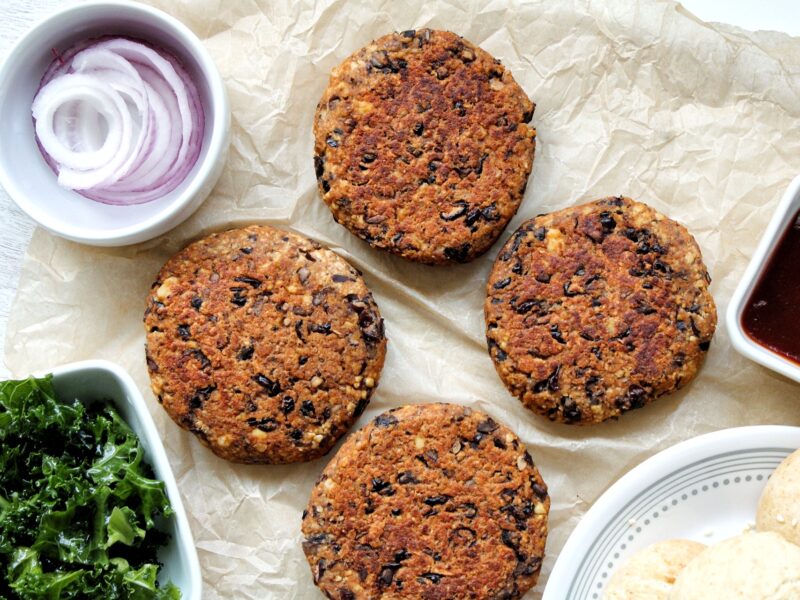 Pack up the toppings and your burgers and you're ready to go! Serve with a side of potato wedges, roasted potatoes, or onion rings.