(
This post may have affiliate links. Please see my disclosure.
)
What's for lunch today? If you need some plant-based inspiration or ideas, I have your back.
When I need to stop being lazy and eat a real, healthy meal, I have a few things in the rotation that I like to have for a mid-day eat. Everything from burgers, sandwiches, curries, soups, and stews.
Many of which can be planned/prepped, properly stored, and eaten throughout the week.
Need more lunch recipes? Check out our lunch category!
Benefits To These Vegetarian Lunch Recipes:
All of the recipes are made with easy-to-find, affordable ingredients. 
They can be meal prepped at the beginning of the week and then reheated.
They are packed with plant-based protein. 
If you're in a hurry, these recipes take less than 30 minutes to make. 
They are healthy! 
Need to take lunch with you? Check out our Vegetarian Packed Lunch Ideas. 
Tips For Storing Lunches
When storing lunches, you'll generally want to keep dry food separate from liquids or wet food.
For example, keeping salad lettuce, and vegetables in one container and the dressing in another. Or, have a bento-style lunch container with a separator.
Meal Examples To Store In Bento-Style Containers:
Chili + Cornbread
Rice + Beans
Flatbread + Curry
Salad
Meal Examples To Store In A Mason Jar:
Soup
Stew
Pasta
Salad (dressing separate)
Parfait
Need dinner ideas? Check out 11 Easy Plant-Based Dinner Ideas. Or, if you need something fast for dinner, go for our list of 30-minute dinner ideas.
Vegetarian Tofu Bean Chili
The BEST vegetarian tofu bean chili. This classic, comfort dish is made with tender tofu, creamy beans, rich tomato sauce, and a blend of pantry-friendly spices. 
Make This Recipe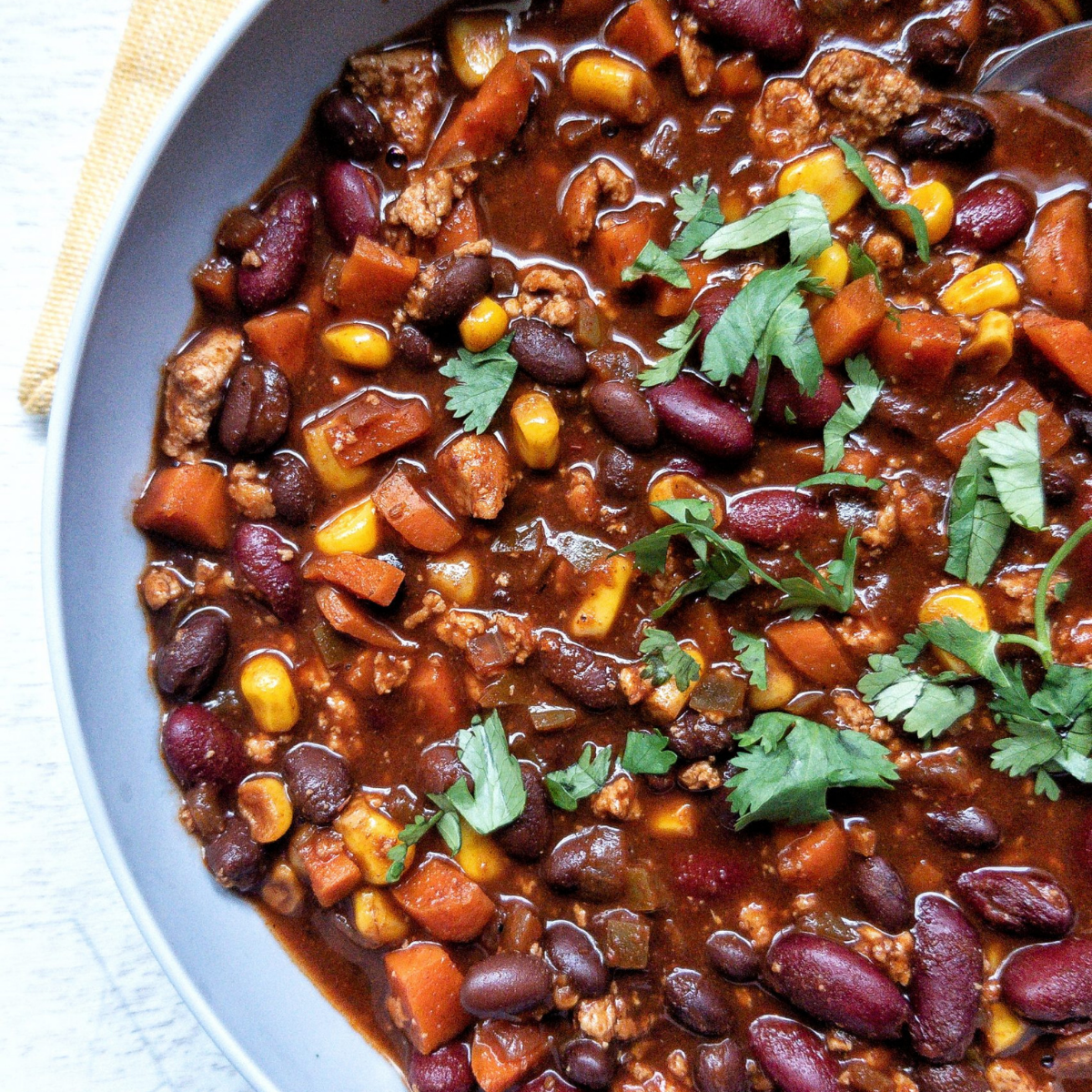 LUNCH SIDES & TIPS: Serve with white rice, cornbread, or baked potatoes.
Plant-Based Cucumber Tea Sandwiches (for 2!)
This perfect-for-summer Plant-Based Tea Cucumber Sandwich recipe is made with fluffy, traditional, slices of white bread. Additionally, we have a layer of smooth and soft vegan butter painted on each slice of bread with lighly seasoned English cucumber slices.
Make This Recipe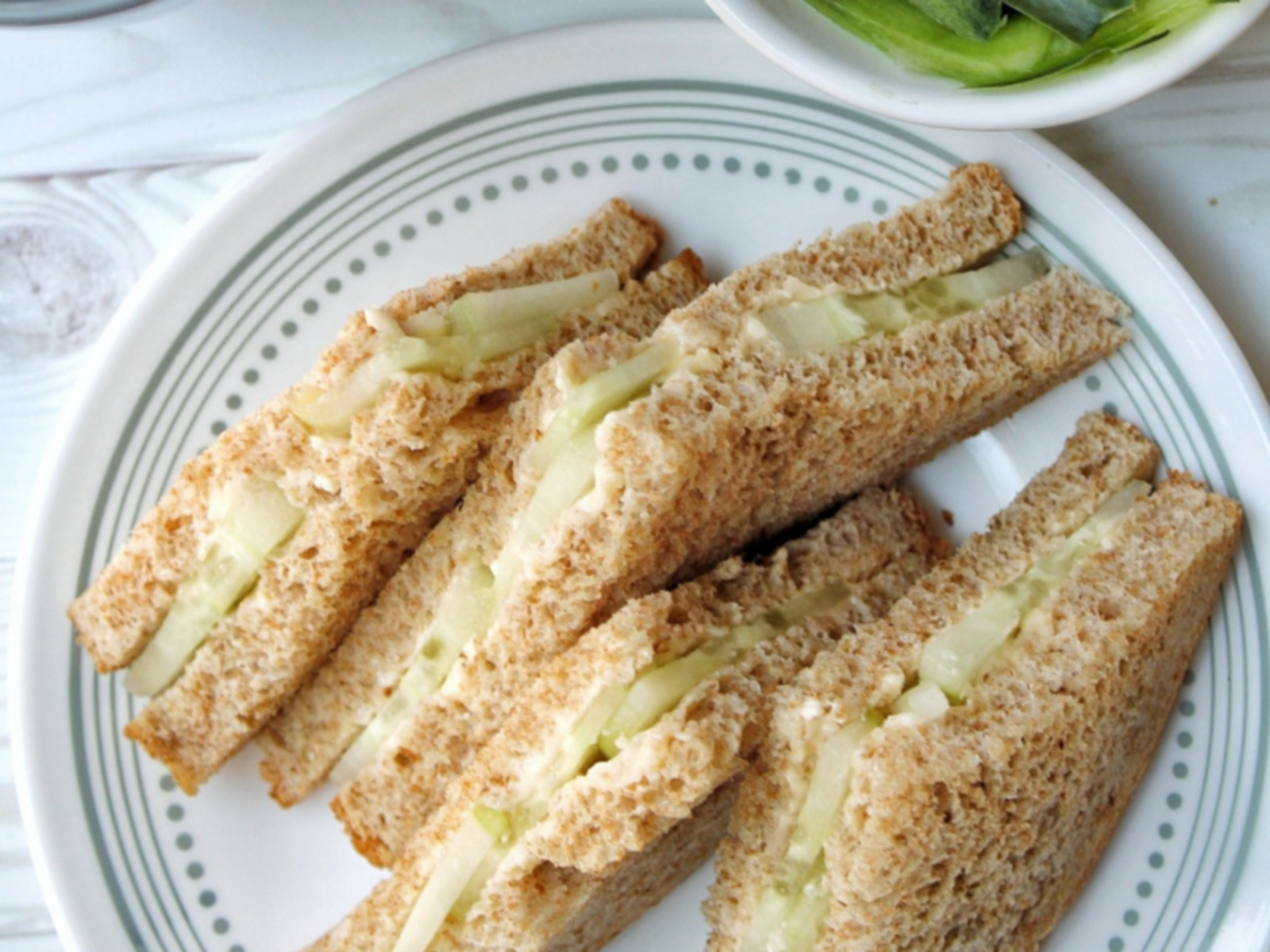 LUNCH SIDES & TIPS: To make this a full meal, go with a side of homemade potato chips, a side salad, or a warm soup. Tea sandwiches are usually enjoyed as a snack but can be made for a lunchtime meal with the addition of heavier sides.
20-Minute Black Bean Soup
Get your bellies ready – this 20-minute black bean soup recipe is perfectly tender, slightly smoky, with layers of umami from reserved black bean sauce, and spices. 
Make This Recipe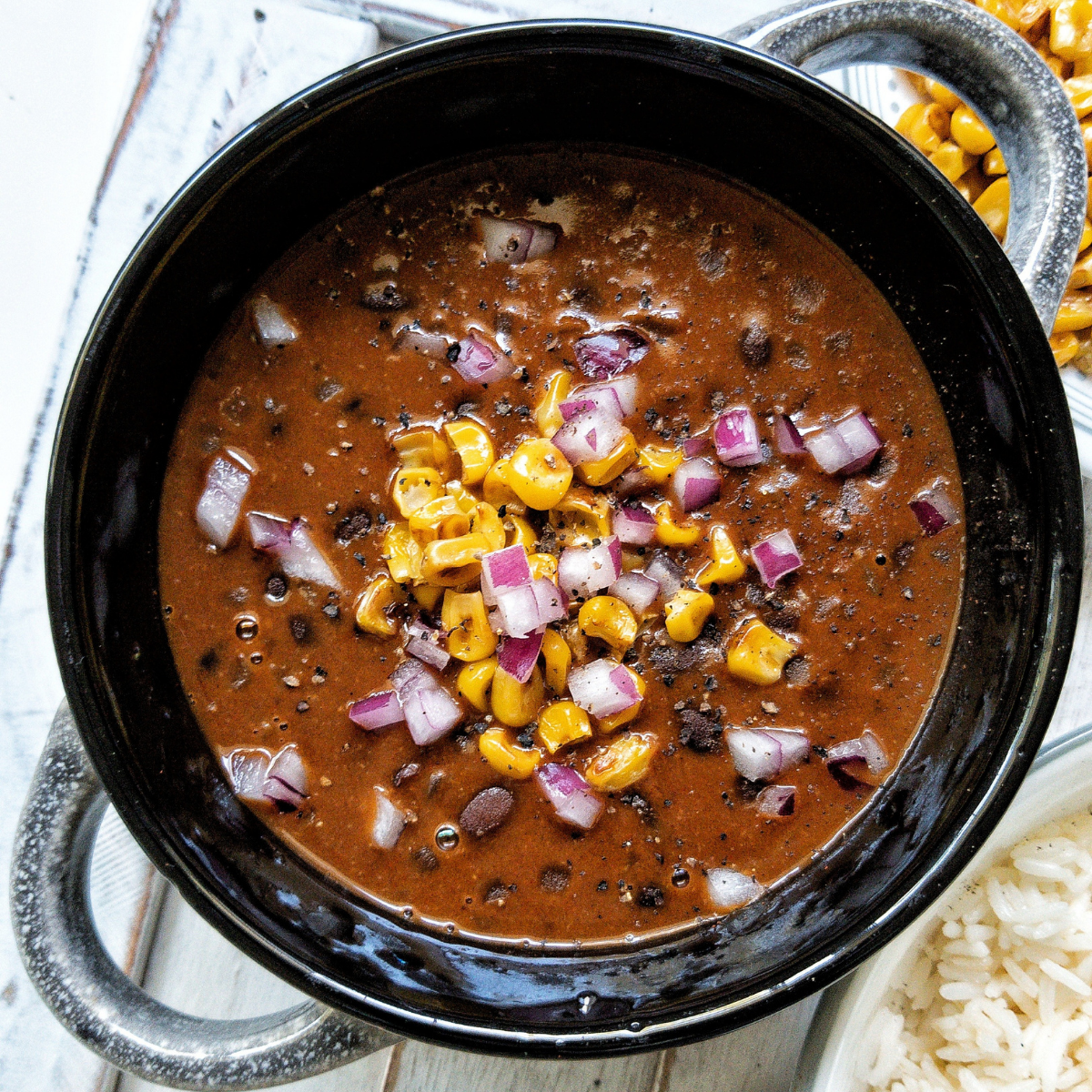 LUNCH SIDES & TIPS: To make this black bean soup a lot more interesting, add a few toppings. This could include homemade salsa, roasted corn, chopped red onion, and even slices of ripe avocado. To store, transfer the bean soup into an airtight container or a reusable silicone bag. It'll keep in the fridge for up to 4 days. Make the topping when you're ready to eat the soup.
Vegan Butter Chicken (Murgh Makhani)
A creamy, savory, rich vegan "butter chicken" recipe made with tofu. This recipe is 100% meat-free and packed with insane flavor. Pair this dish with rice, naan, or roti.
Make This Recipe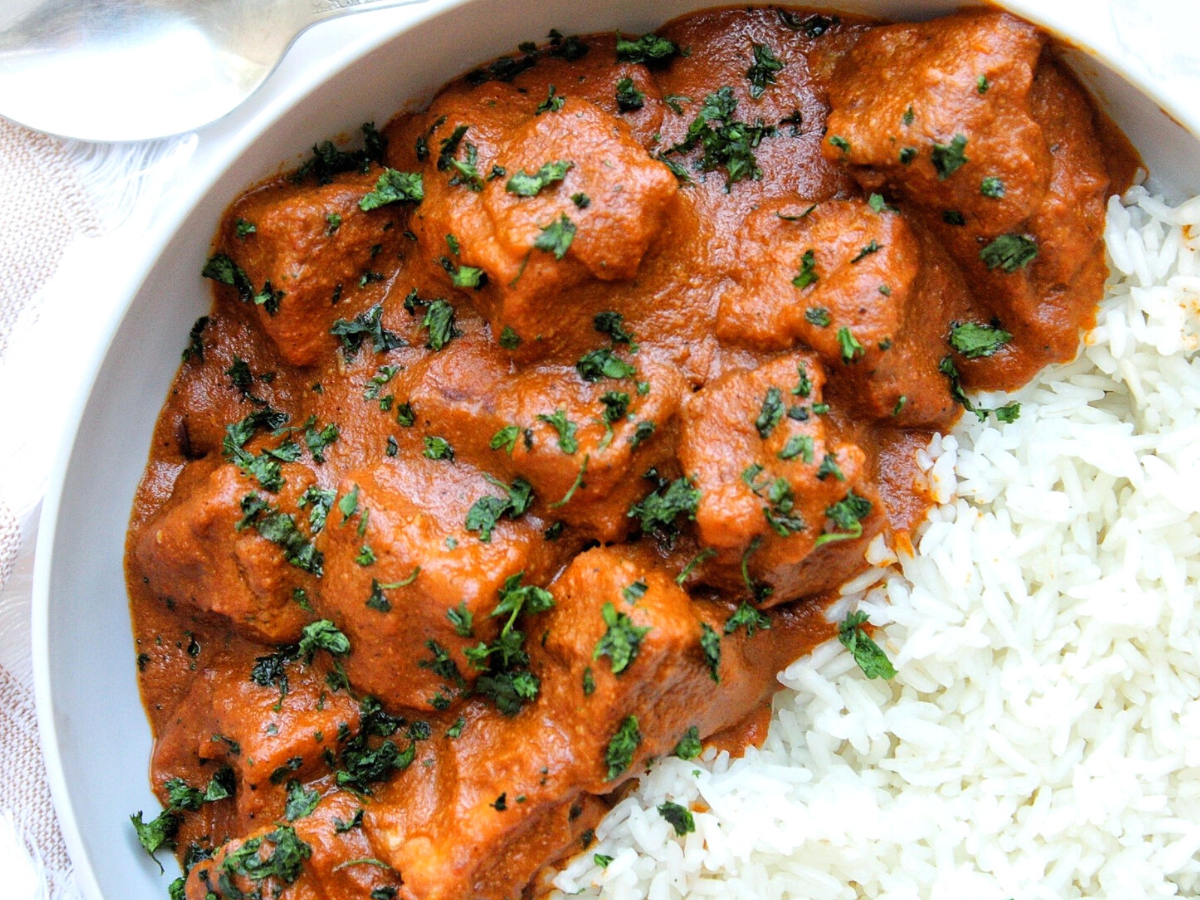 LUNCH SIDES & TIPS: This delicious dish is best paired with a side of flatbread/naan, rice, or roti. A fresh side salad or chopped onions is also a great addition.
Habichuelas Guisadas From Scratch
A savory, Puerto Rican stew called "habichuelas guisadas" also known as a pink/red bean stew. Made from dry beans and from scratch. Served with rice, sliced avocado, and a protein.
Make This Recipe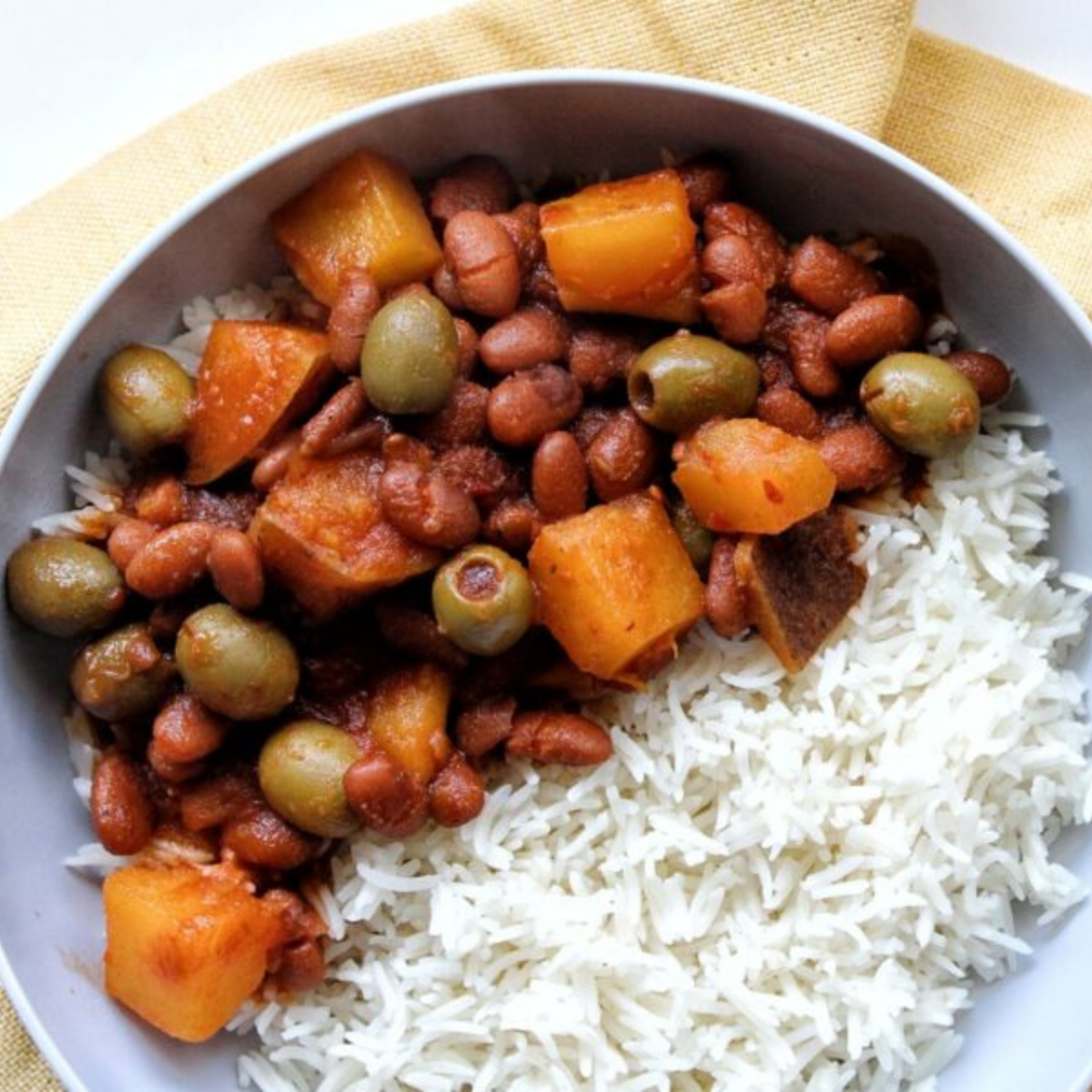 LUNCH SIDES & TIPS: This traditional Puerto Rican dish is one of my favorites! If you're into beans, potatoes, and a tomato-based stew – this dish is for you. A common way of making this dish a little more filling is to add a side of white rice, sliced avocados, and fried sweet plantains (maduros).
10-Ingredient Vegan Broccoli Curry
Creamy, full-bodies vegan broccoli curry with easy-to-find ingredients. The perfect weeknight dinner recipe, taking only 20 minutes to make!
Make This Recipe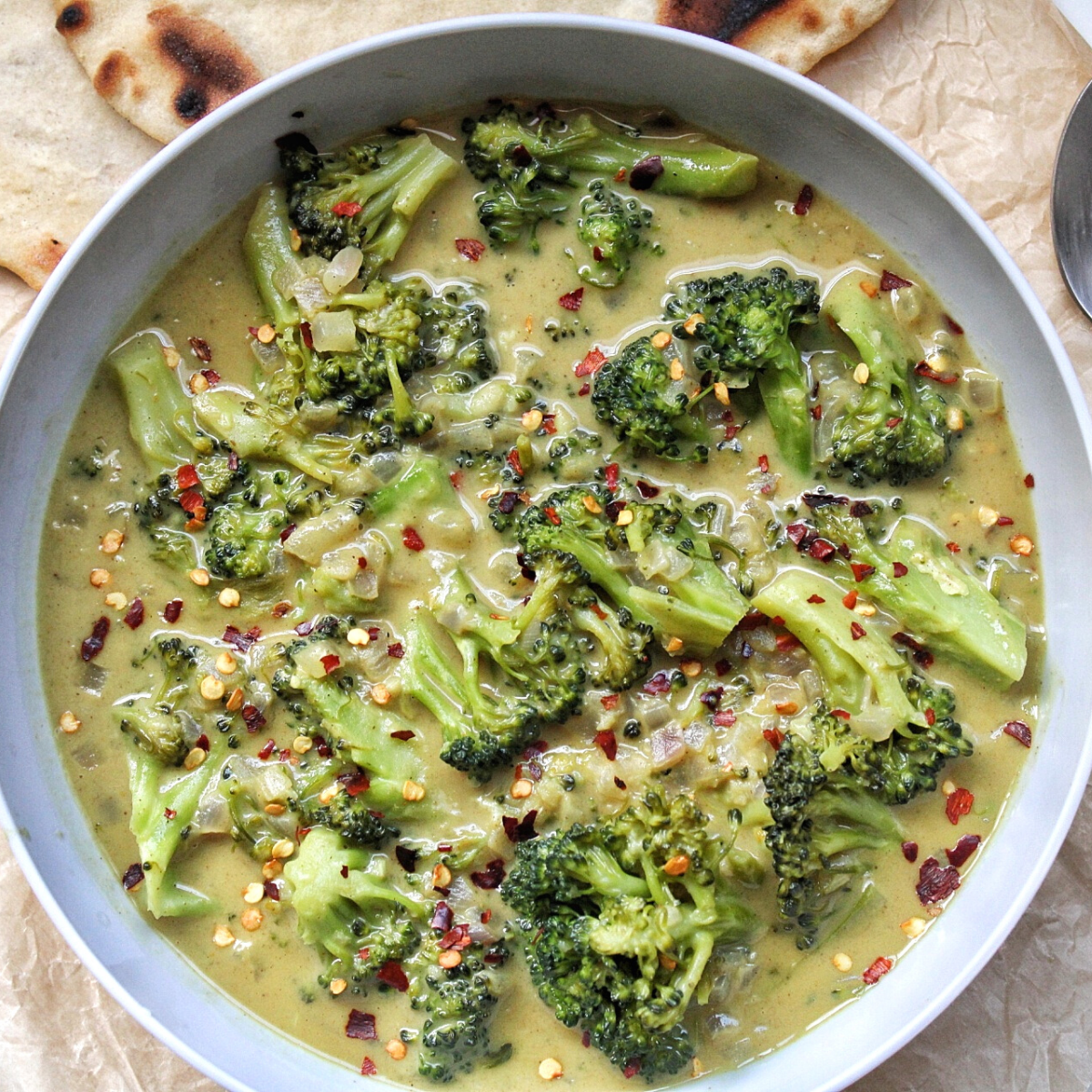 LUNCH SIDES & TIPS: This is the best way to use a bunch of broccoli! This recipe is light, a few flatbreads or a side of brown rice makes for a healthy complete meal. Or, change things up and add chickpeas, potatoes, or lentils to this dish – the choice is yours.
Grilled Cinnamon Raisin PB&J Sandwich
We're taking a normal PB&J Sandwich and making 10 times better by make it warm and cozy.
Make This Recipe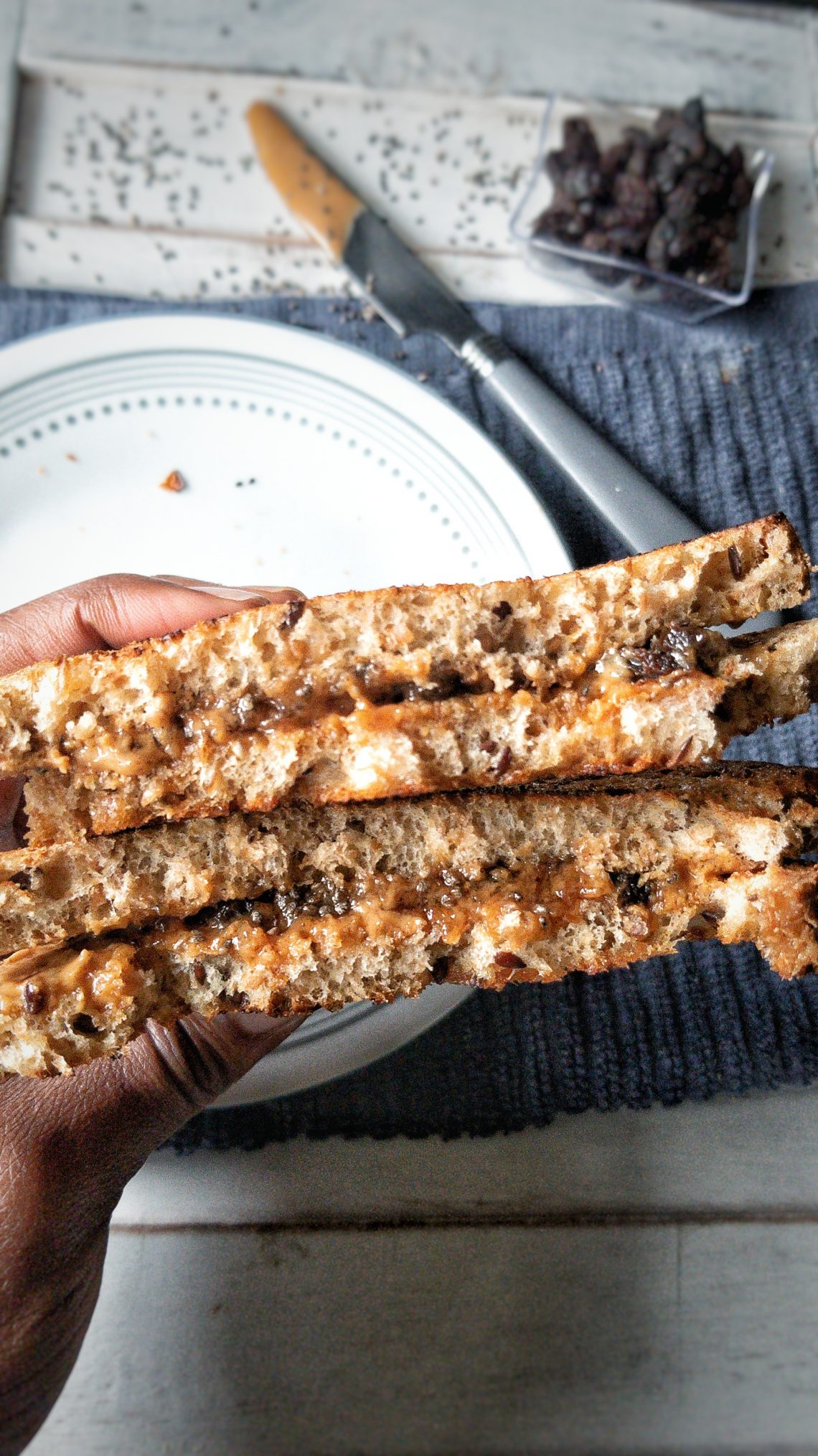 LUNCH SIDES & TIPS: Nothing wrong with going back to the basics. This grilled cinnamon raisin PB&J is the perfect kid-friendly lunch recipe. It's best served warm with fruit.
Vegan Puerto Rican Picadillo (Spiced Ground "Beef")
Bring BIG flavor to your dinner table with Vegan Puerto Rican Picadillo, or vegan spiced "ground beef." Made with vegan ground "beef" spices, potatoes, tomato sauce, and Spanish green olives.
Make This Recipe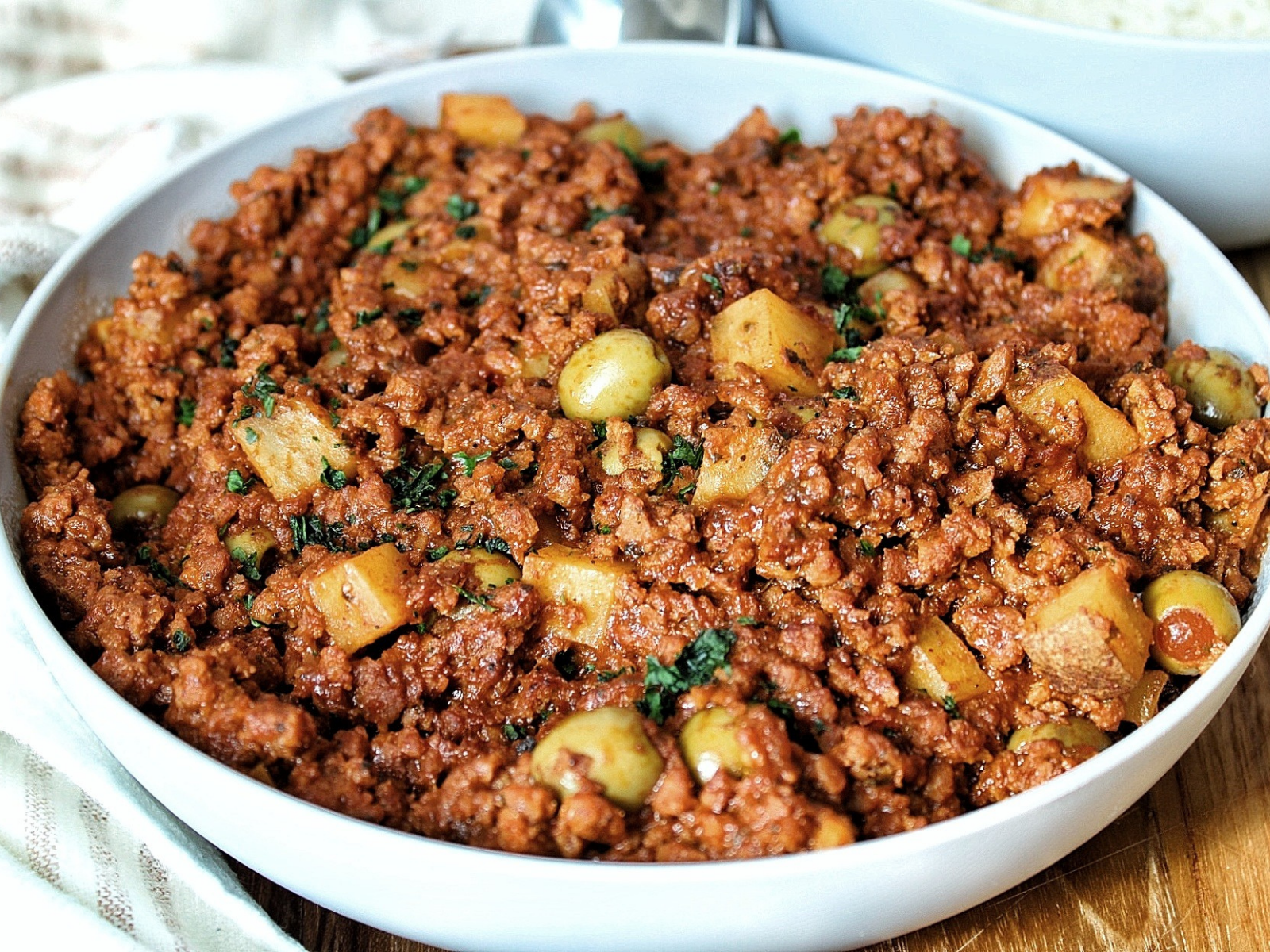 LUNCH SIDES & TIPS: Picadillo is a popular Caribbean dish made with meat, but we went veg on this one. Similar to Puerto Rican beans, this dish pairs well with rice, plantains, and avocado. You can even use this as your "meat" base for empandas.
Oil-Free Vegan Fried Rice
A delicious, oil-free healthy vegan fried rice recipe loaded with your favorite veggies along with tofu scramble!
Make This Recipe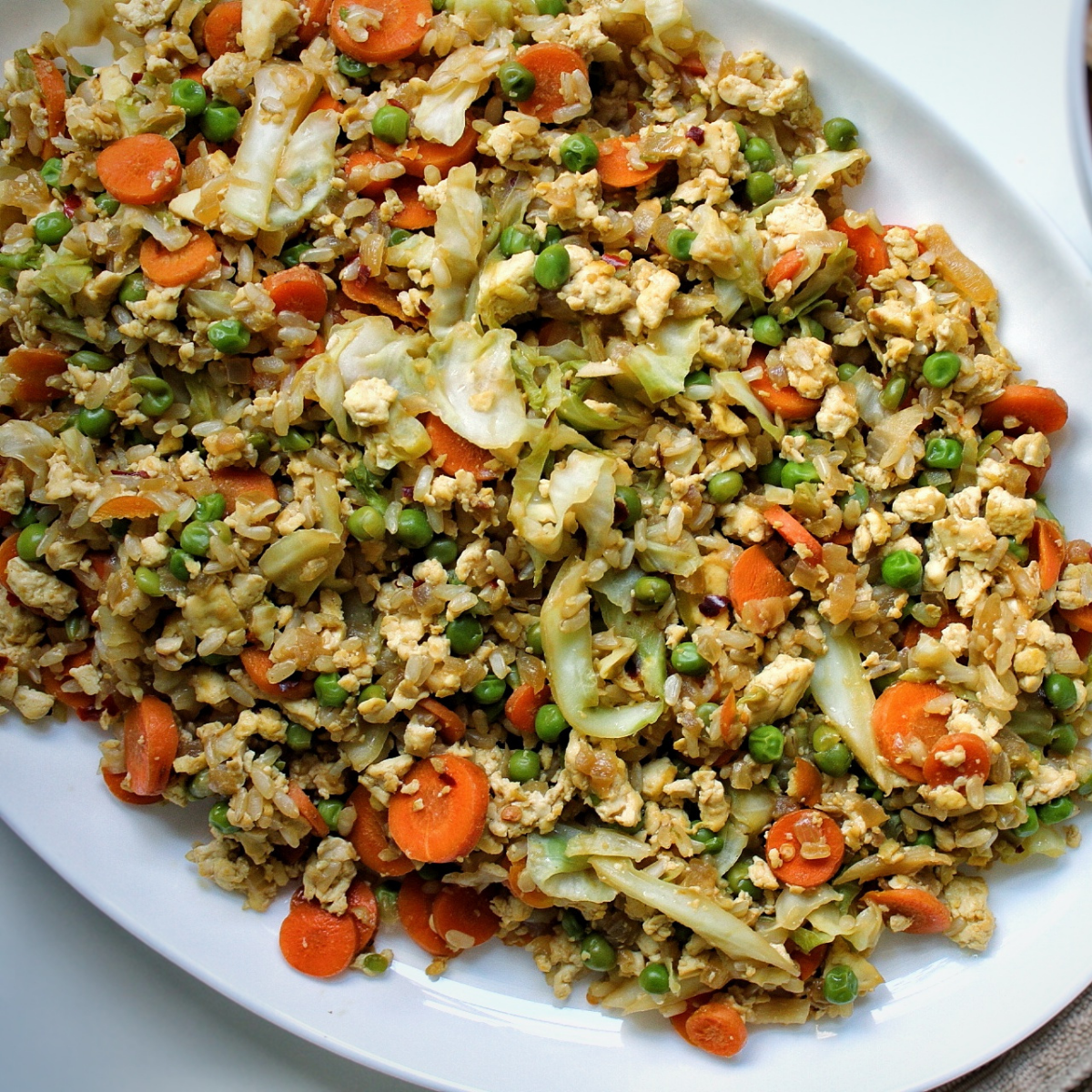 LUNCH SIDES & TIPS: Yep, it's oil-free! This recipe is very forgiving and versatile. The main ingredients include rice, your favorite veggies, and soy sauce. Need more on your plate? Go with dumpings, vegan egg rolls, or a side of Chinese broccoli.
Smoky Vegan Mac and Cheese
Get your spoons ready and dig into this smoky vegan mac and cheese. It's a healthy, oil-free alternative that's kid-friendly and out-of-this world good!
Make This Recipe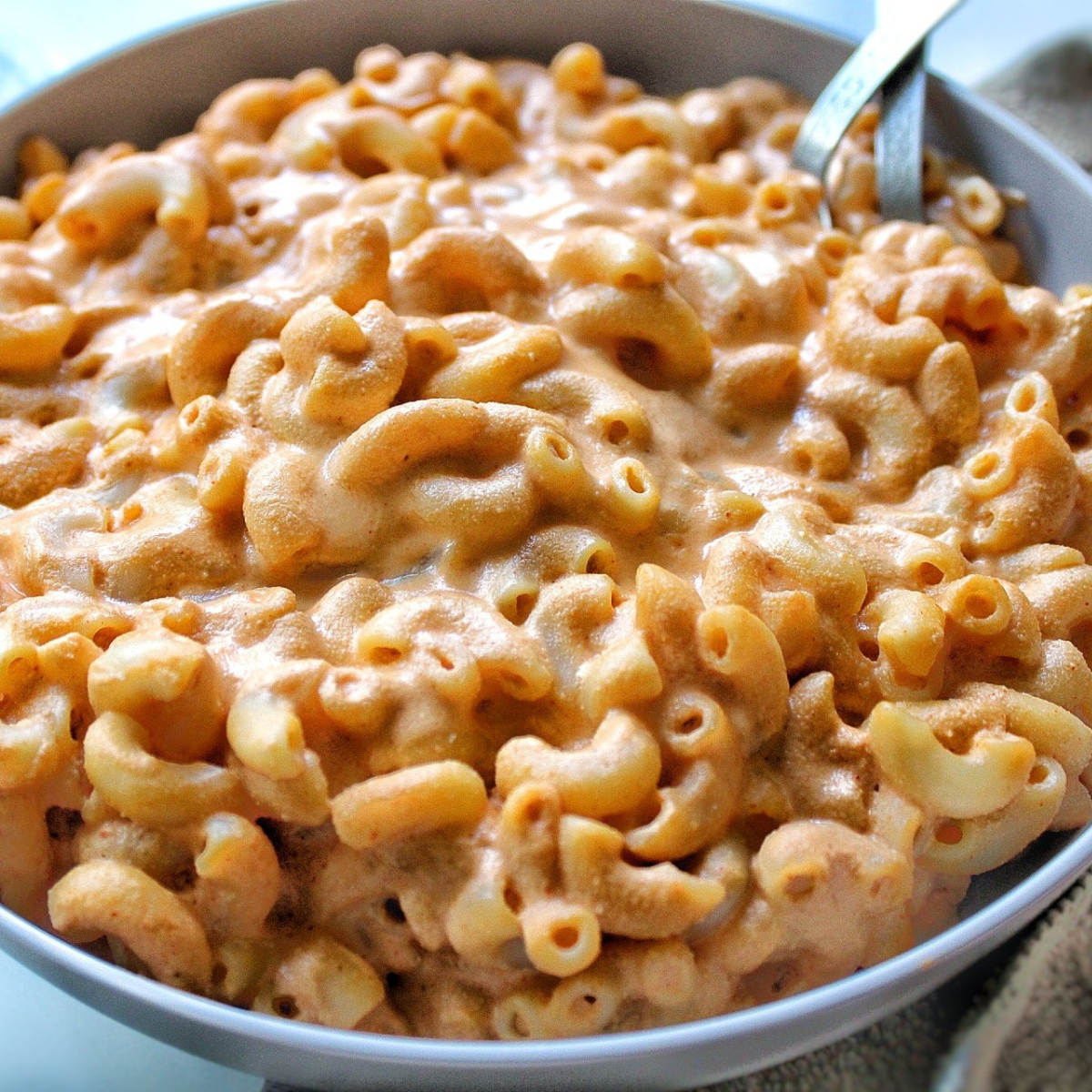 LUNCH SIDES & TIPS: This dairy-free mac and cheese recipe is crazy easy to make. I love to whip up a side of cornbread and roasted broccoli. To make it even more kid-friendly, make crispy tofu nuggets.
Cannellini Bean Burgers (with Pantry-Friendly Ingredients)
Need a QUICK and EASY burger? These Cannellini Bean Burgers are made with pantry-friendly ingredients! No need to chop or shred! These burgers are also 100% vegan, gluten-free, eggless, and dairy-free.
Make This Recipe
LUNCH SIDES & TIPS: These burgers are one of my favorites! It's a great change from the typical black bean burger. Add your favorite burger stuff including buns, sauce, lettuce, tomatoes, and pickles. And don't forget about the potato wedges!
---
Did you try any of the recipes on this Cheap & Easy Vegetarian Lunch Ideas list?
Please leave a comment below, share it, rate it, or tag a picture @plantbasedandbroke on Instagram and hashtag it #plantbasedandbroke. Show off that creation with us.