(
This post may have affiliate links. Please see my disclosure.
)
Jump to:
All you need is 1 tablespoon of chia seeds + 3 tablespoons of water for chia "egg."
Mix the two together and allow it to sit for 5 minutes until you get a gel-like texture. Now you have a vegan-friendly egg replacement for all food things that need a binding boost.
The rule of thumb is to replace one real egg with a chia "egg." This should be adequate for many recipes like baked goods and veggie burgers.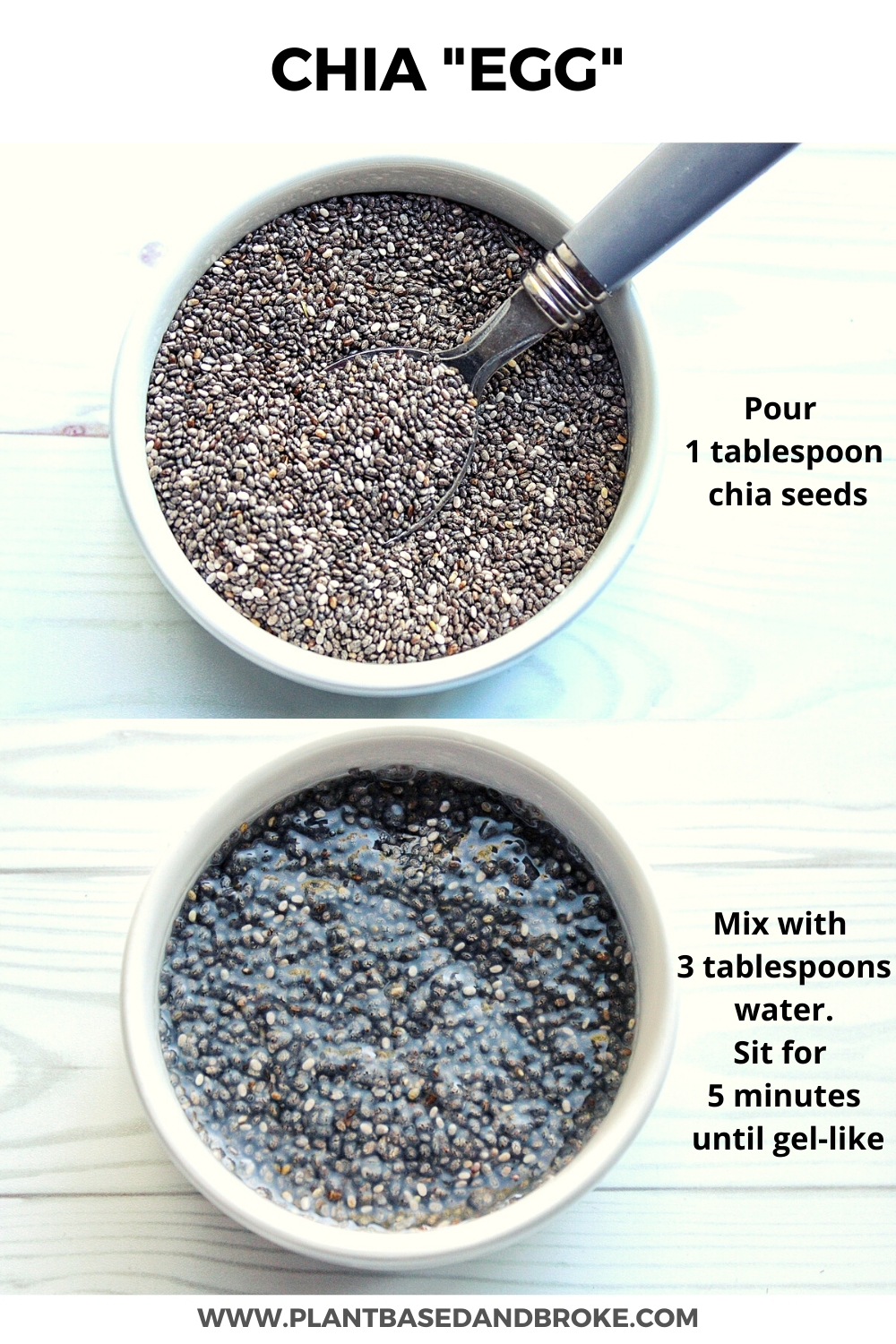 My #1 favorite recipe to use this egg replacement is in a super moist loaf of blueberry banana bread.
What Is A Chia "Egg"
It's a combination of chia seeds and water that becomes almost gel-like. It works as an egg substitute for recipes that need binders.
This combination works very well for recipes including baked goods, veggie burgers, and a variety of desserts.
No need to grind the chia seeds when making chia "egg." They can be kept in their original form. However, you may use ground-up chia seeds or grind them prior to making the egg replacement.
The great part about chia seeds is that they do not have a strong taste or smell, so they will not impact the end product of your dish or recipe. Nice!
Recipes To Use Chia "Egg"
You can also use chia "egg" in cake, muffins, or even a plant-based pudding.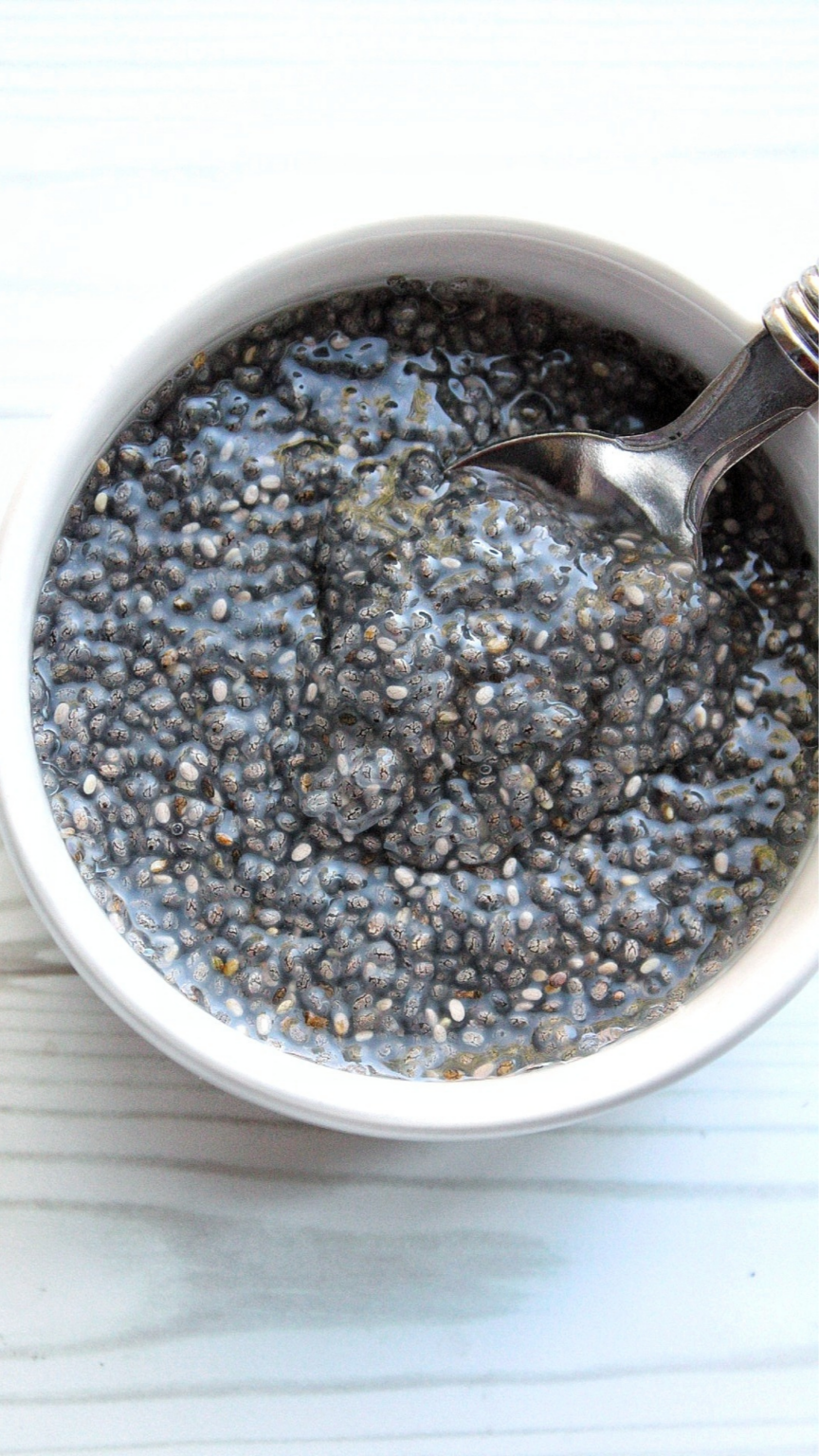 Tried out this Chia "Egg" recipe?
Please leave a comment below, share it, rate it, or tag a picture @plantbasedandbroke on Instagram and hashtag it #plantbasedandbroke. Show off that creation with us.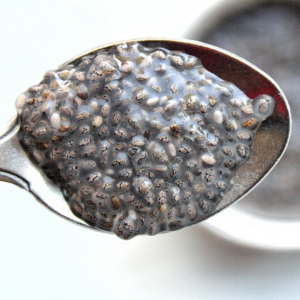 How To Make Chia "Egg"
Go eggless for your plant-based goods with chia "egg." It works as the perfect egg substitute and it's great in recipes including banana bread, veggie burgers, and pancakes.
Instructions
In a small bowl, stir to combine the chia seeds and water.

Allow the mixture to sit and gel up and thicken for at least five minutes. Mix again and use.
Nutrition
Serving:
1
-chia "egg"
Calories:
58
kcal
Carbohydrates:
5
g
Protein:
2
g
Fat:
4
g
Saturated Fat:
1
g
Polyunsaturated Fat:
3
g
Monounsaturated Fat:
1
g
Trans Fat:
1
g
Sodium:
4
mg
Potassium:
49
mg
Fiber:
4
g
Vitamin A:
6
IU
Vitamin C:
1
mg
Calcium:
77
mg
Iron:
1
mg