(
This post may have affiliate links. Please see my disclosure.
)
Jump to:
It's finally warm outside and I am treating myself a drink. Well, a virgin drink.
Hardly an effort to make, this easy, alcohol-free piña colada smoothie will make you feel like you're sitting on a sandy island, with your toes flirting with the warm, white sand.
I am actually on my porch, watching my tomato plant not grow, but you know, I can dream.
This recipe doesn't need any extra stuff. Just get the canned cream of coconut and some frozen pineapple. If you need something sweeter, just drop in sugar - but really - there's no need. Cream of coconut is sweet enough on its own.
Feel free to tweak the recipe if you want to. It's great on its own, but if you're looking for something with a little more buzz to it, try adding white rum to this recipe. A shot will do. If you want it more frosty, add more ice. For something thinner, just reduce the ice. No biggie.
Ready to feel like you're on an island? Let's get to the recipe!
---
Easy, Alcohol-Free Piña Colada Smoothie Recipe
Recipe Notes:
You might think you need sugar for this recipe, but note, if you're using cream of coconut - it already has a lot of it.
If you're using regular coconut milk instead, you'll probably need to add some sweetness and chuck the water.
Fresh pineapples work fine for this recipe too.
You're welcome to add rum if you so choose to.
Ingredients:
Directions:
Throw the frozen pineapple, cream of coconut, and ice cube into a blender. Blend until frosty.
Pour into a glass and enjoy.
This easy, alcohol-free piña colada Smoothie recipe is for one serving.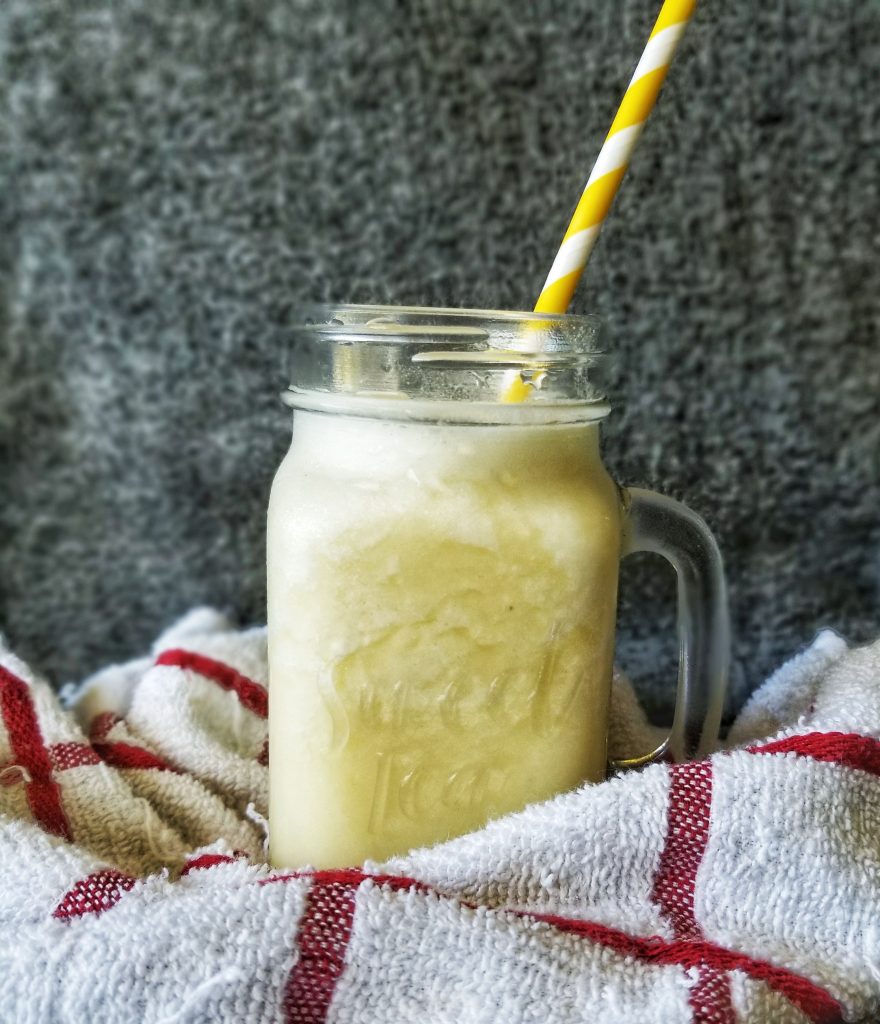 Feelin' summery? Check out these recipes:
Smoky, Vegan Bean Chili Recipe
Sauteed Swiss Chard Recipe, Oil--Free