(
This post may have affiliate links. Please see my disclosure.
)
Jump to:
Just like many of you, I have been mostly confined by 4 walls and a roof. Which also means there's a lot more time doing the things I love to do (at home).
Before the weirdness we call 2020 struck, every weekend we went somewhere, whether that was a movie theater, restaurant, or a walk at the busy pier. Now, we're getting creative with things we can do at home, or close-by.
A lot more activities are happening like learning how to make homemade bread, going on a Netflix binge, and getting creative with going outside safely.
Here are 24 Broke Things To Do When Bored At Home
---
1. Go For A Run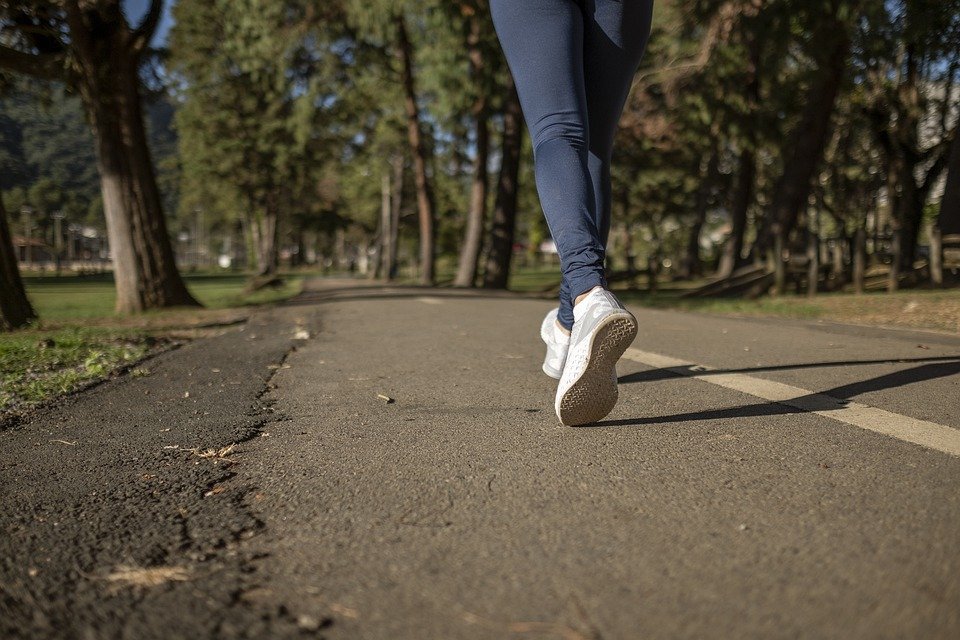 I briefly touched on this. I have been going on more jogs lately to get my body moving.
Although I have a love/hate relationship for running, I love that 1) it's free 2) I can still participate in social distancing 3) it requires no equipment.
2. Go For A Walk
Being indoors can take a toll on everyone - even the most introverted amongst us all.
A daily dose of sunlight can do the body good. Whether it's just going for a brief, brisk walk around the block or yard, get your legs moving and take a look at nature from time-to-time.
3. Take An Online Course
Not so long ago I took advantage of LinkedIn's Premium free trial.
I went in with a plan and took as many courses that I could take while being intentional with learning as much as I can.
4. Learn A New Home Workout
Getting into a new home workout routine takes some creativity, but it's not impossible.
If you're new to it, give yourself 3-5 exercises to do. The other day, I did a combination of squats, bicep curls, and dancing.
Get your body moving for the free-free.
5. Try A New Recipe
Just about every week I try out a new recipe or make an old one better.
Now's the time to amp up those creative juices and cook with what you currently have. Check out these recipes out:
6. Time Get Those Neglected Chores Done
Although I do small daily tasks to keep my home neat and tidy, I went all in yesterday with a clogged sink. Fun, I know.
But because we did not have a drain cleaner product, I got creative. I pulled out the gunk with a wire hanger.
I am pleased to report my sink is working as it should. Yes, I'd like to accept my award as "OK self-titled novice plumber."
7. Create A Budget
It has always been a good idea to keep a good record of income and expenses to ensure your money is being optimally enjoyed.
Even before the global pandemic, my motto has been "save as much as you can."
It's easy to make unnecessary purchases and wonder how all of your money has vanished. With a solid budget, you can keep track of what you're spending on and make adjustments as needed.
8. Read A Book
If you're like me, you probably have a bunch of books you haven't read.
Recently, someone gifted me with a cookbook from one of my favorite vegan chefs, "Vegetable Kingdom" by Bryant Terry.
I am starting with that one, next, it's a few others have unfortunately been collecting dust for some time.
9. Join A Facebook Group
Looking for a bit of social interaction? Join a Facebook Group.
It's free and there are plenty of them. Find what you love and start the conversation.
10. Learn To Sew
A great way to help the medical community during these hard times is to sew up masks and donate them to your local hopstital.
11. Tap Into Your Writing Skills
No need to write a book - unless you want to, of course.
But pick up a pen and start creating a story, article, or document your experience on what's happening in the world.
12. Create A New Recipe Using Ingredients You Have
Like many people, I have spaced out my grocery trips.
Instead of going 1-2 times a week, I've been going every two weeks. This means getting more creative with what I buy and what I make.
Get in that kitchen and start creating dishes with what you have!
13. Learn How To Make Tofu Taste Like Chicken
One of my all-time favorite recipes that takes just 3 ingredients is how to transform tofu into what tastes similar to cooked chicken.
The trick: first start with a frozen block of tofu to get that firm and "meaty" texture you want. Check out the recipe.
14. Reorganize Your Kitchen Pantry
As often as I reorganize my pantry, it always somehow finds a way to get messy in just a few days.
I have a suspicion that all of my spices and dry foods have a huge party in the cabinets while we're all sleeping.
Also, it's probably a good idea to regularly remove everything off the shelves and wipe them down. Do a deep cleaning then organize everything again.
15. Clean Out Your Fridge
Yeah, this is something I should do more often.
When I clean out my fridge, I remove everything out. Then, I wipe it down and throw out anything that can no longer be eaten used.
16. Play A Game
Whether it's a question-and-answer game with your partner or a round of "Never Have I Ever" with your friend on Zoom, do something fun.
If I had it my way, I'd play a game of Monopoly. But that's probably not as fun with just one person.
17. Learn How To Cook Beans From Scratch
Recently I have been cooking dry beans. Sure, it takes more time but I have it. Additionally, dry beans are much cheaper than canned.
One of my favorite things to make is a Puerto Rican dish called "Habichuelas Guisadas," which is bean stew.
18. Start Journaling
Write everything down - nobody's looking.
Whether it's just a daily account of your life, or what you have been dreaming about, write it down.
It's a great way to relieve some tension and to just jot your thoughts down on something that's there to listen
19. Learn A New Skill
Is there something you have been wanting to learn? Start learning!
Even if it's something you can't quite do yet, like surfing, skateboarding, or wedding photography - you can still get a head start by watching YouTube videos from experts in the field or read from bloggers recording their experiences.
20. Get Involved With Your Local Community
There are different ways you can get involved with the community, even if you need to abide by social distancing protocols.
You can join a local Facebook group, sign up for the NextDoor app, or volunteer your services to your local pantry or food bank.
21. Explore Your Favorite Things On Pinterest
I am a BIG fan of Pinterest and it's my go-to online platform to discover new content in my niche.
There is content in just about every topic you can think of: cooking, self-improvement, DIY, and more.
22. Learn Another Language
Challenge yourself to learn a new language.
I have been *trying* learn Hindi little-by-little. I start with small tasks - like learning numbers from 1 to 10, or learning types of food (my favorite thing to learn).
23. Learn To Use A New Online Tool
I have been taking SEO a lot more seriously in blogging.
Although I have been picking it up little-by-little since starting my blog, I have been committed to getting a handle on tools including Google Ads Keyword Planner and Google Search Console.
Choose an online tool you want to learn more about and master it.
24. Write A Things-To-Do List
Wake up every morning with a to-do list.
If you're not facing as many tasks as you used to before the pandemic, you can still push yourself to be productive. Every morning I write what I want to achieve. For example, here are some of mine for the day:
Write this blog post
Create new posts for Tailwind/Pinterest
Record blogging expenses and income for the past few weeks
No matter if the task is small - write it down and get it done.
---
What are your favorite free or cheap things-to-do to keep yourself entertained? Comment below!