(
This post may have affiliate links. Please see my disclosure.
)
---
I wanted to feel like I was on an island, because to be honest, I am sitting in a very hot apartment with sticky clothes. This refreshing pineapple orange smoothie has helped bring back the vacation feels, sans sweat.
This smoothie recipe is as simple as it gets and it's totally plant-based, healthy, and vegan. And to make this smoothie even cheaper, I opted out of using vegan milk and used water instead. It doesn't make a huge difference, I promise. Besides, water is good for you.
Also, if you hate bananas, well, you're in luck! No banans here.
Cheers to the summer!
---
Pineapple Orange Smoothie Recipe
Recipe Notes:
Although not mandatory, I love using a high-powered blender for a perfectly smooth smoothie.
This recipe makes 1 serving.
I used 1/2 brown sugar. However, if that's not sweet enough for you, add more.
If you want to stick to a plant-based smoothie with no processed foods, skipped the sugar.
Ingredients:
1 orange, peeled & cut into chunks
1/2 cup frozen pineapple chunks
1/2 cup water
2 ice cubes
Directions:
First, add all of the ingredients into a blender. Blend until smooth.
Then, pour that liquid gold into a glass and pop in a reusable straw.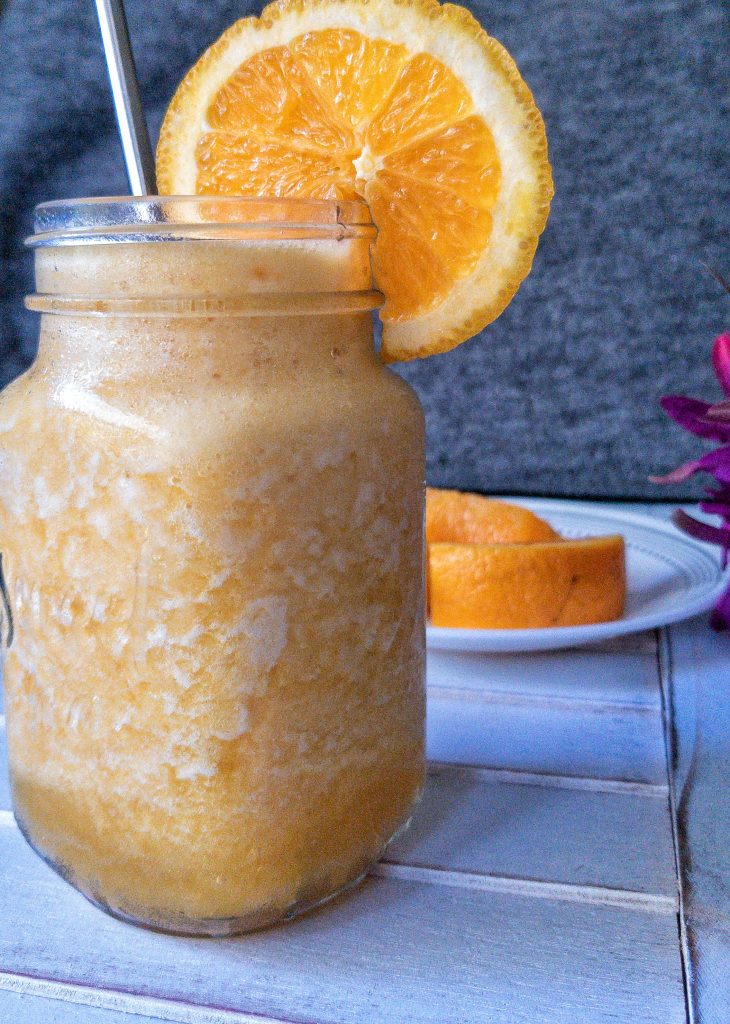 Check out our most popular recipes:
This post may contain links to Amazon; your purchases via these links can help Plant Based and Broke. Read my full disclosure policy can be found here.
How useful was this post?
Click on a star to rate it!
Average rating 5 / 5. Vote count: 1
Please follow and like us: