(
This post may have affiliate links. Please see my disclosure.
)
Jump to:
Finding a dairy-free or cheese alternative is tough enough - but this homemade cashew cream sauce proves it's possible to make the dippable, pourable stuff right from home.
Similar to my vegan mac and cheese recipe, this uses raw cashews.
Cashews make for a great base for cream because of it's natural creaminess after being soaked and blended into a sauce.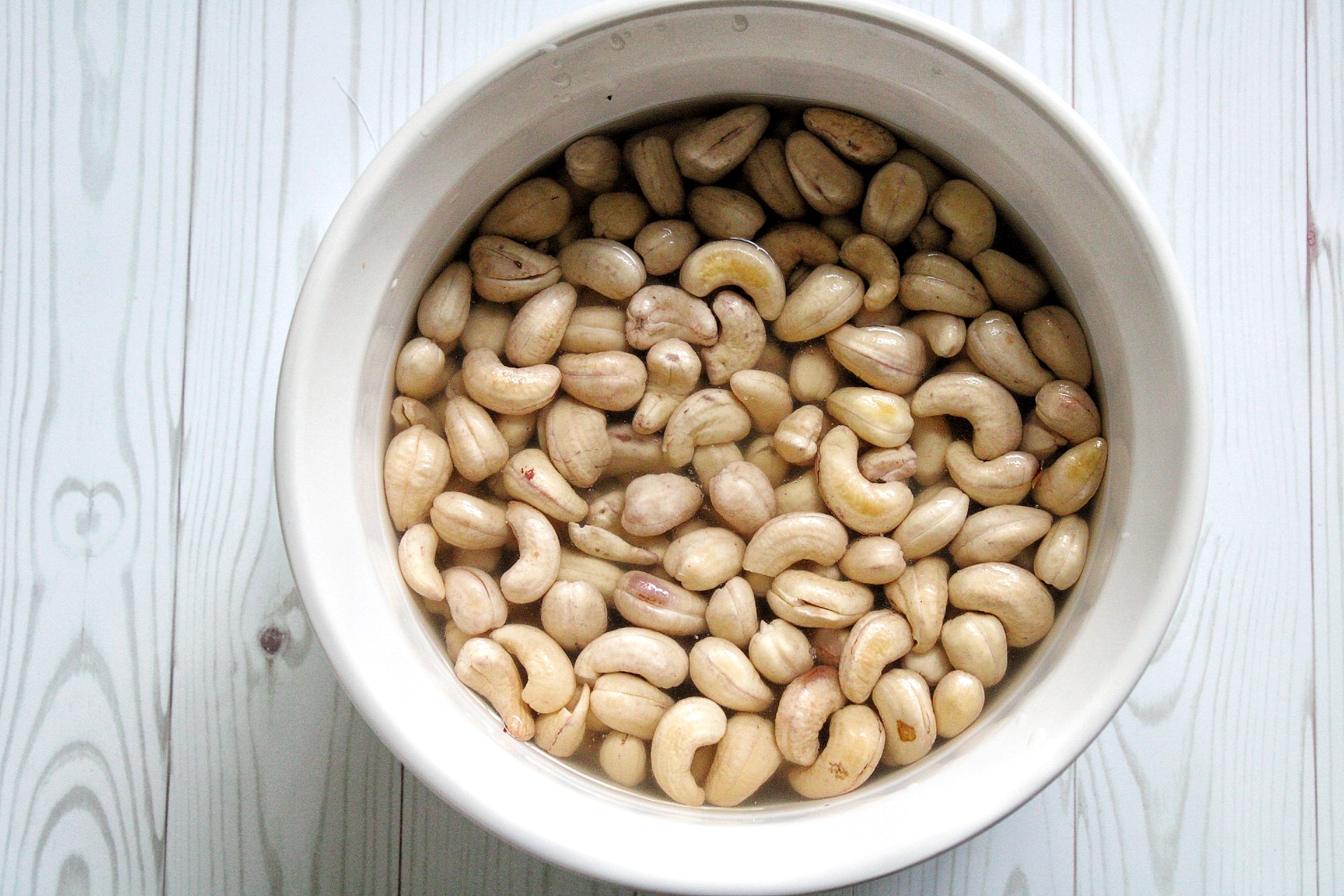 It's ridiculously easy to make and versatile, too. You can play around with different spices and flavors, adding what you like. Those ingredients may include nutritional yeast, cooked garlic, spices, broth/water, or even dates for a touch of natural sweetness.
My cashew cream sauce is soaked overnight and blended until creamy and rich. We're using vegetable broth to add a hint of umami and flavor.
It's a great recipe to use for a creamy pesto gnocchi.
So, what can you expect from this cashew cream sauce recipe?
Extra creamy texture using raw, soaked cashews and a high-speed blender.
A mild flavor that works as a great starting point for additional ingredients and spices.
It's dairy-free, gluten-free, vegan, raw, and made in just minutes
Recipe FAQs
Why Is My Cashew Sauce Grainy?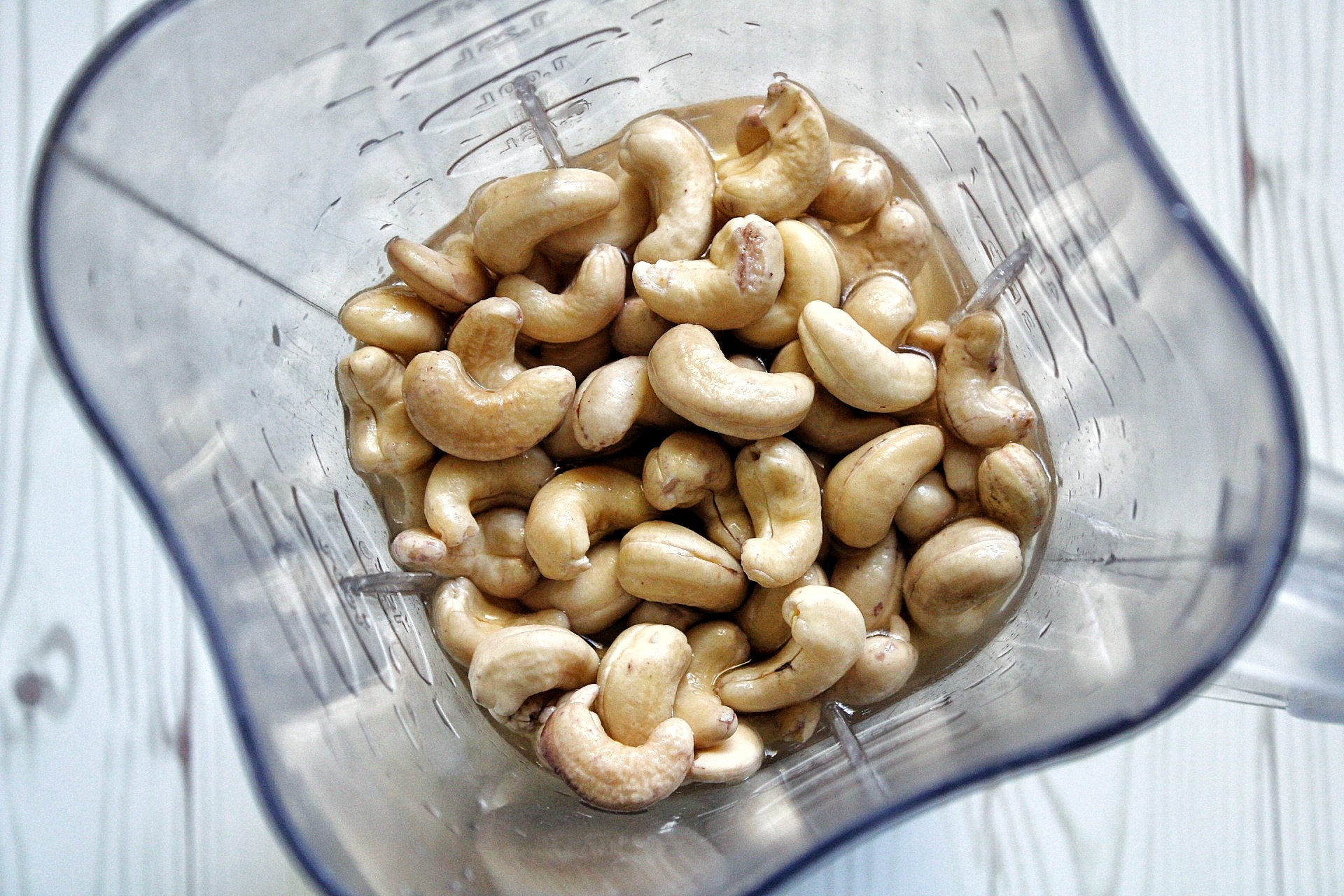 Frustrated by a grainy or gritty cashew sauce? There are a few ways to ensure you create a perfectly creamy cashew sauce. It's all based on equipment, technique, or both.
Use A High-Powered Blender
It's important to invest in a high-powered blender for sauces, purees, creams, or gravies. A blender that does not blend well or has dull blades, can negatively impact the texture of anything you blend - including sauces.
I've heard great things about Nutribullet and Vitamix. I own and use an Oster blender, which works perfectly for creams and smoothies alike. I used the high-speed dial.
In addition to using a high-powered blender, be sure to blend for a few minutes. A quick blend won't work. The cashews need to be processed well and that's where time helps.
Soak Or Boil Cashews
The longer you soak cashews, the softer they become, making it easier to achieve a smooth texture. I recommend soaking for at least 2 hours or overnight. If you want to opt-out of the soak method, you can boil the cashews instead. Boil for at least 10 minutes.
Go For Raw Cashew
Raw cashews are a must! Raw cashews are easier to blend, yield a creamier texture, and have a much milder flavor.
I also recommend using cashews that are also unsalted, so you have control over the amount of salt you wish to use in this recipe.
How To Find Cashews For Cheap?
Cashews aren't exactly budget-friendly, so I use them sparingly or when the right recipe comes along. However, there are some ways to shave off a few bucks.
If you can, do a price comparison. Depending on where you live and your options, sometimes purchasing online can be cheaper than buying them in-store. For example, Amazon sells cashews in bulk that are sometimes reasonably priced.
Outlet grocery stores have great deals on nuts and seeds - just be sure to check their dates and use them before they go bad. Walmart is an option, too..
What To Eat With Cashew Cream Sauce
In any recipe that uses heavy cream, white sauce, or even béchamel sauce, this is a great alternative. Here are some recipe ideas on where to use this sauce:
Baked Potatoes
Turn into a Cheese Sauce
Turn into Sour Cream
To make sour cream add lemon juice + apple cider vinegar, more salt.
To make alfreado sauce add onion (powder/cooked), garlic (powder/cooked), nutritional yeast.
How To Store
Store the cashew cream sauce in an air-tight container in the refrigerator for up to 5 days.
It can also be stored frozen.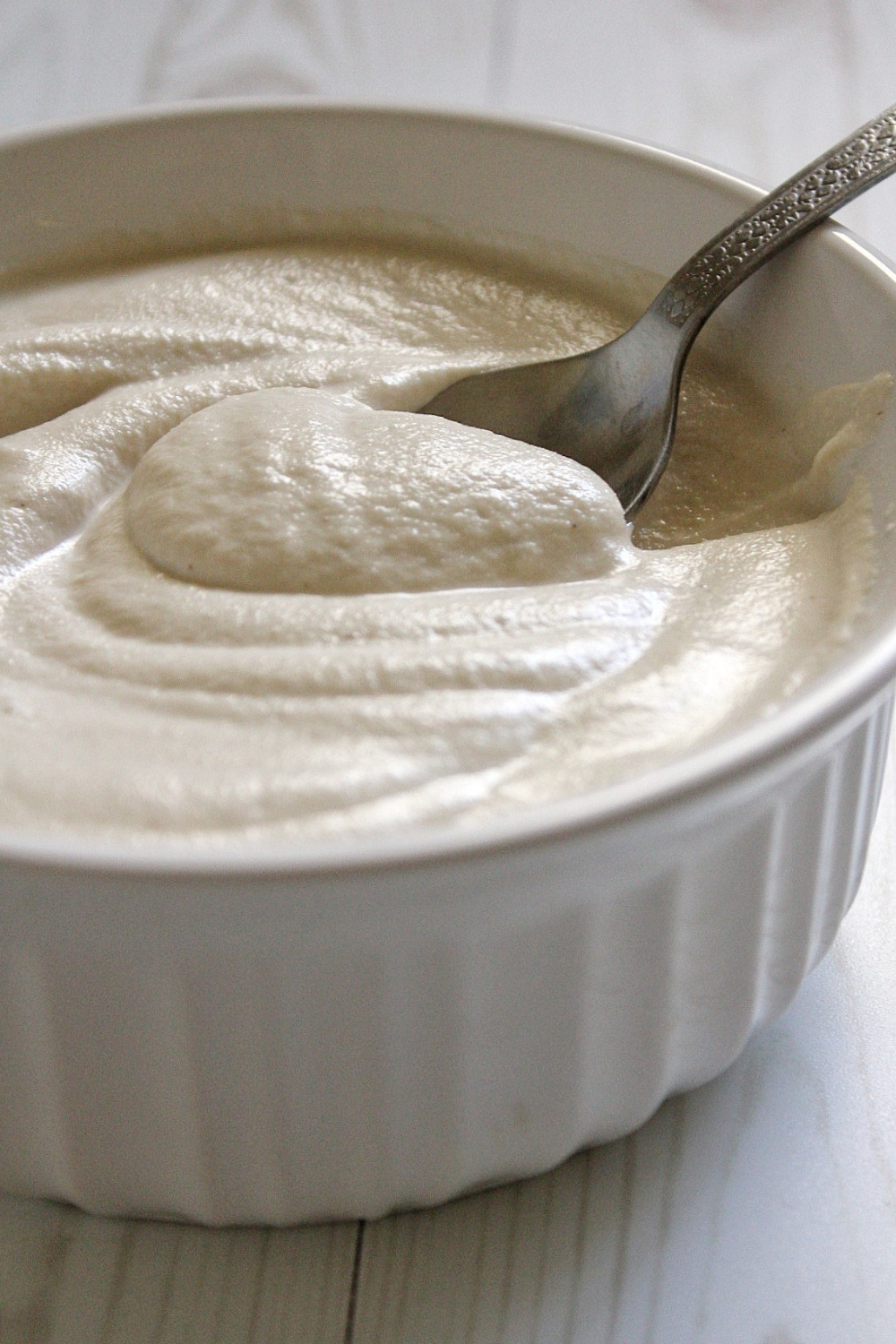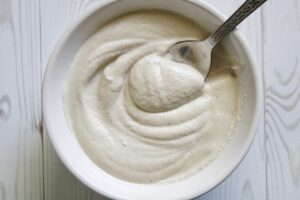 Cashew Cream Sauce
Super easy cashew cream sauce made with only 2 ingredients! The perfect cream base for pasta, baked potatoes, fries, and cheese sauces/dips. This recipe is vegan, dairy-free, and plant-based.
Ingredients
2

cups

raw cashews

1

cup

broth or water
Instructions
Place cashews in a container and fill with enough water to cover. Cover with a lid and soak overnight. Or, boil for 15 minutes.

Drain water from cashews and rinse. Add cashews and broth to a blender. Blend on high speed until smooth - for a few minutes.
Notes
This cashew cream sauce works as a great cream base. Feel free to add any herbs, spices, and more salt to create the flavor you want. This includes pesto, garlic butter sauce, or chipotle peppers. 
Be sure to use raw cashews. Roasted or salted cashews can impact the flavor and texture of your sauce.
For a softer and thinner texture, simply add more broth or water to the blend. Or, if you want a thicker sauce, use less broth or water.
Nutrition
Serving:
1
-Serving
Calories:
360
kcal
Carbohydrates:
20
g
Protein:
12
g
Fat:
28
g
Saturated Fat:
5
g
Polyunsaturated Fat:
5
g
Monounsaturated Fat:
15
g
Sodium:
243
mg
Potassium:
426
mg
Fiber:
2
g
Sugar:
4
g
Vitamin A:
125
IU
Vitamin C:
1
mg
Calcium:
24
mg
Iron:
4
mg
Did you try out this Cashew Cream Sauce recipe?
Please leave a comment below, share it, rate it, or tag a picture @plantbasedandbroke on Instagram and hashtag it #plantbasedandbroke. Show off that creation with us.