(
This post may have affiliate links. Please see my disclosure.
)
Jump to:
Scoot up your seats - I think it's time to have a little chat about sofrito - specifically Puerto Rican sofrito.
The stuff appears in many of my recipes, due to my upbringing and the city I grew up in. I grew up in a Puerto Rican household in Miami where dinner plates were typically piled high with yellow rice, stews, and beans - all prepared with fried, fresh homemade sofrito.
This means that preparing, storing, and cooking with sofrito was an almost everyday occurrence.
All of our main dishes used this secret ingredient to enhance the flavor in our foods (while also taking us away from the grueling process of chopping every time we cooked dinner).
Today is the day we talk about sofrito - and I mean REALLY talk about it. I am going deep into the rabbit hole to answer all the commonly asked questions around sofrito, how it's made, and what it's for.
What Is Sofrito?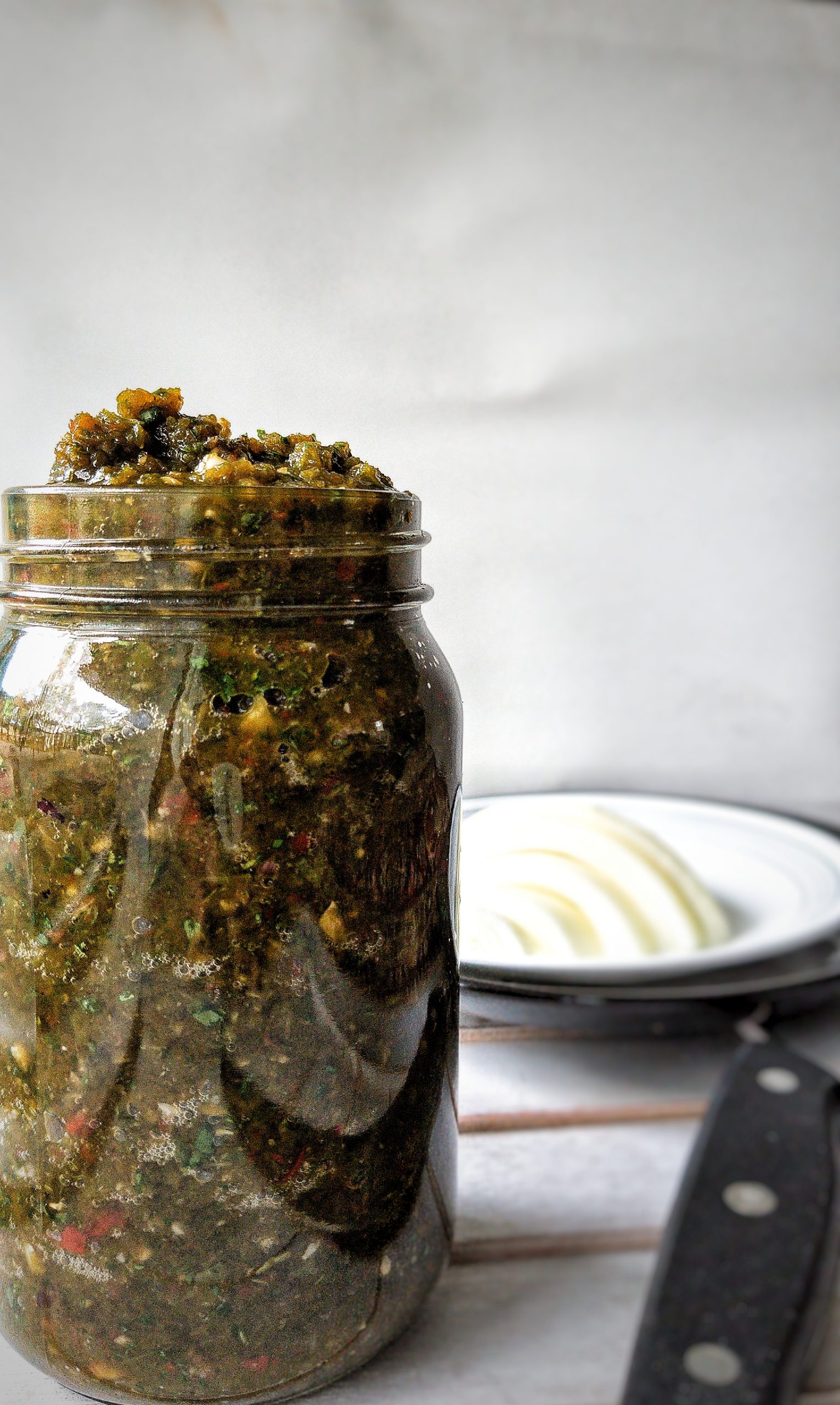 Sofrito is a combination of vegetables, mostly aromatics, that have been either processed or blended down into a thick and chunky sauce. These ingredients may include onion, garlic, peppers, and cilantro.
Depending on the pigmentation from your produce, the vegetables you choose to use, and how they are blended/processed, sofrito can range from a deep garnet to a forest green.
Either way, they'll all taste delicious. If you find varying colors in the batches you create, that's fine - it's nothing to worry about.
Sofrito is an important part of Puerto Rican cuisine, as it's used for a large variety of dishes - ranging from stewed meats to yellow rice. If you use to sofrito regularly, you can tell when a dish has opted out of it.
If you're looking for pre-made sofrito, chances are you'll find it at Latin grocery stores or markets.
However, keep in mind they are not as delicious as homemade sofrito.
Where You Can Find Premade Sofrito
Once you use homemade, fresh sofrito - you'll never want to go back to the premade stuff. It's just worth making your own. Additionally, you can make adjustments according to how you enjoy your sofrito.
For example, I am a huge garlic fan. So although 1 garlic bulb is traditionally used in a batch of sofrito, I'll double or triple the amount. Besides, you can never have too much garlic.
Although sofrito is popular in Puerto Rico, it's also used in other Latin American and European countries including Cuba, the Dominican Republic, Colombia, France, Italy, Spain.
Every country, region, and household will have their version on how to prepare sofrito. It all comes down to tradition and what you have available.
So let's talk about tradition and availability.
How To Make Sofrito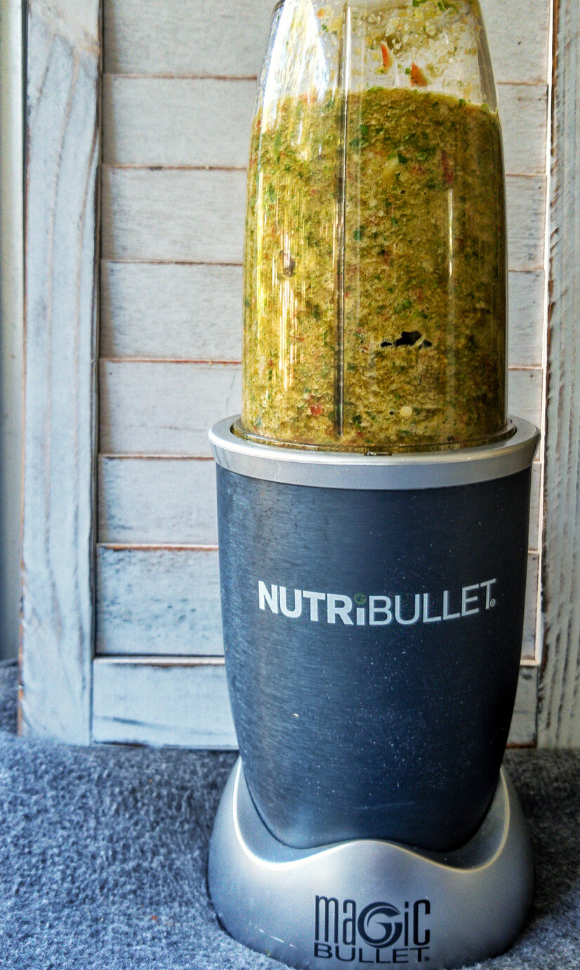 If you asked Google for sofrito recipes, chances are you found a plethora of them with varying ingredients. This takes us back to my initial point: everyone has their way of making sofrito. Additionally, it depends on what you have on hand.
Traditionally in my household, sofrito will have the following ingredients:
Onion
Garlic
Red Bell Peppers
Green Bell Peppers
A bunch of cilantro
Sometimes aji dulces and recao/culantro are used, but they can be difficult to find. This can be especially true if you don't have access to a Latin grocery store or market, where you will be able to typically find them.
You can use any kind of onion you prefer - I usually go for sweet/yellow onions or red onions. It just depends on my mood and the intensity of flavors I am going for. Sweet onions are a lot milder than red onions.
There's nothing wrong with sticking to the basics - which are the 5 ingredients mentioned above! All of those ingredients are affordable, approachable, and appropriate to use in most Puerto Rican recipes.
Pro-tip: go for vegetables that are bright and vibrant in color. It's just fun to see and use a batch of sofrito with a deep, full-bodied array of shades and flavor.
Here's more on how to make homemade sofrito and some preparation notes.
Equipment Used For Sofrito
No special equipment is necessary when it comes to preparing sofrito. All you need is a blender or a food processor.
When I am making a smaller batch of sofrito, I'll use my Nutribullet. If I am making a typical or large batch of sofrito, I'll pull out my Oster blender.
Either one is fine and you can use any blender you already have. It helps if the blender is high speed to effectively break down the vegetables into a thick sauce.
What Do You Use Sofrito For?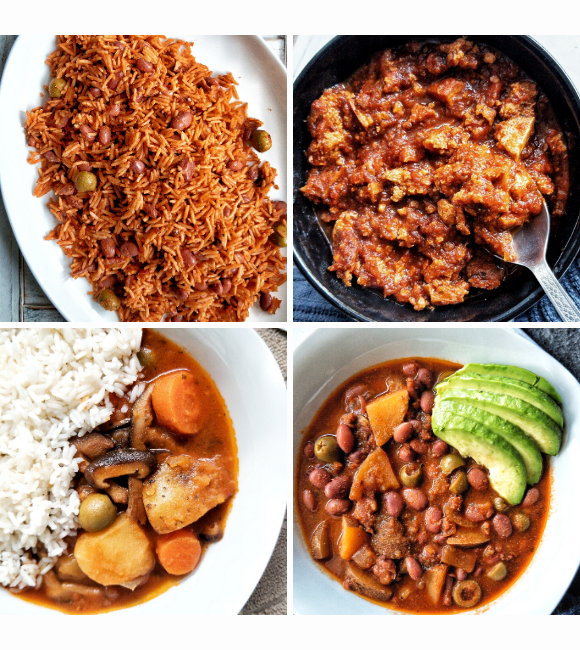 Sofrito is used at the beginning the cooking process. Typically, it's added to crackling-hot oil and cooked for a few minutes until fragrant and the color deepens. After, other ingredients required in the recipes are then added.
Sofrito is a cooking base, similar to how chopped onion, garlic, and peppers are used in a recipe. They are typically added during the cooking process - not after.
This means that sofrito is not traditionally used as a dip, drink, topping, garnish, or spread. It's always used during the cooking process. It may look like pesto, but it doesn't function (nor taste) like pesto.
Additionally, it won't taste like salsa or chutney. But hey, use it however you enjoy having it.
Recipes Using Sofrito
How To Store Sofrito
Sofrito may be stored in the refrigerator or freezer. If storing in the refrigerator, they can keep for up to a week in an air-tight container or jar. If you choose to store sofrito in the freezer, they may be stored in a freezer-grade bag or container for longer storage.
To thaw or defrost sofrito, simply leave it on a countertop or in the refrigerator for a few hours. If you need it in a pinch, zap it in the microwave for a few seconds until soft enough.
How To Tell If Sofrito Is Still Good To Use?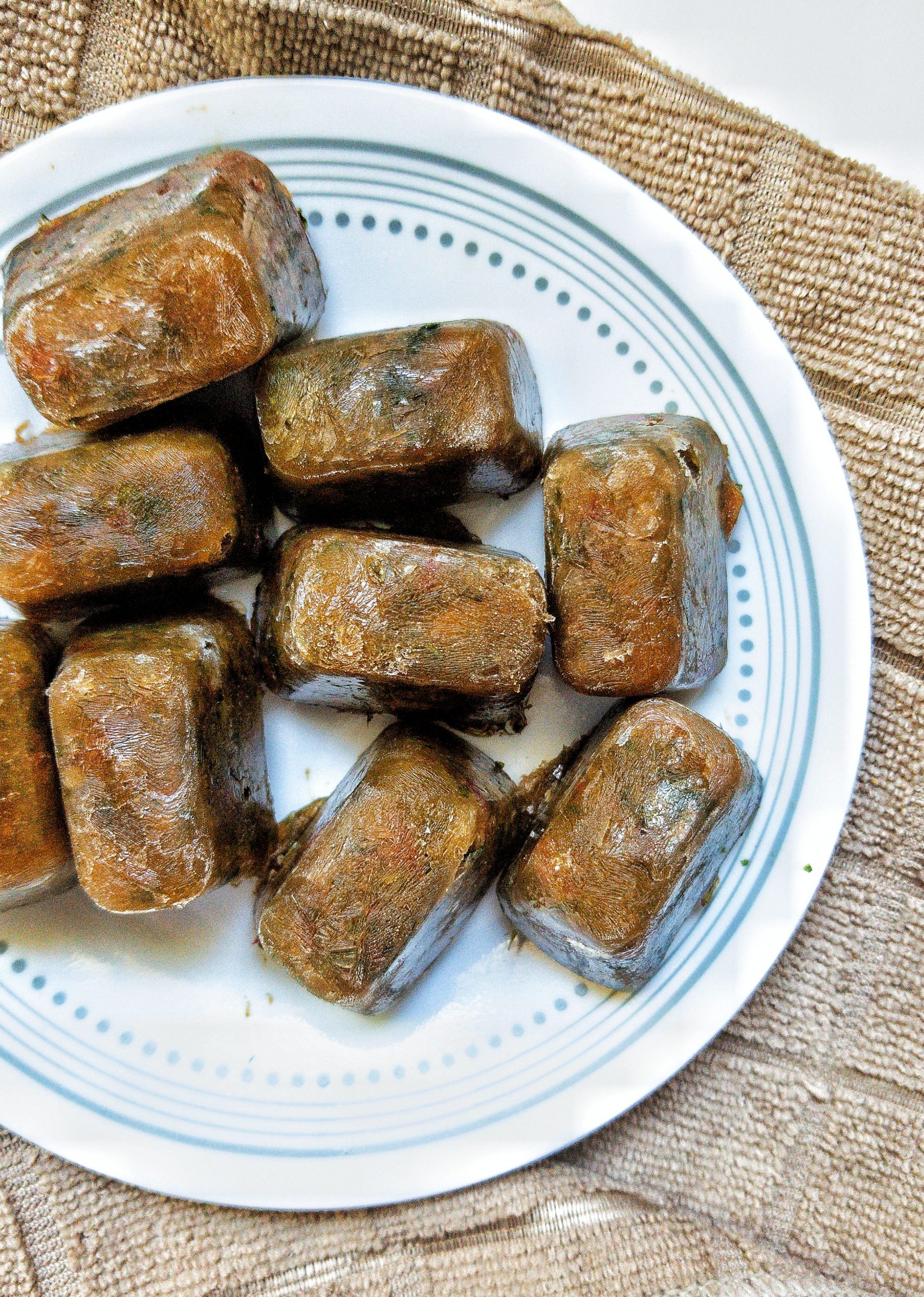 If sofrito shows signs of color dullness and its aroma goes from earthy and fresh to something less desirable, toss it. Besides, it won't taste as great in your cooking, anyway.
I prefer to freeze my sofrito to extend its life for months. I'll also typically keep a small fresh batch in the refrigerator to use up in a few days. Longer than that, into the freezer it goes.
Pro-tip: pour fresh sofrito into an ice-cube tray. Once frozen, transfer to a freezer-grade bag or container. This makes it convenient to use only what you need - instead of having to defrost the large batch when you don't need to.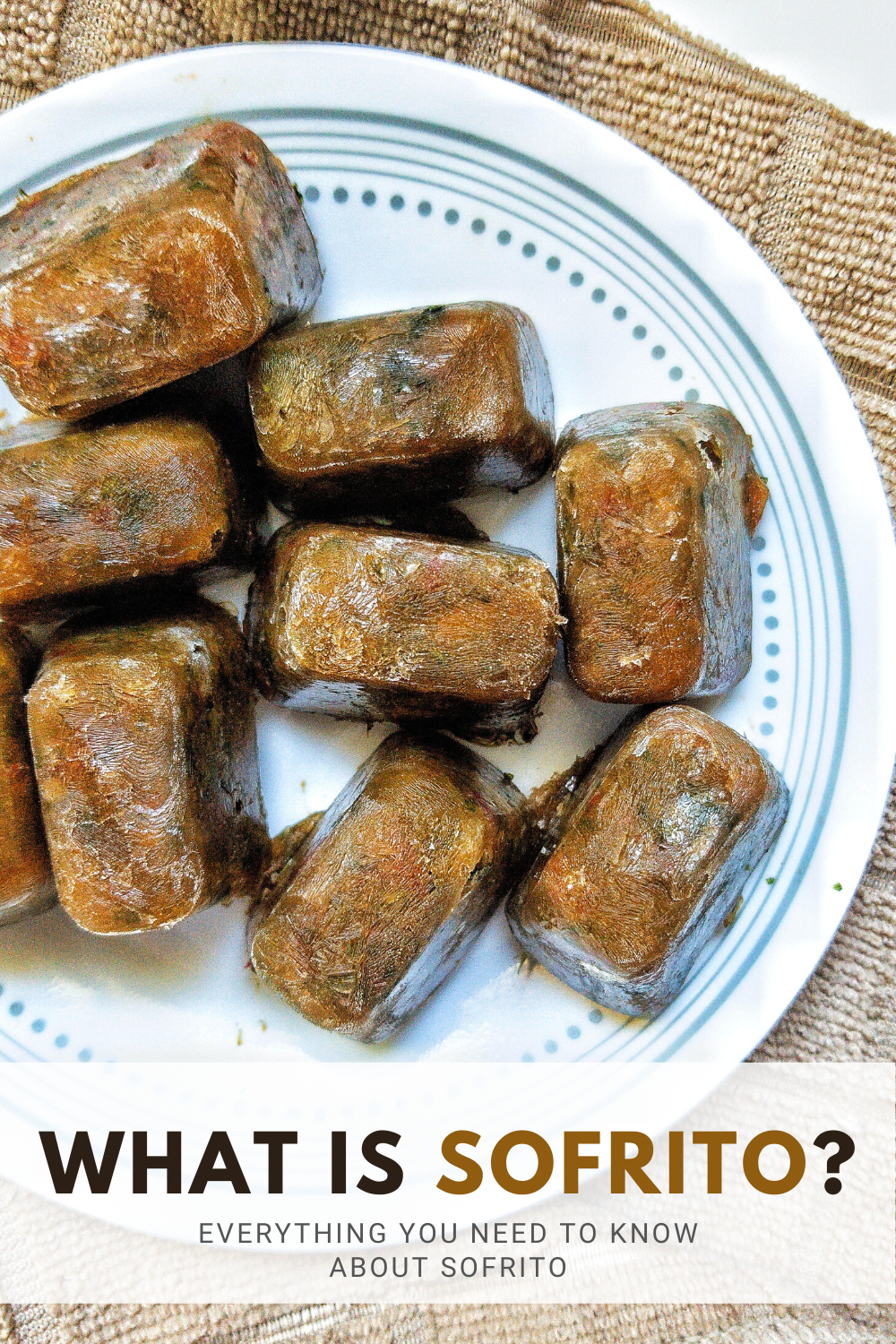 ---
Is there more you want to know about sofrito? Drop a question down below!
What did you think about this What Is Sofrito post?
Please leave a comment below, share it, rate it, or tag a picture @plantbasedandbroke on Instagram and hashtag it #plantbasedandbroke. Show off that creation with us!