(
This post may have affiliate links. Please see my disclosure.
)
Jump to:
Need dessert with a drizzle of dairy-free sweetness? Swirl it up with vegan, coconut dulce de leche made with just 2 main ingredients: full-fat coconut milk and sugar.
Dulce de leche is a low-and-slow simmered sweetened milk that ends up with a stretched, thick, and syrup-like texture. The sauce is typically made with full-fat dairy milk, but we switched it off for coconut milk, instead.
Additionally, I made this dulce de leche with standard white sugar, however, brown sugar is a great choice for this recipe, too.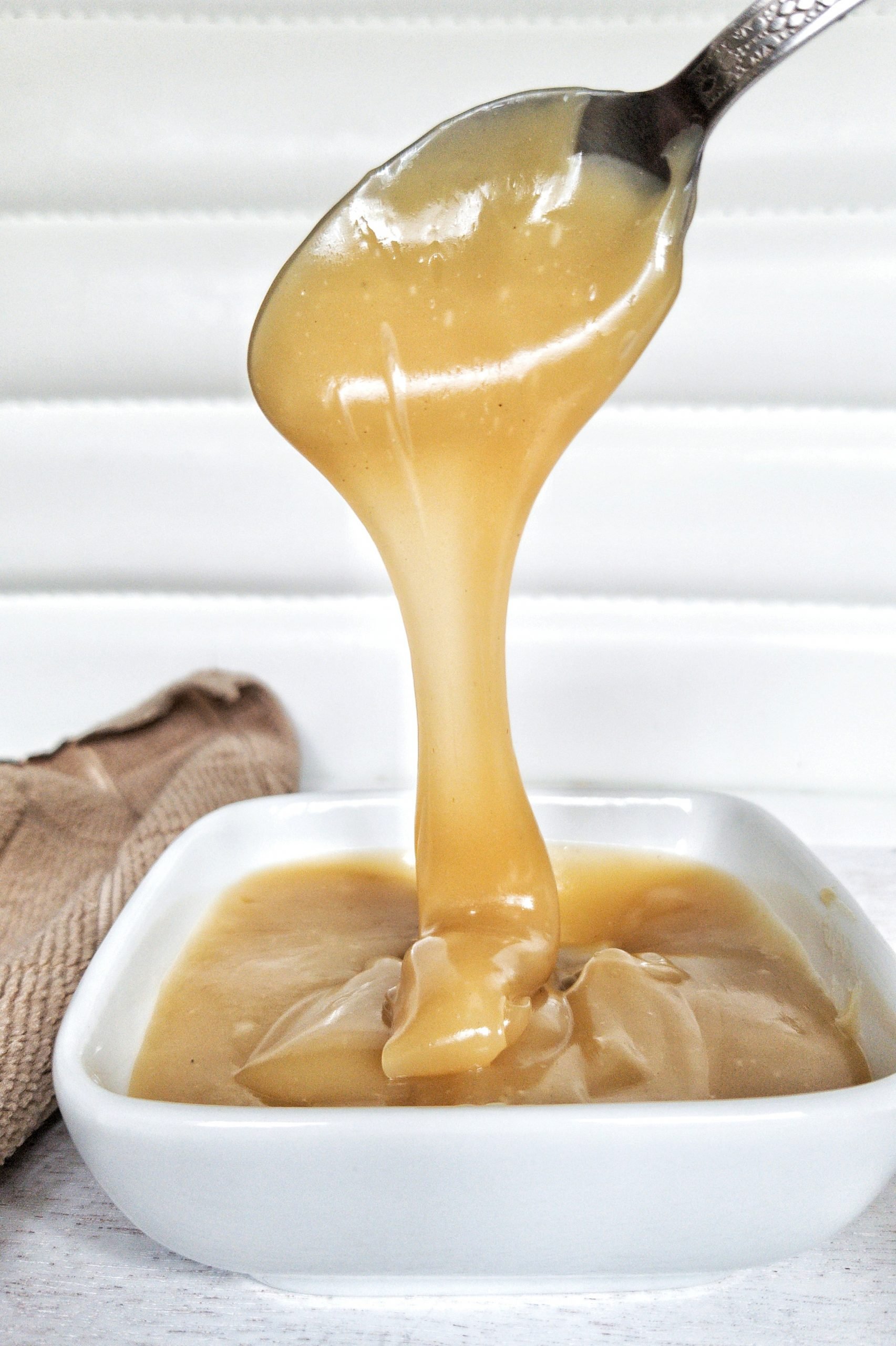 Coconut milk + sugar = affordable and accessible ingredients that can be found at most stores. If you're about the Amazon life, Full-fat coconut milk can be found online.
More Sweet Recipes:
Kitchen Tools To Use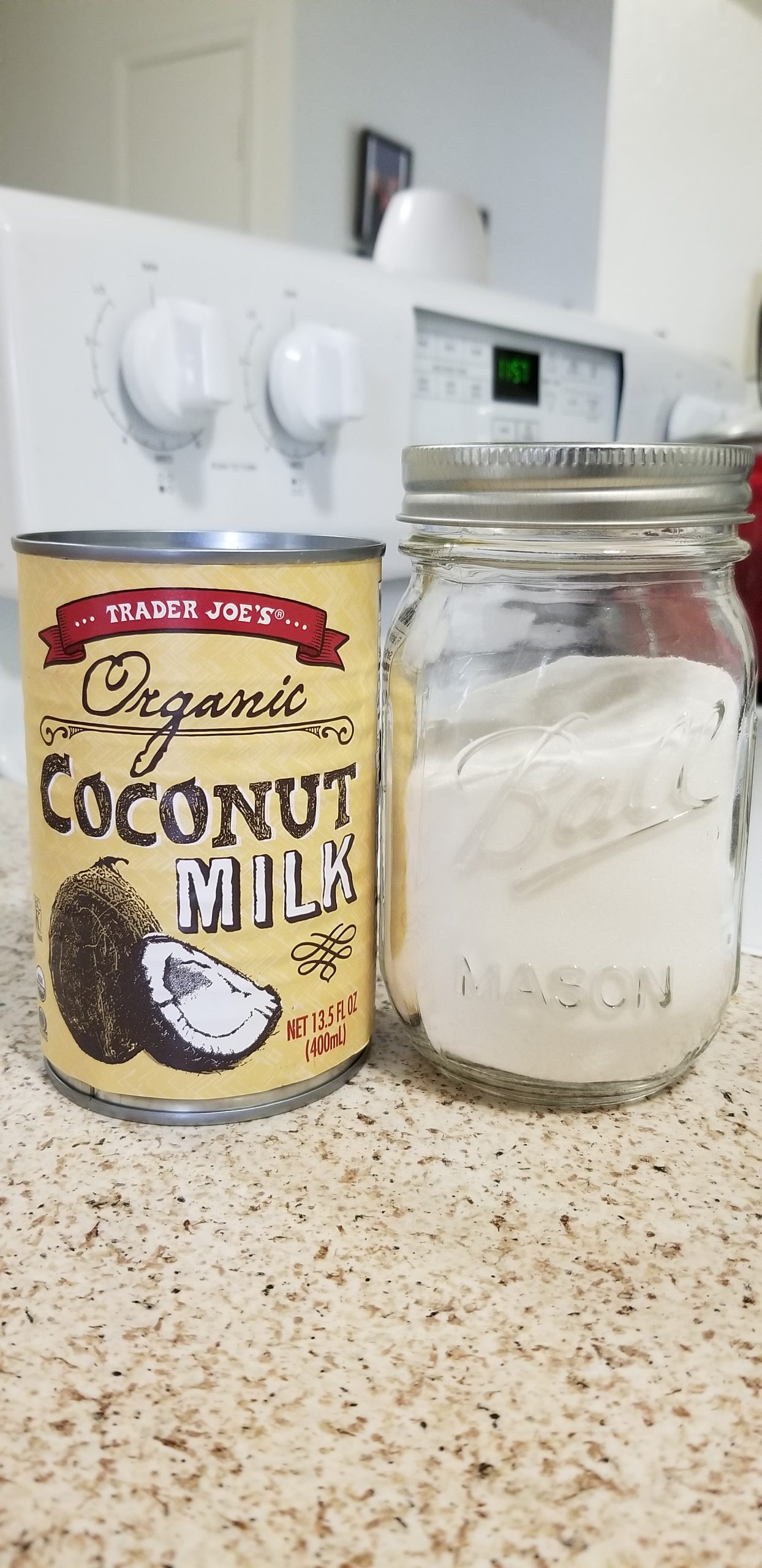 The only cooking tools you need for this recipe is a medium-sized, non-stick saucepan and a spatula. A silicone or wooden spatula works best, especially during the latter part of the recipe with the sauce becomes thick.
I recommend using a silicone spatula since it's much easier to scrap the sides of the pan and stir as the coconut dulce de leche becomes syrup-like.
Also, a silicone spatula makes it very easy to transfer and scrape the dulce de leche sauce without leaving any behind.
Recipe Notes For Dulce De Leche
The sweetener you use will mildly impact the flavor. Brown sugar has a deep caramel, syrupy flavor, which works perfectly for dulce de leche. I prefer brown sugar, however, other sweeteners will work fine, too. Other sweeteners include refined white sugar and coconut sugar. For this recipe, I opted for white sugar due to some limitations, but choose the sweetener you enjoy.
As the sauce thickens, keep a close eye and stir often to prevent burning. Once it's sticky and thick - it's done.
Low and slow is what's important here. It takes a while to make dulce de leche and bringing it to a boil for the entire cooking duration won't make it cook faster. The great part of this recipe is that it's very easy to make.
More Recipes Using Coconut Milk:
What Is Dulce De Leche?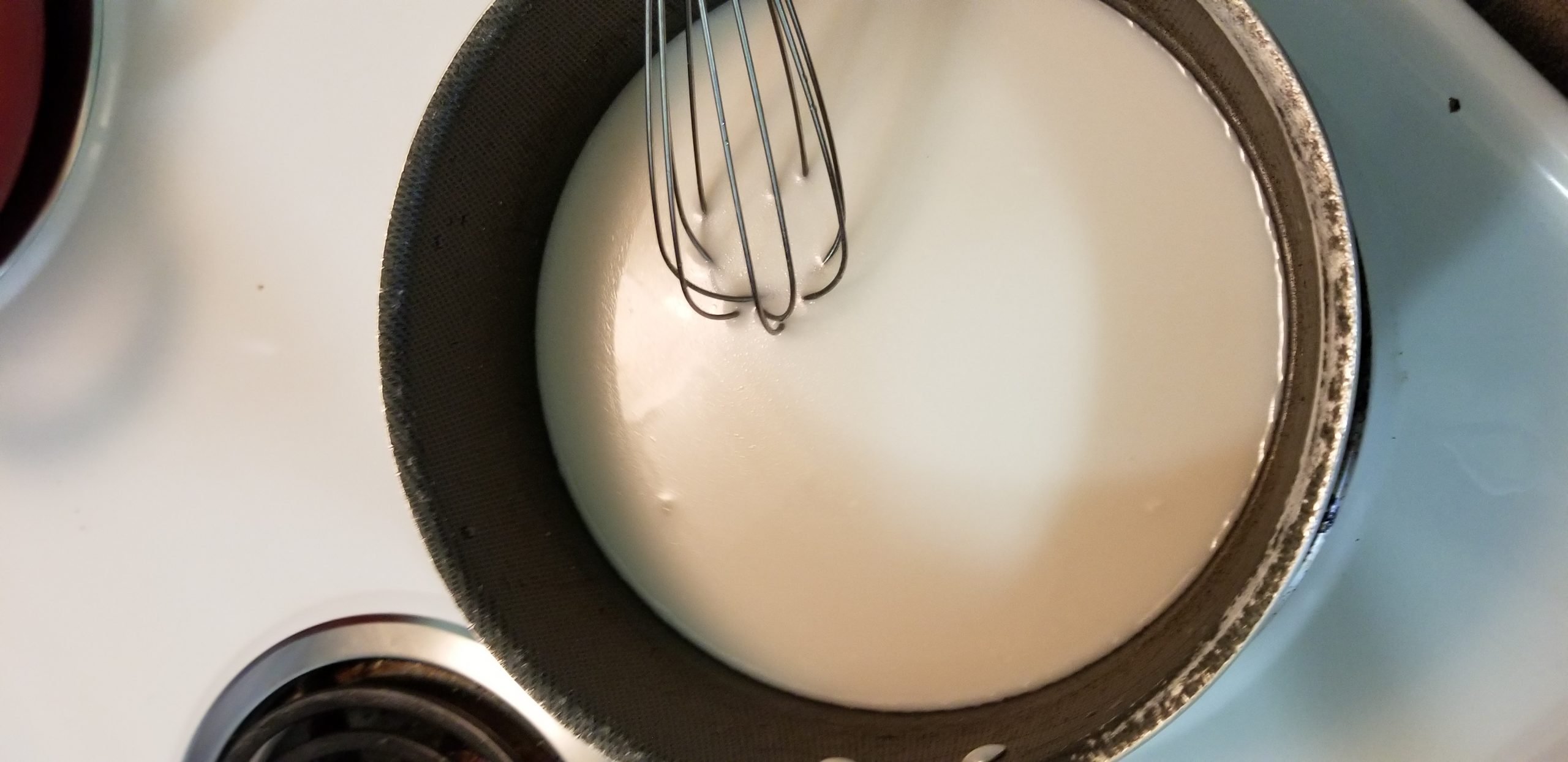 Dulce de leche directly translates to sweet milk - which is kind of what it is. It can be used in several ways, including poured over desserts, cakes, cookies, ice-cream, and churros.
Or, go for a Puerto Rican coquito using dulce de leche.
The main difference between dulce de leche and caramel is that dulce de leche is made with milk, while caramel is made with water.
Both are sweet, with a subtly different flavor profile. Additionally, dulce de leche is often seen made from condensed milk.
What Is Baking Soda Used For?
Similar to whole milk, coconut milk can curdle or separate while heating. Baking soda can help smooth it out, making the coconut dulce de leche a more uniform, creamy texture.
How To Store/Freeze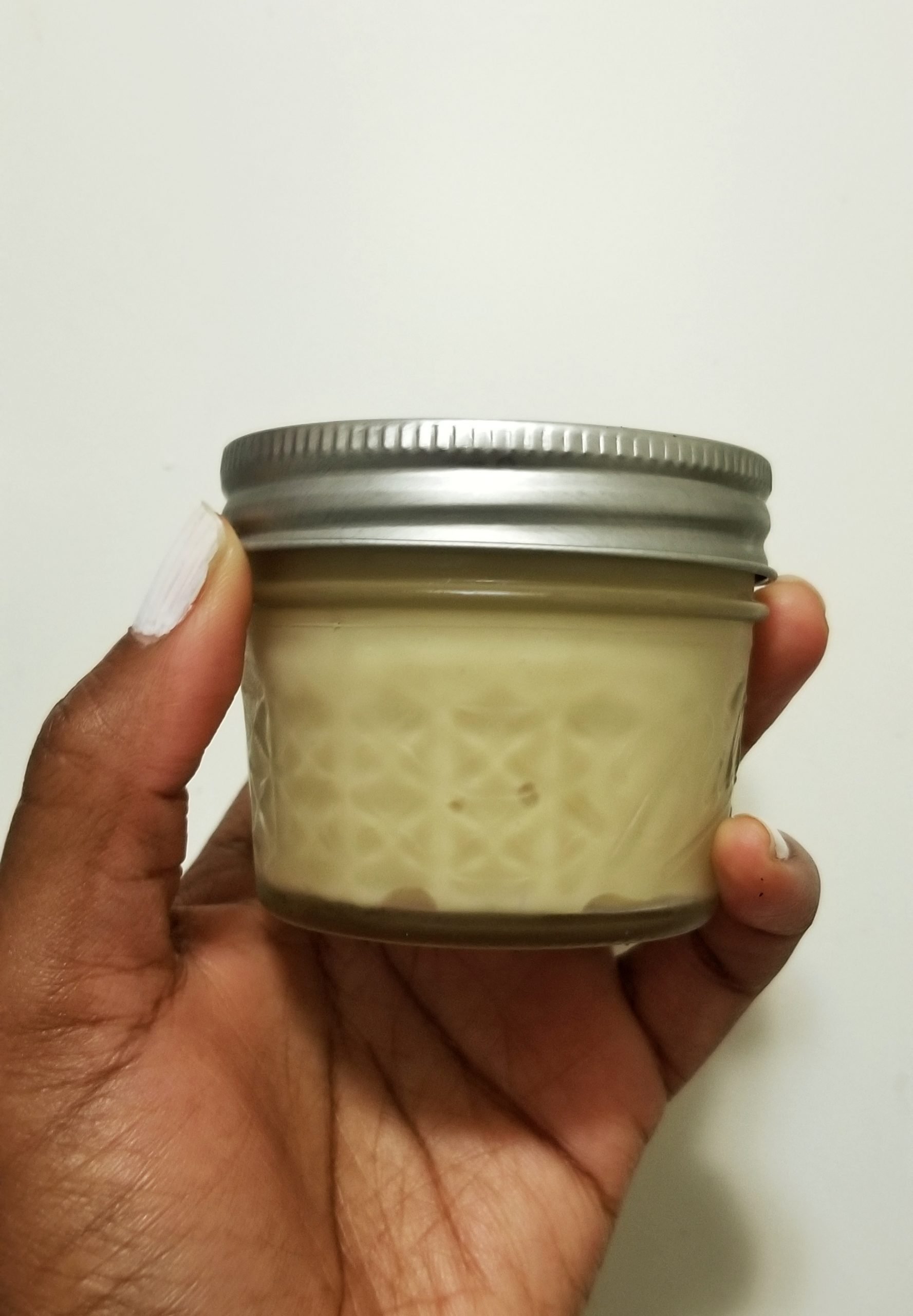 If you're not using the dulce de leche right away, cool, then pour into a small, air-tight 4-ounce canning jar. It will keep in the refrigerator for up to a week.
As the dulce slowly cooks and condenses, it will decrease its volume. I was able to yield enough to fit into a 4-ounce canning jar.
How To Re-Heat
Hope you stored your dulce de leche in an air-tight canning jar - that's an essential part for re-heating.
Be sure the lid for the canning jar is just finger-tight. Pour boiling water into a heat-safe bowl.
Or, boil the water in a small pot and remove from heat. Drop the canning jar into the water and allow it to warm for about 30 minutes or so.
Switch out the water for fresh, hot water when it begins to cool.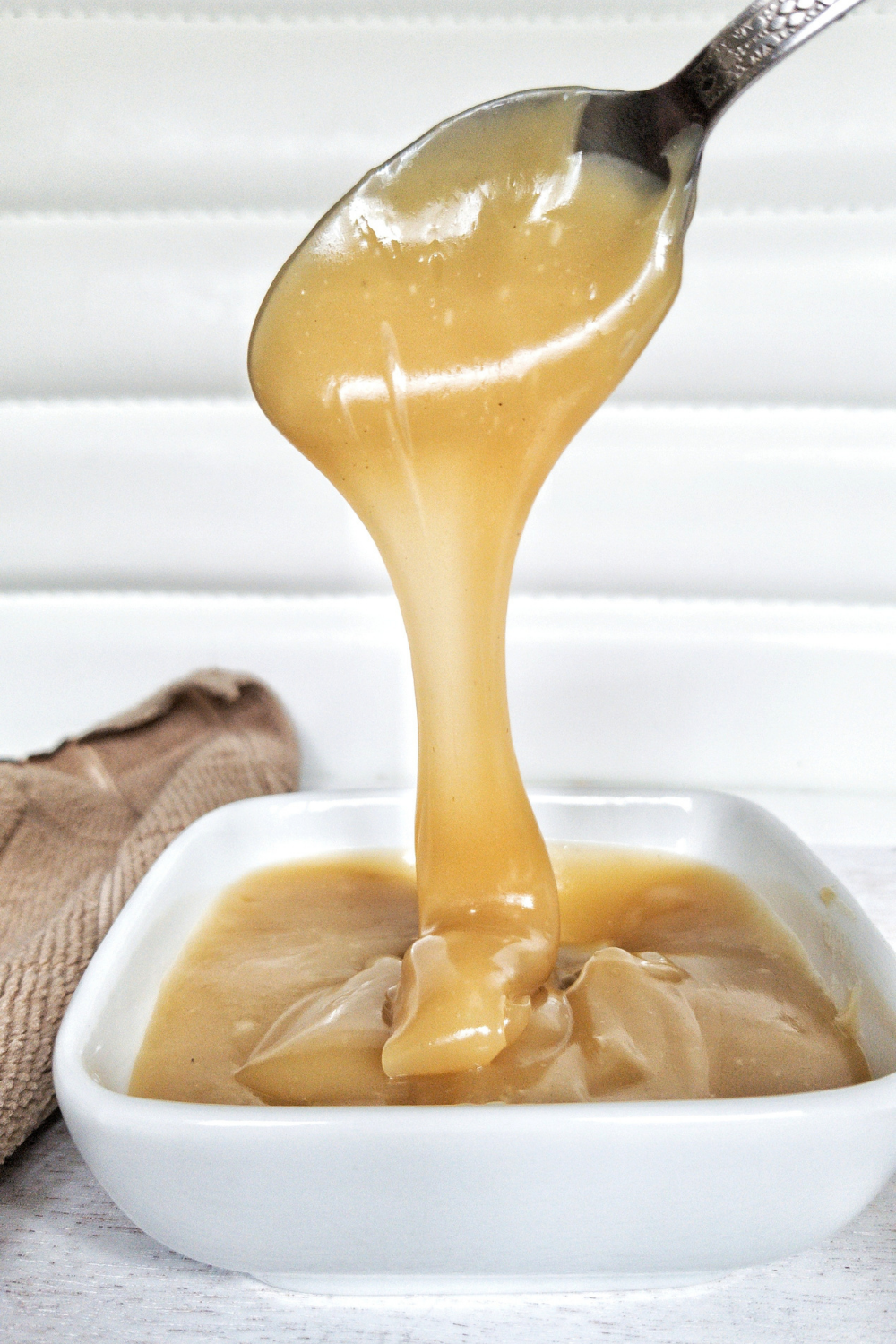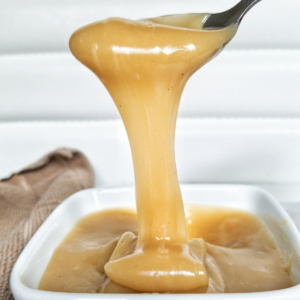 Coconut Dulce De Leche
Need dessert with a drizzle of dairy-free sweetness? Swirl it up with vegan, coconut dulce de leche made with just 2 main ingredients: full-fat coconut milk and sugar. 
Notes
Use any sugar of choice. I prefer the caramel flavor profile of brown sugar, but white sugar and coconut sugar work well, too. 
Cook time may vary,  keep an eye out as it begins to thicken. 
Be sure to use ¼ cup sugar PACKED - especially if you're using brown sugar. 
This recipe yields enough to fit into a 4-ounce can. If you want more, adjust recipe accordingly. 
Nutrition
Serving:
4
-Ounces
Calories:
230
kcal
Carbohydrates:
15
g
Protein:
2
g
Fat:
20
g
Saturated Fat:
17
g
Polyunsaturated Fat:
1
g
Monounsaturated Fat:
1
g
Sodium:
119
mg
Potassium:
203
mg
Sugar:
12
g
Vitamin C:
1
mg
Calcium:
17
mg
Iron:
3
mg
Did you try out this Coconut Dulce De Leche recipe?
Please leave a comment below, share it, rate it, or tag a picture @plantbasedandbroke on Instagram and hashtag it #plantbasedandbroke. Show off that creation with us.