(
This post may have affiliate links. Please see my disclosure.
)
Jump to:
Breakfast needed a bit of a makeover, so switched out the bowl of oatmeal and slid in a Cinnamon Brown Sugar Flatbread topped with ripe, tender fruit.
This flatbread is gluten-free, yeast-free, and made with plant-based, pantry-friendly ingredients. The truth is that since we're visiting the grocery store a lot less often, we don't have access to fresh ingredients as often as we used to.
That's okay - we're taking advantage of what we do have, which is a freezer packed with frozen, ripe fruit and a pantry loaded with spices and oats.
The main ingredients in this recipe are affordable and accessible. Some of those ingredients include oat flour, brown sugar, non-dairy milk, and ground cinnamon. If you're unable to get your hands on non-dairy milk, water works just fine, or you can even use canned coconut milk.
Sometimes I crave something sweet and wholesome for breakfast and a crispy flatbread does it for me. The base is made of cinnamon and brown sugar, making it the perfect vessel for sweet toppings.
More Recipes Using Oat Flour
Recipe Notes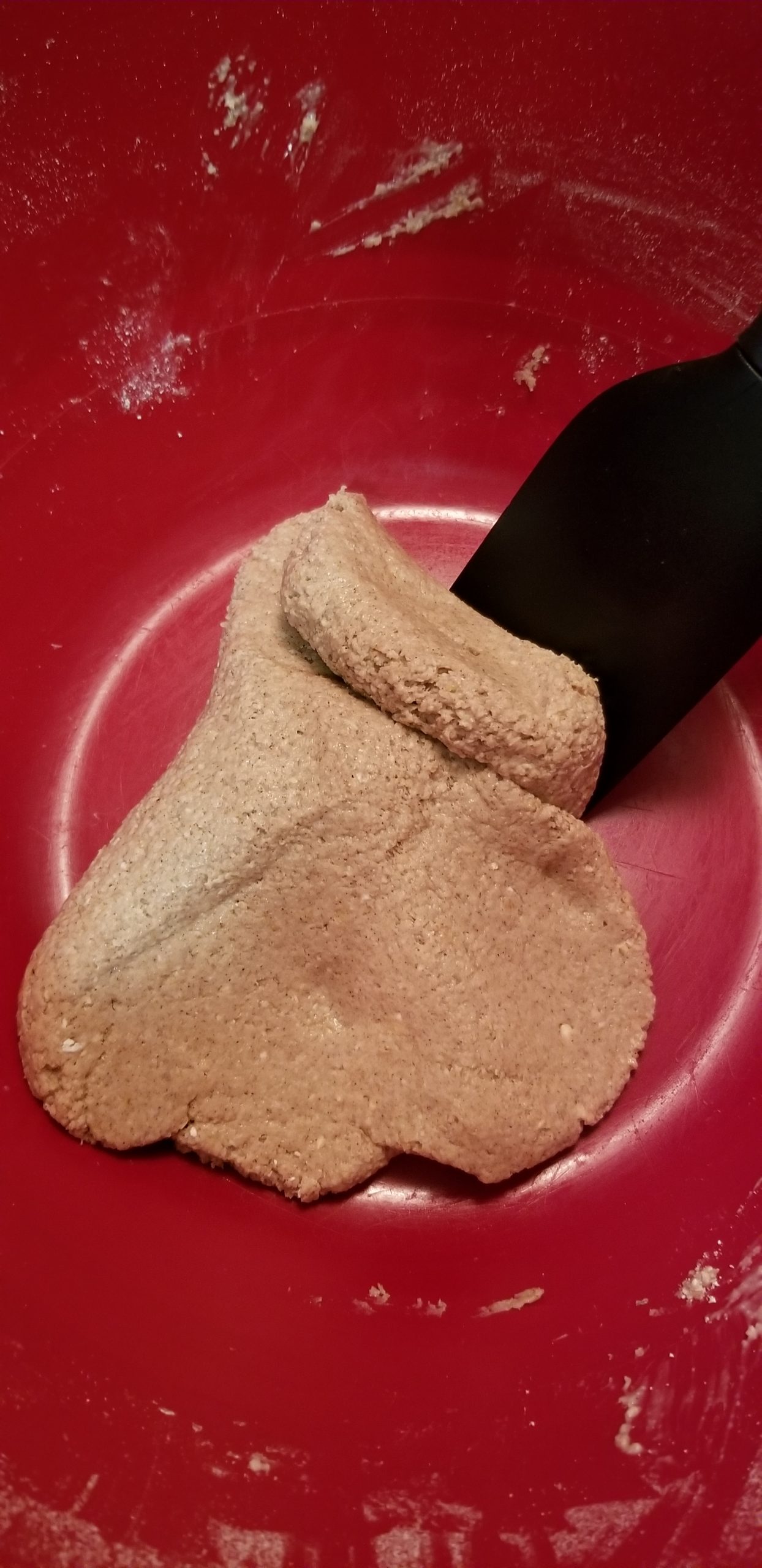 The dough should be dry enough that when handled, it does not leave any bits or pieces on your hands. If it's still sticky, add more oat flour. If it's too dry, add a bit more water/non-dairy milk.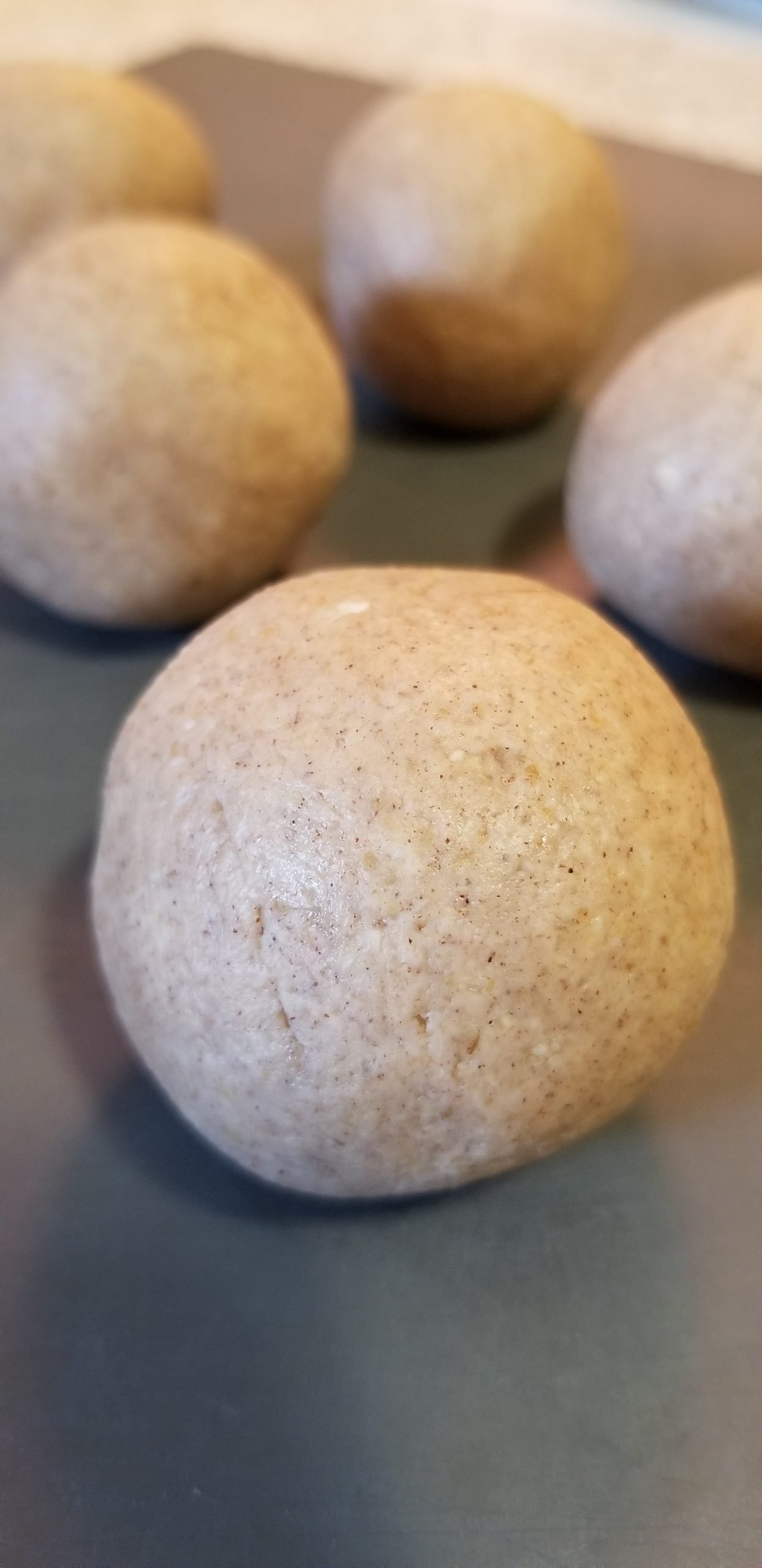 Feel free to taste the dough to determine if needs more sugar, cinnamon, salt to fit your tastebuds.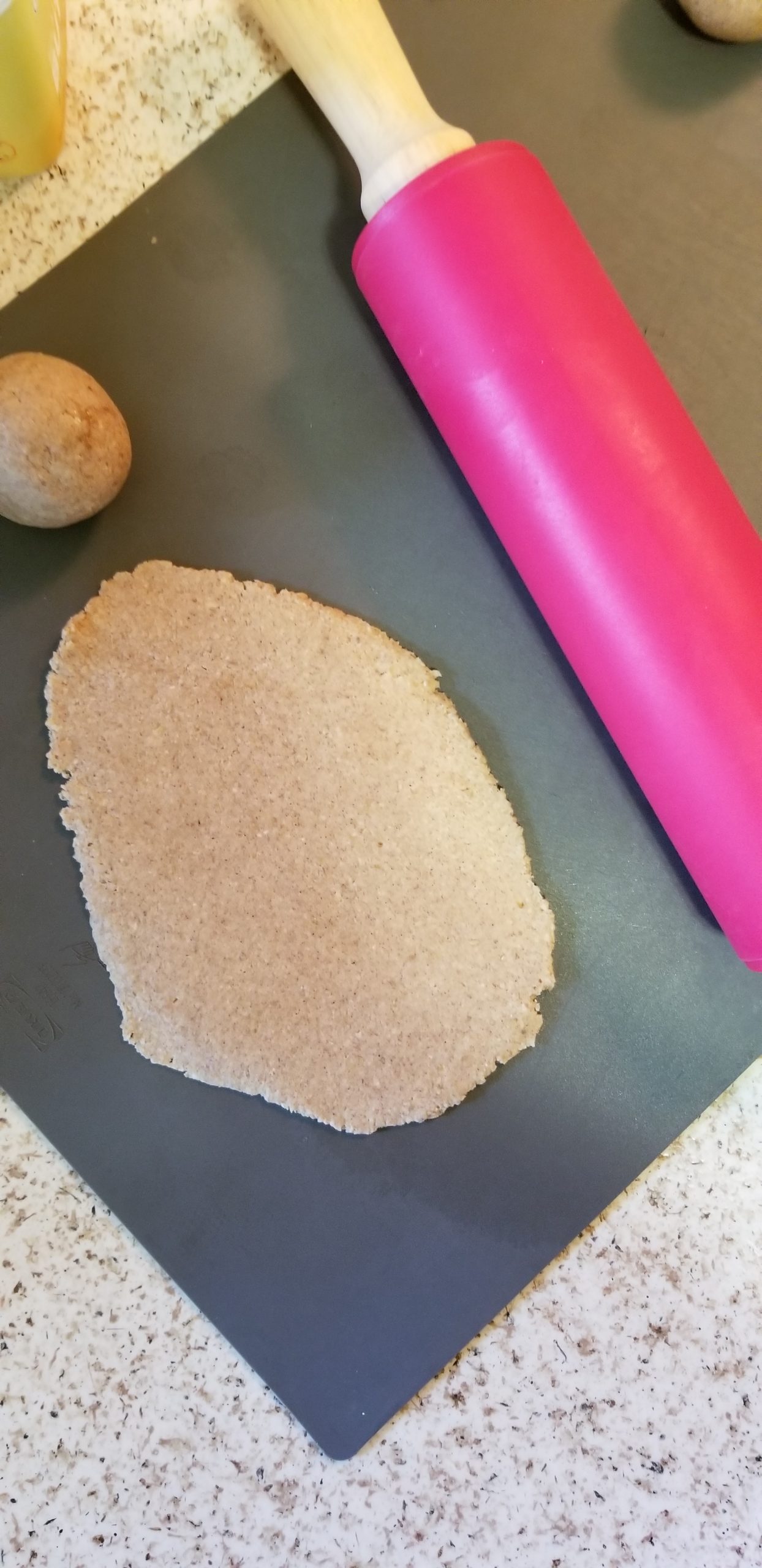 How To Make Oat Flour
If you have a blender and you have oats - you have everything you need to make your own gluten-free, oat flour. I recommend using old-fashioned or quick-cooking oats for oat flour. Both are easier and fast to break down into flour than for example, steel-cut oats.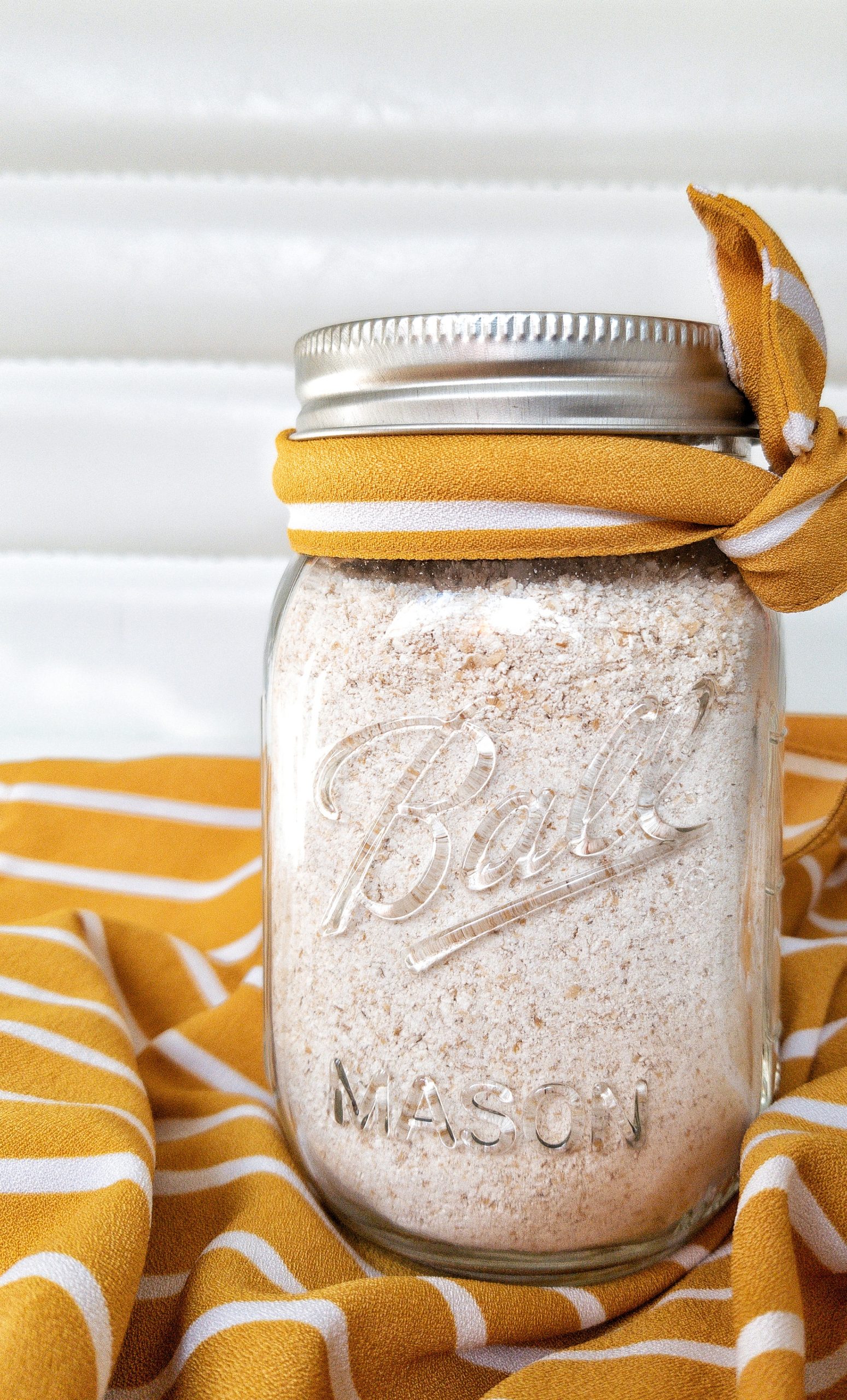 I either use my Oster blender or Nutribulet for oat flour. If I am making a large batch of oat flour, I use my Oster blender specifically and store the flour into mason canning jars in my pantry.
Topping Ideas For Sweet Flatbread
You can top these gluten-free, cinnamon brown sugar flatbread with just about anything you fancy. Because this flatbread is sweet, I added peanut butter, fruit, honey, and granola. Here are other toppings to consider.
Nutella
Almond Butter
Peanut Butter
Jam
Strawberries
Banana
Granola
Sliced almonds
Walnuts
Chia Seeds
Peanuts
Maple Syrup
Coconut sugar
Honey
Pecans
Nutmeg
How To Thaw Frozen Fruit
I have been purchasing frozen fruit more than usual. The perks are that they last for a long time, they are always ripe, and they can be used in a variety of recipes.
To thaw, place the frozen fruit in a bowl with room temperature or cold water. Let it thaw and soften for about 5 minutes or so. Once tender, drain the water from the fruit with a colander. This is the fasted was to thaw frozen fruit.
If you have a bit more time, transfer the frozen fruit into the refrigerator in a Tupperware or container. Allow thawing overnight or for a few hours until soft.
Does This Recipe Have Gluten?
This recipe is 100% gluten-free. There is no gluten from oat flour. If you're sensitive to gluten, be sure to check that the oat flour has not been processed in a facility that handles products with gluten.
Keep in mind, oats themselves are gluten-free.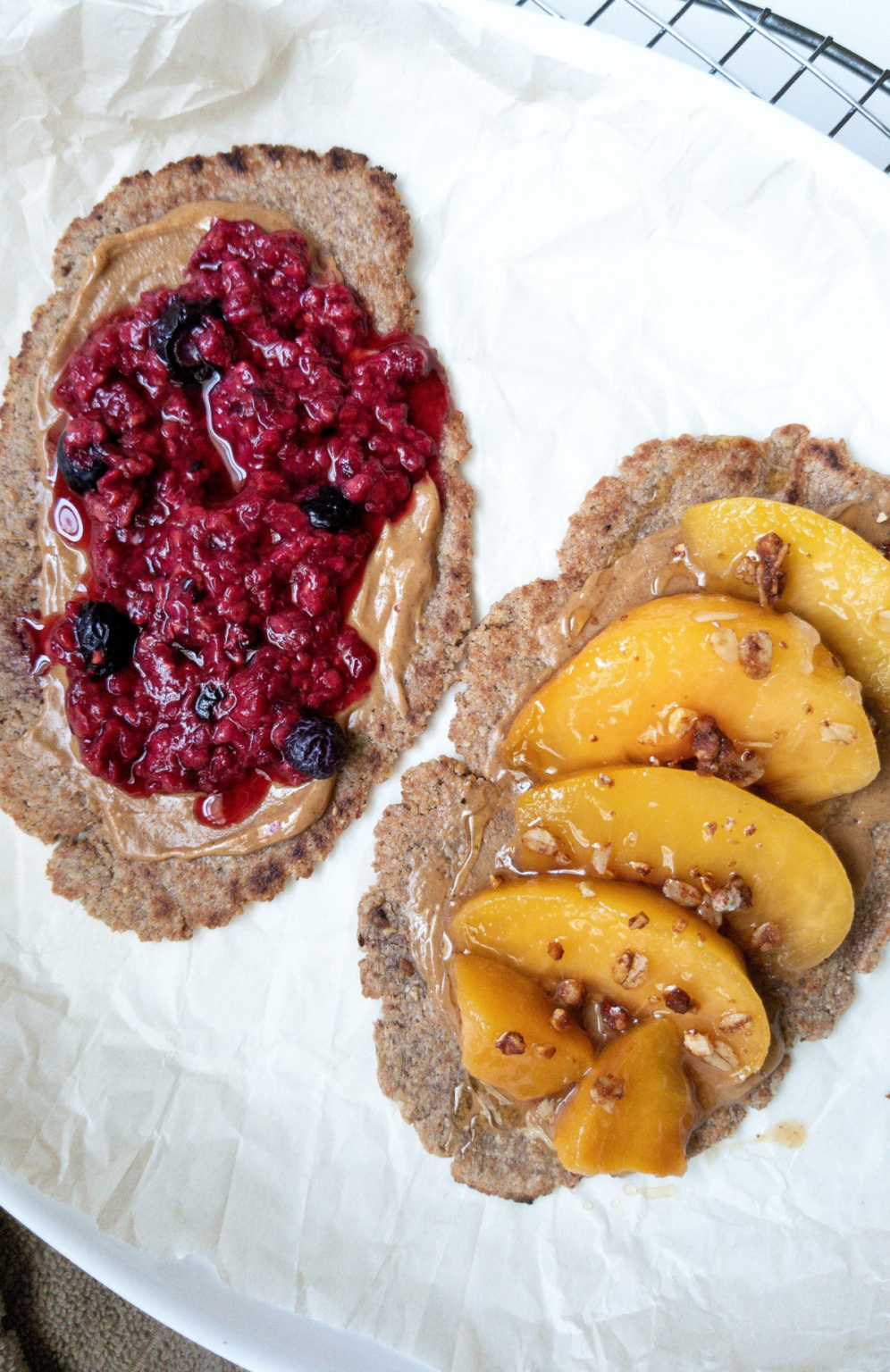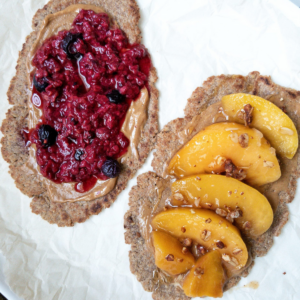 Cinnamon Brown Sugar Flatbread
Gluten-Free, vegetarian Cinnamon Brown Sugar Flatbread that's perfect for a sweet and healthy breakfast meal. Top it off with your favorite fruit, granola, syrup, or nuts.
Instructions
Whisk together the salt and oat flour in a mixing bowl. Add brown sugar and cinnamon to the dry ingredients and mix well.

Add the non-dairy milk and fold ingredients together. Add more water/non-dairy milk if it's too dry. On the other hand, if it's too wet, add more oat flour.

Knead well for a couple of minutes. Allow dough to rest for about 10 minutes to help the oat flour absorb the water/non-dairy milk.

Separate dough into sections, making it into balls, then flatten out with a roller.

Heat a pan over medium heat and add butter. Pan-cook the flatbread for 4-5 minutes on each side. Remove from heat and cool on a cooling rack.
Nutrition
Serving:
1
serving
Calories:
175
kcal
Carbohydrates:
29
g
Protein:
6
g
Fat:
4
g
Saturated Fat:
1
g
Polyunsaturated Fat:
1
g
Monounsaturated Fat:
1
g
Sodium:
136
mg
Potassium:
175
mg
Fiber:
3
g
Sugar:
6
g
Vitamin A:
94
IU
Vitamin C:
2
mg
Calcium:
61
mg
Iron:
2
mg
Did you try out this Cinnamon Brown Sugar Flatbread recipe?
Please leave a comment below, share it, rate it, or tag a picture @plantbasedandbroke on Instagram and hashtag it #plantbasedandbroke. Show off that creation with us.