(
This post may have affiliate links. Please see my disclosure.
)
Turning common mushrooms into a meatless bolognese sauce? I am all in!
Using plant-based, pantry-friendly ingredients, we're are creating an affordable dinner meal everyone can enjoy.
Mushrooms are one of my favorite plant-based meat alternatives since they naturally have an umami flavor profile. Additionally, depending on the kind of mushroom type, they can be incredibly "meaty."
I opted to use common white mushrooms for this recipe because they are easy to find, affordable, and are mostly accessible.
However, many mushrooms varieties can work for this recipe including shiitake, portobello, and king oyster mushrooms.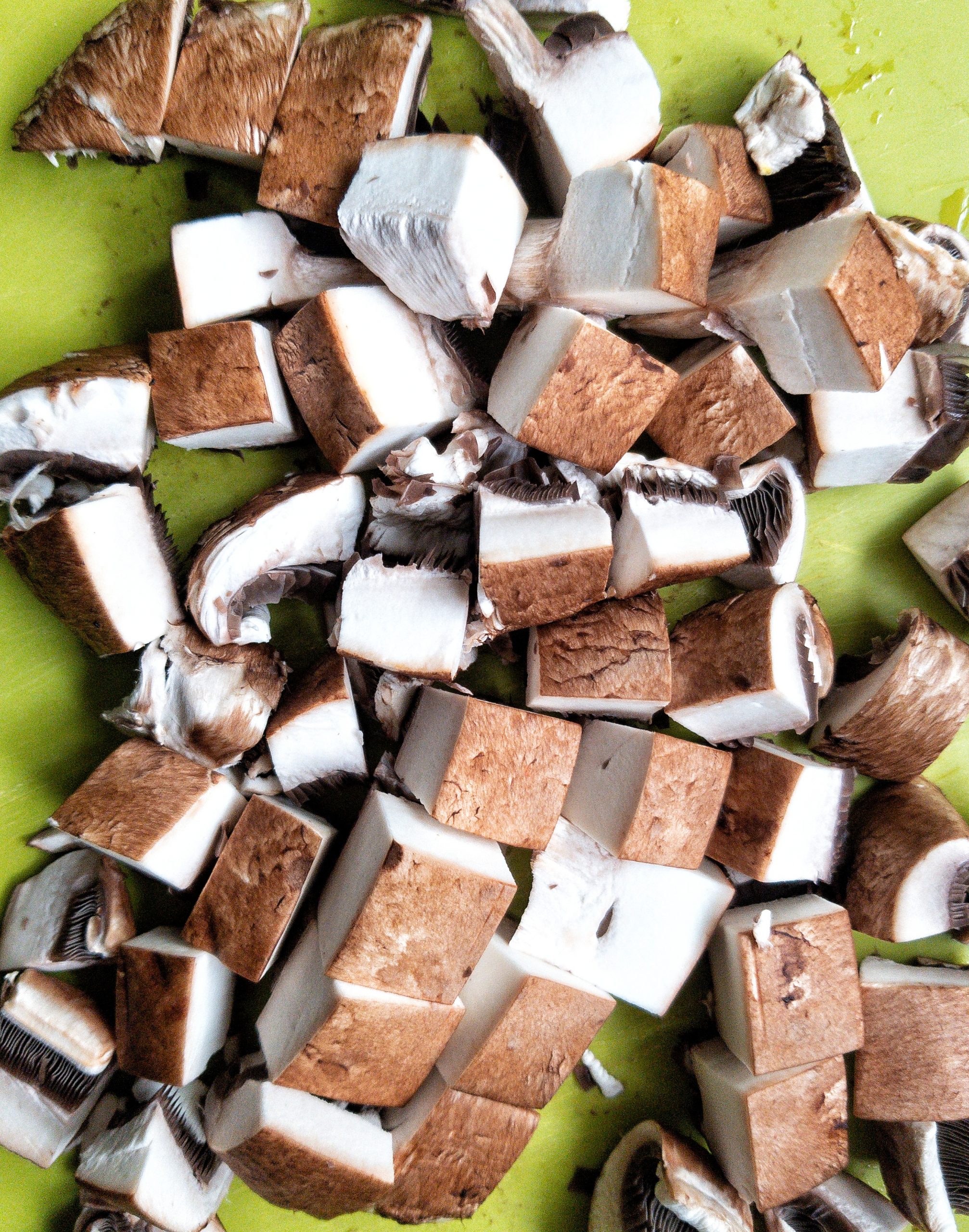 If you opt for a different type of mushroom varieties, just be sure to take note that some may cook longer than others.
More Recipes For Pasta:
Recipe Notes
No need to be perfect when chopping the mushrooms. We just want them in smaller pieces that resemble ground crumbles.
Fennel seeds are already toasted, however, if they are a bright green they might be raw. You'll know they are toasted when they have a gray and dark green color. If they look raw, simply toast them in a skillet with no oil over medium heat. Toss and cook until fragrant and deep in color.
There are a few ways to chop walnuts. One way is to carefully chop them with a chopping knife. Another way is to pour into a processor or blender and use the chopping function if there is one.
What Else To Add In Bolognese Sauce
The flexibility in a bolognese sauce means that additional vegetables and ingredients can be added. And if you have a picky eater in your home – it's a great way to include more vegetables.
Although ingredients like carrots, onion, and celery are traditionally used in a bolognese sauce, feel free to add other ingredients including spinach, crushed garlic, fresh tomatoes, and meatless sausage.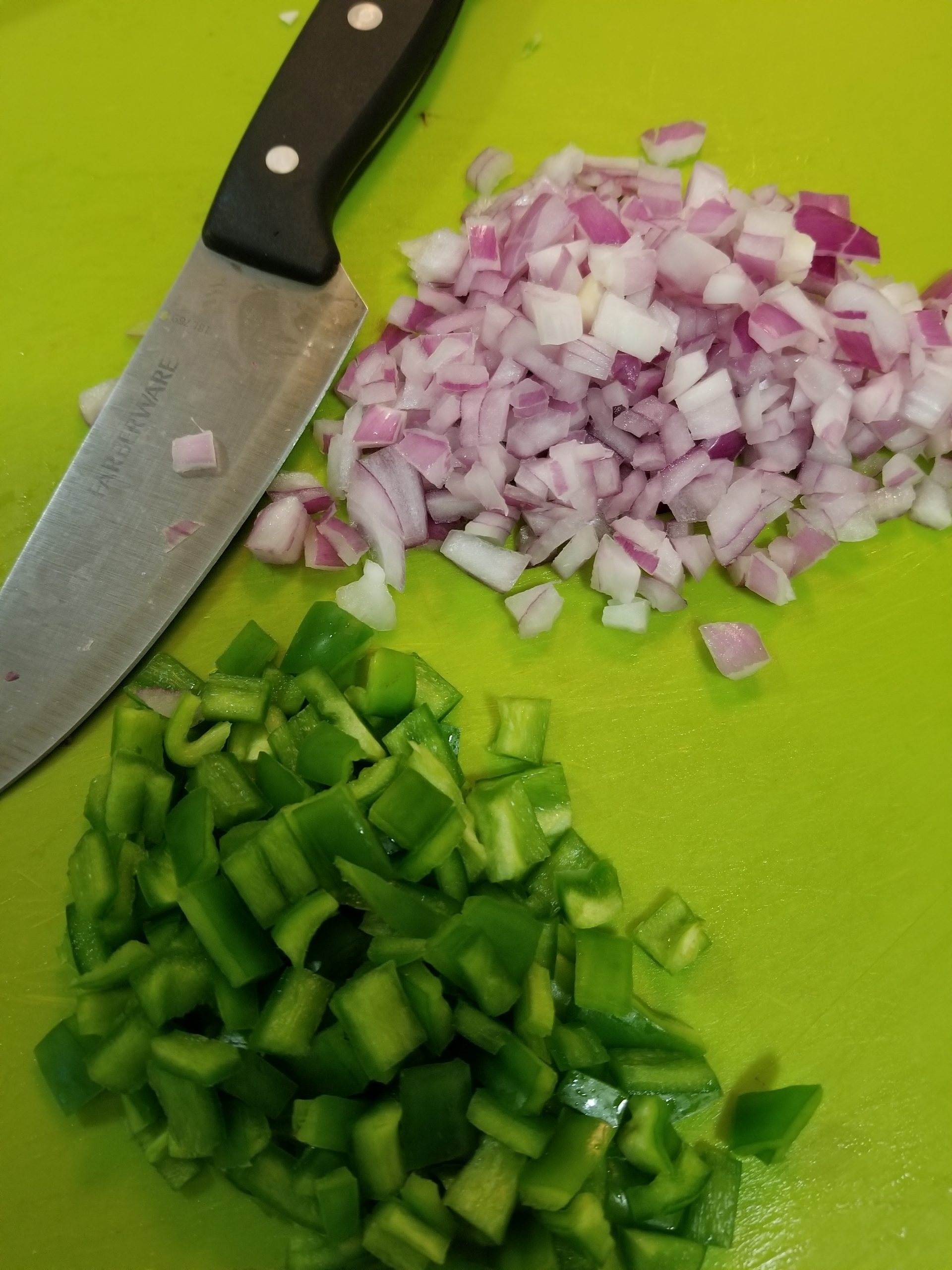 If you want to expand the herbs and spices added to this recipe, here are some ideas:
Black pepper
Minced saged leaves
Parsley
Pinch of nutmeg
Oregano
Basil
This vegetarian bolognese sauce can be used in more ways than just spaghetti. You can use this recipe for lasagna, lasagna soup, tacos, baked potatoes, Shepherd's pie, nachos, and quesadillas.
How To Store
You can store the meatless bolognese sauce in an air-tight container for up to 4 days in the refrigerator.
If you're serving pasta with the bolognese sauce, keep those two separate when storing.
To store in the freezer, user a freezer-safe bag, or container.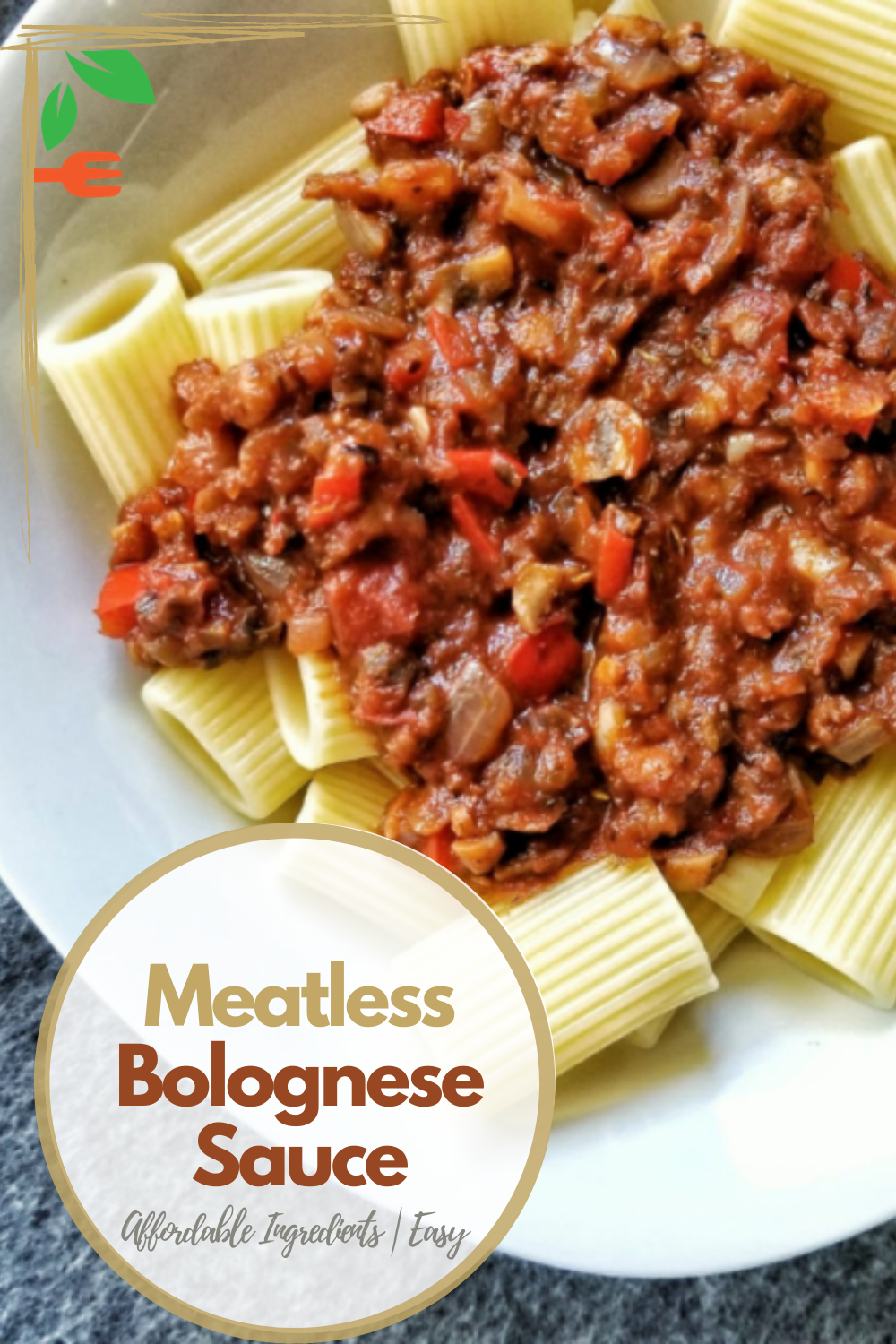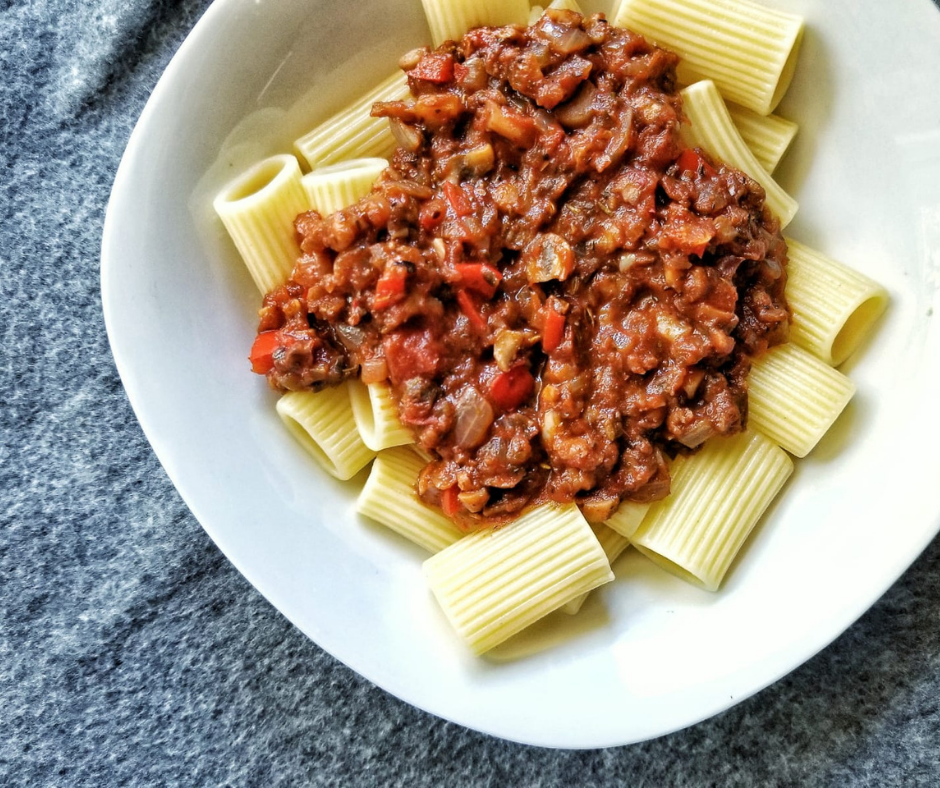 Meatless Bolognese Sauce
Spaghetti and bolonese sauce – the perfect food for when dinner needs to be done fast and easy.
Instructions
Toast the chopped walnuts in a pan over medium heat until fragrant. Set aside.

Add olive oil In a pan over medium heat. Add chopped onion cook for about five minutes, or until tender.

Next, add the mushrooms and red bell pepper to the saucepan. Cook and stir for 8 minutes, or until the water from the mushroom has been cooked off.

In the same saucepan, add tomato paste, pasta sauce, Italian seasonings, walnuts, fennel seeds, and garlic powder. Mix well. Reduce heat to low and allow the sauce to simmer for about 5-8 minutes.

Taste, add a pinch of sugar if the sauce is too acidic (optional). Serve.
Nutrition
Serving:
1
-Serving
Calories:
147
kcal
Carbohydrates:
16
g
Protein:
5
g
Fat:
9
g
Saturated Fat:
1
g
Polyunsaturated Fat:
4
g
Monounsaturated Fat:
3
g
Sodium:
681
mg
Potassium:
708
mg
Fiber:
4
g
Sugar:
10
g
Vitamin A:
1064
IU
Vitamin C:
32
mg
Calcium:
45
mg
Iron:
2
mg
Did you try out this Meatless Bolognese Sauce recipe?
Please leave a comment below, share it, rate it, or tag a picture @plantbasedandbroke on Instagram and hashtag it #plantbasedandbroke. Show off that creation with us.