(
This post may have affiliate links. Please see my disclosure.
)
Jump to:
Thanksgiving is quickly approaching - it's time to whip out that notepad to build a hefty vegan Thanksgiving side dishes list that everyone can enjoy.
We have Thanksgiving classics here, with a few cool ones thrown into the mix. Either way, everything on this list is plant-based and vegan-friendly.
Meaning, you won't see any dairy, meat, eggs, or animal byproducts in these dishes. See a swirl of butter in that dish of mashed potatoes?
Yeah, that's plant-based too.
How Many Vegan Thanksgiving Side Dishes Should You Have?
How many sides you choose to have for Thanksgiving dinner is up to you. I like to make a mix of carb-heavy, leafy, vibrant, and light Thanksgiving side dishes show up on the dinner table.
If I am not having a potluck and I am the sole cook, I try to have around 6-8 Thanksgiving side dishes.
If you're looking for a moist, chocolate cake that's great for a party of four to six, check out this devil's food cake recipe. It's out-of-this-world good. You can even keep it cute and go for chocolate mug cakes.
Thanksgiving Day Turkey Replacement
However, you choose how many you want to have. You can have just three or twenty-five. Just consider how many people will be showing up, what their food preferences are, and if there are any dietary restrictions.
Most Thanksgiving sides can be recreated to be plant-based. But what about the main dishes?
We might not have turkey, but we can have tofu - and that's still delicious. This quick, pan-fried tofu "chicken" is a great main to have at the Thanksgiving dinner table.
You just need a handful of ingredients and a few minutes.
Additionally, there are plenty of other meatless mains showing up at grocery stores.
Here are pre-made vegetarian, Thanksgiving mains to consider:
Or, you can go with the homemade route and consider main dishes including Puerto Rican vegan Pastelón and mushroom pernil.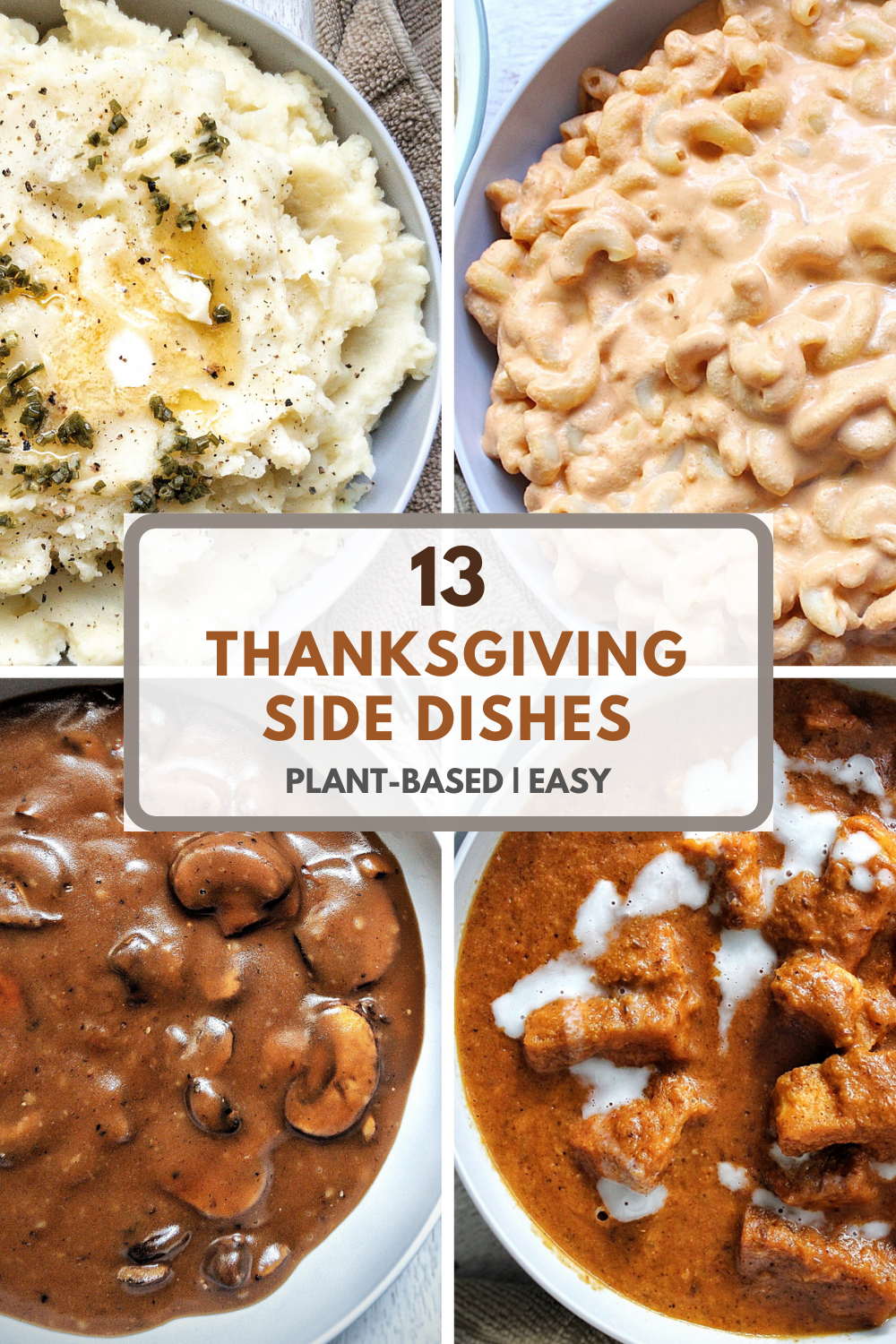 ---
Enjoy a thick bowl of Fluffy Garlic Mashed Potatoes as your next dinner or Thanksgiving side! Made with just 6 ingredients and ready in 20 minutes! Dig in - this recipe is VEGAN, gluten-free, and 100% dairy-free.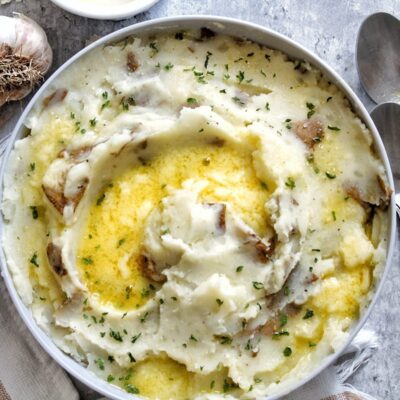 Grab your bowls - we're making the ultimate comfort food: Dairy-Free Mac and Cheese! Made with just 10 ingredients and incredibly easy to make.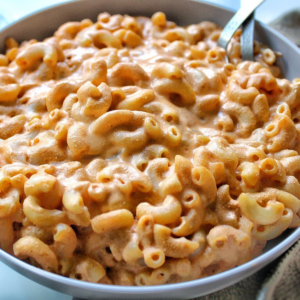 Made with pantry-friendly, plant-based ingredients, this dairy-free coconut creamed corn is everything you want in a comfort food dish. It's sweet, creamy, packed with flavor, and served warm.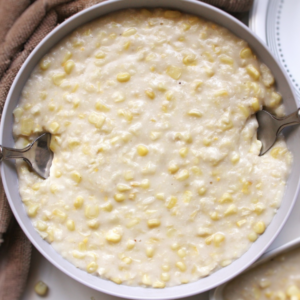 A creamy, savory, rich vegan "butter chicken" recipe made with tofu. This recipe is 100% meat-free and packed with insane flavor. Pair this dish with rice, naan, or roti.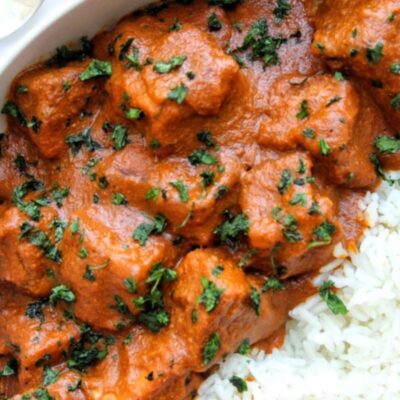 Oil-free mushroom gravy, made FIVE with plant-based ingredients. Smother this gravy with fries, add to mashed potatoes, or serve with breakfast biscuits!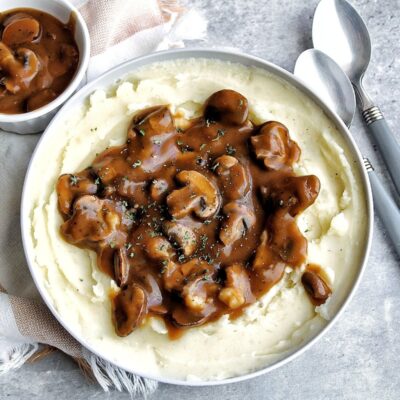 Let's crank on the oven for an umami-blasted Mushroom Lentil Loaf made with plant-based ingredients! Made with juicy mushrooms, protein-packed lentils, spices, and topped with a sweet-and-savory glaze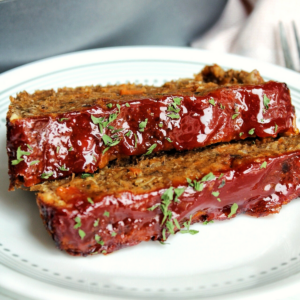 Things are beginning to be a bit cozy as the fall breeze settles in - so of course, a warm bowl of homemade 3-ingredient plant-based applesauce is always a great idea. This recipe is vegan, plant-based, healthy, and easy to make.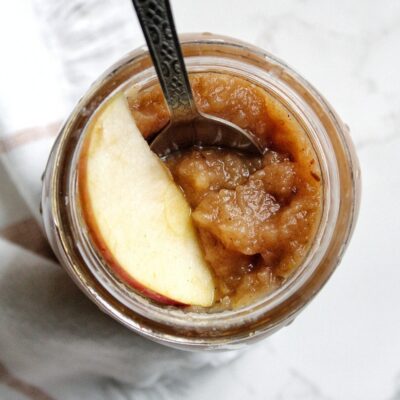 Creamy, plant-based mashed carrots spiced with cinnamon, nutmeg, and sweetened with brown sugar. The perfect, wholesome side dish for the fall season, holidays, or just to flavor-up a dinner meal.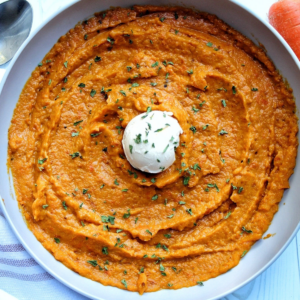 Flavorful Air Fryer Red Potatoes are the perfect weekday dinner side dish or holiday side! Made with garlic salt and tossed in parsley, it's loaded with flavor. Done in just 15 minutes and EASY to make!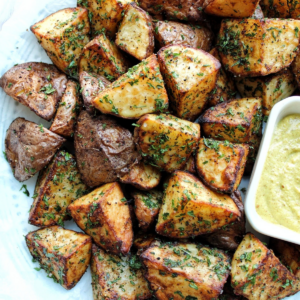 Zucchini Stuffing Casserole is the perfect Thanksgiving side dish! It's made with zucchini, seasoned vegetables, stock, and herbs. This recipe is 100% VEGAN and easy to make.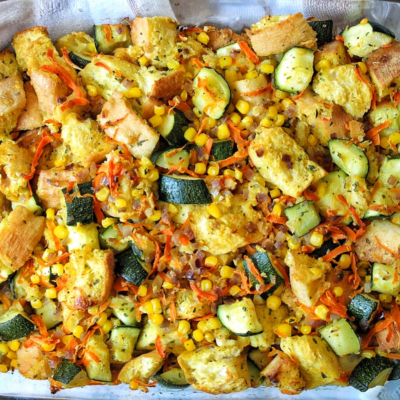 Plant-Based Creamy Red Potato Salad is the perfect summertime recipe for your next BBQ, cookout, potluck, or your day out in the park. This recipe is gluten-free, eggless, and dairy-free!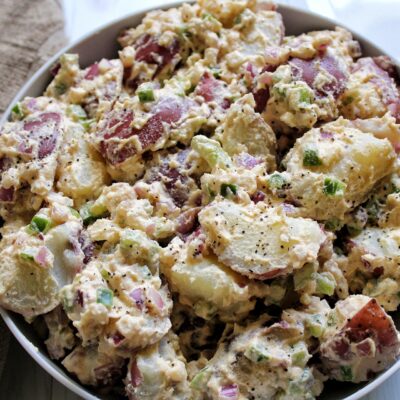 Switch things up with the Gluten-Free Onion Gravy! Skip the packaged stuff and make holiday-friendly gravy from real onions. Made with just 7 plant-based ingredients.
Arroz con gandules or Puerto Rican yellow rice with gandules is a Puerto Rican staple made with pigeon peas, long-grain rice, sofrito, sazon, adobo, tomato sauce, and sometimes Spanish green olives. It's a Puerto Rican dinner staple that is served with most meals.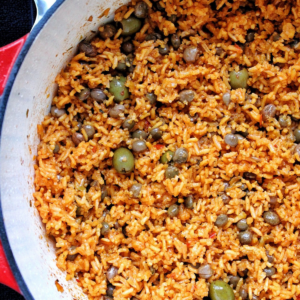 A Puerto Rican meat dish turned vegan with all of the flavors you love. If you love a "meaty" side dish for Thanksgiving, this is it!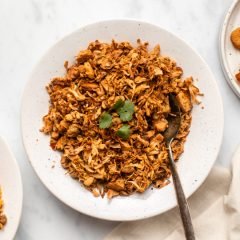 Did you try any of the recipes on the list?
Please leave a comment below, share it, rate it, or tag a picture @plantbasedandbroke on Instagram and hashtag it #plantbasedandbroke. Show off that creation with us!