(
This post may have affiliate links. Please see my disclosure.
)
Jump to:
If you're starting your plant-based journey, you may be thinking about how you can get your hands on cheap plant-based protein sources.
When we think about protein-rich sources, we may quickly refer to animal-based products including fish, meat, eggs, and milk. Or even going for a plant-based protein powder.
However, there is plenty of budget-friendly, muscle-building, plant-based food.
First, get cozy about understanding the macronutrients of any given food. At first, you'll feel like you're diving into muddied waters, trying to figure out which vegetarian sources have what you need, at a reasonable price.
However, I promise that after a while, you'll know.
My advice? Start reading nutritional labels on packaged food and occasionally research produce to find what kind of micronutrients or macronutrients they are packed with.
Not only will this keep you aware of your general protein intake, but you can have a rough idea of whether or not you're hitting other nutrient needs, for example, vitamins, fiber, and fats.
Why Is Protein Important?
Protein is not only necessary for muscle growth and development, but it also provides energy for your body.
Additionally, according to The Food and Drug Administration (FDA), protein plays an important part in many functions of the human body including hair growth, cell repairment, bones, immune response, and production of antibodies.
Long story short, we need it - and we can get it vegan food products.
How Much Protein Do You Need?
According to The National Center for Biotechnology Information (NCBI), adults should aim for about 10-35 percent protein in their daily diet. The recommended dietary reference intake (DRI) for protein may vary from study to study.
Additionally, lifestyle, gender, body weight, activity level, and fitness goals may play a part in the amount of protein you need.
In general, however, the average sedentary man needs about 56 grams of protein and the average sedentary woman needs about 46 grams of protein.
Plant-Based, High-Protein Recipes
10 Cheap Plant-Based Protein Sources
Let's take a look at some of our whole-food, vegetarian options for protein. The protein listed will reflect for every 100 grams of the given food item.
Per 100 grams. Data from the U.S. Department of Agriculture FoodData Central.
1. Nutritional Yeast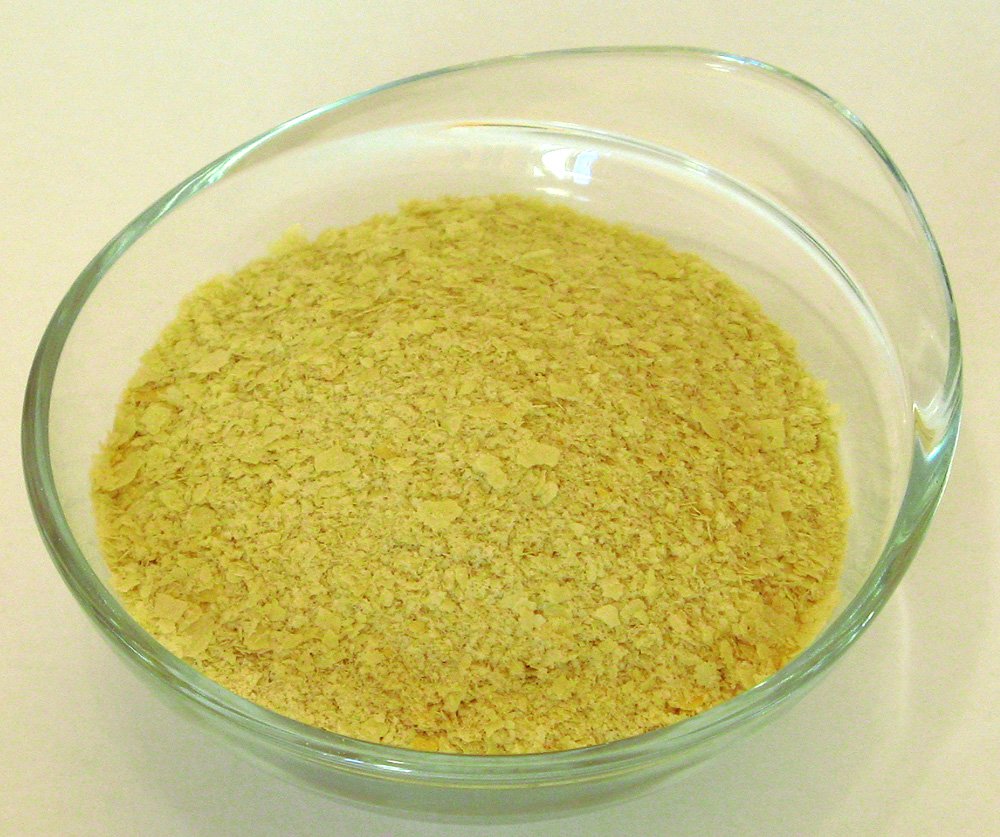 Nutritional yeast can a "cheesy" and umami flavor we aim to find in savory plates, for example, Pasta, chili, and salads.
It is savory and nutty makeup is a great alternative to parmesan or aged cheese. Use it up - it's good for you!
One of my favorite ways of using nutritional yeast is by making a dairy-free, vegan "cheese" sauce for macaroni.
Dairy-Free Mac & Cheese Recipe
2. Lentils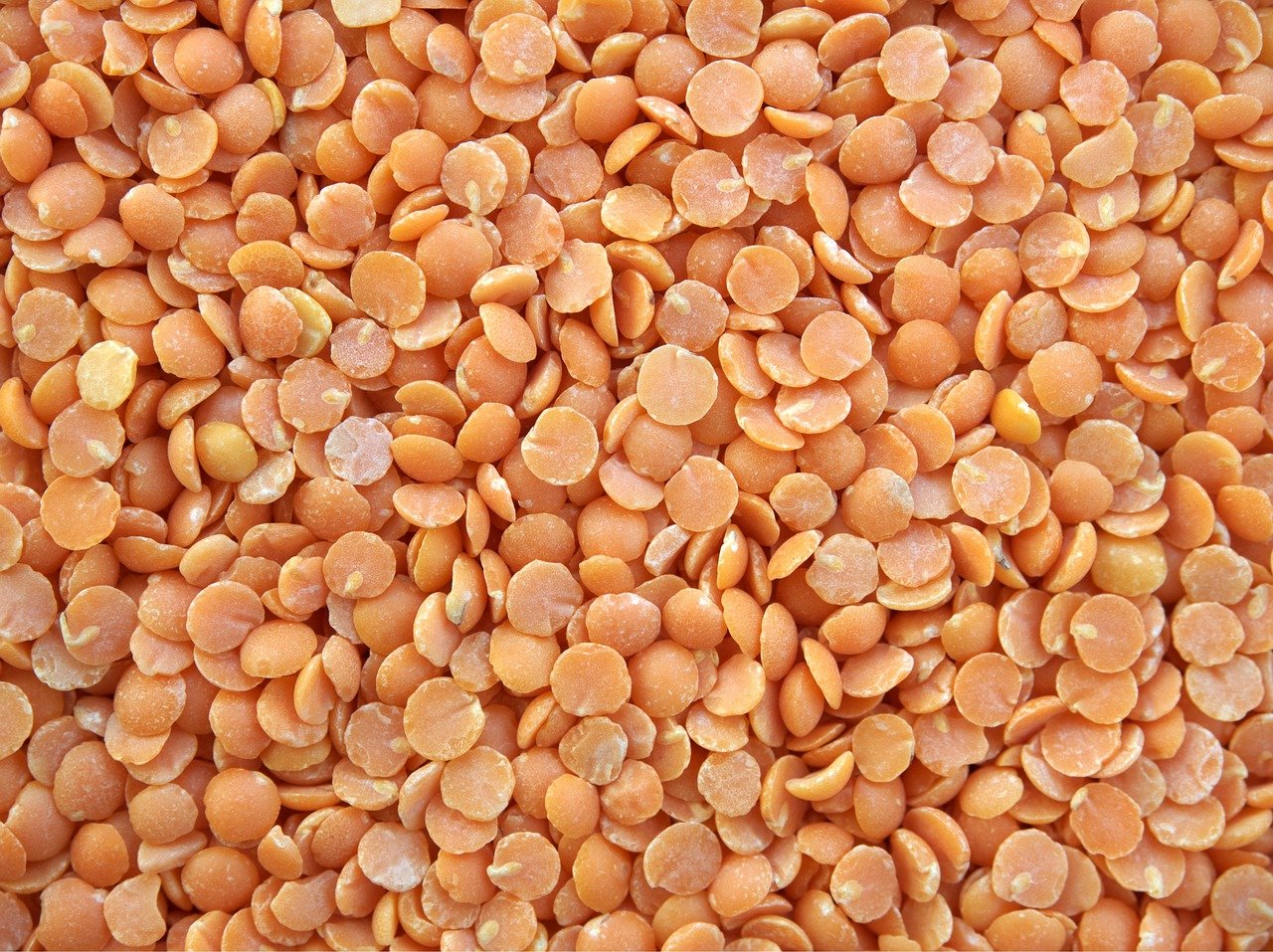 For 100 grams of lentils, there are 23 grams of protein.
Lentils are great in soups, stews, tacos, burritos, salads, and pan-fried into burgers.
From red split lentils to green lentils, there are plenty of varieties to choose from. Experiment and find what you like.
Easy Roasted Carrot Red Lentil Soup Recipe
3. Split Green Peas
For 100 grams of split green peas, there are 23 grams of protein.
We all know that split green peas are generally the go-to ingredient for a bowl of pea soup. However, a bowl of split green pea soup is way too predictable.
A new way of using split green peas is to make veggie burgers, fritters, or toss onto summer salad.
4. Seitan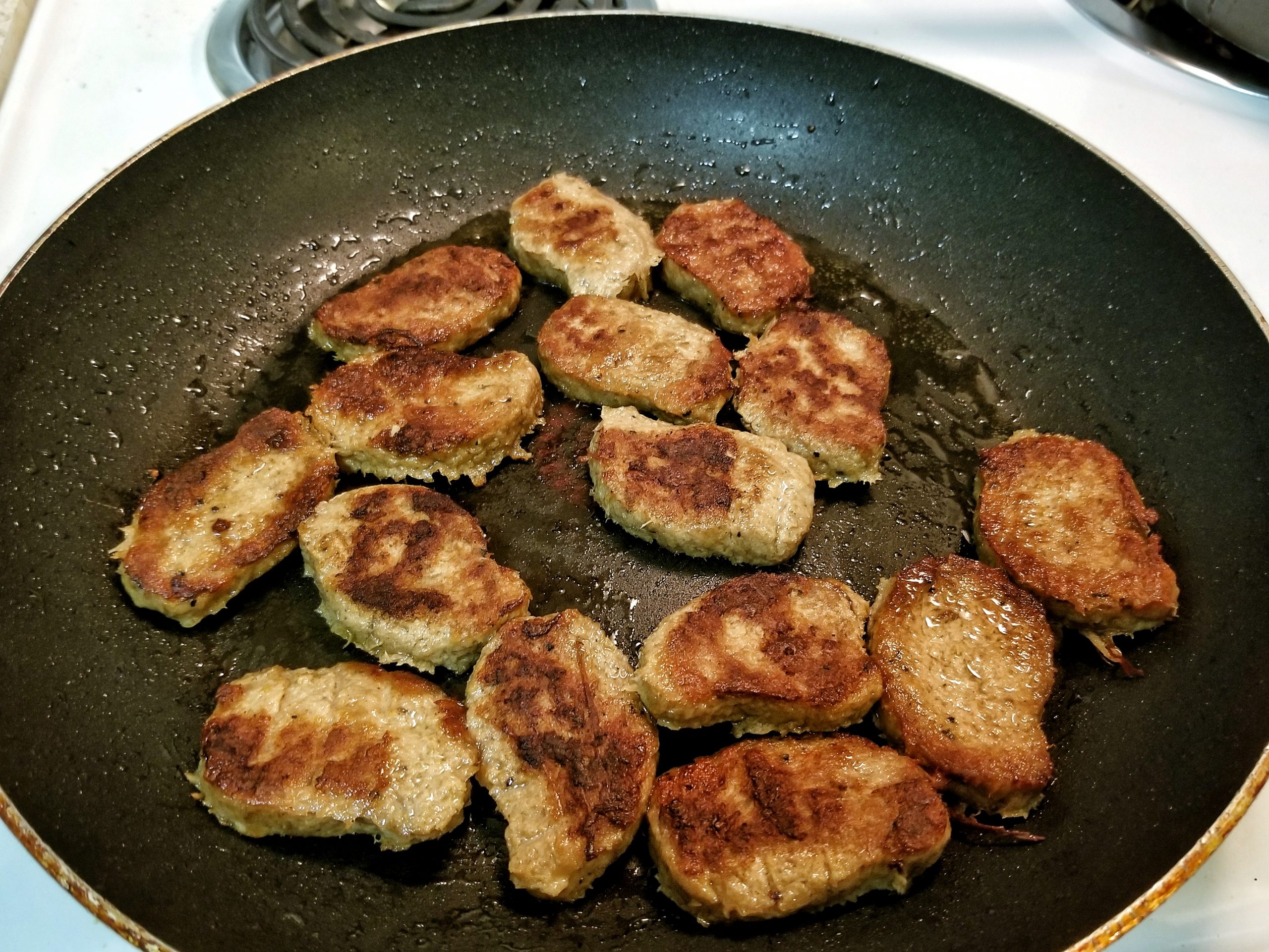 For 100 grams of seitan, there are 19 grams of protein.
If you're on the search for a meatless alternative that's versatile, seitan is it. Made out of wheat gluten, it shares a similarity to the taste and texture of meat. Seitan can be made from scratch, or, it can be purchased pre-made at the grocery store.
To make seitan from scratch, you'll need to get your hands on vital wheat gluten - which can be found online.
5. Chia Seeds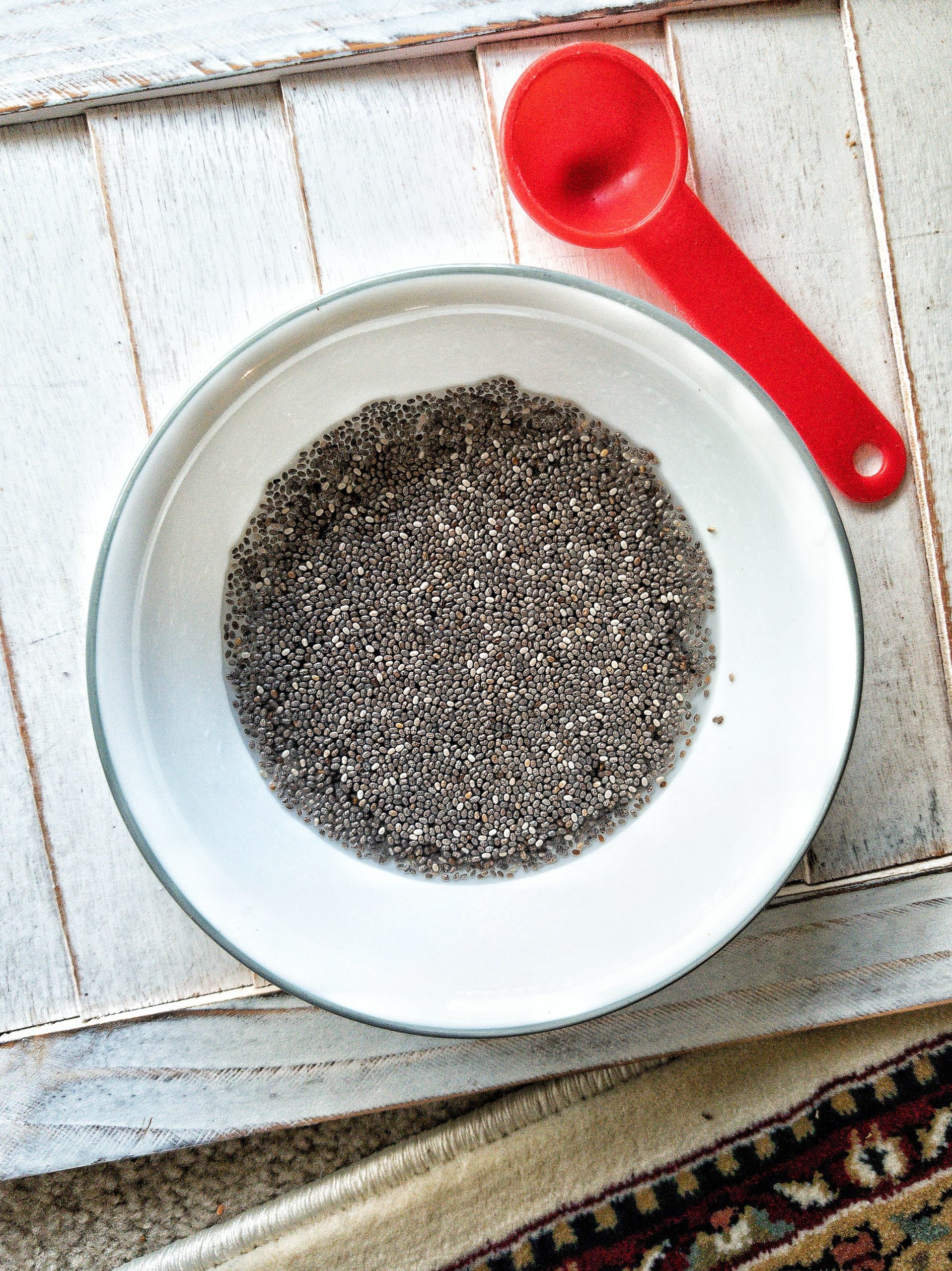 For 100 grams of chia seeds, there are 17 grams of protein.
Chia seeds are small, black seeds that pack on a nutritional-value punch. In addition to being protein-rich, chia seeds have a substantial amount of fiber, calcium, iron, and potassium.
Add chia seeds to smoothies, oatmeal, or use them as an egg replacement for vegan baked goods.
You may be able to find them near other nuts and seeds at the grocery store, the health section, or online. To keep my purchase of chia seeds economical, I typically purchase them in bulk - and it will last me for months.
Chocolate Chia Seed Pudding Recipe
6. Tempeh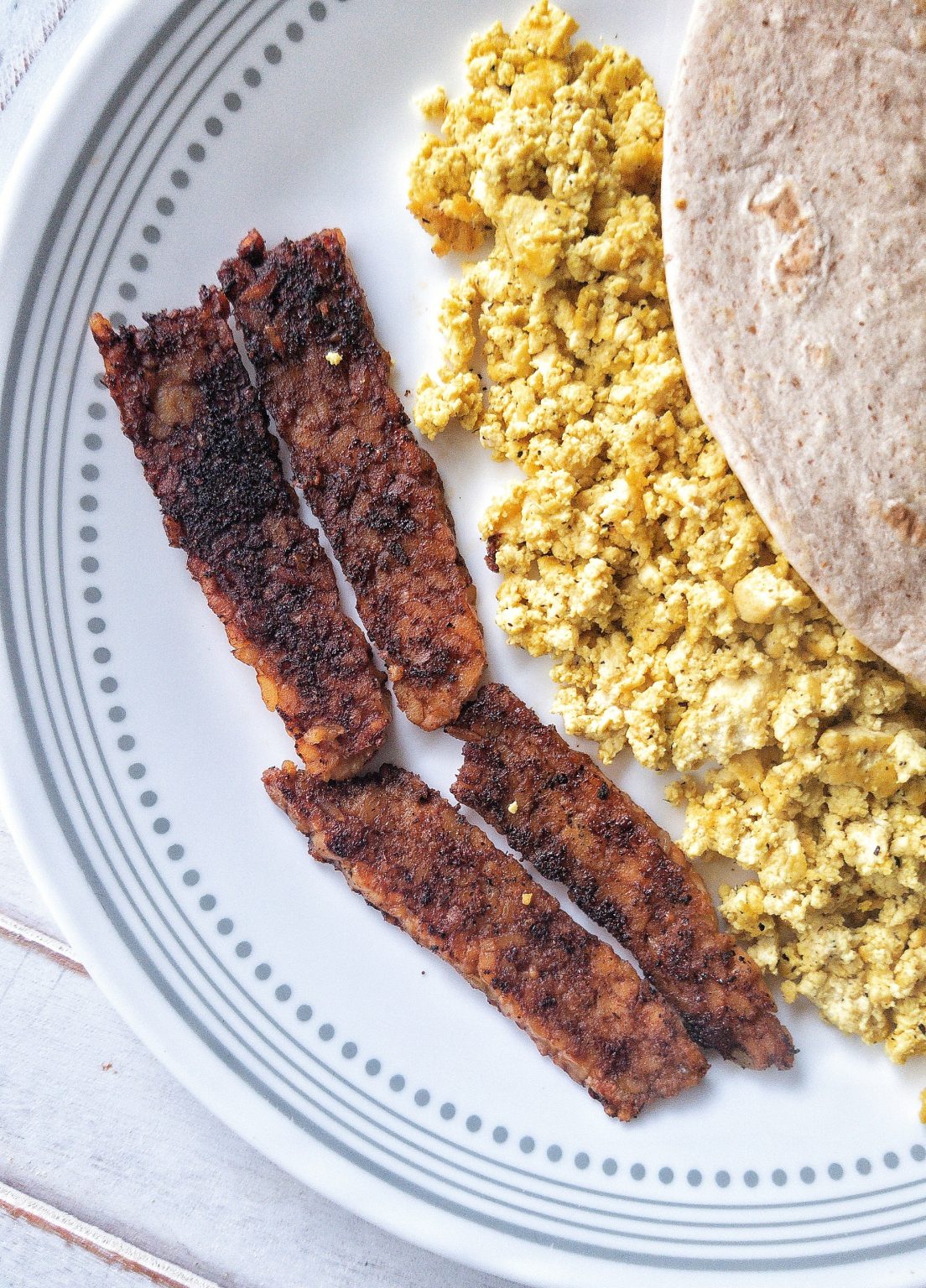 For 100 grams of tempeh, there are 13 grams of protein.
Tempeh is made from fermented soybeans that have been molded into a "cake," patty, or block. Also, tempeh has a mild flavor and an undertone of nuttiness and earthiness.
Tempeh has a firm texture that works well in chili, as a vegan meat alternative to bacon, or marinated and then sauteed.
If you're craving bacon, tempeh is a perfect meat alternative. Simply slice the tempeh into "bacon" slabs and marinate in a smoky, savory sauce.
7. Tofu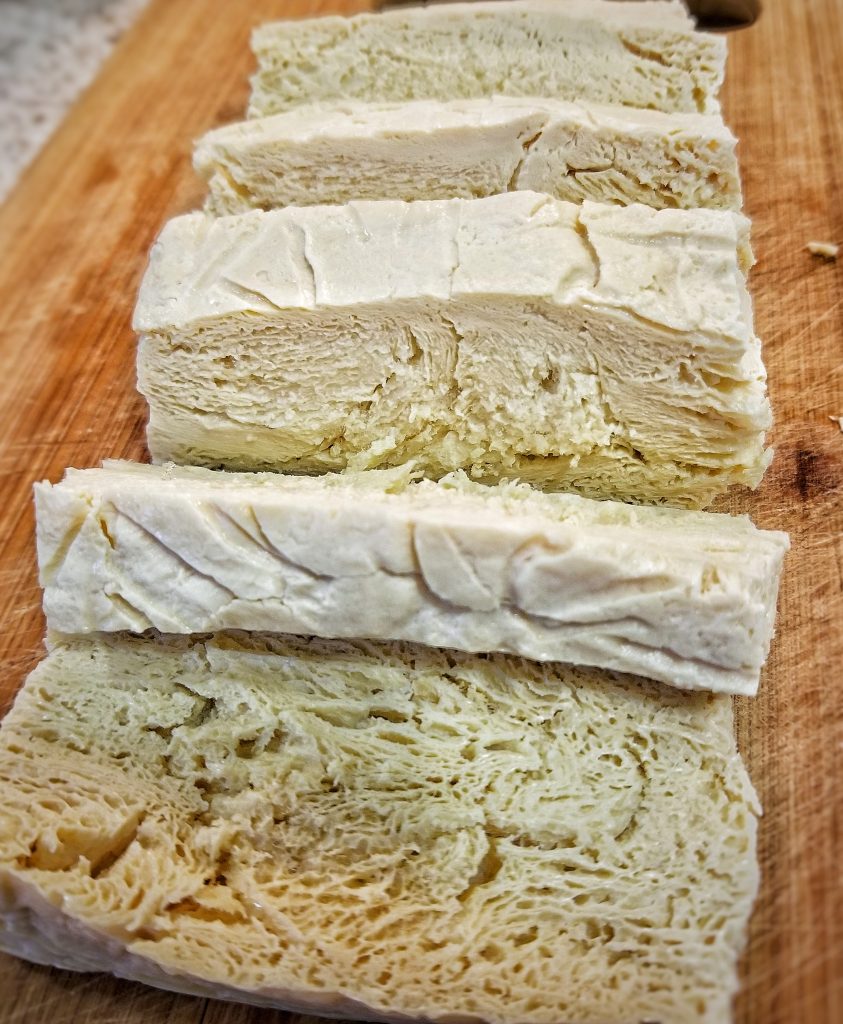 For 100 grams of tofu, there are 11 grams of protein.
Tofu includes several varieties and all of them have various applications. To bring in a boost of protein to your smoothies, throw in a few chunks of silken tofu. Then, there is super-firm tofu that can be cut into nuggets.
Like tempeh, tofu is bland and takes up whatever flavor you give it. My go-to type of tofu is a super-firm variety, as it adds a meaty texture.
Pro-tip: visit an Asian market or grocery store. I have found a block of tofu for as cheap as 99 cents. Other places might sell them for around $1-$3 per block.
Breakfast Tofu Scramble Recipe
8. Edamame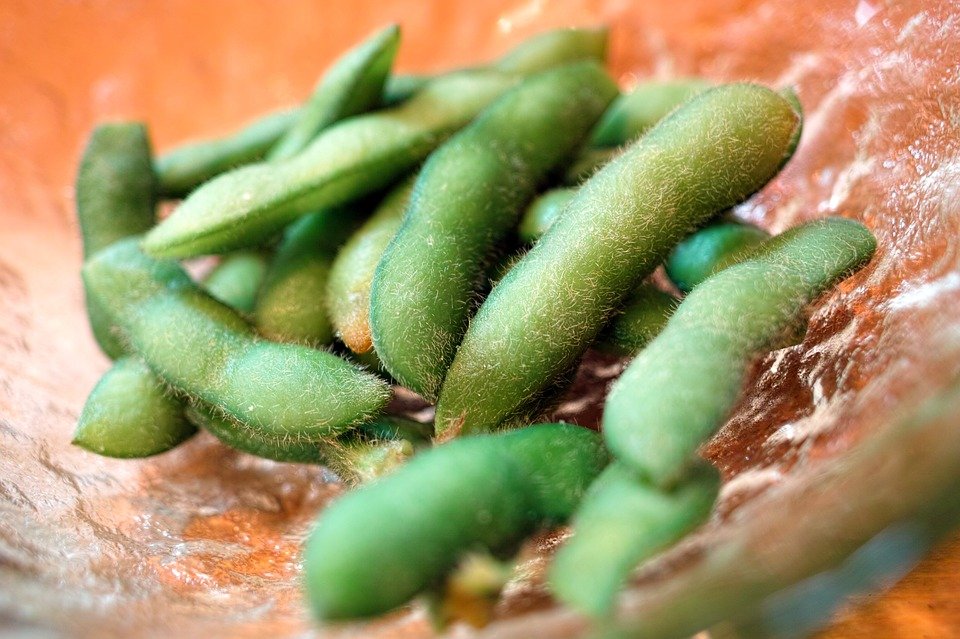 For 100 grams of edamame, there are 11 grams of protein.
Edamame is a young soybean found in a pod and they are by far one of my favorite veg snacks. It's a great whole food for when you want something savory and satisfying.
For a quick and easy edamame recipe, give them a toss in a hot pan with soy sauce. Or, throw them into a saucy peanut noodle salad.
9. Chickpeas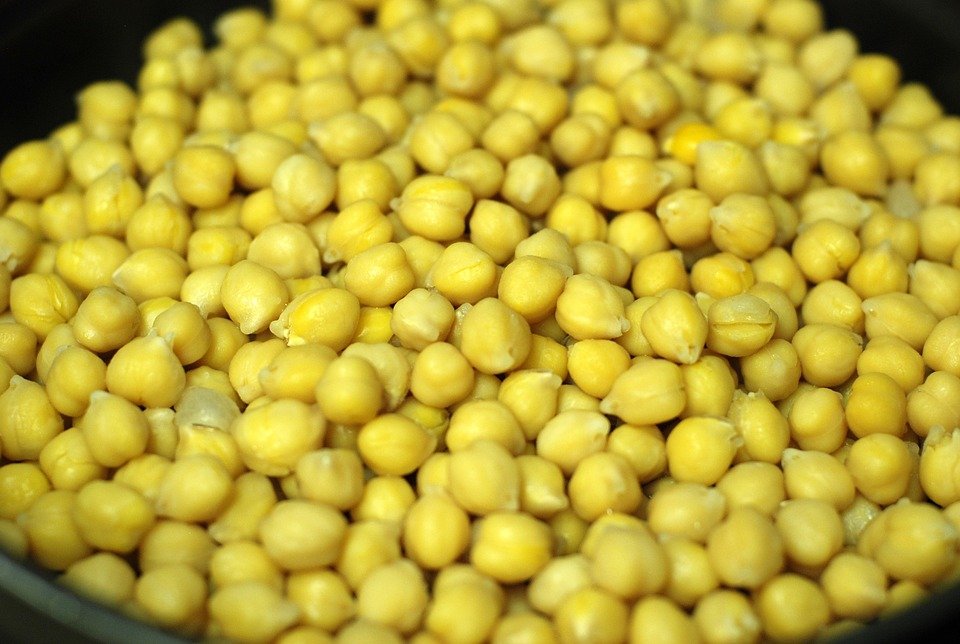 For 100 grams of chickpeas, there are 8 grams of protein.
Hummus is a popular chickpea dish that's dippable side. If you're looking for something a little different than a hummus dip, venture into the world of Indian cuisine and try out chana masala - a stew rich with assorted spices and flavors.
Throw a handful of chickpeas in salads, burritos, or, turn them into a veggie burger.
Roasted Chickpeas With Cinnamon Recipe
10. Peas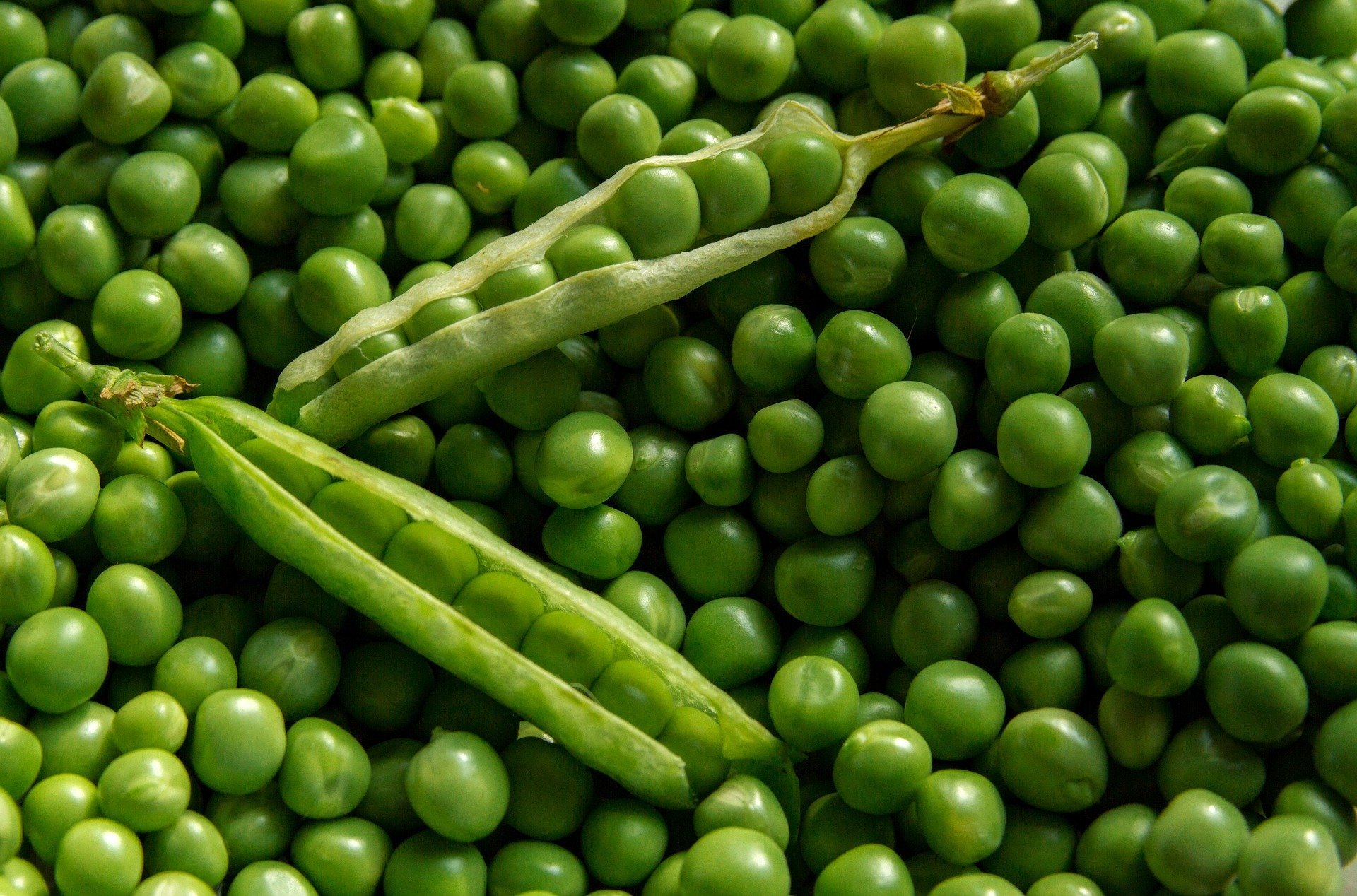 For 100 grams of peas, there are 6 grams of protein.
Green peas are an affordable, accessible, and easy-to-find plant-based source of protein.
I use green peas as a side or thrown into a soup/stew. Additionally, green peas can be sauteed in fried rice recipes, cooked as a puree, or chucked into a pasta plate.
Veggie Fried Rice With Green Peas Recipe
If you want to bulk up or add more calories to your diet, check out High-Calorie Plant-Based Food.
---
Plant-based proteins can be found at markets, but if you're hitting a wall, here is where you can find them online.
Plant-Based On-The-Go Food Packed With Protein
Need a grab-and-go protein-rich snack? Here are a few that are delicious, fast, and satisfying. Can you guess which one is my favorite? Okay, fine, I'll tell you - it's the dry roasted edamame snacks.
Bada Bean Bada Boom - Roasted Bean Snacks
100 calories, 7 grams of protein
BRAMI - Lupini Beans Snacks
60 calories, 7 grams of protein
Seapoint Farms - Dry Roasted Edamame
100 calories, 10 grams of protein
Now that you've seen all the plant proteins available to you, now it's just time to work them in your diet. Find what you like and enjoy it.