(
This post may have affiliate links. Please see my disclosure.
)
Jump to:
Although intimidating at first, a loaded plate of tofu scramble is easier than it sounds.
We're switching up a basic tofu scramble recipe and adding more personality with beans, kale, onion, and spices. This recipe is very forgiving - and it's up to you what you want to load up your tofu scramble with.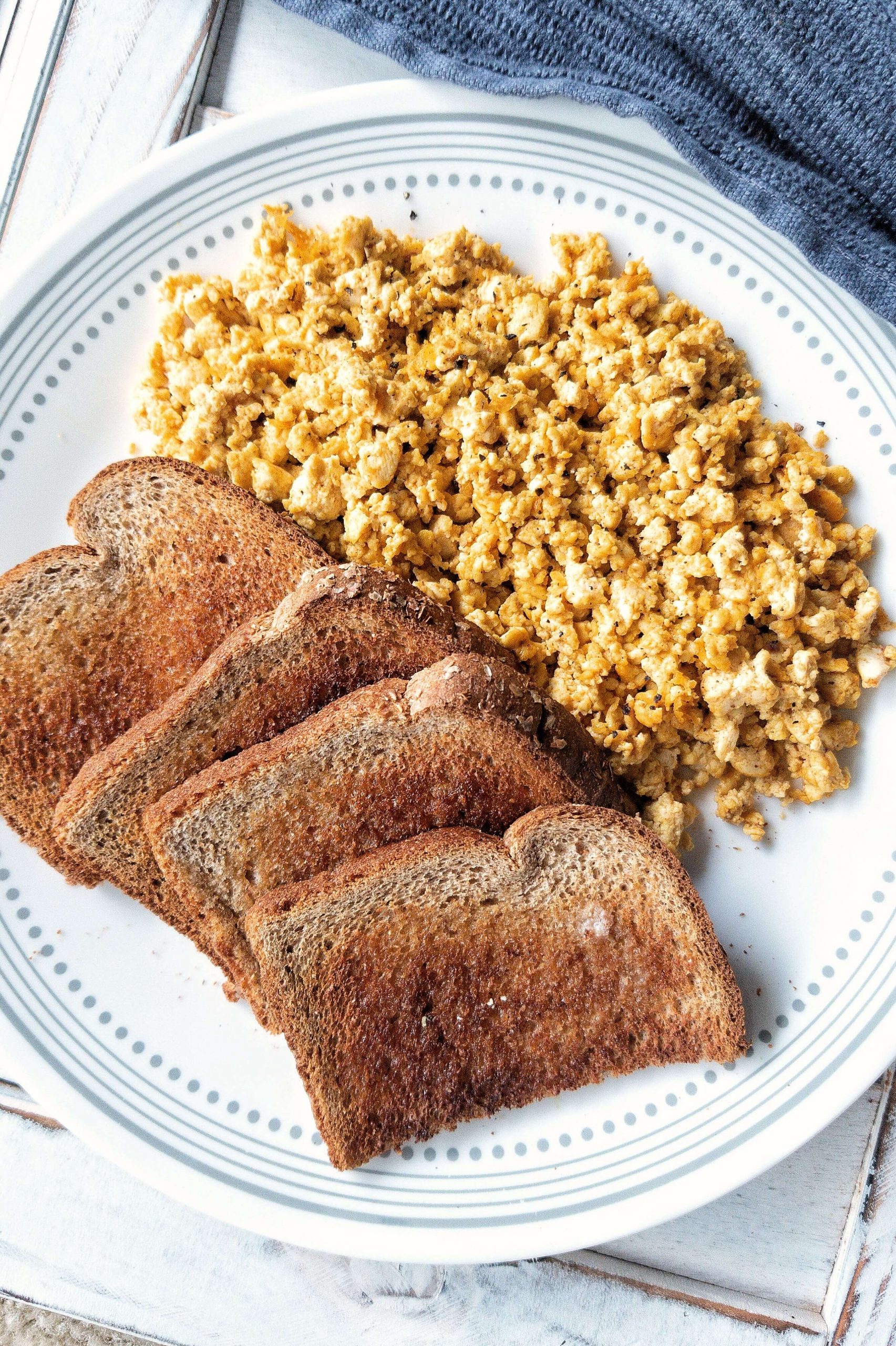 If you're looking to switch out your morning eggs with a plant-based dish that is as satiating and protein-packed, tofu scramble is the way to go. Similar to eggs, tofu takes just minutes to make. Additionally, it's pretty hard to mess it up.
To make tofu scramble, all you need to do is butter up (or water to steam) a non-stick pan and throw in a block of drained firm tofu. One of the perks of tofu scramble is that you do not need to press it.
If you need breakfast to be hearty, check out this tofu breakfast burrito.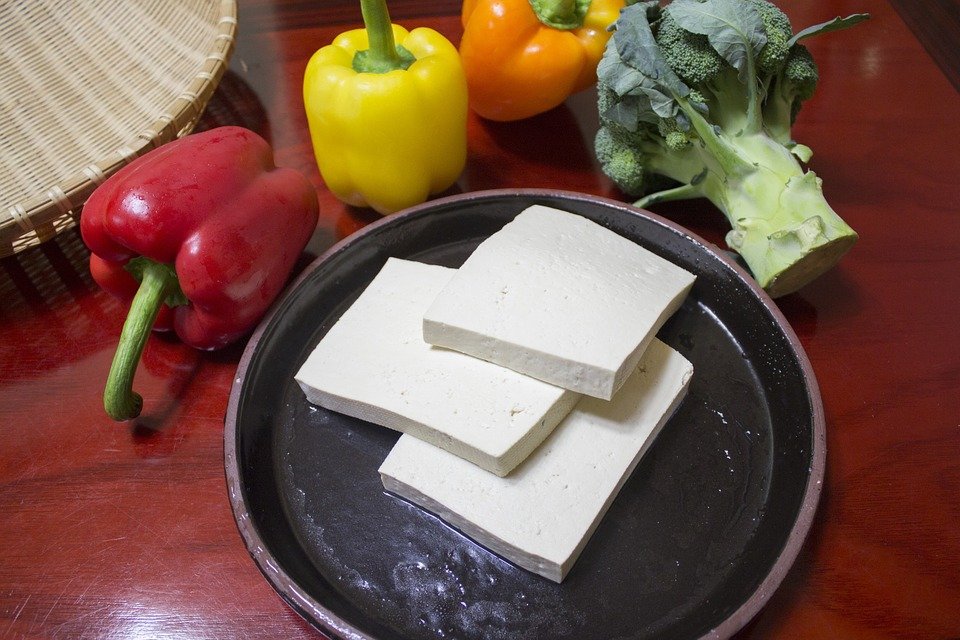 More Plant-Based Breakfast Recipes
Tofu Pro-Tips:
Turmeric powder is a powerful seasoning and very little will go a long way. Go for a pinch of turmeric, or about ⅛ teaspoon. It'll add a touch of golden color and flavor.
Use firm or extra-firm tofu. Silken tofu can work out okay if you like a softer, cottage cheese-like tofu scramble.
You can either use canned beans or dry beans. If you want to make your life easier, canned beans work just fine. Pour the liquid from the can out and give them a quick rinse.
If you're not sure where to find tofu, you can typically find them at Asian grocery stores. Big box grocery stores like Safeway or Walmart may also carry them, too.
More Tofu Recipes:
What Is Nutritional Yeast?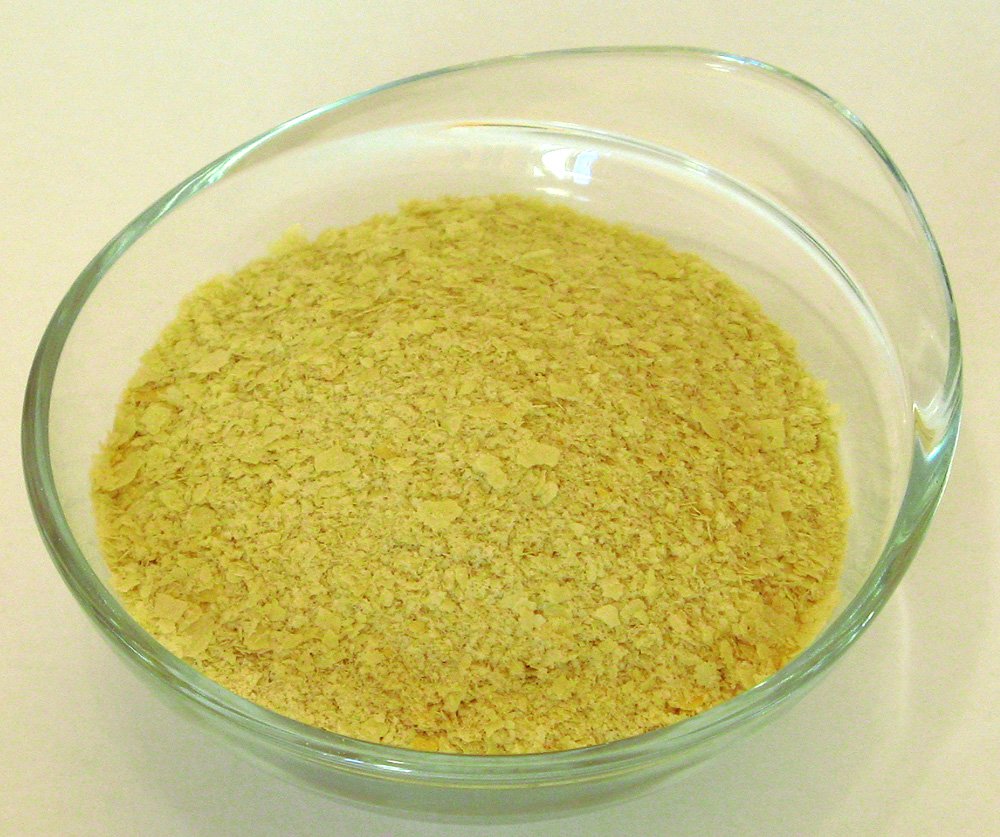 Nutritional yeast is one of the most important ingredients in a tofu scramble. It adds umami, cheesy/nutty flavor, and some color. It's different from activated yeast and serves a different purpose in cooking and food.
It's mostly used to add flavor and much-needed nutrients including vitamin B12 (if fortified), protein, and fiber.
Nutritional yeast can be used for tofu, topped over pasta, or added to just about any savory dish in replacement for cheese.
It is usually found in the "health" section of the grocery store. However, a lot of stores might not carry nutritional yeat. If you can't find it at your local grocery store it can be found online.
If you're unable to get nutritional yeast, skip it. It won't change the tofu scramble recipe much.
For more breakfast recipes, check out 18 Frugal Plant-Based Breakfast Recipes. We have sweet, savory, and everything in between!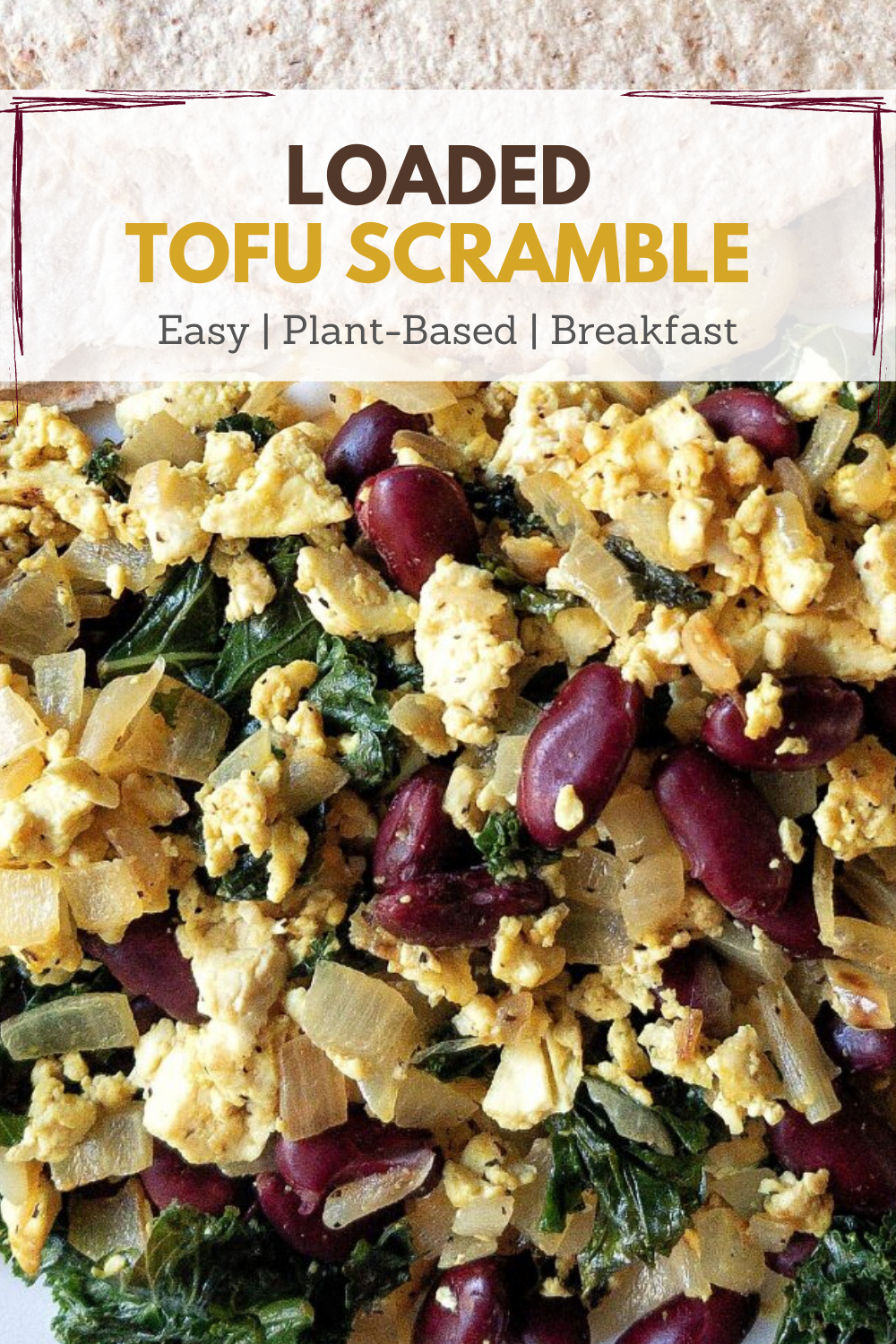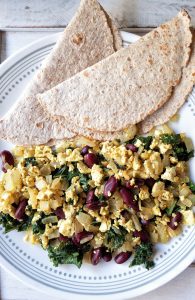 Quick + Easy Loaded Tofu Scramble Recipe
Easy loaded tofu scramble packed with protein, flavor, and oil-free.
Instructions
Place a non-stick pan or skillet over medium heat. Once hot, add a bit of water (about 1 tablespoon). Add in the chopped kale and onion. 

Cover pan with a lid. Steam until kale and onion are tender, about 4-5 minutes. Add a teaspoon of water at a time when it dries out.

Once the onions and kale are tender, remove the lid from the pan. Crumble the tofu with your hands into the pan. Increase heat to medium-high.

Season tofu with salt, black pepper, nutritional yeast, turmeric powder, and garlic powder. Stir well.

Cook everything together for 5 minutes, adding more water to keep pan slick. Add kidney beans and cook for another 2 minutes.
Notes
A little bit of turmeric goes a long way. You're primarily using this just for coloring. I typically add about ⅛ of a teaspoon at a time to get the color I want. 
No need to press the tofu block, but I recommend just patting the excess water with a towel or paper towel. 
Cook the veggies first. If not, they'll end up raw and undercooked. 
I used water in this recipe to steam cook everything, but you may use oil or vegan butter. My favorite vegan butter is Melt Organic. 
If you want to keep it dead simple for this tofu scramble recipe, you can just add in salt, black pepper, and turmeric powder. 
This recipe makes about 1-2 servings. 
Nutrition
Serving:
1
serving
Calories:
96
kcal
Carbohydrates:
11
g
Protein:
8
g
Fat:
3
g
Saturated Fat:
0.3
g
Polyunsaturated Fat:
1
g
Monounsaturated Fat:
1
g
Sodium:
9
mg
Potassium:
218
mg
Fiber:
4
g
Sugar:
2
g
Vitamin A:
837
IU
Vitamin C:
11
mg
Calcium:
99
mg
Iron:
2
mg
Did you try out this Easy Loaded Tofu Scramble?
Please leave a comment below, share it, rate it or tag a picture @plantbasedandbroke on Instagram and hashtag it #plantbasedandbroke. Show off that creation with us