(
This post may have affiliate links. Please see my disclosure.
)
If I had to choose, it would be summer all year long. However, I can appreciate a variety of soup recipes for fall at my disposal.
With just a handful ingredients, spices, and a basic cooking pot, we can stir up a bowl of warm vegetarian soup. It's easier than you think.
If you're in a rush, check out 30-Minute Plant-Based Dinner Ideas.
All of these recipes are plant-based, affordable, and easy to make. Just make sure you have your pantry stocked. Fresh is nice, but pantry items can go a long way.
More Cozy Recipes For Fall:
If you want something sweet after these plant-based soups, try out our fiber-packed pumpkin muffins.
10 Soup Recipes For Fall
1. Easy Roasted Carrot Red Lentil Soup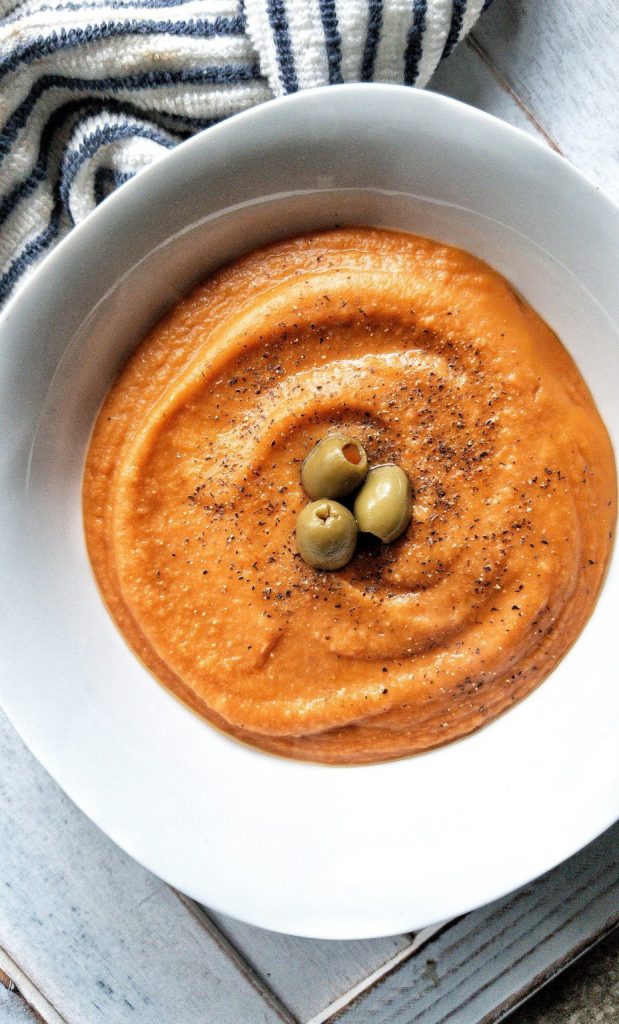 Easy roasted carrot and red lentil soup with easy-to-find, affordable pantry ingredients. A wholesome vegetarian soup dish perfect for any time of the year.
2. 10-Ingredient Vegan Broccoli Curry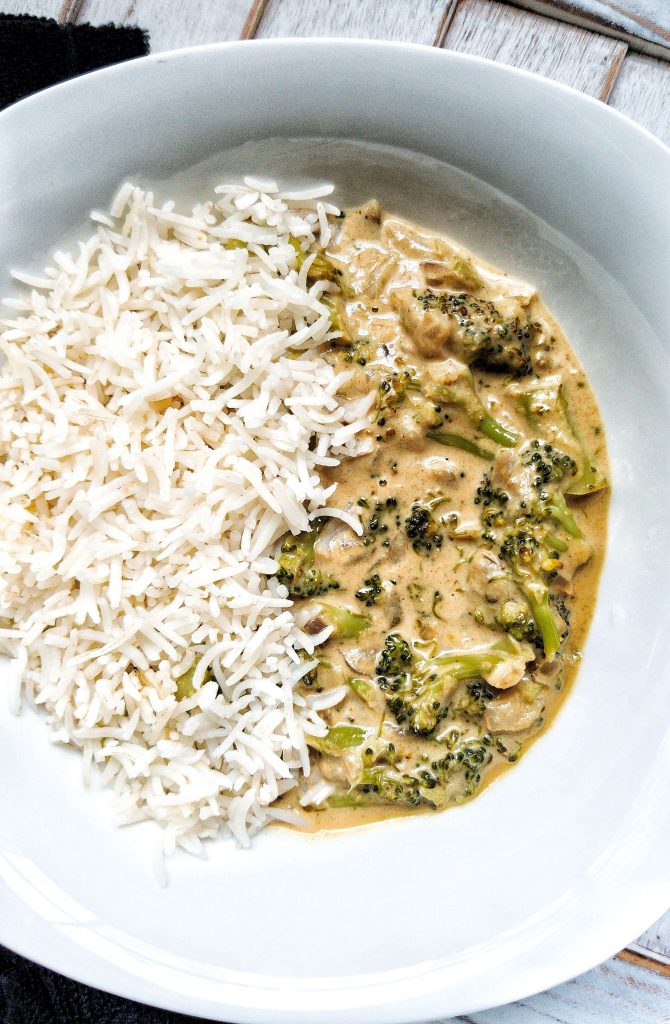 Easy, delicious 10-ingredient vegan broccoli curry using easy-to-find, affordable plant-based ingredients including fresh broccoli, spices, and coconut milk.
3. Stewed Mushroom and Onions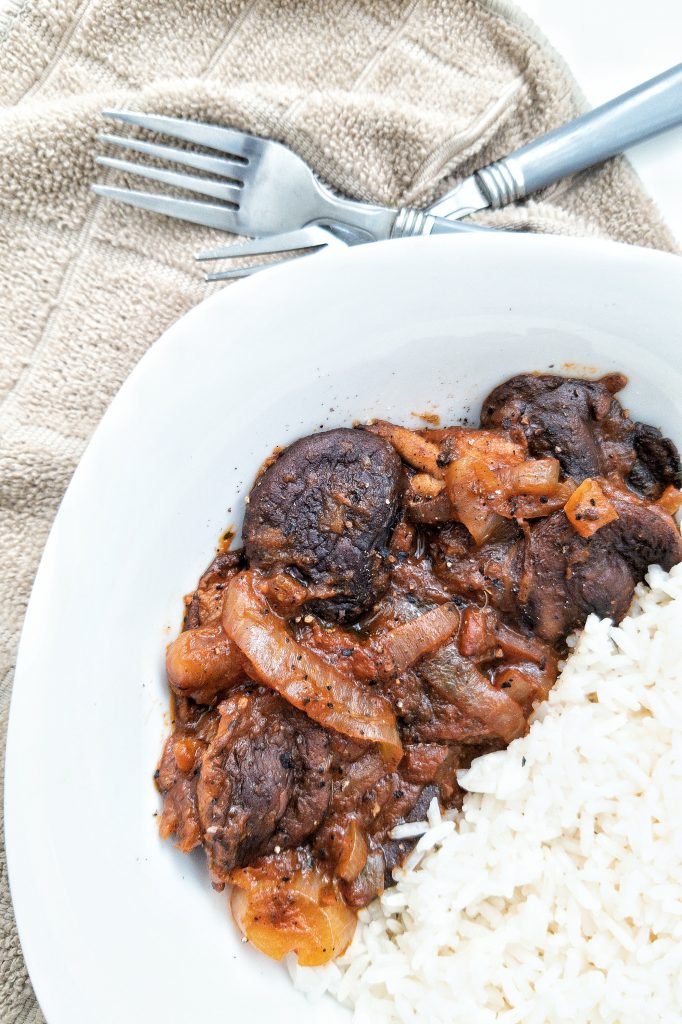 Flavor-packed, stewed mushrooms and onion recipe made with tomato sauce Puerto Rican flavors. A delicious dinner dish using only 7 ingredients and 30 minutes. It's plant-based, gluten-free, using easy-to-find, affordable ingredients. Serve it up with white rice!
4. Vegan Roasted Tomato Basil Soup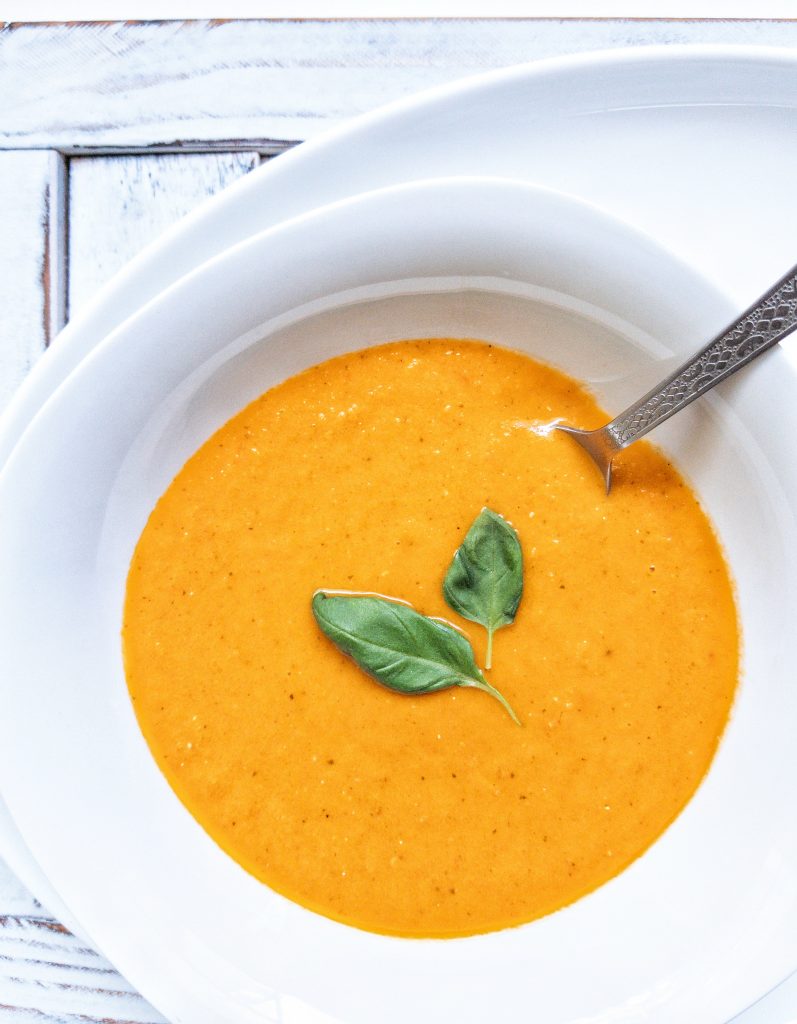 Creamy Vegan Roasted Tomato Basil Soup made with fresh ingredients including fragrant basil leaves and buttery, minced garlic. A great meal for when autumn and winter settle in and you just wanted a warm, comforting bowl of homemade vegan soup from scratch.
5. Vegan Carne Guisada (Meatless "Beef" Stew)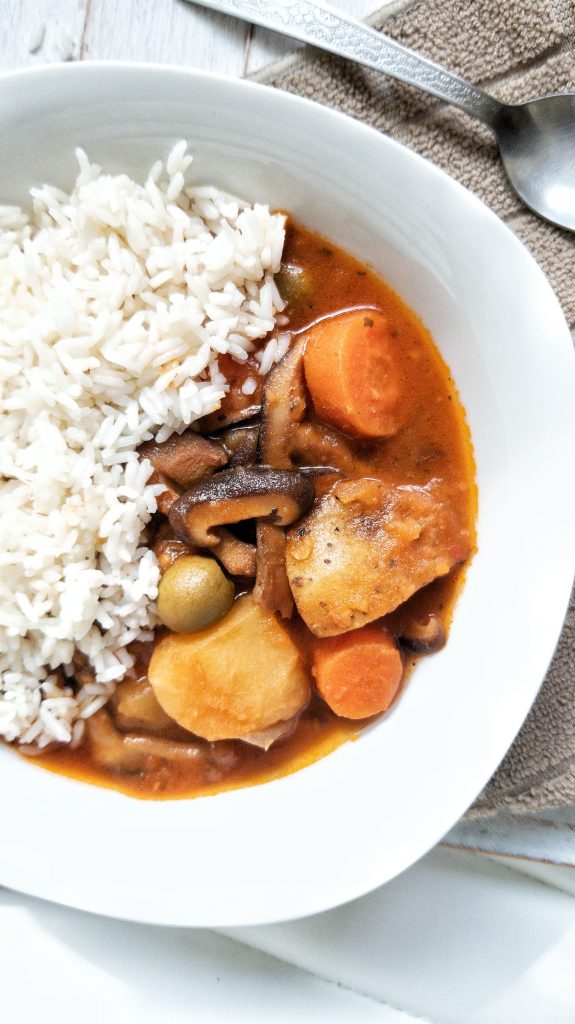 A Puerto Rican classic turned vegan! A plant-based, vegan beef stew, also known as "carne guisada." Made with mushrooms, carrots, olives, and spices.
6. Habichuelas Guisadas From Scratch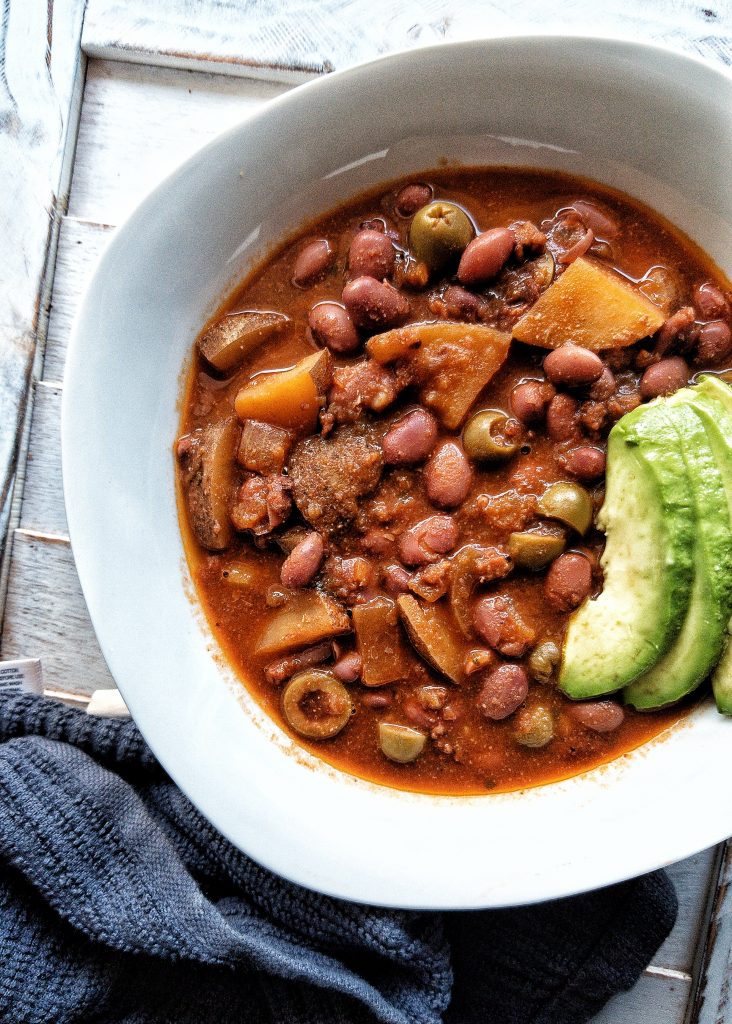 A savory, Puerto Rican stew called "habichuelas guisadas" also known as a pink/red bean stew. Plant-based, easy to make, and delicious. It served as a side along with rice, sliced avocado, and a protein.
7. Easy Red Lentil Coconut Curry Recipe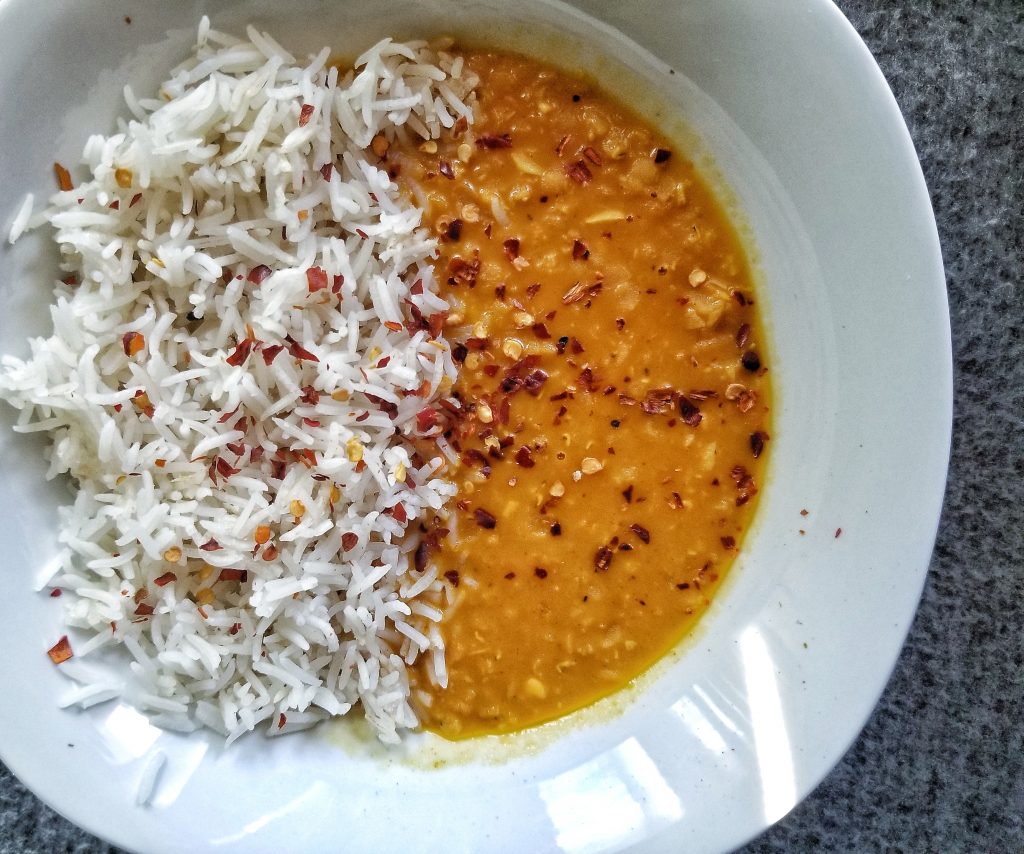 Light and flavor-packed red lentil coconut curry dish that's perfect with a side of bread or steamed jasmine rice.
8. Vegetarian Tofu Bean Chili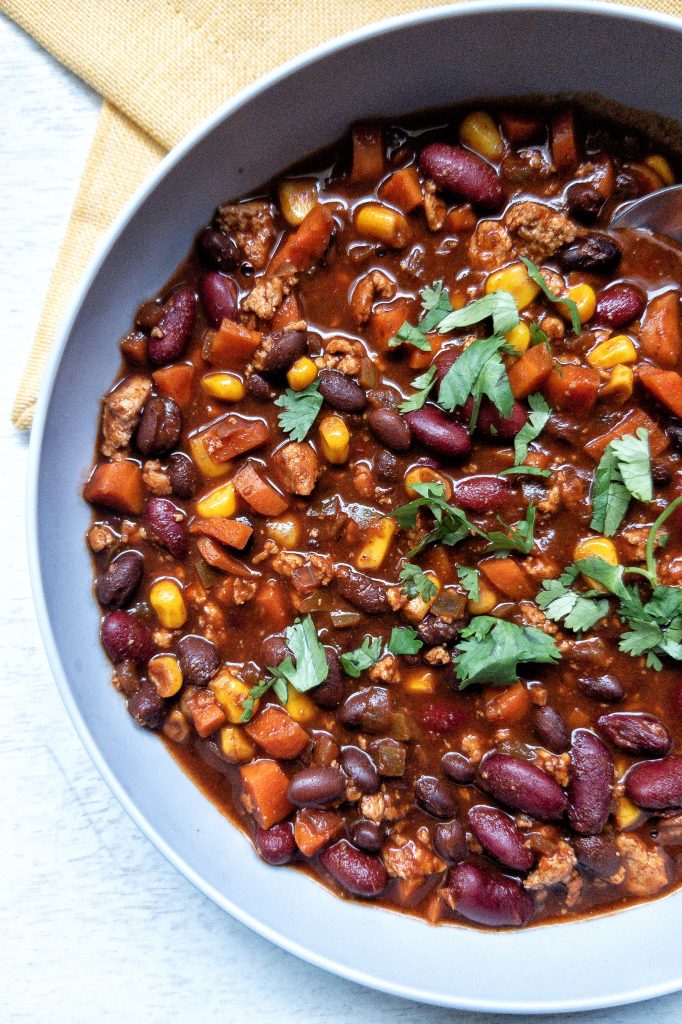 Spiced-up vegetarian tofu bean chili made with easy-to-find, affordable pantry items, along with tofu for added protein and "meatiness."
9. Puerto Rican Style Collard Greens Soup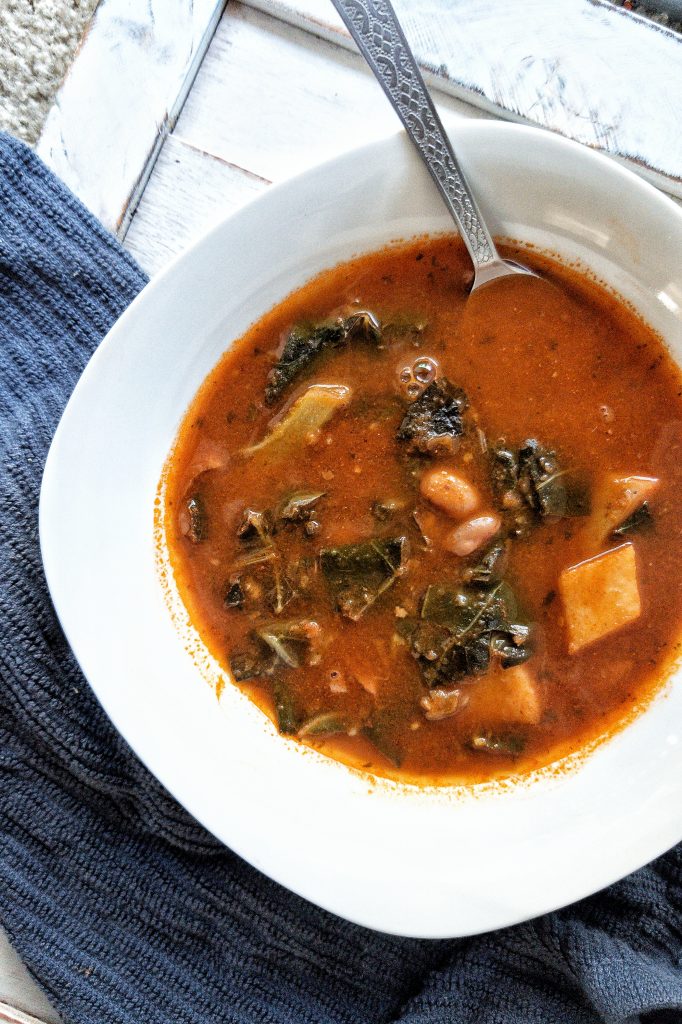 A Puerto Rican-style collard soup with umami flavors including sofrito and sazon. A one-pot recipe with plant-based ingredients.
10. Easy Thai-Style Vegetable Curry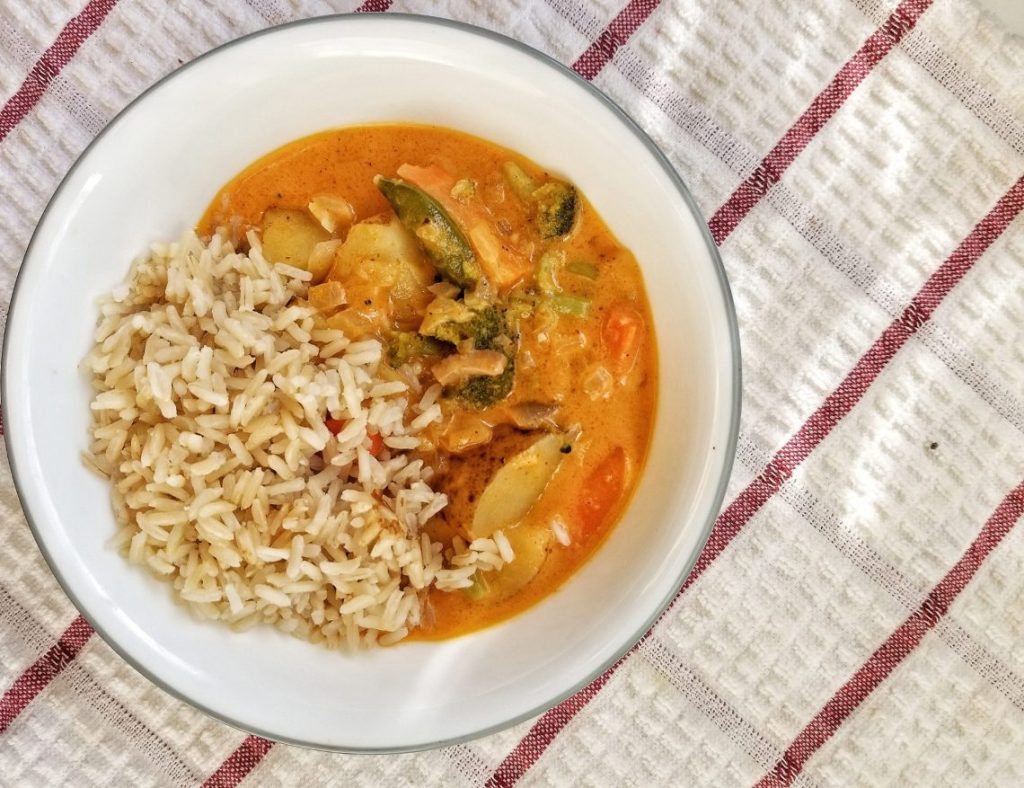 This Thai-style vegetable curry is the kind of creamy, flavor-packed, easy dinner recipe you need in the next night-time meal rotation.
---
Tried out any of the vegetarian soup recipes?
Please leave a comment below, share it, rate it, or tag a picture @plantbasedandbroke on Instagram and hashtag it #plantbasedandbroke. Show off that creation with us.