(
This post may have affiliate links. Please see my disclosure.
)
A comforting bowl of soup is always a great idea – no matter the season or the day of time! Everything from soups made with Puerto RIcan ingredients to light and flavorful, plant-based curries.
To make it a full meal, pair these soups with a side of flatbread, a side salad, steamed rice, or roasted vegetables.
Beefless "Beef" Stew (Puerto Rican Style)
Using Gardein Beefless Tips, we're firing up the stove to make a hearty pot of Beefless "Beef" Stew – Puerto Rican style! Loaded with potatoes, carrots, and Puerto Rican flavors
Make This Recipe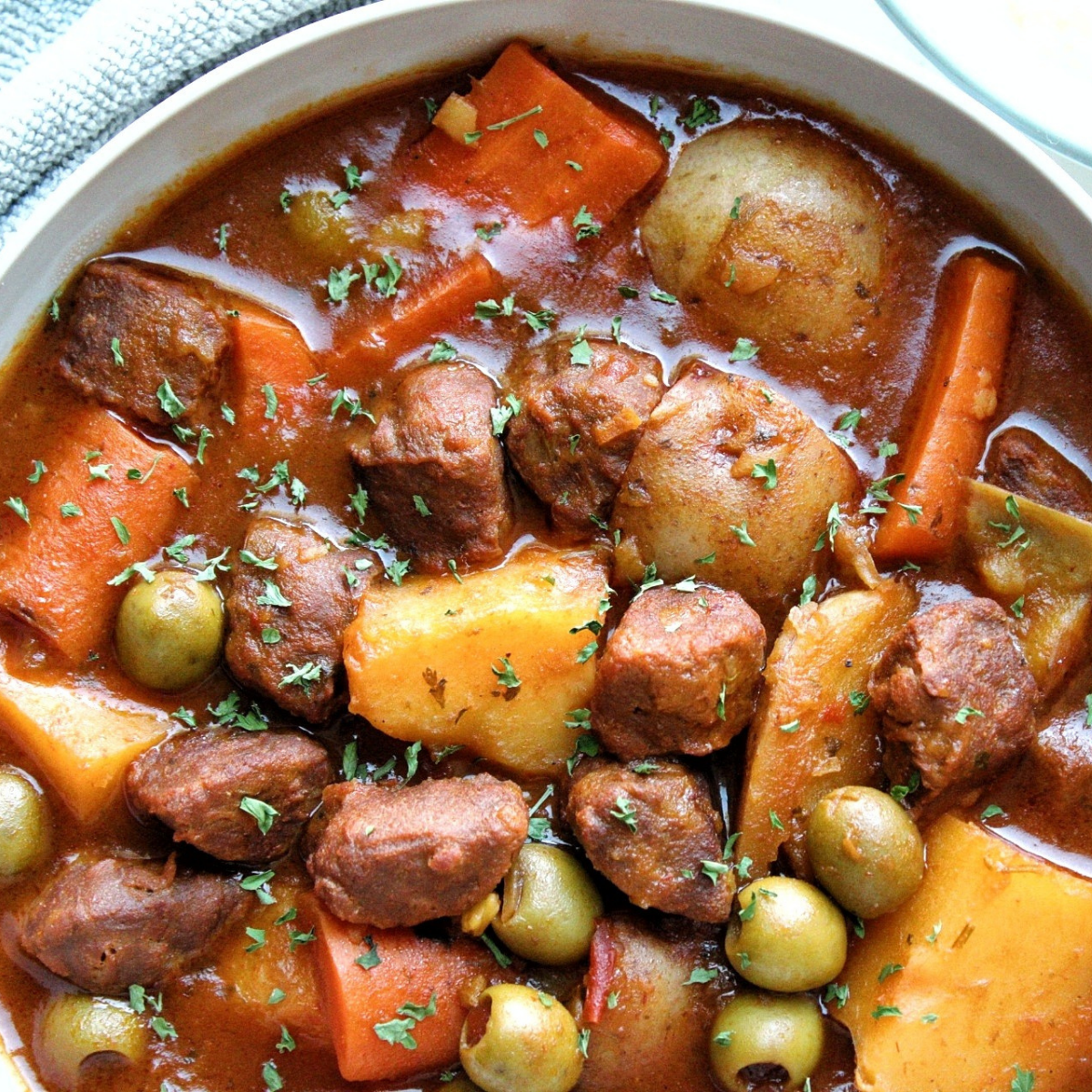 Vegan Roasted Tomato Basil Soup
Fire-blasted vegan Roasted Tomato Basil Soup made with plant-based, healthy ingredients! The perfect, cozy, homemade soup, perfect for a chilly night.
Make This Recipe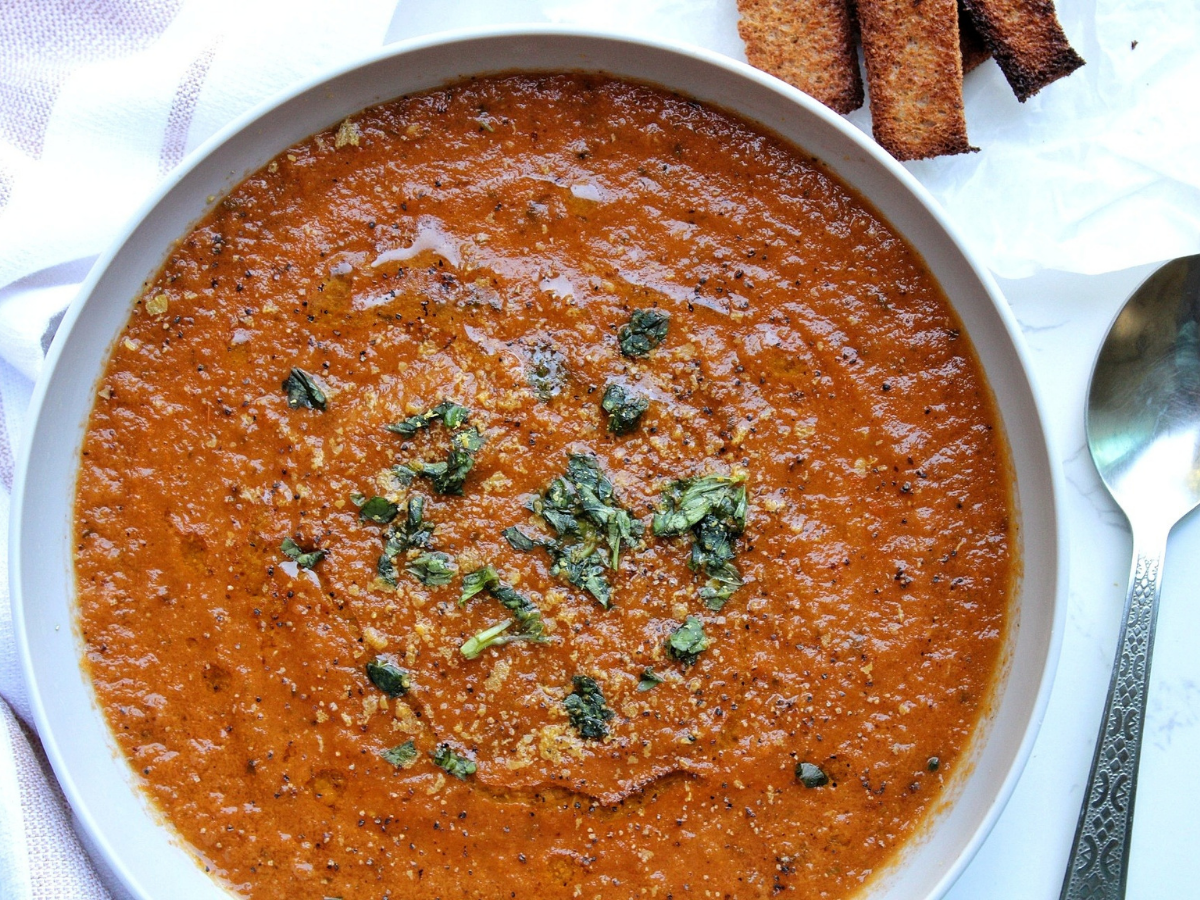 20-Minute Black Bean Soup
Get your bellies ready – this 20-minute black bean soup recipe is perfectly tender, slightly smoky, with layers of umami from reserved black bean sauce, and spices. 
Make This Recipe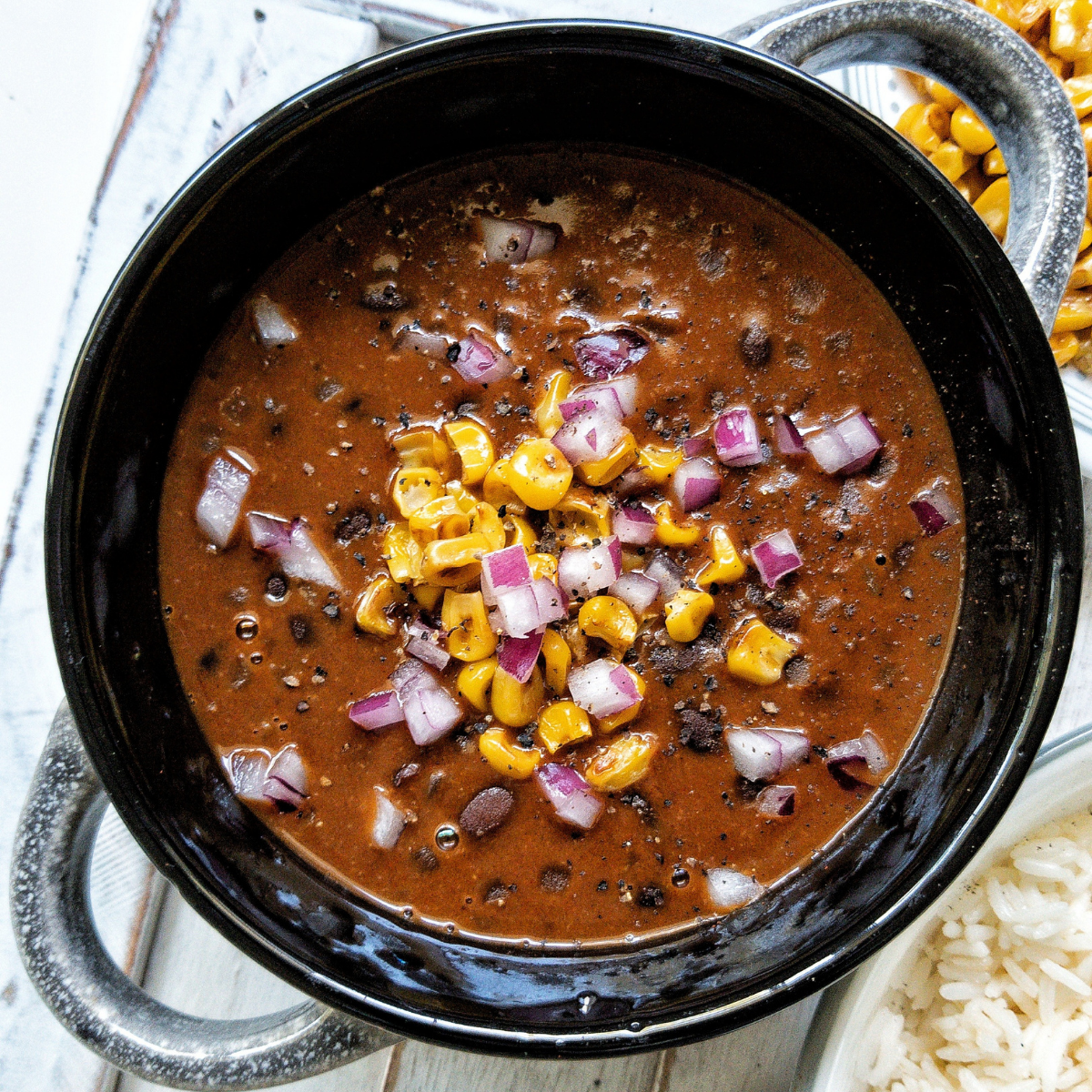 Roasted Carrot Red Lentil Soup
Creamy, full-bodied roasted carrot red lentil soup with fresh ginger. Surprisngly hearty and pairs well with a side of green salad or flatbread.
Make This Recipe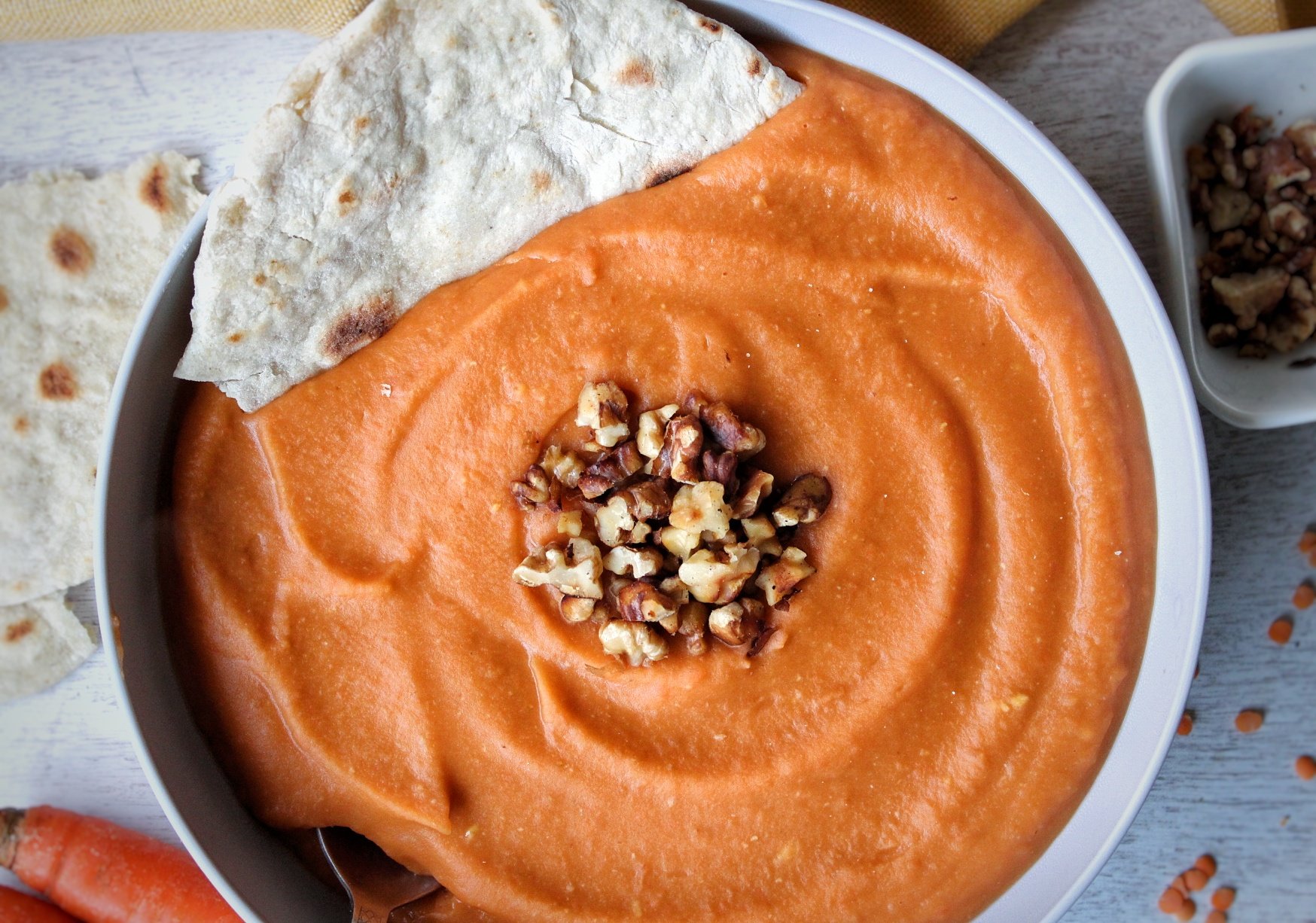 Habichuelas Guisadas From Scratch
A savory, Puerto Rican stew called "habichuelas guisadas" also known as a pink/red bean stew. Made from dry beans and from scratch. Served with rice, sliced avocado, and a protein.
Make This Recipe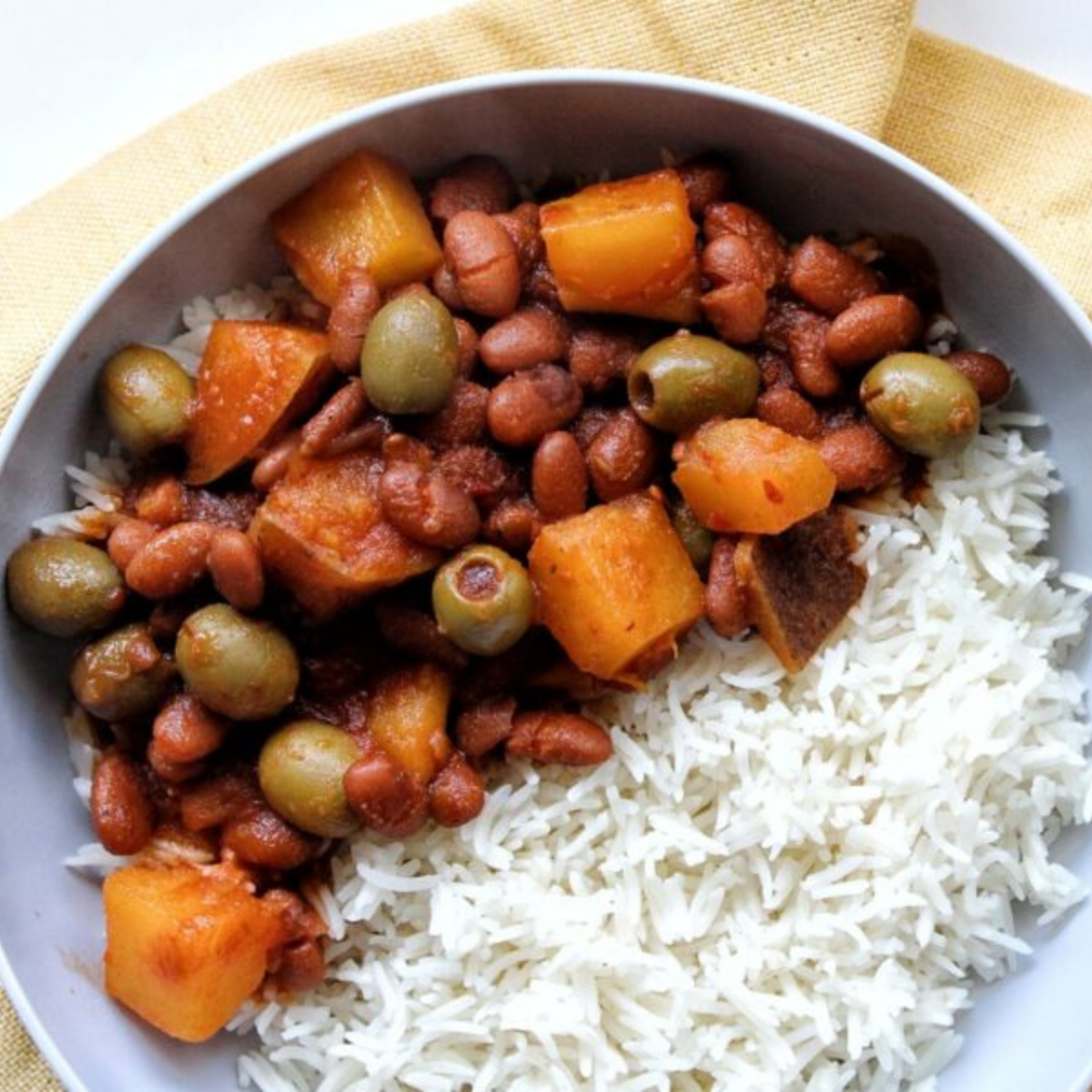 Vegan Butter Chicken (Murgh Makhani)
A creamy, savory, rich vegan "butter chicken" recipe made with tofu. This recipe is 100% meat-free and packed with insane flavor. Pair this dish with rice, naan, or roti.
Make This Recipe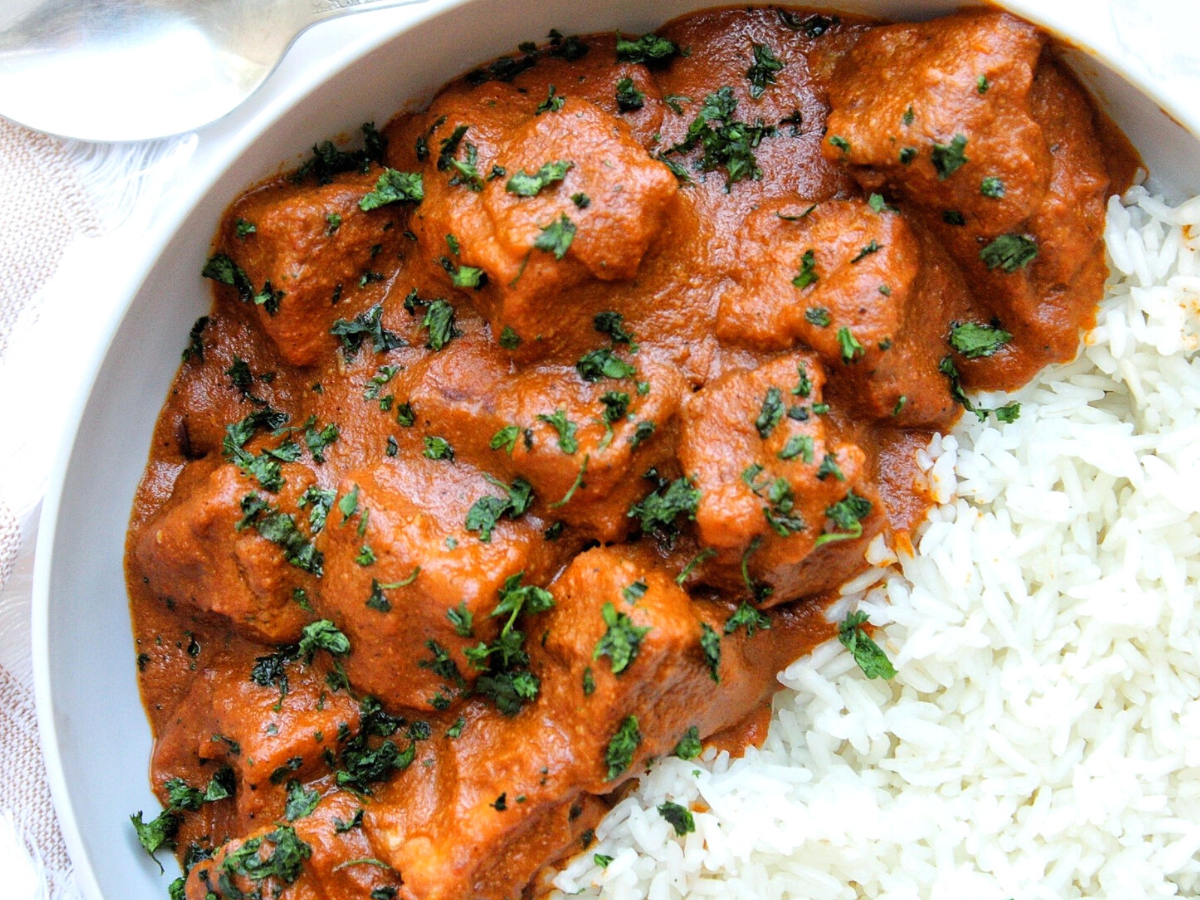 Vegetarian Tofu Bean Chili
The BEST vegetarian tofu bean chili. This classic, comfort dish is made with tender tofu, creamy beans, rich tomato sauce, and a blend of pantry-friendly spices. 
Make This Recipe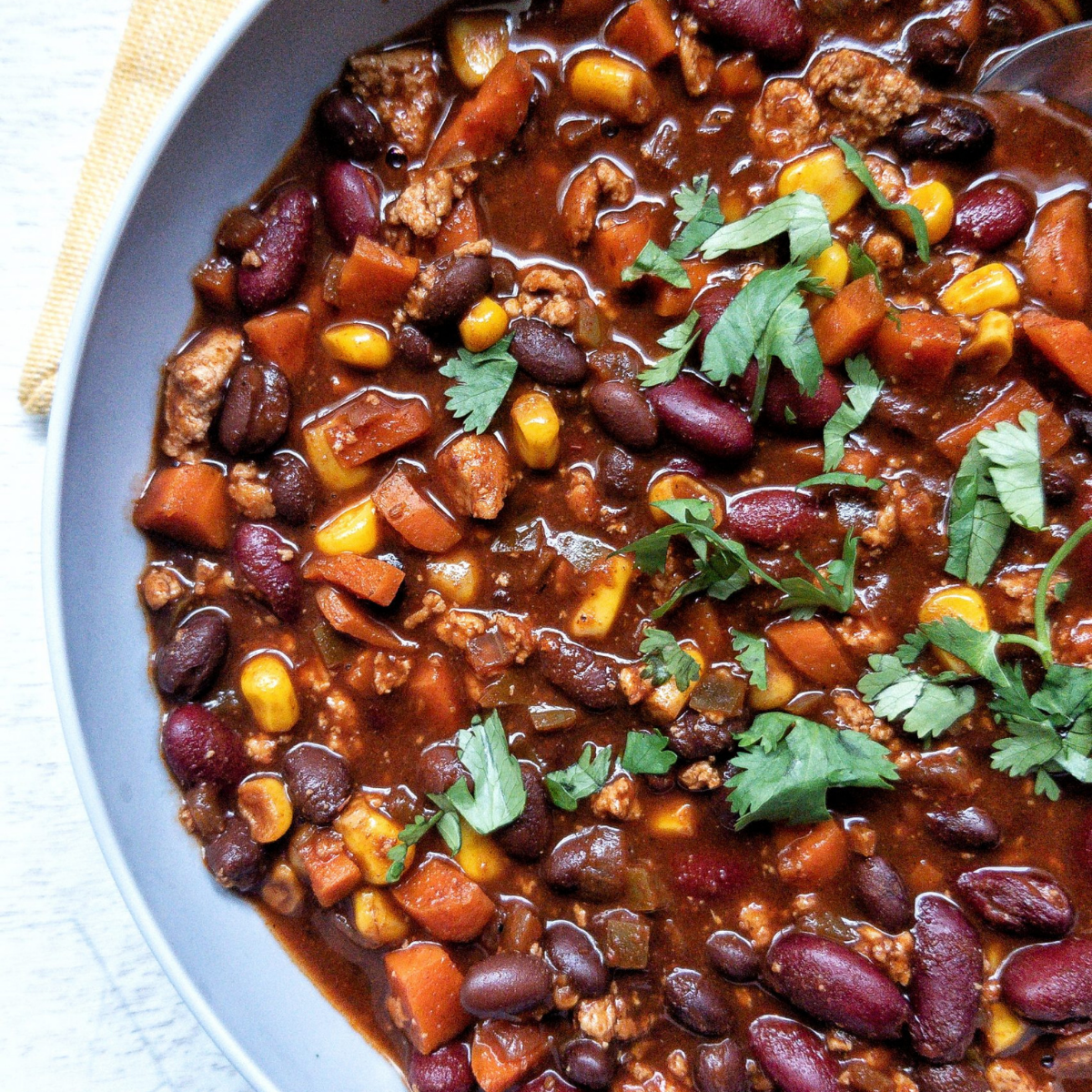 Mushroom Vegetable Tomato Soup
Cozy mushroom vegetable tomato soup made with Puerto Rican spices and flavors. Whipped up in just 20 minutes. Serve this vegan soup with a piece of warm, toasted bread or a side salad.
Make This Recipe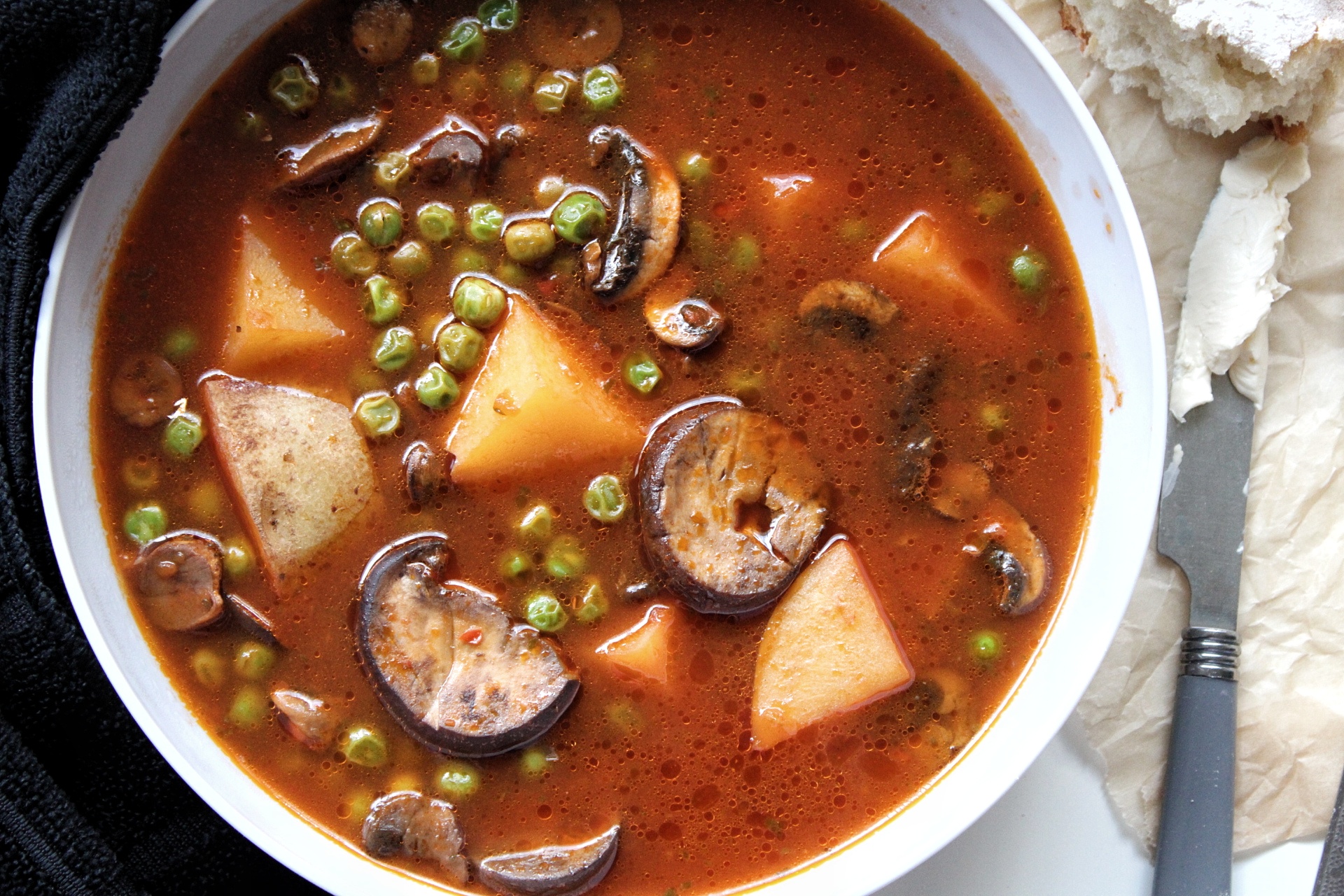 How To Cook Dry Black Beans (No Soak)
Time to put those dry black beans to work! Here's an easy way on how to cook dry beans from scratch – no soaking needed. These beans are packed with plant-based fiber, protein and they're EASY to make.
Make This Recipe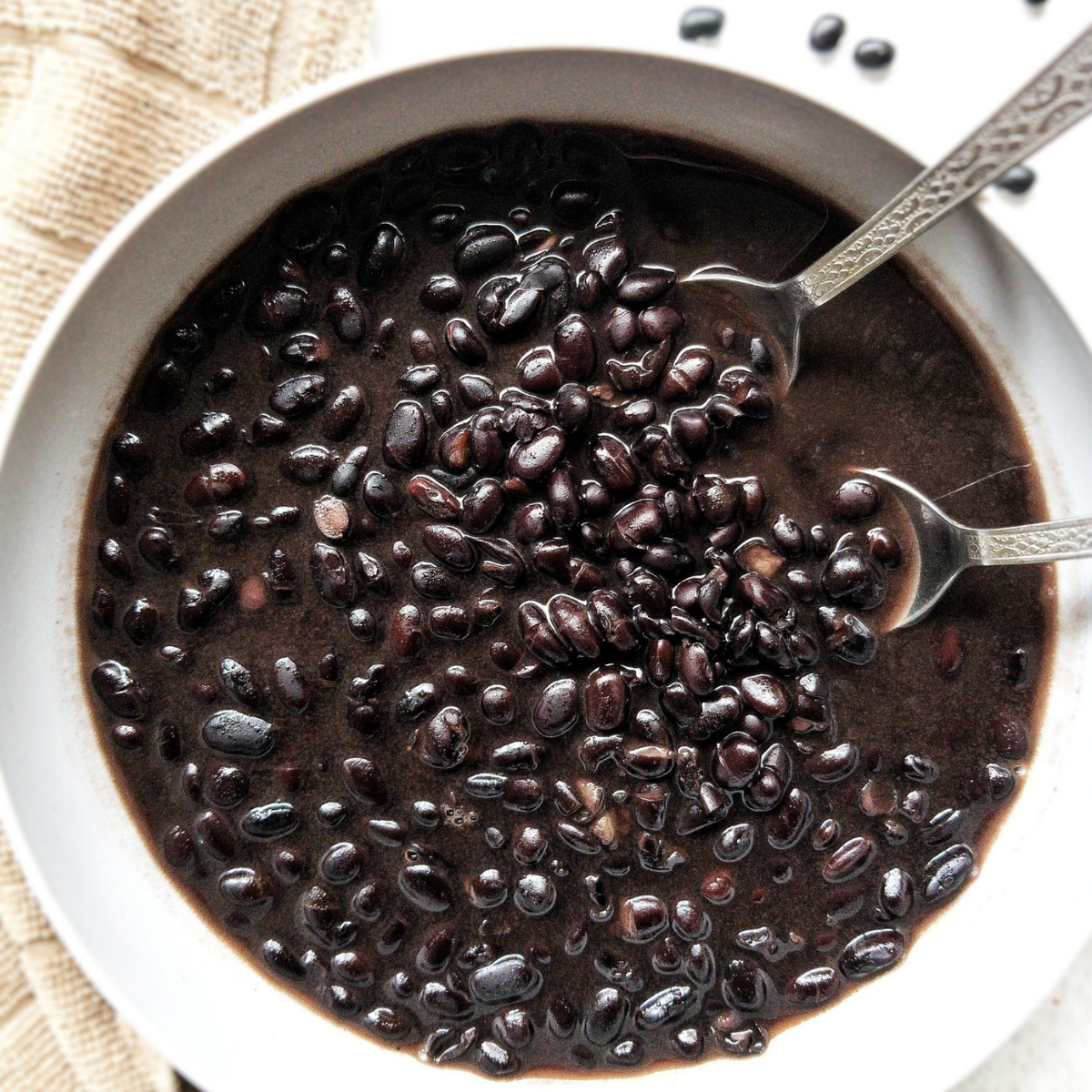 Creamy Garlic Potato Soup
It's cold outside and there's nothing like a warm bowl of homemade, creamy garlic potato soup to cozy up with. Made with affordable, plant-based, pantry-friendly ingredients.
Make This Recipe