(
This post may have affiliate links. Please see my disclosure.
)
---
You guys. Sometimes I just want whip up toaster oven potato cakes with the least amount of effort required.
So, that means I don't want to chop, I don't want to use a bunch of equipment, and I don't want to have to go to the grocery store to buy extra stuff and go over my grocery budget.
You're probably thinking: what the hell do you do with potato cakes/ potato burgers/ potato patties/ aloo tikki. Well, you can do whatever you want with it. You can eat it as is, or use it as a burger patty, like I usually do.
My favorite way to have potato cakes is between two slices of bread with a good sauce. But, you know, this time i made it a breakfast thing and added tofu scramble and steamed kale. Mmmmm. Breakfast is lit.
Recipe Notes:
You want the potato mix to be as dry as possible. This will yield firm, yet smooth-in-the-middle potato cakes.
Feel free to use any kind of flour to bind the potatoes. I used oat bran flour, however, regular ol' oat flour will do too
There's a lot of room for seasoning adjustments in this recipe. If you're not a fan of the listed seasonings, use what you want. Taste the potatoes after adding the seasonings to see if they're right for you.
I did not peel these potatoes because I like to eat the entire potato. And it's less work. But if you're not a fan of the skin, peel away.
I find that if you're making a burger outta these, it's best to pair with a fatty item like a vegan mayo-chipotle sauce or guacamole.
Ingredients:
*Feel free to make it your own and add different kinds of seasonings like onion powder, cumin, adobo, Italian seasoning, or nutritional yeast.
Directions:
Roughly chop potato into small pieces.
Bring a pot of water to a boil. Carefully drop the potatoes in.
Allow to boil and cook through until fork-tender. About 10-15 minutes, depending how small/large your potato pieces are.
Once cooked through, drain water from the potatoes and set aside to cool off.
Once cool to the touch, smash with the back of a forth. Then, mix in the garlic powder, oat flour, and a pinch of salt. Mix everything well.
Add more flour if needed, to get your potato mix dry enough that it does not stick to your hands.
Next, make balls with the potato and flatten to small patties or cakes. I made about 3 patties.
Optional: (spray oil on each side of the patty)
Place the potato cakes into a toaster oven on the lower rack. Set to 375F degrees.
Cook for 30 minutes, flipping halfway. Then, set to "broil" and allow to golden for 3-5 minutes on each side.
Serve in a sandwich with your favorite toppings, or eat as-is.
This recipe is vegan, gluten-free, dairy-free, and oil-free (if you want it to be). 😉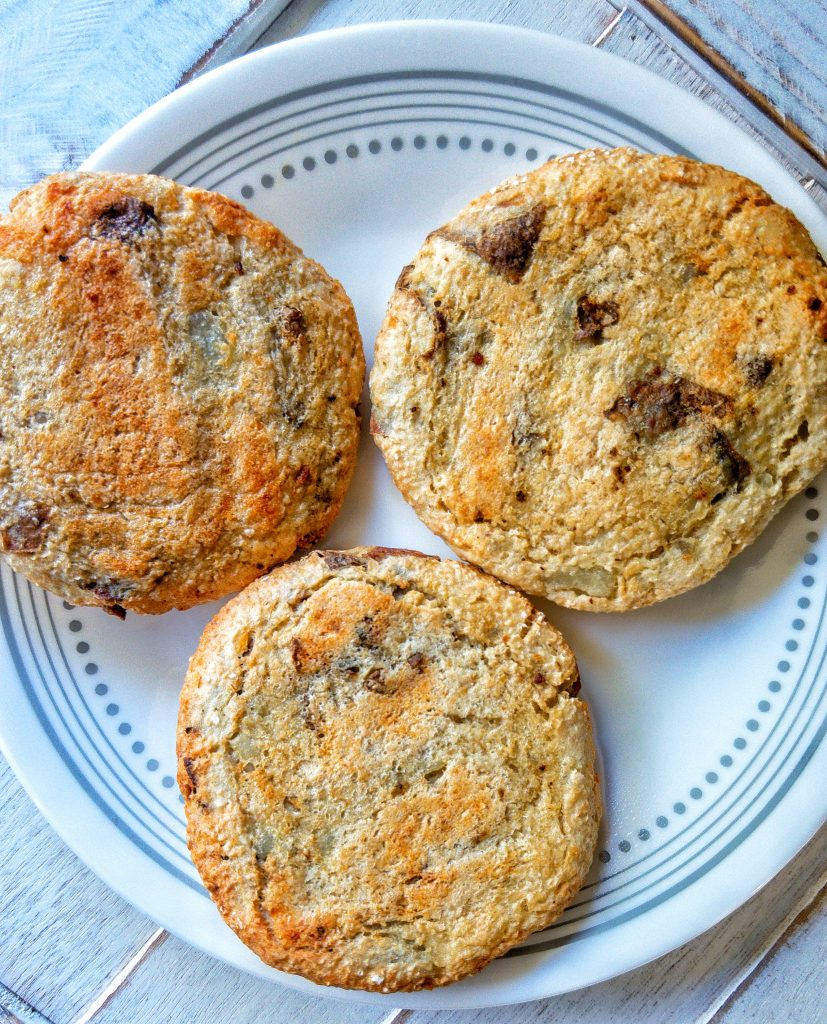 This is your basic, no-fuss potato cakes or patties. Feel free to adjust seasonings and add to them what you want. If you want a recipe with a little more umph to it, check this one out: Aloo Tikki Recipe.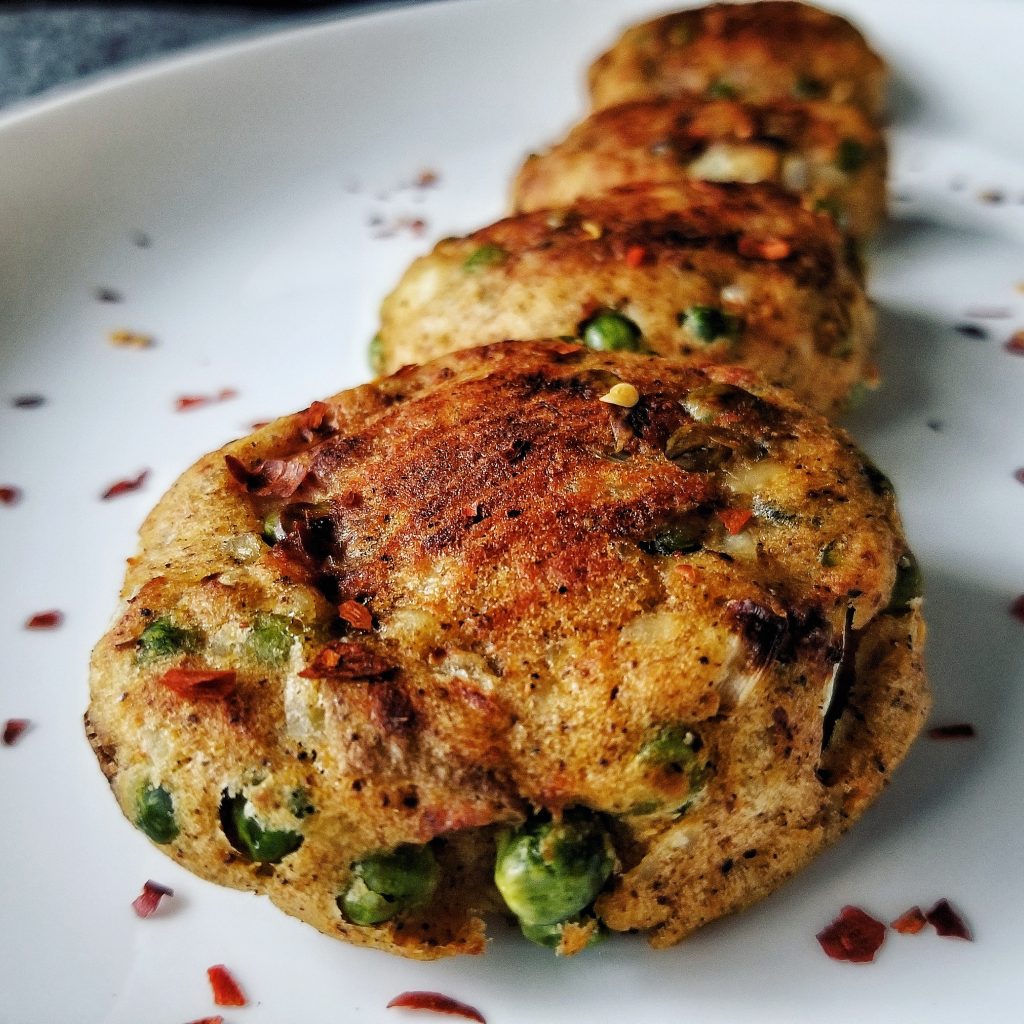 Check out our most popular recipes:
How useful was this post?
Click on a star to rate it!
Average rating / 5. Vote count:
Please follow and like us: