(
This post may have affiliate links. Please see my disclosure.
)
Jump to:
Toaster oven potato cakes are an easy way to bring breakfast onto the kitchen table without a fuss. They are creamy on the inside and crispy on the outside, with your favorite spices seasoned from edge to edge.
We are purchasing more potatoes lately and there are no shortages of ideas when it comes to using them.
When we're not particularly creative, throwing them whole into the microwave for 6 minutes as an alternative to baked potatoes.
Due to summer's creeping heat, I've opted to use my toaster oven rather than my main oven, also known as, "hell's mouth."
Besides, we're using up less heat since we're only making a handful of toaster oven potato cakes, so there's no need for a big, bulky heat box.
What Are Potato Cakes?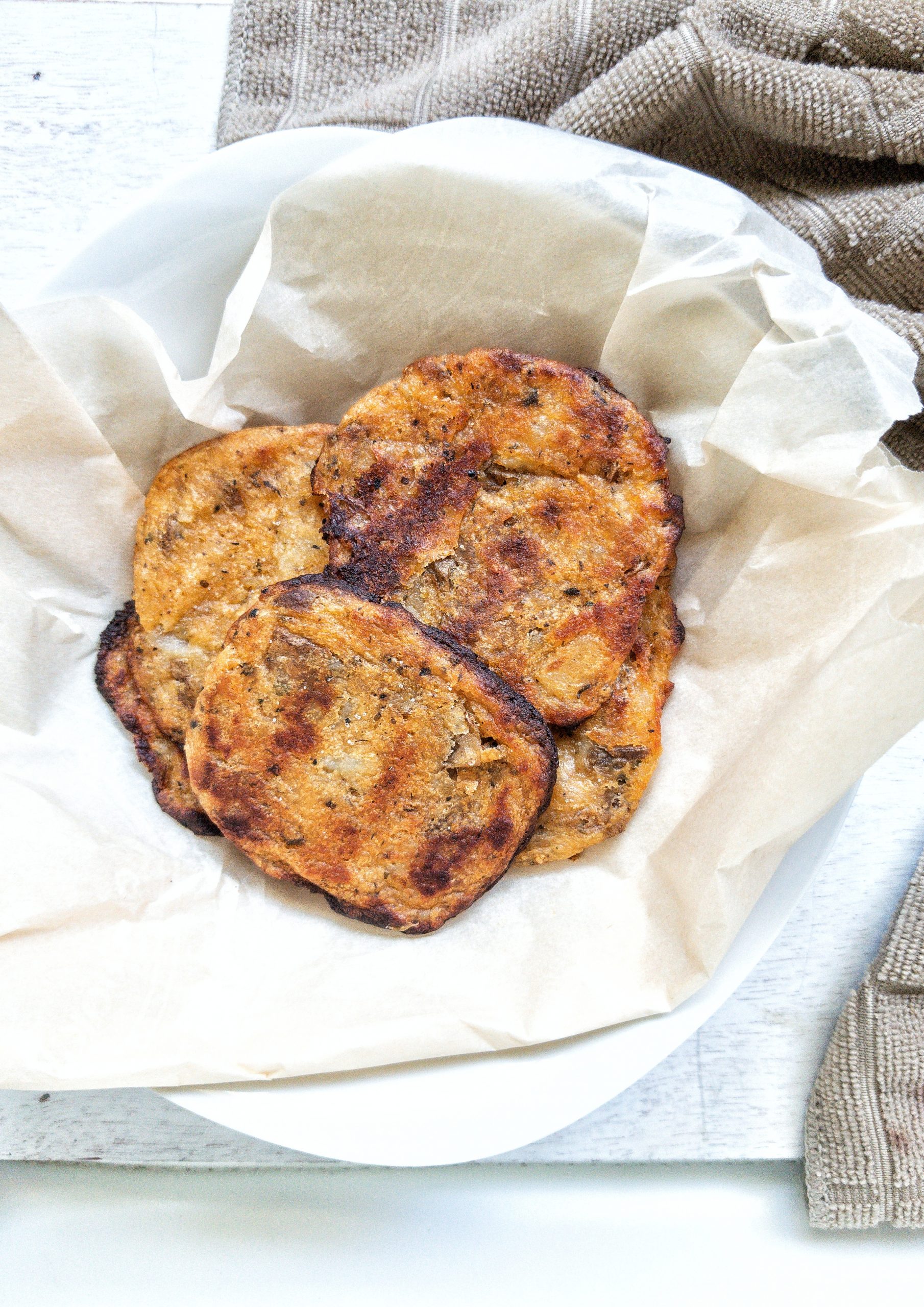 Potato cakes are made from previously cooked, mashed potatoes. They are then rolled and folded into small, thin patties.
They may also be referred to as fritters, tikkis, pancakes, or latkes. They are typically deep-fried. However, we're throwing these creamy cakes into the toaster oven.
Potato cakes can be made from leftover mashed potatoes or made fresh. Either way is fine, however, the mashed potato should be left out to cool before handling.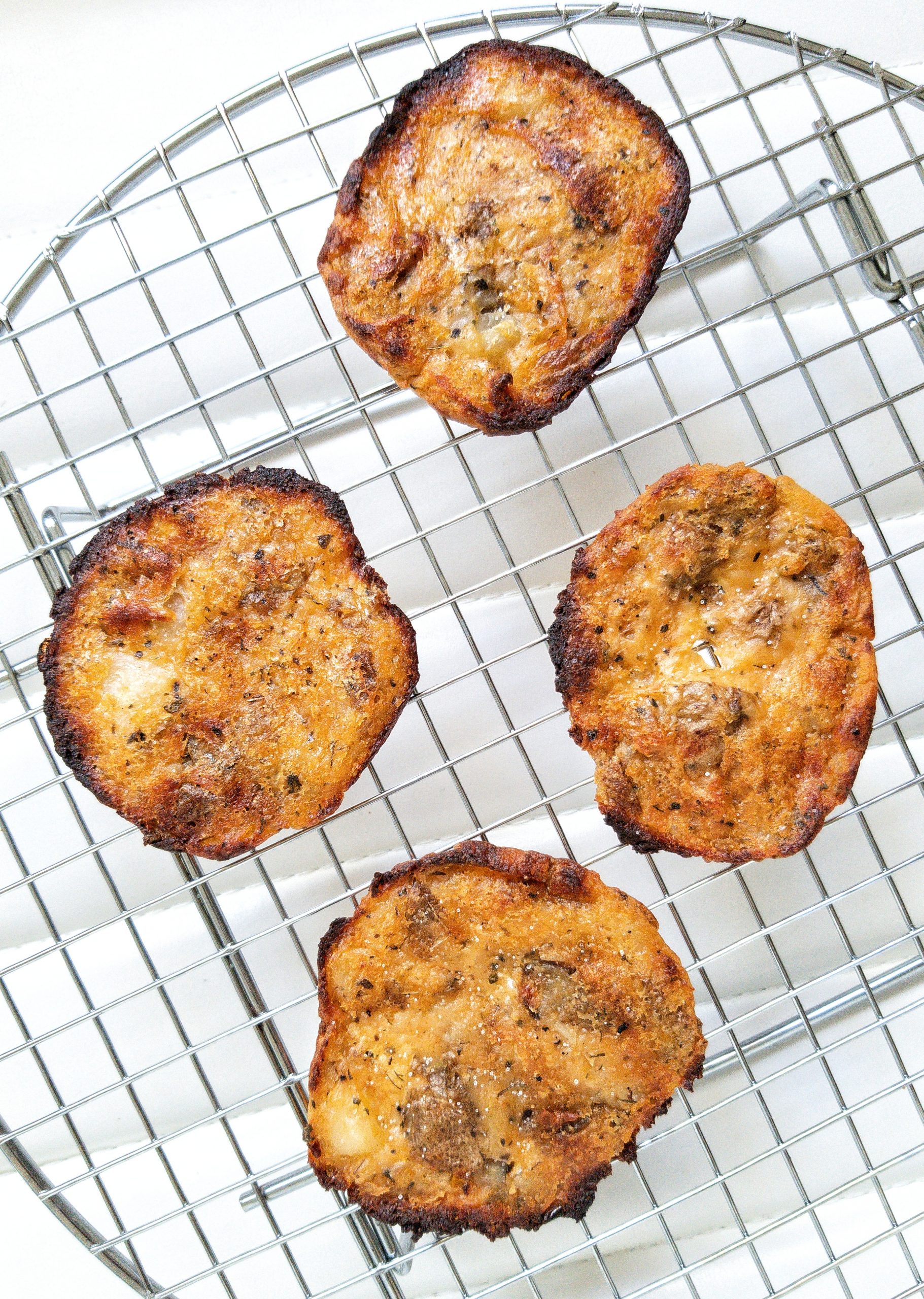 Breakfast Sides To Add
Build a sandwich or pair the potato cakes with other breakfast sides. Load up your plates with your favorite breakfast meals - plant-based style. There are no hard rules, just enjoy.
Just about any spices or seasonings can be used in potato cakes and it's really up to you and your tastebuds.
I love a combination of smoked paprika, garlic powder, salt, and black pepper. But, if you want to use a different mix of spices, I can give you a few ideas.
Pro-tip: to keep it affordable by using what you love and have on hand.
Seasonings + Spices Ideas For Potato Cakes: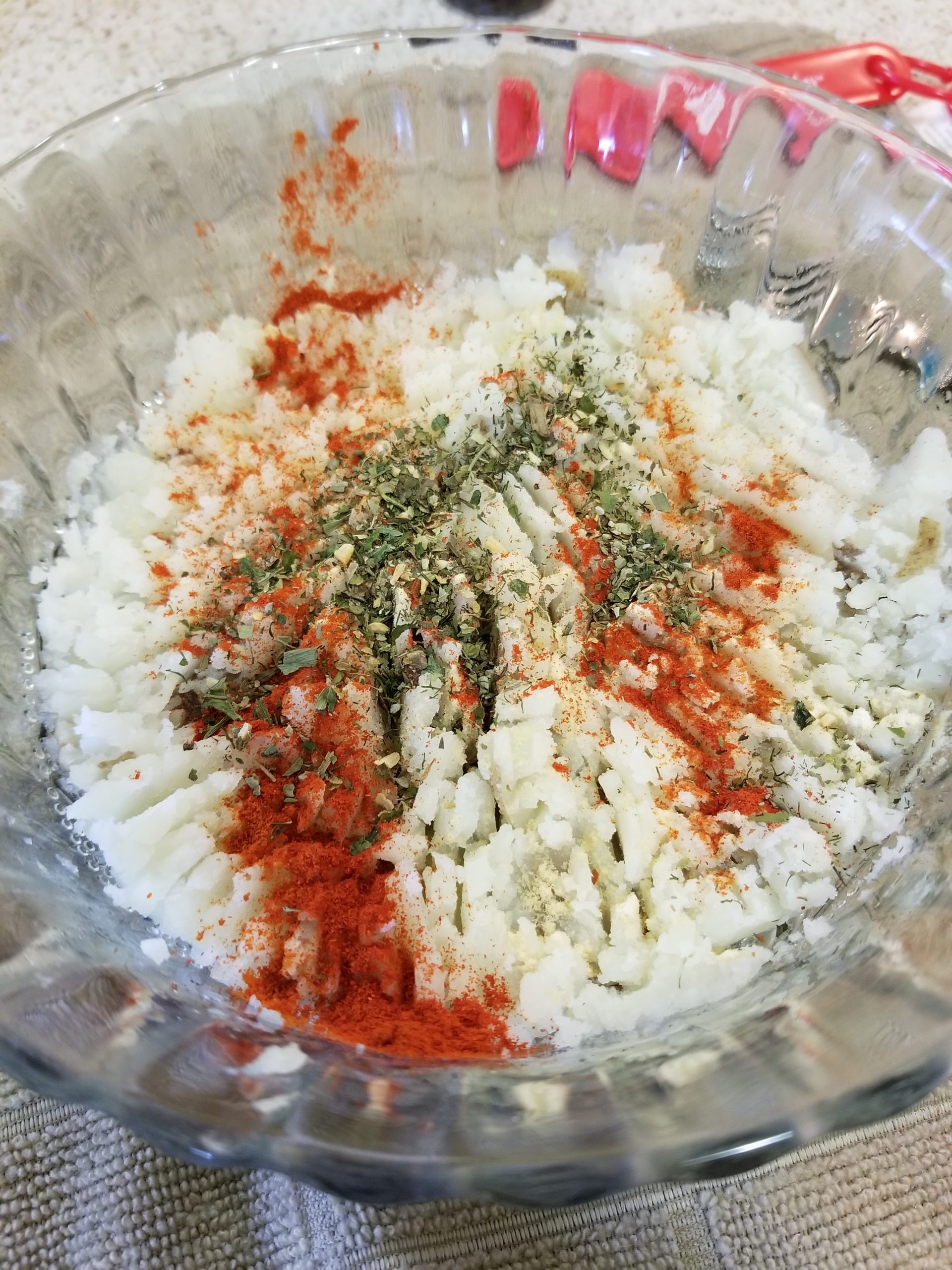 Garam Masala
Cumin
Chili Powder
Turmeric
Onion Powder
Crushed Red Pepper
Curry Powder
What You Need For Potato Cakes
For this recipe, you'll primarily need russet potatoes. Russet potatoes are generally the most affordable type of potato available. Additionally, they are great for potato patties or cakes, due to their high starch content.
High-starch potatoes like russet or Idaho, have a fluffy or flour-like texture, making them easy to mold.
Too much flour can yield a distinct flour flavor in your cakes, therefore, opt for russet potatoes so don't need to overdo it with the flour.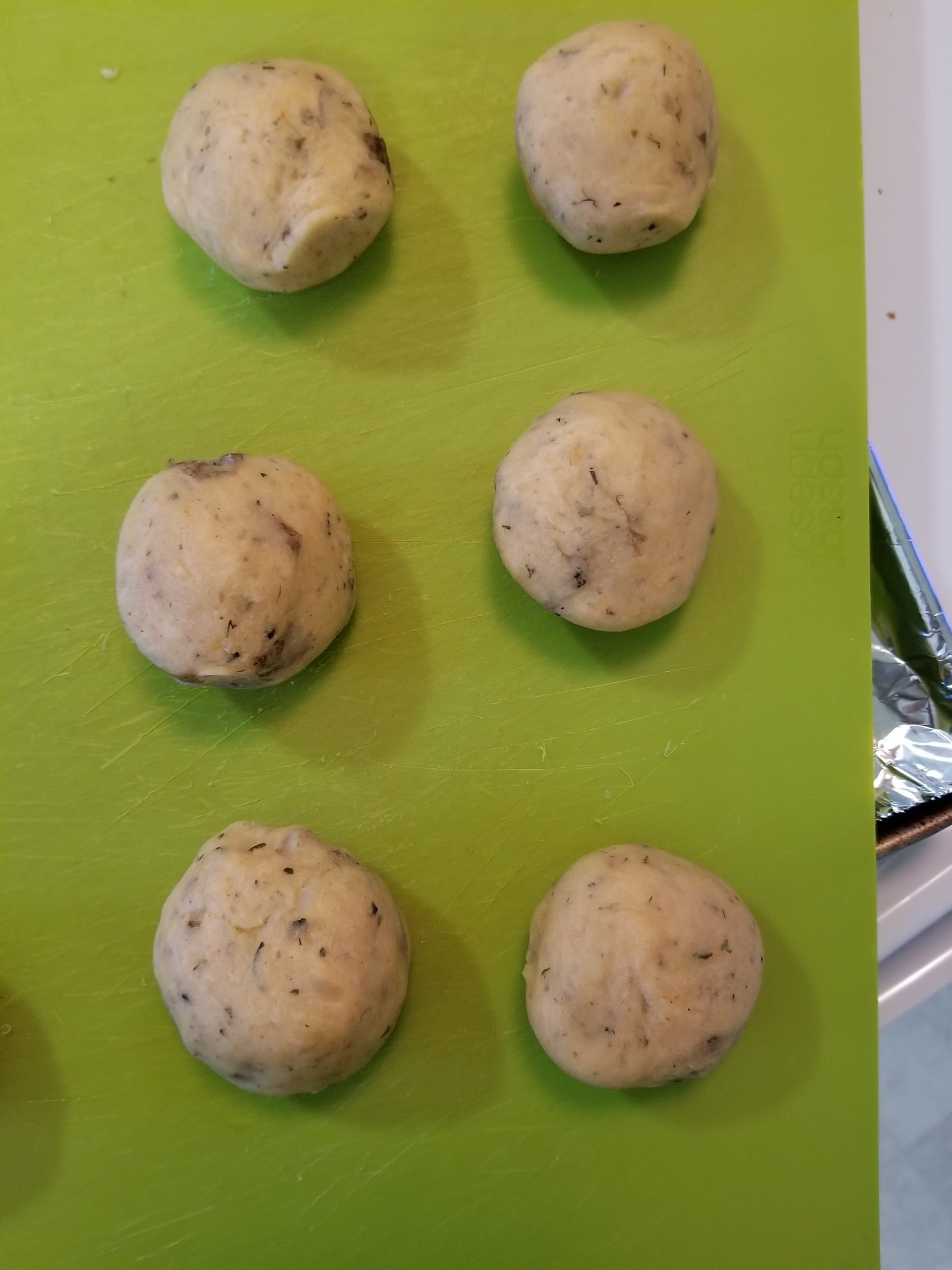 If you're craving potato cakes weaved with Indian spices, check out this baked aloo tikki recipe.
Additionally, you will need spices, oil, and flour for this recipe. The spices will give a boost of flavor to your otherwise very boring potato cakes.
The oil will help crisp up the patties from the outside once the heat hits them.
You'll need to use a high smoke point oil like canola, vegetable, or peanut. I know olive oil is pretty popular, but they don't fare well under very high heat.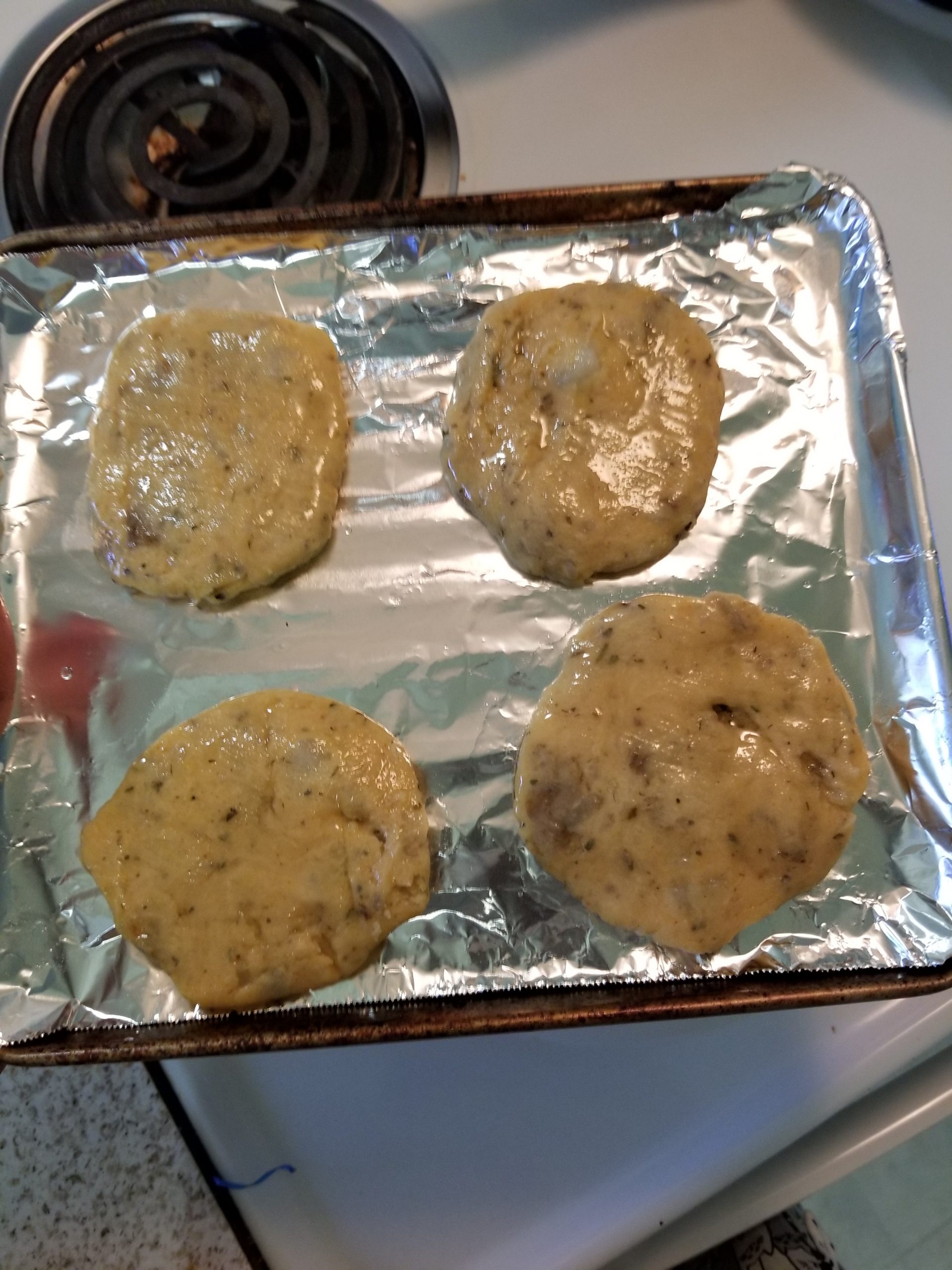 Then, the flour will help hold the potato cakes together to ensure they do not crumble or break.
I keep the potato skins on, but you can peel them off if that's your jam. I leave the skins on for a couple of reasons: less work on my end and because the skins provide added flavor and nutrients. However, I'll leave the decision up to you.
In this recipe, I also used Follow Your Heart Garlic Aioli Vegan Mayo. It adds an incredible, umami flavor and much-needed fats to help crisp up the potato cakes.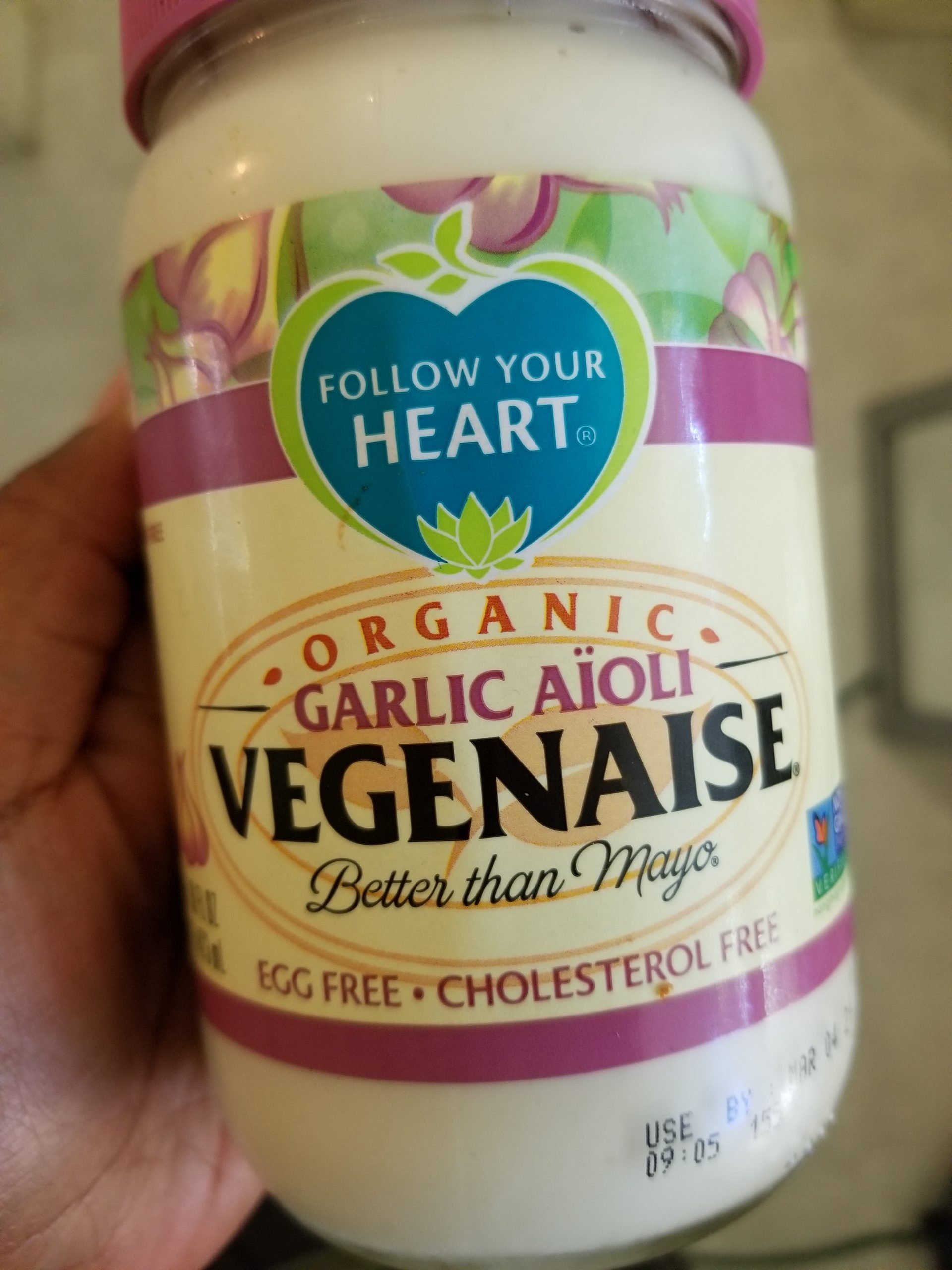 Other Potato Recipes
Equipment Needed For Toaster Oven Potato Cakes
A toaster oven will be the primary equipment you need for this recipe.
If you're unable to boil the potato, microwave them whole for about 6 minutes or so, flipping them halfway. Before chucking the potato into the microwave, pierce them a few times with a fork.
You'll know if the potato cakes are cooked through and tender enough when you're able to pierce with a fork or knife. There shouldn't be any tension it should go through smoothly without breaking apart.
Toaster Oven
The toaster oven that I own and often use is a Hamilton Beach toaster oven. They are a popular brand with kitchen cooking equipment at a fair price.
I love kitchen equipment that is straight-to-the-point, without any high-tech bells and whistles.
This Hamilton Beach toaster oven gets the job done with manual controls, a ping to let you know when your food is ready, and a timer. Additionally, it's small enough to fit on a kitchen countertop or tall table.
Hamilton Beach Toaster Oven Perks:
A manual timer
A ping to let you know the food is ready
Easy and direct manual controls
Doesn't take up much space
Flat Silicone Spatula
I highly recommend using a flat silicone spatula when flipping the potato cakes. They will be very delicate, so it's important to flip them carefully.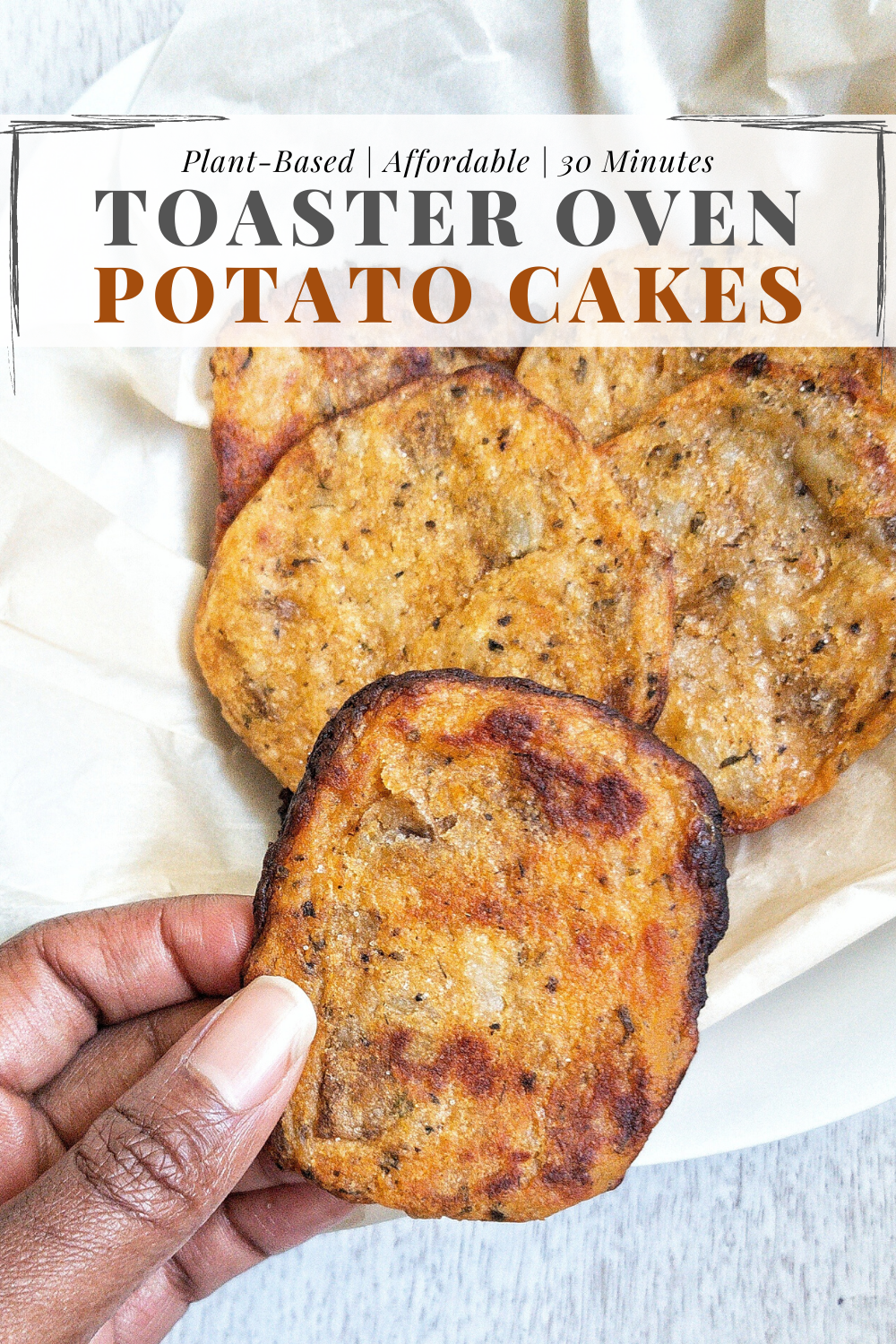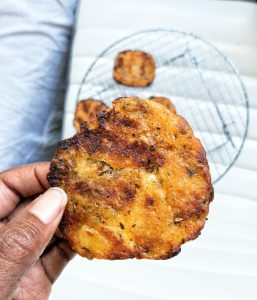 Toaster Oven Potato Cakes Recipe
Leave the oven for winter time and drag out the toaster oven - we're crisping up toaster oven potato cakes.
Instructions
Chop potato into small pieces. Pour 4 cups of water into a pot and add 1 teaspoon of salt. Bring to a boil.

Add the potato pieces and boil for 10-15 minutes, depending on how thick the potato pieces are. It should be fork-tender when done.

Drain potatoes and allow to cook for about 5 minutes. Then, mash with a fork or a potato masher.

Combine the mashed potatoes with the Italian seasoning, garlic powder, smoked paprika, flour, vegan mayo, and salt to taste.

Sprinkle a bit of four onto your hands and mold the potato mixture into tight balls. Then, flatten them out into patties. This makes about 7 potato patties.

Drizzle, spray or brush oil on each side. Set toaster oven to 425 degrees F. Lay onto the toaster oven's baking sheet and bake for 25-30 minutes, flipping halfway.

Carefully remove from the toaster oven and allow it to cool and firm up for about 5 minutes on a cooling rack.
Notes
I used Follow Your Heart Organic Garlic Aioli Vegenaise for the vegan mayo. However, feel free to use any brand of vegan mayo you prefer. 
Be sure to carefully flip the potato cakes at the halfway mark. Be gentle - they will be flimsy, but they firm up as they further cook and cool. 
No need to peel the potatoes - but, that's your call. 
Nutrition
Serving:
1
-Serving
Calories:
79
kcal
Carbohydrates:
14
g
Protein:
2
g
Fat:
2
g
Saturated Fat:
1
g
Polyunsaturated Fat:
1
g
Monounsaturated Fat:
1
g
Trans Fat:
1
g
Sodium:
354
mg
Potassium:
262
mg
Fiber:
1
g
Sugar:
1
g
Vitamin A:
38
IU
Vitamin C:
3
mg
Calcium:
15
mg
Iron:
1
mg
Did you try out this Toaster Oven Potato Cakes?
Please leave a comment below, share it, rate it or tag a picture @plantbasedandbroke on Instagram and hashtag it #plantbasedandbroke. Show off that creation with us.