(
This post may have affiliate links. Please see my disclosure.
)
Looking for rice and beans recipes that are fun and not boring? Here's my roundup of some of the most delicious rice and beans recipes on the net, that'll blow you away (on a budget, of course).
Some pros to rice and beans:
They are some of the cheapest food items you can find.
Together they make a complete protein.
A rice cooker and canned beans make it ridiculously easy to whip up a meal.
They make for a very delicious, filling, and satisfying meal.
Beans are a great source of fiber.
There are a plethora of rice and bean varieties to choose from.
---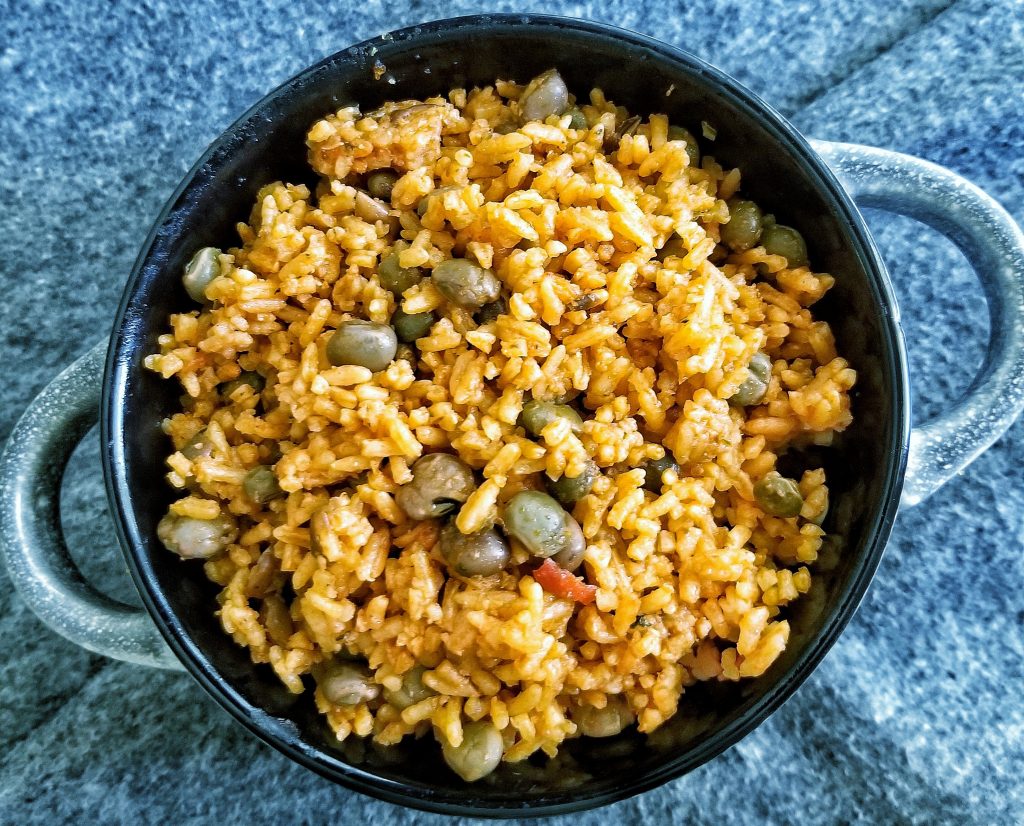 Did you know that pigeon peas are actually beans? Well, now you know. And when you combine the rice and pigeon peas – you have something special called arroz con gandules, or yellow Puerto Rican rice. Secret tip: The magic in this dish is in the sofrito.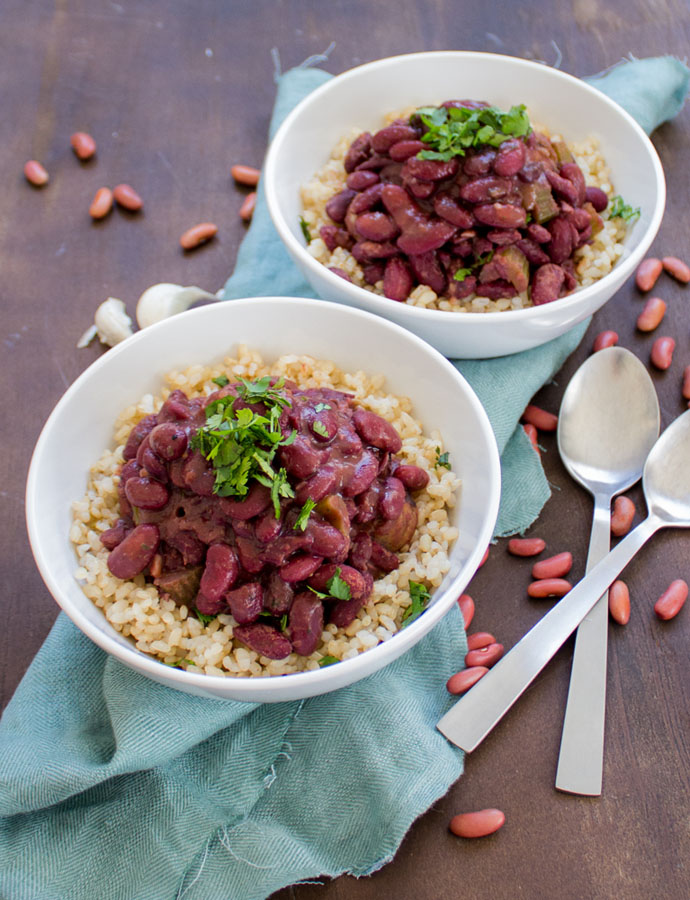 Ooooooh with a touch of smoked paprika, liquid smoke, and cajun seasoning, you're not gonna need anything else!
Alright, so let's move on to Dominican-style beans. So much flavor. So much yum. It's only right when you pair it with rice, avocado, and sweet plantains – but let's be real….the beans are the real star.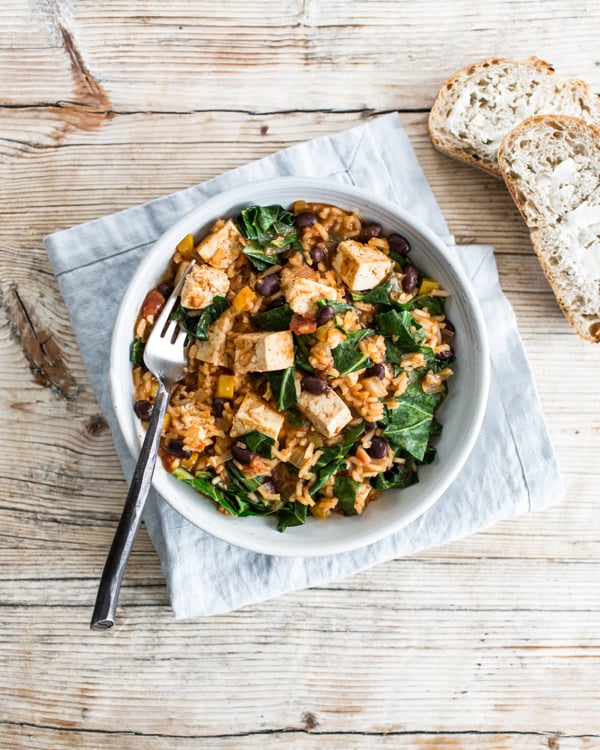 Y'all can never say that rice and beans are boring everrrrr again. This one is loaded with all the good stuff: rice, black beans, tofu, tomatoes, and a robust flavor from the variety of spices used.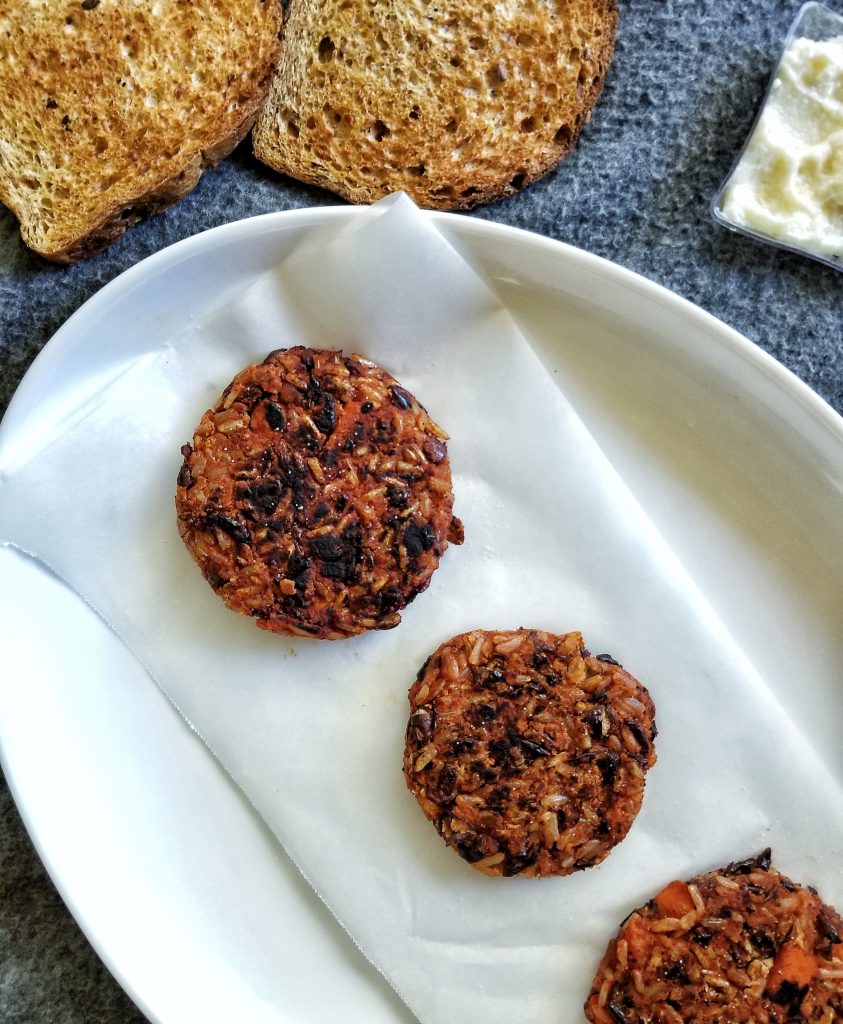 Now let's take that rice and beans and make a damn good burger. This veggie patty is just waiting to be plopped onto a bed of lettuce and topped with all of your favorite veggies and sauces. My choice? A vegan chipotle-mayo sauce.
Ran out of burger ideas? Remember: the burger opportunities are endless when they're plant-based. 😉
I know, we're at burger #3 in a row. But, burgers are life – and this one will make you want seconds. It has a mixture of black beans, brown rice, mushrooms, pumpkin, and onions. Damnnnn.
Wooo let's make good use of those garbanzo beans in your pantry with this filling and delightful bowl. And it's fried. So you know it's good.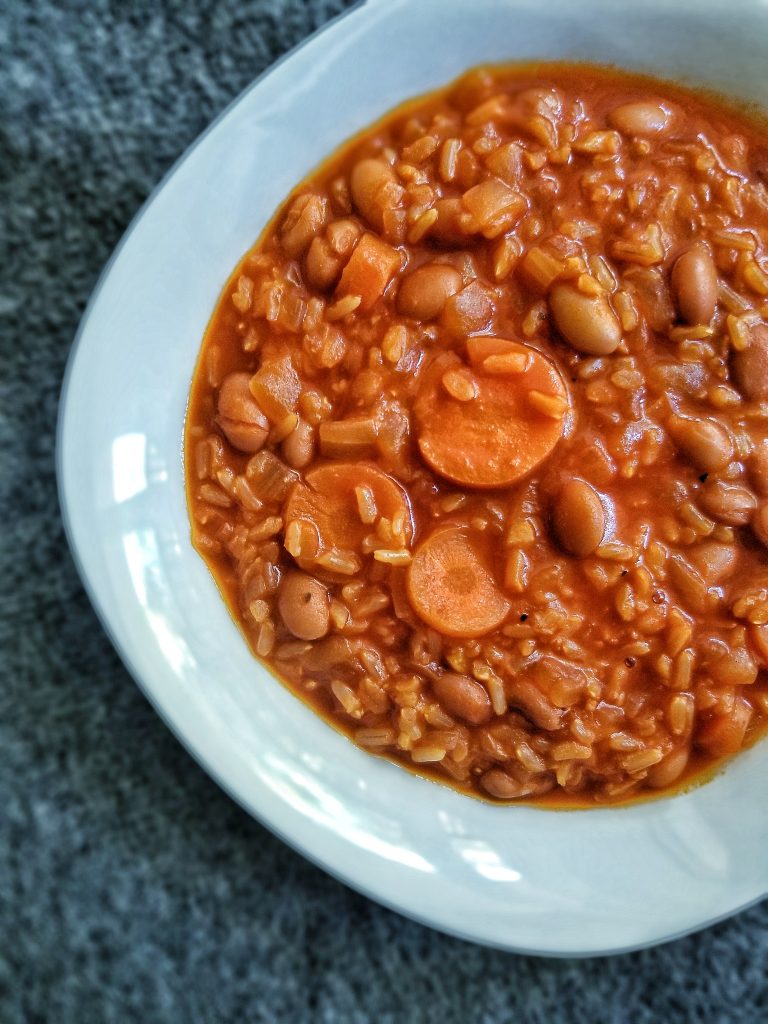 Who wants a creamy plant-based soup!? It's hearty, it's delicious, and it has a touch of Puerto Rican flavors with a dash of sazon.
While we're on this Latin theme, let's move on to a delicious, green wrap filled with Mexican rice and refried beans cooked with bold flavors: diced green peppers, onions, minced garlic, and jalapenos.
Need to brighten up your breakfast? Try these black beans and rice burrito. It honestly can't get any easier than this!
---
Tried a dish from this 11 Rice and Beans Recipes That Aren't Boring list?
Please leave a comment below, share it, rate it or tag a picture @plantbasedandbroke on Instagram and hashtag it #plantbasedandbroke. Show off that creation with us