(
This post may have affiliate links. Please see my disclosure.
)
---
Summer starts June 20th (Happy Summer Solstice) and it's coming in hot!
I took out the guesswork and supplied a delicious list of vegetarian summer classics, along with a few other surprises to get your summer meals started. 
For no-cook recipes that'll prevent the home from heating up, check out our no-cook cashew cream, basil pesto, date paste, and chocolate peanut butter smoothie!
Black Bean Rice Burgers
If you're into veggie burgers that are mush-free, non-crumbly, and delicious – this is going to be your next favorite! The best part? They are oil-free, gluten-free, and packed with flavor!
Make This Recipe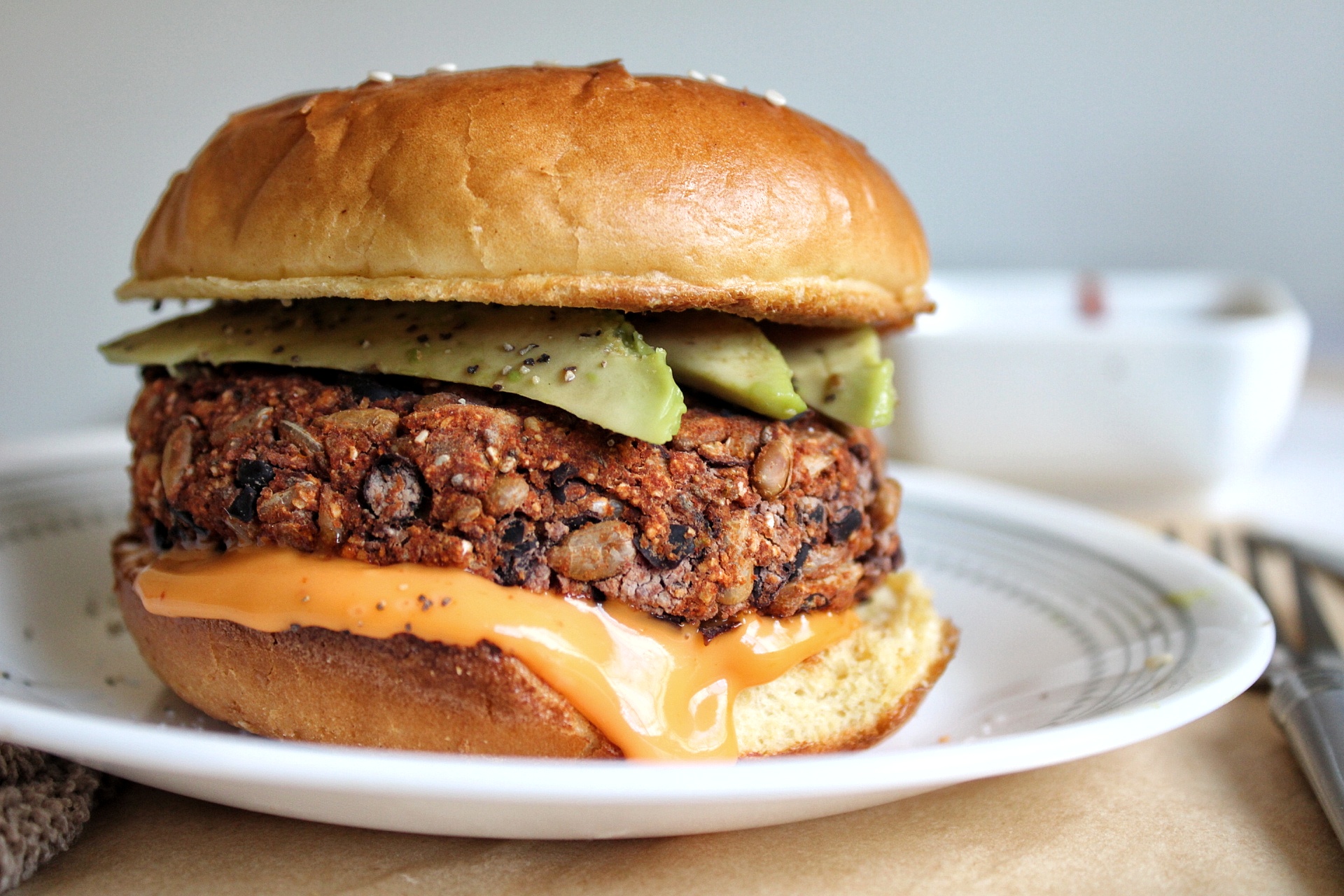 Smoky Vegan Mac and Cheese
Get your spoons ready and dig into this smoky vegan mac and cheese. It's a healthy, oil-free alternative that's kid-friendly and out-of-this world good!
Make This Recipe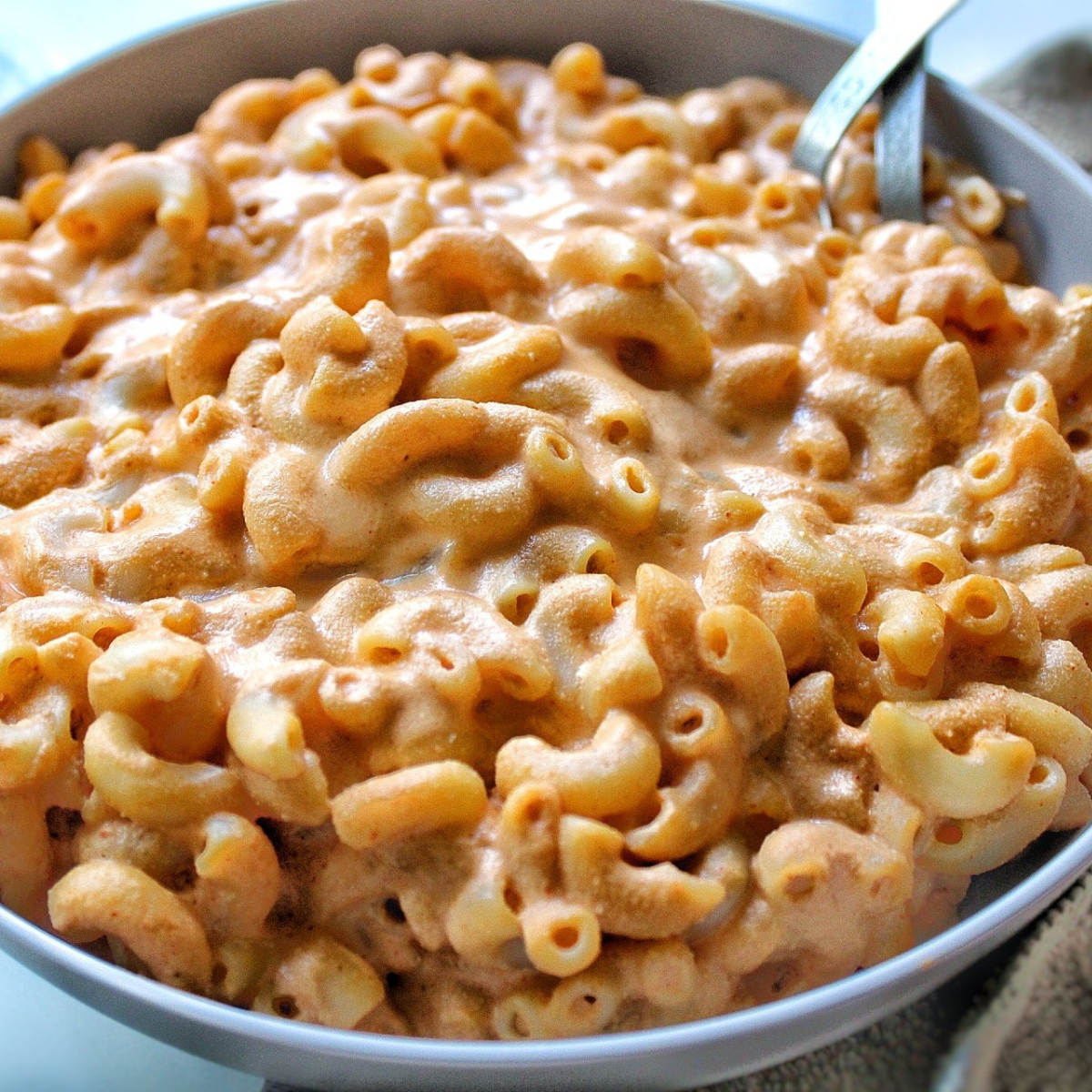 Plant-Based Cucumber Tea Sandwiches (for 2!)
This perfect-for-summer Plant-Based Tea Cucumber Sandwich recipe is made with fluffy, traditional, slices of white bread. Additionally, we have a layer of smooth and soft vegan butter painted on each slice of bread with lighly seasoned English cucumber slices.
Make This Recipe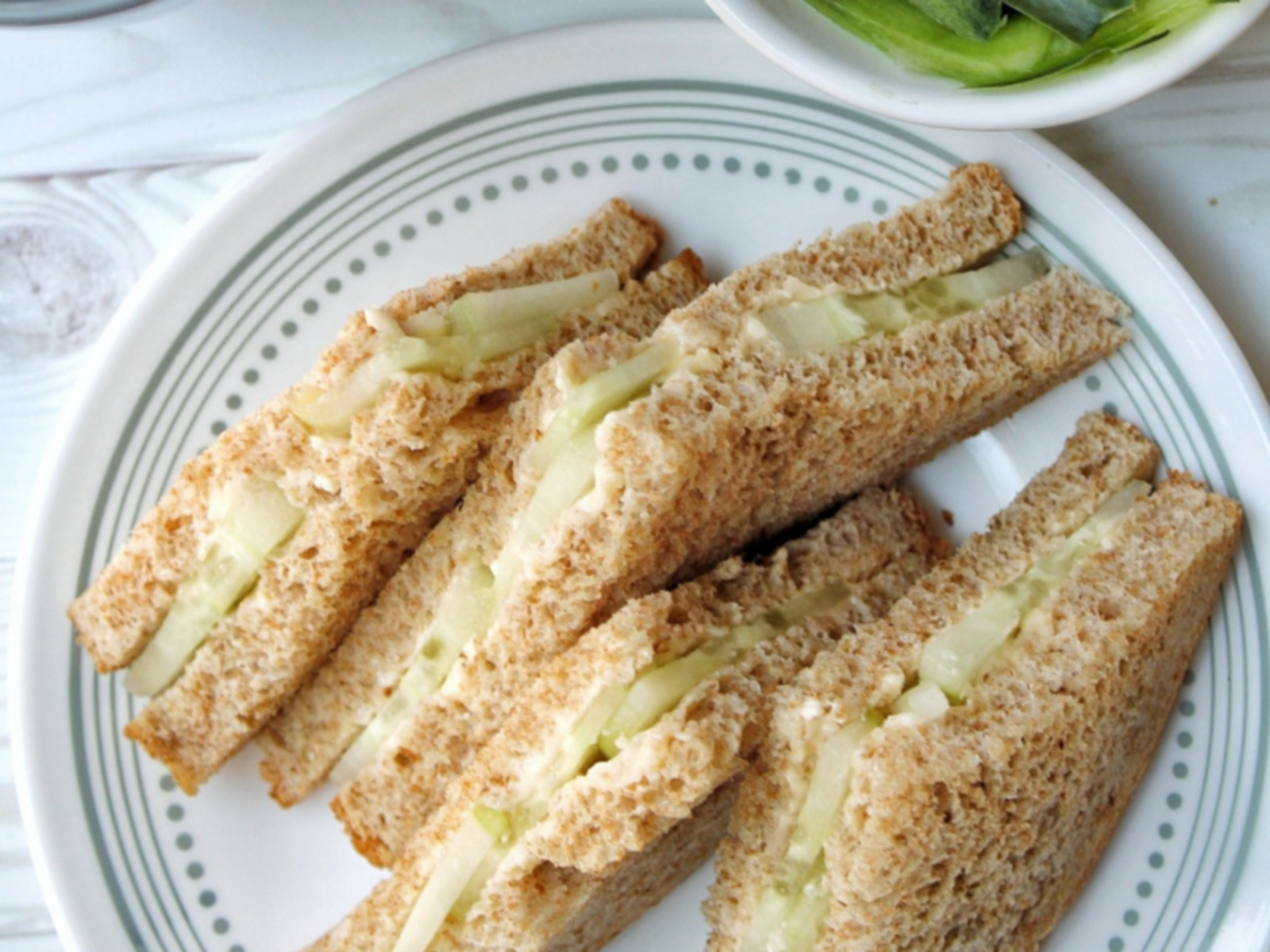 Vegan Creamy Red Potato Salad
Plant-Based Creamy Red Potato Salad is the perfect summertime recipe for your next BBQ, cookout, potluck, or your day out in the park. This recipe is gluten-free, eggless, and dairy-free!
Make This Recipe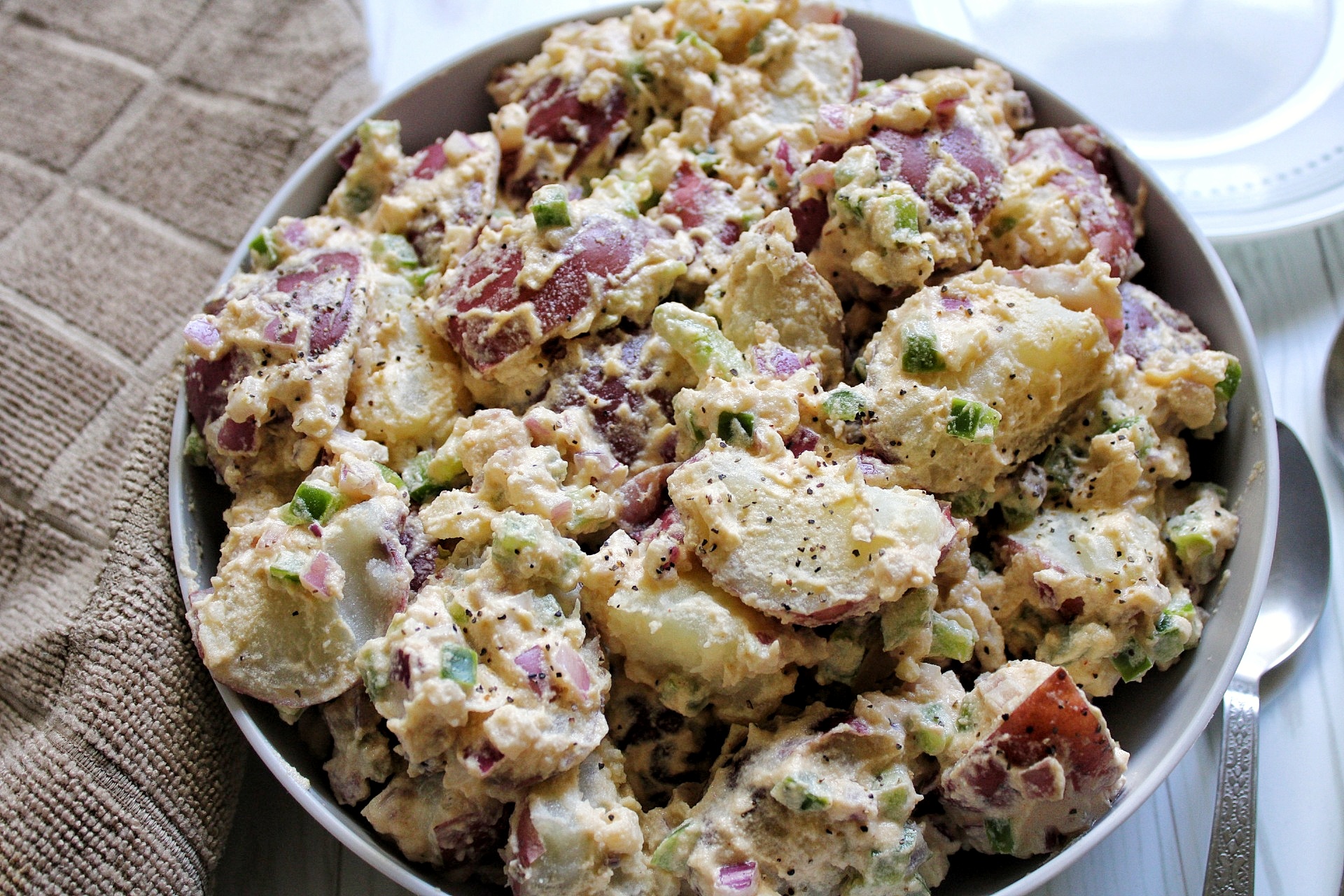 Creamy Rigatoni With Sofrito Avocado Sauce
Quick and easy, creamy rigatoni pasta gently tossed in avocado and fragrant sofrito sauce. Made with a Puerto Rican twist, using adobo. A delicious dinner recipe that's perfect for a busy weekday summer night.
Make This Recipe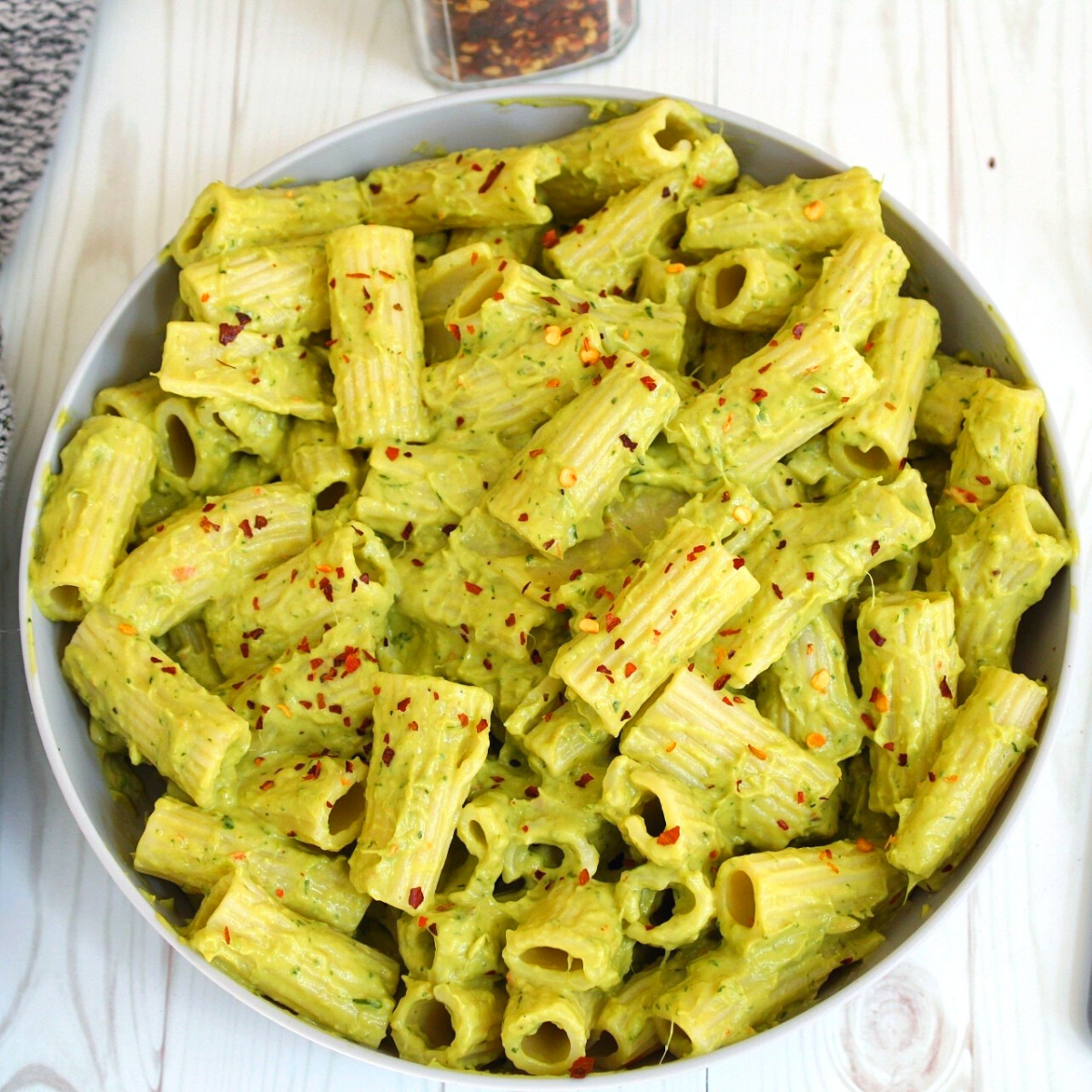 4-Ingredient Chocolate Chia Seed Pudding
It tastes indulgent, but this 4-ingredient chocolate chia seed pudding is 100% plant-based, made with good-for-you ingredients. Great as a snack, dessert, breakfast, or anytime in between.
Make This Recipe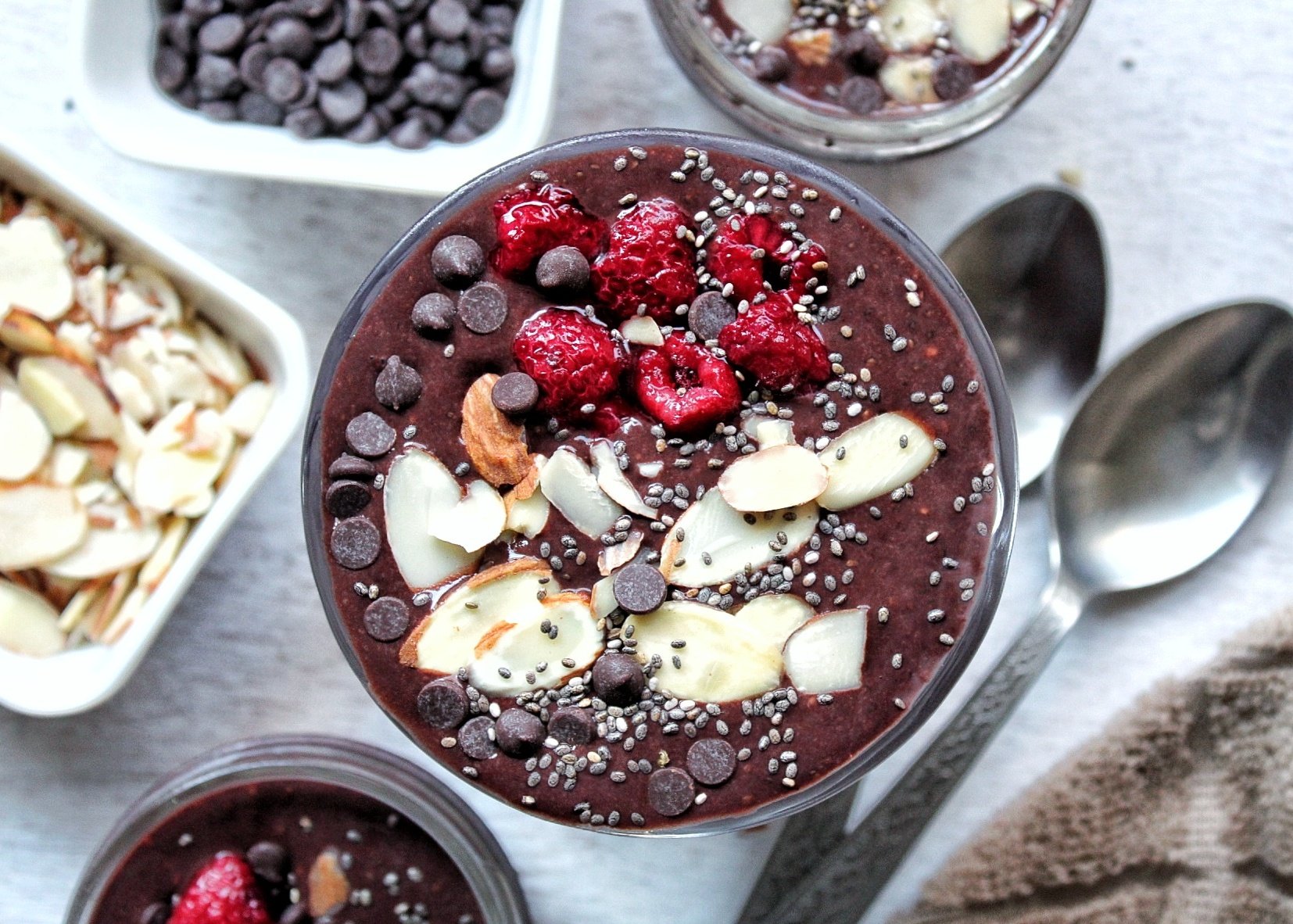 Plant-Based Chickpea Salad Sandwich
Hearty, creamy, dairy-free chickpea salad sandwich made with real ingredients. The perfect summertime recipe that satisfies even the biggest appetite.
Make This Recipe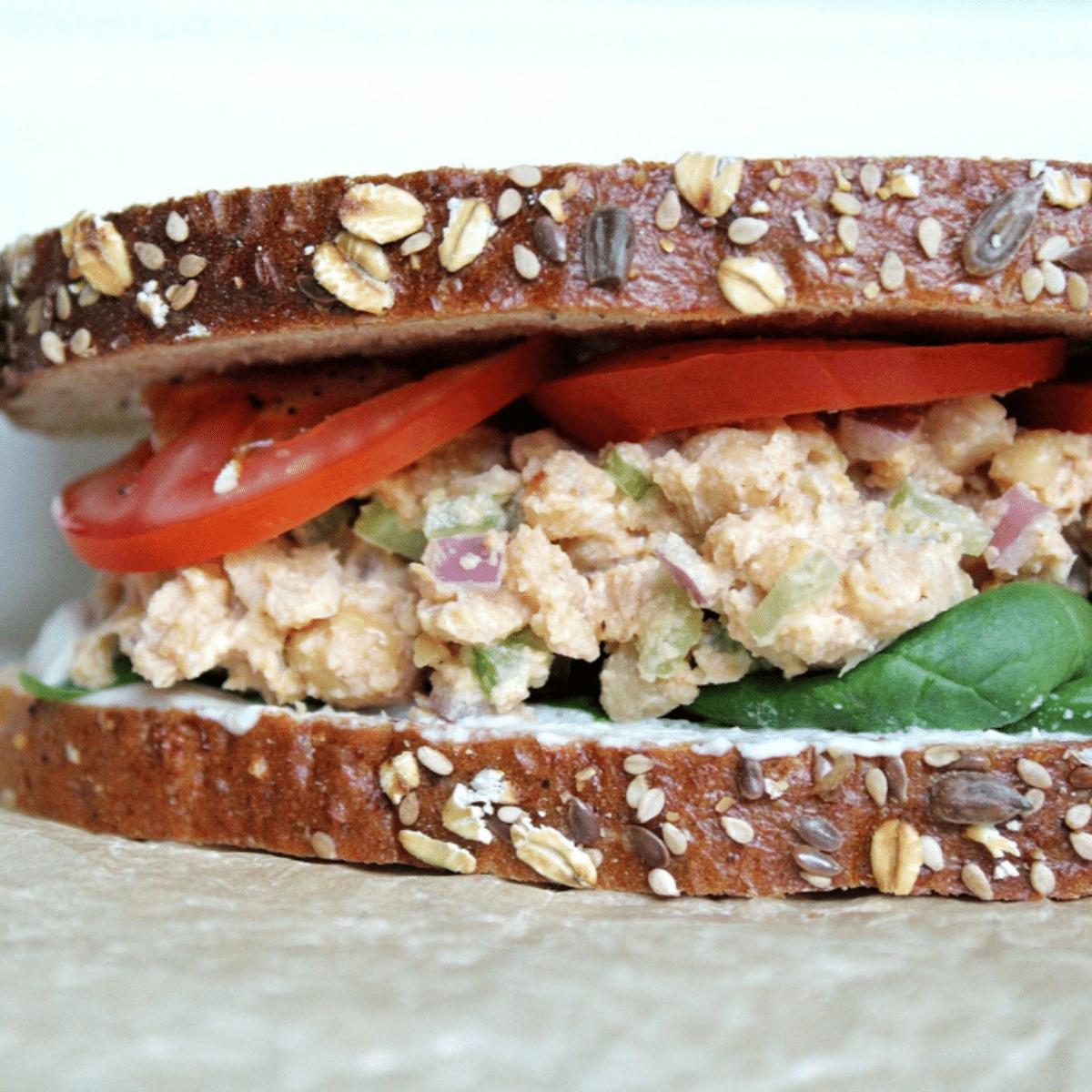 Oil-Free Vegan Fried Rice
A delicious, oil-free healthy vegan fried rice recipe loaded with your favorite veggies along with tofu scramble!
Make This Recipe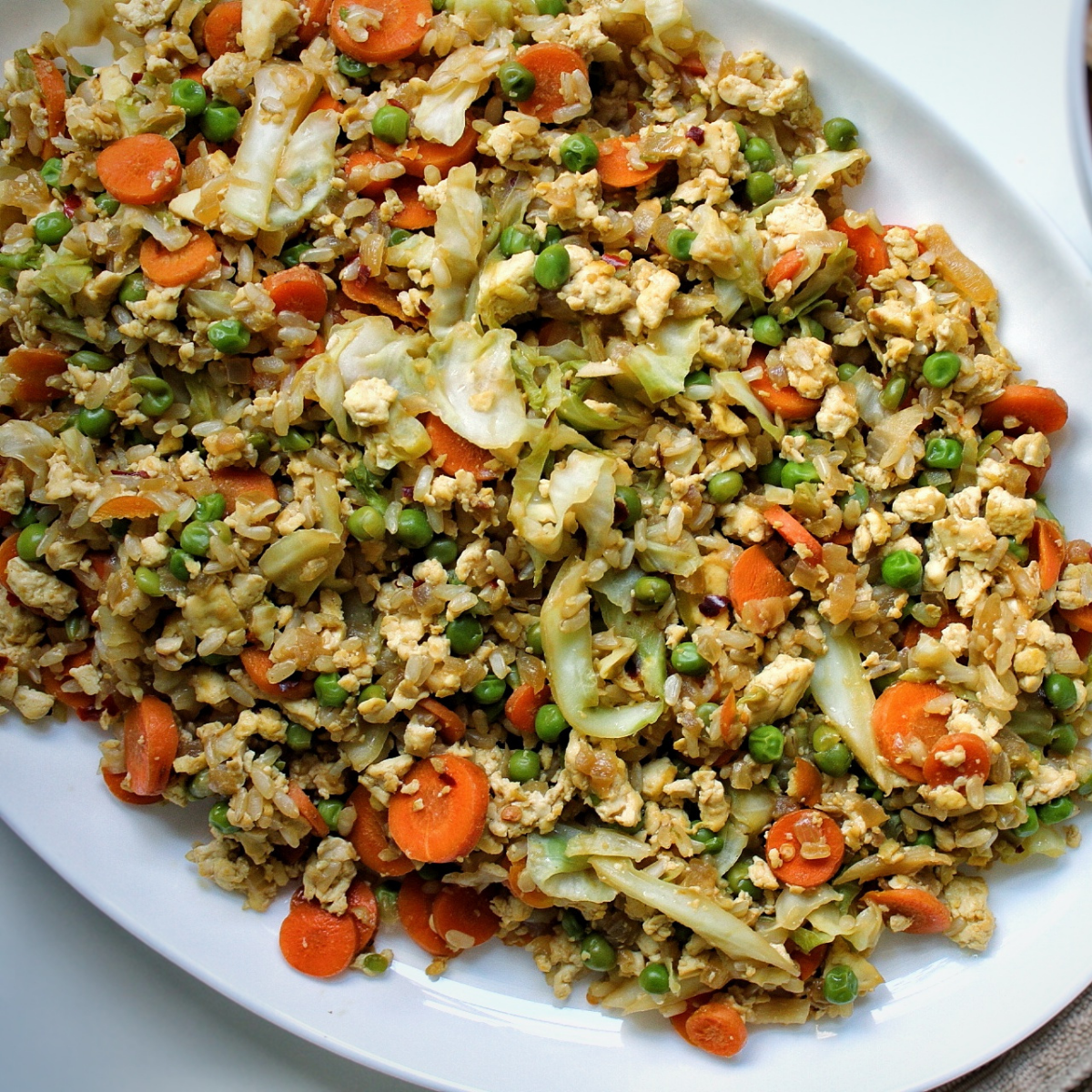 Vegan Palak "Paneer" With Tofu
Flavor-packed vegan palak "paneer" made with tofu, spinach, and Indian spices. A healthy dish that is best served with naan, roti, or a side of rice.
Make This Recipe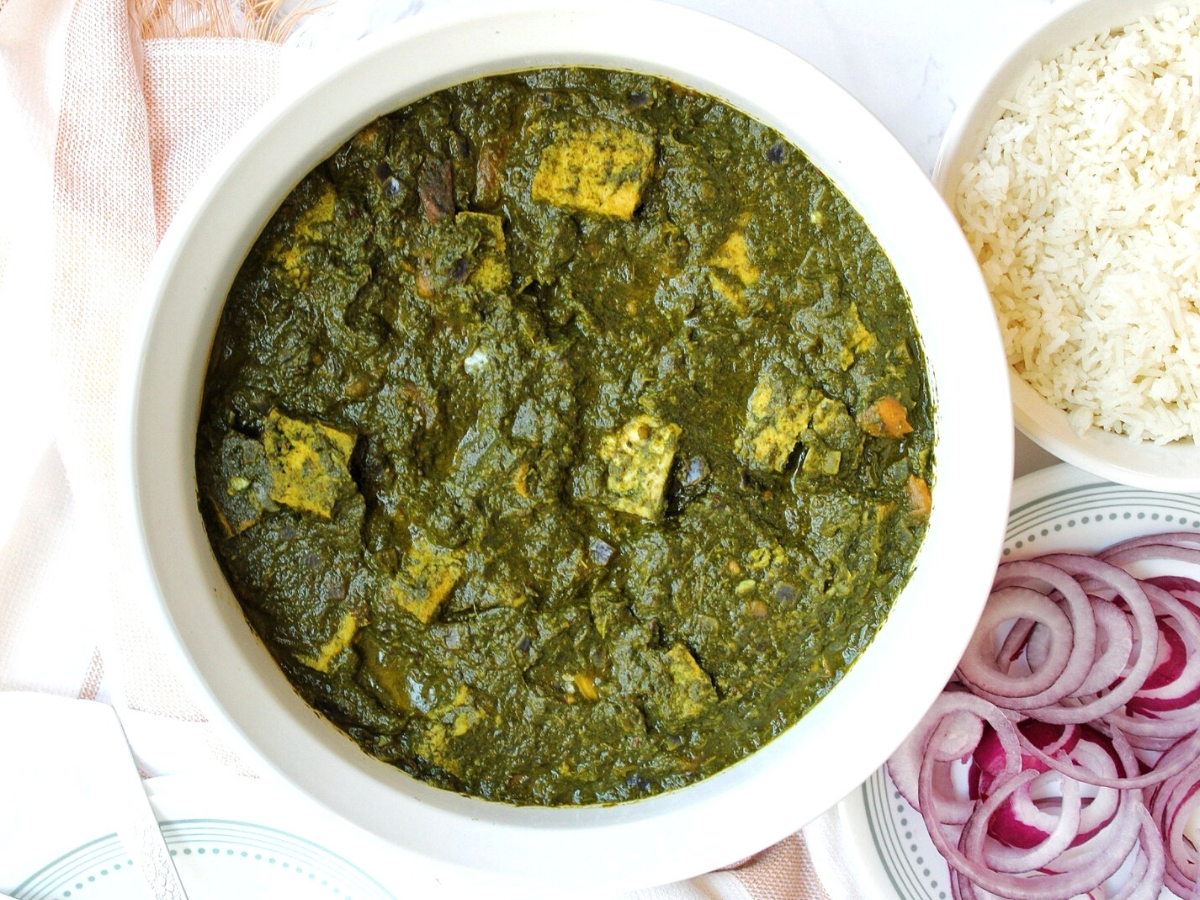 Black Bean Tofu Burger Recipe
Protein-packed, healthy plant-based burgers made with tofu, black beans, and mushrooms. A kid-friendly burger that's great for a weekday dinner meal. Gluten-free, vegan, and healthy.
Make This Recipe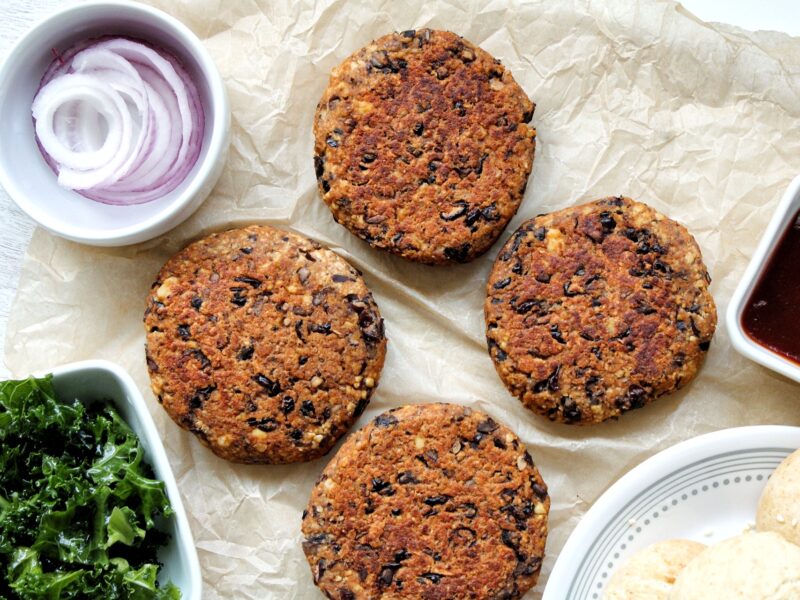 One-Pot Pasta With Roasted Tomatoes and Mushrooms
Make dinner easy with a 30-minute, One-Pot Pasta with Roasted Tomatoes and Mushrooms. Made with just a handful of ingredients, this is the perfect weeknight meal for the budget-friendly family.
Make This Recipe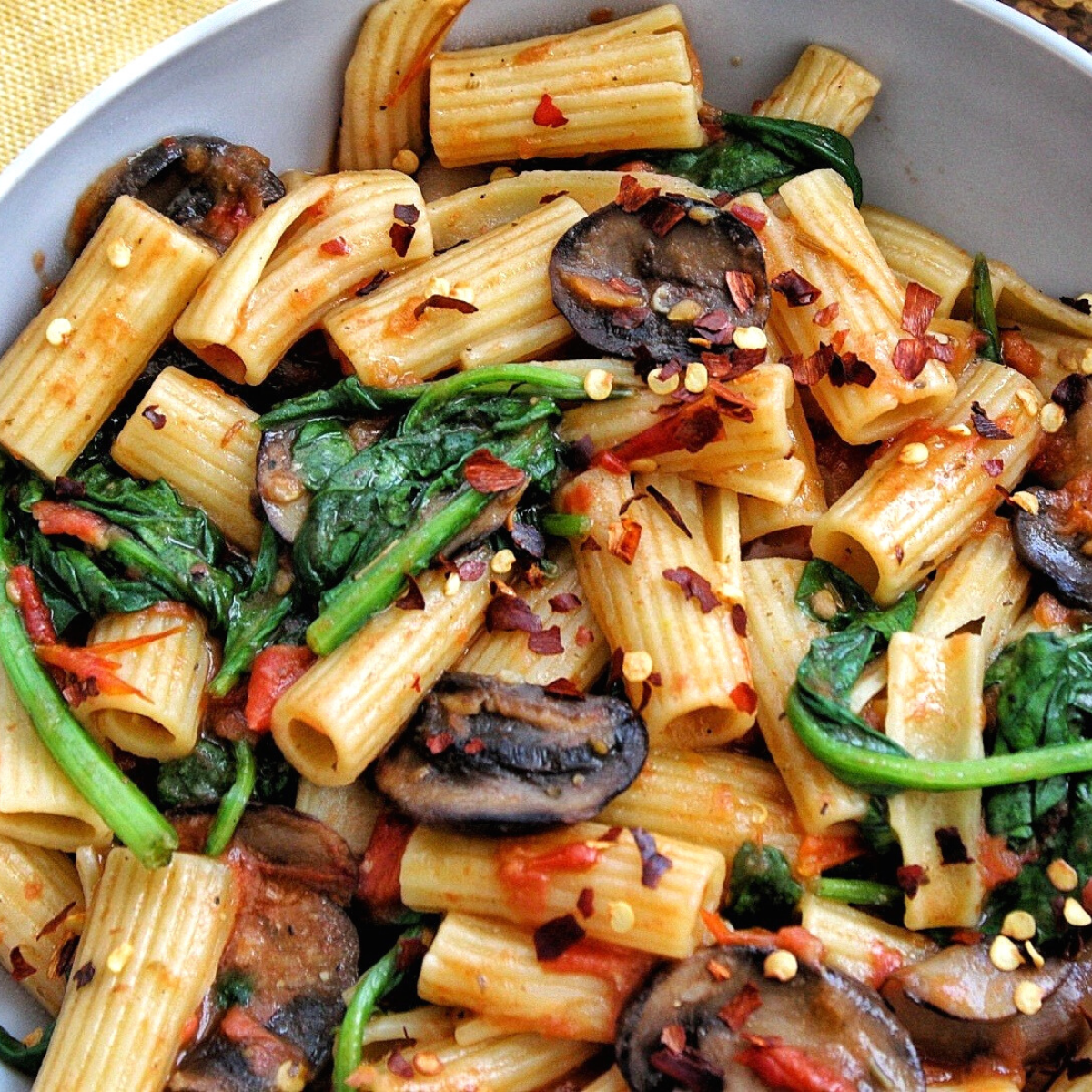 Need to cool off? Try out these recipes:
Did you try out any recipes from this 11 Vegetarian Summer Recipes list?
Please leave a comment below, share it, rate it, or tag a picture @plantbasedandbroke on Instagram and hashtag it #plantbasedandbroke. Show off that creation with us.